THREATS
"In the event that I am reincarnated, I would like to return as a deadly virus, in order to contribute something to solve overpopulation." Prince Philip 1988 note with modern bio-weapons we do not need the Prince's decrepit body or spirit; the world's bio-weapons labs are churning out MANY deadly viruses/year
Take a look at this list most things on it will cause you to live a little less longer if you indulge. When you add it all up you will probably lose years; sometimes a LOT of years. This is soft kill depopulation in action.
Sugar Costs Us One Trillion Dollars to Help Kill Us each year
"The group revealed that approximately "30%–40% of healthcare expenditures in the USA go to help address issues that are closely tied to the excess consumption of sugar."[1]The figures suggest that our national addiction to sugar runs us an incredible $1 trillion in healthcare costs each year." Sugar: Killing us Sweetly. Staggering Health Consequences of Sugar on Health of Americans
How do YOU Protect YOUR Children, Your Family and Yourself?
IMO a good start is NO VACCINATION "Vaccination" is a deadly fraud. It has "protected" very few and has injected into "vaccination" victims MANY diseases to include Autism the ASD diseases, the Diseases of "Vaccination" and the diseases of Weaponized Mycoplasma.
CDC Admits Thimerosal CAUSES AUTISM
"In 2016 over 100 Freedom of Records Act (FOIA) requests have finally forced the US Centers for Disease Control and Prevention (CDC) to admit a widely-used vaccine preservative is the equivalent of a neurological Armageddon. The deceitful agency finally had to reveal what they have known for years, that thimerosal, which was banned in 1999, but still used in over 60 vaccines, causes autism." Foolish to Trust the CDC on Vaccines
"Kids who received 100 micrograms of thimerosal were over ten times more likely to have autism than the kids who received no mercury-containing vaccines."

Doctor Mark Geier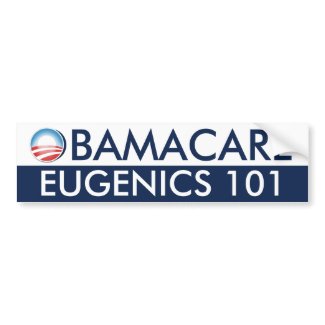 The Medical Industry does not want to cure disease it wants to TREAT your disease until you DIE before your time.
"We have found that clinically normal individuals aged 60-65 who receive influenza vaccine three or four times during a five-year period, will five years later have an incidence of Alzheimer's disease 10-fold greater than age-matched individuals who did not receive it."  Doctor H. Hugh Fudenburg, MD, Note and CDC cannot figure out where Alzheimer's is coming from. Right! 90% of our seniors are getting the "flu vaccine" toxin.
Old folks if you do NOTHING else but reject this USELESS TOXIC Alzheimer's producing "Flu Shot" you will have eliminated 90% of your Alzheimer's risk. Think your loving CDC wants to give you Alzheimer's? It sure looks that way to me. This is an excellent example of where many of our "diseases" are coming from.
"We have the best government money can buy."
"You cannot wait for the government or anyone else to protect you." Doctor Joseph Mercola MD, Note protect
"All vaccines given over a short period of time to an immature immune system deplete the thymus gland (the primary gland involved in immune reactions) of irreplaceable immature immune cells. Each of these cells could have multiplied and developed into an army of valuable cells to combat infection and growth of abnormal cells. When these immune cells have been used up, permanent immunity may not appear. The Arthur Research Foundation in Tucson, Arizona estimates that up to 60 % of our immune system may be exhausted[19] by multiple mass vaccines (36 are now required for children). Only 10 % of immune cells are permanently lost when a child is permitted to develop natural immunity from disease. There needs to be grave concern about these immune system injuring vaccinations! Could the persons who approve these mass vaccinations know that they are impairing the health of these children, many of whom are being doomed to requiring much medical care in the future?"
"Sugar when refined, takes on pharmacological properties and ceases to be a food." Doctor Robert Rowen MD
Codex Alimentarius: An Introduction to Soft Kill Eugenics
"Military attacks, like nuclear war, could have a devastating effect on the environment, which would also negatively affect the elite. Subtly starving the masses, without them even realizing it, is the simplest method, and also the least likely to harm the NWO puppet masters that are in control of the United Nations."
Vaccines Antibiotics and Depopulation 1/6
"In a study of almost 700 adults with brain tumors in France, researchers found that in agricultural workers—who have a high exposure to commonly used pesticides—risk of developing brain cancer was 29% greater than it was in people without exposure to pesticides. Even more frightening, the researchers found that people who used pesticides around their house were twice as likely to be diagnosed with brain cancer as people who didn't use pesticides." Doctor Edward Rosick
SIDS is Often CAUSED by a "Vaccination" Seizure
Protocols for Threats to Your Health
"This study provides the first direct evidence that low level mercury exposure is indeed a participating factor that can initiate this neurodegenerative process within the brain." Low Mercury Causes Neurodegeneration (Brain Damage)
Note it is certainly possible that this is also occurring in the heart and other nerve sites, your entire body.
"Mycoplasma is the co-factor that alters the human immune system and opens the door for the autoimmune degenerative diseases such as AIDS, Alzheimer's disease, Bi-Polar Disease, Creutzfeldt-Jakob disease, Chronic Fatigue/ Myalgic Encephalomyelitis, Diabetes Type One, Fibromyalgia, Huntington's disease, Multiple Sclerosis, Parkinson's disease."
Doctor Harold Clark
To see the evidence linking MS, Lyme Disease and MANY other diseases with Weaponized Mycoplasma go here
"We took 12 people diagnosed with full blown AIDS, each with at least 13 out of 30 AIDS diagnosing symptoms, at the Tri State Healing Center of NY. An immune building and detoxification regimen was administered under medical supervision. At the end of 14 months all 12 out of 12 were completely normal with no symptoms of AIDS." Doctor Gary Null PhD
Note what does this tell us? AIDS is man made both as to its origin and its continuation as a cause of death. Shame, shame, shame. The same people killing our children with "Vaccination" are killing us with AIDS.
At first glance many of these threats may seem not to be threats. Please note each one you have doubts about now and revisit them after you have better covered the material in this site.
You will have grasped a great deal of your required health knowledge when you realize ALL of them are truly threats to YOU and you have learned how to completely, habitually and unconsciously counter ALL these threats.
"ADHD is essentially a "fictitious disease
."
Leon Eisenberg "father" of ADHD
states on death bed, Note ADD and ADHD are essentially the same deadly fraud.