Vitamins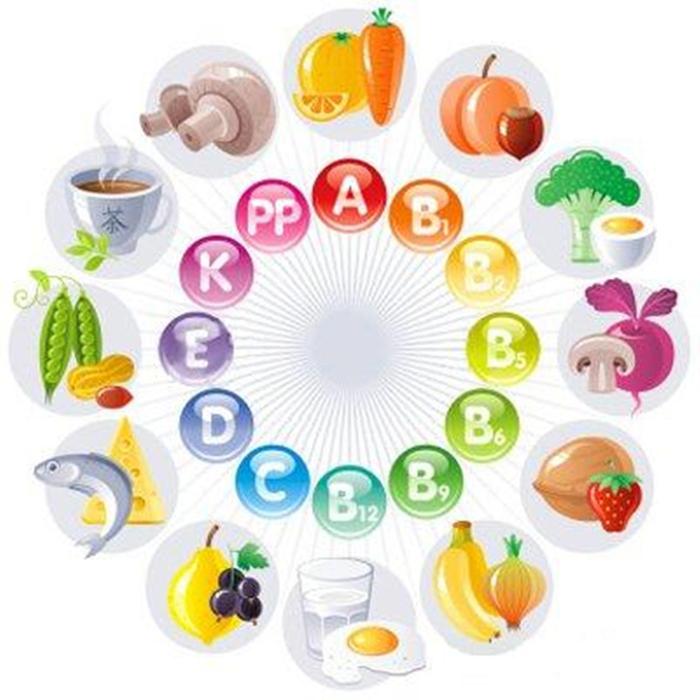 Always try to get your vitamins first from fresh raw whole foods and drink

. Supplement when you must and as insurance.
Please Read and Reread this a FEW TIMES
"In group 3 which consisted of raw food and high vitamin C a very satisfying 35-times decrease in cancerous lesions was achieved. The incidence of severe cancerous lesions in these experiments was caused to vary over a 70-fold range by nutritional measures alone." Doctor A.B. Robinson PhD, Linus Pauling Institute, Note WHAT you eat can decrease your risk of each of your cells becoming cancerous by at LEAST 70 times.
"A recent large study confirms that people with the highest vitamin K intakes are significantly less likely to die from any cause, compared with those having the lowest intakes. Because of its unique ability to activate proteins involved in atherosclerosis, osteoporosis, diabetes, and cancer, vitamin K is capable of opposing many of the leading causes of death in modern-day Americans. A host of new studies details the impact of vitamin K supplementation on preventing these, and possibly other, major age-related diseases." The Surprising Longevity Benefits of Vitamin K
"When it comes to your nutrition, supplementing vitamins and minerals is essential. The government has developed the Recommended Dietary Allowances (RDAs), but unfortunately, RDAs only provide the minimal doses needed to protect from deficiency. And even if you already take a multivitamin, the potencies of the individual nutrients are usually so trivial that little is offered in the way of health benefits. So, how do you ensure that the vitamins and minerals you take are optimal in providing all of the beneficial effects that these nutrients can offer? Follow the research. Life Extension has been collecting data on the benefits of supplementation for over 35 years. Scientists have concluded that you should look for quality ingredients and supplements that offer higher potencies within their doses. With that in mind, here are some of the top vitamins and minerals to add to your routine for a longer, healthier life:" The A, B, Cs of Vitamins & Minerals
"We have an epidemic of diabetic six month old babies. It's the sugar." Doctor Robert H. Lustig MD
All this sugar is getting converted into EXCESS triglycerides which should take some blame for CVD NOT LDL
"What if you were to learn that every day, 25 percent of your calories came from a poison, disguised as a food? And what if you discovered that this chemical imposter was responsible for your insulin resistance and weight gain? And elevated blood pressure. And elevated triglycerides and LDL. And depletion of vitamins and minerals. And even gout, heart disease and liver damage? What if you were to discover that this toxic substance had been dumped into your food in gradually increasing quantities for the last thirty years, with the full knowledge and blessings of the American Heart Association, the American Medical Association, the USDA and the FDA? Doctor Robert H. Lustig MD UCSF Start of series, NOTE You MUST watch this,
This video will help you kick the deadly sugar habit, Please start your vitamin program by eliminating sugar from your diet. Sugar/HFCS are vitamin destroyers.
"Cheap synthetic vitamin sprays are all that is required for the manufacturer to use labels like "enriched" and "fortified." These words are red flags - if a food needs to be fortified or enriched, you can bet it was already dead."   Doctor Tim O'Shea
"I hypothesize that short-term survival was achieved by allocating scarce micronutrients by triage, in part through an adjustment of the binding affinity of proteins for required micronutrients. If this hypothesis is correct, micronutrient deficiencies that trigger the triage response would accelerate cancer, aging, and neural decay but would leave critical metabolic functions, such as ATP production, intact." Joyce C. McCann, PhD, Bruce N. Ames, PhD Children's Hospital Oakland Research Institute, Note WOW here is one more way our toxic RDA is killing us
"There was not even one death caused by a vitamin or dietary mineral in 2007, according to the most recent statistics available from the U.S. National Poison Data System. The 132-page annual report of the American Association of Poison Control Centers published in the journal Clinical Toxicology shows zero deaths from multiple vitamins; zero deaths from any of the B vitamins; zero deaths from vitamins A, C, D, or E; and zero deaths from any other vitamin. Over half of the U.S. population takes daily nutritional supplements. Even if each of those people took only one single tablet daily, that makes 154,000,000 individual doses per day, for a total of over 56 billion doses annually. Since many persons take more than just one vitamin or mineral tablet, the numbers are considerably higher, and the safety of nutritional supplements is all the more remarkable. " Orthomolecular Medicine News Service
How Doctors Use (Or Should Use) Vitamin Therapy
Most vitamin C is LOST in "processing". Eat RAW
The term vitamin is derived from the words vital and amine, because vitamins are required for life and were originally thought to be amines. Although not all vitamins are amines, they are organic compounds required by humans in small amounts from the diet because our bodies CANNOT make them. An organic compound is considered a vitamin if a lack of that compound in the diet results in overt symptoms of deficiency.
The Vitamins are classed as water soluble, meaning they dissolve in water, and fat-soluble. The water soluble Vitamins B and C must be ingested every day as they are flushed out of the body by urine. The fat soluble Vitamins A, D, and E are retained in the body from weeks to months and can be ingested on an other than daily basis. This works out well as Vitamins B and C are contained in the raw fresh food we should be getting daily. Vitamin K is a special case about half way between the water and fat soluble vitamins.
Take Your Fat Soluble Nutrients with FAT during Your LARGEST Meal of the Day
"Vitamin D is a fat soluble nutrient that does not absorb well on an empty stomach or with a small meal. .. this helps to explain why people who take higher doses of vitamin D sometimes fail to achieve optimal blood levels." Life Extension
"When these people were instructed to take vitamin D with the largest meal of the day there was a remarkable 56.7% increase in serum blood levels after two months." J Bone Miner Res. Apr 25 2010
"Nutrients that should be taken with the heaviest meal of the day include fish oil, lycopene, lutein, zeaxanthin, gamma tocopherol, astaxanthin and of course vitamin D." Life Extension
This is OBVIOUSLY KEY to Supplementing with Vitamins A, D E, and K and all other fat soluble nutrients,
"Synthetic vitamins" are NOT COMPLETE Vitamin COMPLEXES
"This will be a short chapter, but after you're finished with it, you will know more about vitamins than 95% of clinical nutritionists, doctors, supplement sales force, or bodybuilders. If that sounds arrogant or overstated, it really isn't my fault. I'm just a messenger; a purveyor of information. Either I'm right or the 95% are right; can't be both. Without further ado, here's the kernel: ascorbic acid is not vitamin C. Alpha tocopherol is not vitamin E. Retinoic acid is not vitamin A. And so on through the other vitamins. Vast sums of money have been expended to make these myths part of Conventional Wisdom. If you have several college degrees and all this is news to you, don't feel bad. Unless you think your education ended at Commencement."   Doctor Tim O'Shea
"In each case the isolation of one factor as the "vitamin" in question has embarrassed the discoverer, in his assumption that he had discovered the "pot of gold" at the rainbow's end, by attribution of vitamin activity to some synthetic or pure crystalline component of a natural complex. No reasonable student of nutrition can today deny the axiom that all vitamins are complexes and cannot exert their normal physiological effect other than as the complete complex, as found in natural foods." Doctor Royal Lee DDS
"Dr Rath's discoveries, the work of our research institute and thousands of other research publications worldwide clearly indicate that by implementing proper micronutrient supplementation into national healthcare strategies, these diseases can be reduced to a fraction of their incidence today and at a fraction of today's healthcare costs. Facing this perspective, the pharmaceutical 'status quo' has to resort to the manipulation and distortion of science in order to maintain its monopoly on health and continue pulling the strings of a global economic crisis. As such, the authors of this study and Editor's Note, by calling for the abolishing of the Dietary Supplements Health and Education Act of 1994 (DSHEA) and the regulation of supplements as drugs, clearly indicate that these will be the grounds upon which our future battles for vitamin freedom will be fought." The latest attempt of the drug lobby to discredit the health benefits of vitamins
All vitamins are COMPLEXES of many factors. For example vitamin C is a complex of at least 10 factors we now know of. Ascorbic acid is one of these factors and is NOT Vitamin C.
Natural food based vitamins are proteins in the form of an enzyme or co-enzyme; contain trace mineral activators for the vitamin to act as a biochemical catalyst. Natural vitamins contain all the auxiliary ingredients such as trace minerals in the vitamin complex. Vitamins and minerals activate each other and cannot work alone.
Please do not forget most of the inexpensive "Vitamin Supplements" found in the supermarkets and other mass marketing outlets are SYNTHETIC vitamins manufactured by divisions of Big Pharma INC. largely from the exact same petroleum feedstocks as are the synthetic pharmaceutical drugs. These "vitamins" are usually not the vitamin but a mirror image of one or two vitamin co-factors which your body cannot use well and may harm you. For example an amino acid your body uses is L-Proline, an "amino acid" manufactured by Big Pharma is R-Proline. L is for the natural left handed molecule; R is for the man made right handed mirror image of the L molecule. You always want the L, the natural left handed molecule.
Please get the REAL thing; food based vitamins.
Here are the vitamins that are essential for good health
The Top Ten Natural Sources of Important Vitamins and Minerals

Freedom for Vitamins – Part 1 / 9