California North Bay Fires
Yes this is not a DIRECT health topic. BUT if this massive government blessed (so far) mass arson event is not called arson by we the people it will be replicated all over our Country. This is an important health issue and much, much more.
California North Bay Fires: Evidence of High Tech Arson
If you open a new window and go here
Interactive Map of California North Bay Fires
You will get an interactive map of the North Bay Fires. NorCal Fires. Red = veg. The vegetation is colored RED for better visibility, all other colors are true. Double click at desired map edge to move around. You can enlarge the map area with the icon on the upper left corner of the map. You will quickly figure it out.
High Tech Arsoned Homes are WHITE, WHITE, WHITE
When viewed from above all Arsoned homes are WHITE, almost pure WHITE, Fire temperature of 2500 - 3000 degree Fahrenheit WHITE; almost Complete Combustion WHITE. The arsoned home is rendered into a almost Completely Combusted pile of mostly compact debris covered by WHITE dust.
White is the color of COMPLETE combustion.
What caused these fires in
the California North Bay
?
Notice how each arsoned home is DISCRETE; it is as if a child was given a neighborhood map and asked to take his WHITE crayon and color within the lines and make each home all WHITE; but to stay within the lines of the home. There is no damage outside of the home outlines except for mostly cars parked near the homes. The Fire AREA was within the outlines that defined the HOME. The woods are untouched, the ROADS are untouched; the home yards are for the most part untouched. These fires did NOT sweep into the neighborhoods from the surrounding woods. Each home fire was an individual act of ARSON, with an individual Home ARSON targeting and an individual Home ARSON ignition.
One of the defining elements of arson is MULTIPLE IGNITION SOURCES. In the North Bay Fires we have perhaps 8900 separate ignition sources.
This Arson is NOT a Forest or Brush Fire
Notice: NO (far less than 1%) Forests burned; NO Roads burned; little to NO Row crops or Orchards burned: TREES in the neighborhoods mostly did not burn; very little vegetation burned. In a very "green" manner the recyclable PLASTIC trash containers sometimes DID NOT BURN in the middle of combusted piles. We KNOW the sparks shown being ejected 60 feet or more into the air (this is strong evidence of explosive ignition) when a home fire was ignited did not spread the fire because there were NO fires in the tops of the forests near the homes. If these ejected sparks were hot enough to spread the fire between homes they would have ALSO ignited the neighborhood trees and the forests which were often only a few yards from the arson ignited homes.
THEREFORE there was little spread of the fires from one home to another home and NO spread of the fires from one neighborhood to another neighborhood.
What is truly remarkable to me is how PRISTINE the whole overhead view of the arson aftermath is. If you just ignore the disappeared HOMES there was little evidence of a large fire comprising thousands of homes; let alone a conflagration. The conflagration was confined almost entirely to the individual homes. The ENERGY being obtained and input into the arson area was input into individual homes and the cars next to the homes and almost nowhere else. Incidentally this energy going into the cars is a STRONG clue as to how the fires were ignited.
The North Bay Fires should Display MORE Evidence Like This from NORMAL Fires
RAW VIDEO: Oakland Hills Firestorm 1991: A Real Mixed Vegetation - Home Wildfire
Here is a REAL nature made fire; notice you can see the fire BURNING across the hillside as it quickly bears in on the homes. The firestorm comes OUT of the hillside and approaches the HOMES. The homes are not burning while the hillside is UNBURNED. Notice the fire burns everything on the hill side; everything, small trees, tall trees, bush everything and it burns it very quickly. The bushes, TREES and other vegetation in the yards surrounding the homes burns BEFORE the homes burn. This is a fire burning in a drought condition moving in on the homes. The homes burned BECAUSE of and AFTER the wildfire.
This video illustrates why you always want to view UNEDITED evidence; much information is often lost in the edits. If the Regional Governments of the North Bay or their agents were to edit this video almost all of this damning evidence would be lost.
The California North Bay was NOT in a drought condition in the fall of 2017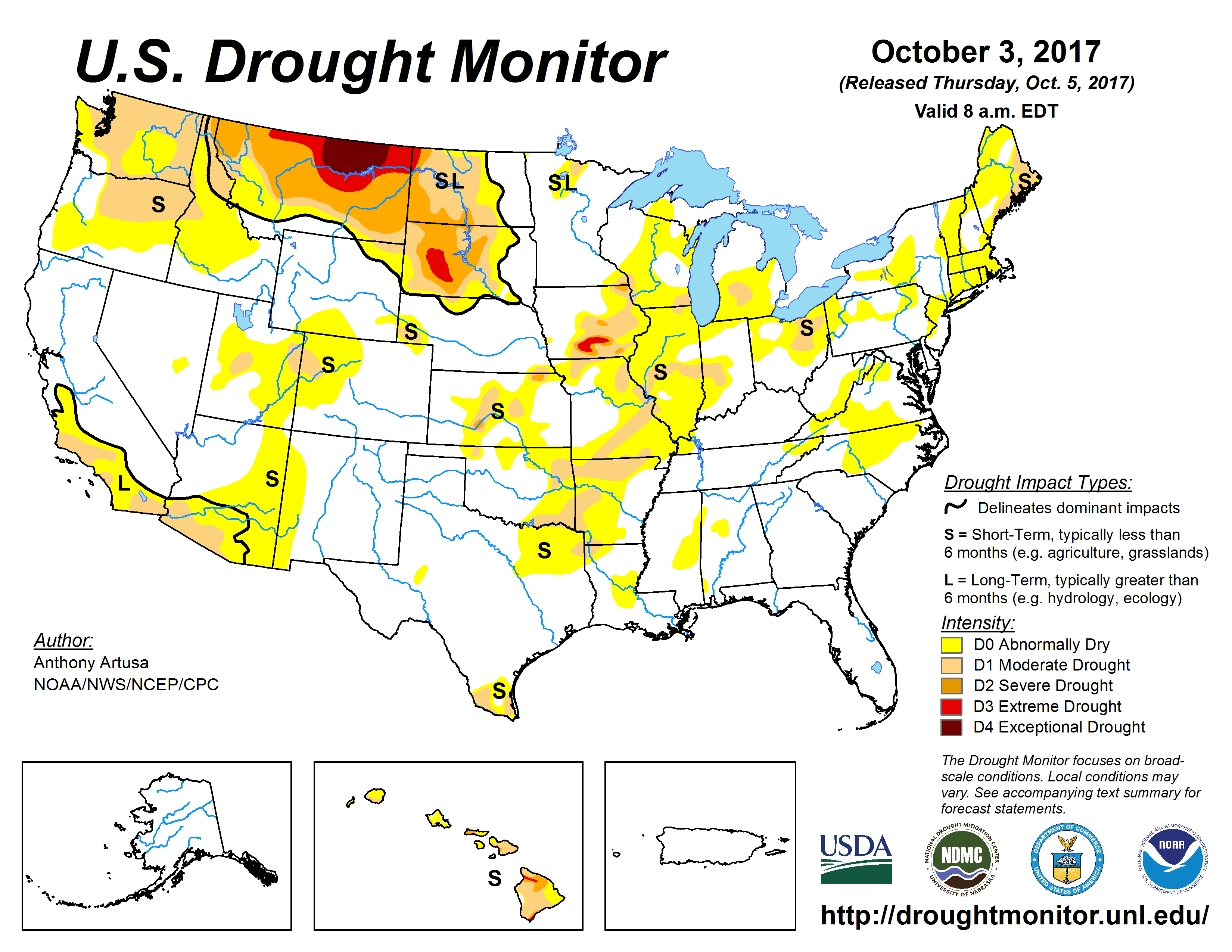 The North Bay was NOT in a drought condition in the fall of 2017. They DESCRIBE the North Bay Fires as if it was a Firestorm but clearly the EVIDENCE SHOWS precisely targeted ARSON with INCIDENTAL vegetation burning. With the North Bay Fires the hillsides often appear to be burning but up close we see the ONLY things burning are the HOMES. There was NO North Bay Mixed Vegetation - Homes Firestorm.
Rapidly moving intense drought condition fire as seen in the Oakland Hills Fires of 1991. This forest and mixed vegetation fire type was NOT seen in the North Bay Fires of 2017.
Canberra

Australia
Firestorm 2003 A Real Mixed Vegetation - Home Wildfire
Here is another mass fire event made by NATURE not MAN. Notice everything burns most especially TREES and lawns; small pockets of fire are seen everywhere, FEW homes seen burning until the end of the video. Notice NO melted cars ANYWHERE.
Notice the intense flames leaping far above the horizon as the fire approaches the town. Notice the flames high in the sky as the fire enters the town. This is a firestorm where everything burns NOT Arsoned homes burning with some incidental vegetation also burning. 99% of everything that is burning is VEGETATION. Obvious fire in the burning trees next to the road. Numerous trees on fire while unburned homes seen everywhere. Numerous widespread small fires everywhere. All the while NO homes seen burning. This fire originated in the woods NOT in the homes. Finally near the end of the video we see some structures on fire SURROUNDED by burning or burned ground brush and trees.
Evidence of forest fire.
https://www.shouselaw.com/arson.html
Active fire moving through a mixed forest environment.
Evidence of low intensity forest fire.
Evidence of forest fire in dense timber.
Active fire moving through immature timber stand.
We will probably see these types of photos in the PROPAGANDA they will throw at us. Please try to find EVIDENCE of fires like these in the overhead views provided by the Interactive Map of California North Bay Fires . I could not find evidence of anything like the damage NORMAL fires would have done.
The HORRIBLE TRUTH About The Northern California Fires
The North Bay Fires are clearly different from any fires we have EVER seen. Notice bushes a few feet from an intense home fire are NOT burning.
We must somehow understand this new phenomena or we risk having it repeated, STILL NOT UNDERSTOOD, all over the United states of America and all over the WORLD for that matter. The UN Agenda 21/30 is being carried out in almost each and every country in this poor world.
The MASS High Tech Destruction of a MASS High Tech Arson
Notice the many displaced and overturned HEAVY objects in the arson aftermath. IMO the initial HOME ignition was often EXPLOSIVE in its intensity and rapidity. NO overt explosives in the conventional sense were involved. The heated DEW plasma and vast ENERGY present at ignition provided the explosive force. The HOME fire started so quickly and pervasively it was explosive in its effects. IMO most of the explosive force was provided by the uneven almost instantaneous heating of some of the air.
Directed Energy Weapons Used in China and Elsewhere
Evidence Displayed by Normal Home Fires:
Open new windows to view
Normal Home Fires are BLACK, BLACK, BLACK
In the linked photos above you see many NORMAL home fires; yes some of these fires are arson but they are NORMAL, relatively LOW TECH, LOW temperature, arson.
All homes are BLACK, mostly BLACK, Fire temperature of 1100 - 1700 degrees Fahrenheit BLACK; IN-Complete Combustion BLACK; Charcoal BLACKENED wood BLACK. Home fires are normally predominately BLACK. When viewed from above the fire AREA is BLACK.
Black is the color of INCOMPLETE combustion.
Notice no discrete boundaries; everything within the Fire AREA including vegetation and trees, is burned; burned mostly BLACK. FEW leaves on ANY trees in the fire area; the few that remain are BLACK.
Exclusive Interview with Fire Captain on Origins of CA North Bay Fires
Which Type Fires were the North Bay Fires? Mass Arson or Normal
High Probability Conclusion
Many Anomalies in North Bay Fires
So what do we know for SURE? Each home that was reduced almost COMPLETELY to WHITE dust and small piles of combusted material was a case of ARSON. The home itself was the target of an externally sourced ignition arson fire. It took a LOT of energy to almost completely deconstruct each Arsoned Home. A LOT of energy was somehow input into each Arsoned Home.
This energy was NOT input into the forest surrounding the Homes; just the homes and cars near the homes. TREES near the melted cars usually did NOT burn; the pine needles on the trees often did NOT burn. The normally very inflammable Eucalyptus trees did NOT often burn; IMO this is KEY.
Each arsoned Home was somehow TARGETED.
Conjecture
Who Did It?
Who is ultimately responsible for this OUTRAGEOUS MASS ARSON? Well the Rothschild family has had a hand PROBABLY in all aspects of this "fire"; from the research into the DEWs to the arson cover up proceeding before our eyes in the North Bay, California and all across the USA. The Rothschilds mostly do not live in the USA. But they do indirectly control most North Bay City Halls as well as many other City Halls all across our beautiful beloved United States of America.
CA Fires: Clear Evidence Santa Rosa Destroyed For Agenda 21/2030 Development
The Rothschilds dreamed up and implemented both the United Nations and the UN Agenda 21 with its dictatorial "Land Use" policy. This dictatorial "Land Use" policy is being implemented in the North Bay as we speak. Many citizens in the North Bay City Halls are asking "Where will the millions of people whom we are building millions of units of "stack and pack" COME FROM.
Well many of the millions may well be internal refugees who were ARSONED off their land and out of our Homes.
Winds coming out of nowhere
"The winds began to swirl out of nowhere. There was no weather event predicted or forecast."
"The news will NOT cite their sources for their outrageous wind speeds.. the narrative has been planted and PGE will get blame but the truth is that the wind speeds were too slow to take out power lines." InTruthbyGrace
The high winds reported only seem to have occurred NEAR an active fire. North Bay Area wind speeds were low to moderate (10 - 30 MPH) for the most part. The area wind speeds were nowhere near high enough to spread fires or down power lines. In any case we know by the lack of forest and other fire damage, other than to the Homes themselves, that the fires were NOT often SPREAD from home to home by any means.
When powerful Directed Energy Airborne Weapons fire they may heat the column of air between the Weapon and the ground target. Each time the Weapon fires another column of air could be heated. These instantly heated air columns could produce the winds LOCAL to a fire almost instantly, upon home ignition.
Home Arson Targeting
Visible Evidence of Lasers Used in 911 Cal Fires
"Three separate recordings and dozens of comments by those who were here that saw blue lights in the sky the night of the 9.11 CA Fires." . Apparent DEW Strikes into Homes
"The U.S. Army and Technology Master Plan of 1997 (ASTMP 1997) notes that Directed Energy Weapons (DEW) "include laser, high power radio frequency (HPRF), and particle beam technologies. HPRF technology is frequently called high power microwave (HPM) or RF-Directed Energy." Radio Interviews with 9/11 Researchers
"The first anomalous phenomena she discovered was what she calls "toasted cars." In fact, Dr. Wood has developed a whole new vocabulary- such as "toasted cars"- in order not to bias her perceptions and conclusions." Radio Interviews with 9/11 Researchers
"Something turned these houses into in furnaces to allow for near complete combustion... the evidence of what we are seeing defies the laws of physics for an open air fire, I have ALREADY documented the wind speeds were marginal for the areas at the time the fires started." Evidence of Military Grade EMF Accelerants Used in Sonoma Napa FIRES
"So much respect for all of your work. I have 30 years firefighting experience, this is NOT normal." Atasiding Mike
"You have a tree in between a house that burned down and a car that melted out. Why didn't the tree burn from all that intense heat?" IMO one thing is clear the Directed Energy Weapon did not affect trees, forests and vegetation very much. One other thing is very clear; the forests were not in a very combustible state or they would have burned from all the heat being created by the arsoned homes in their close proximity. There was NO drought in the North Bay.
"For some reason the surge protection used on analog meters is not included on "smart meters". We may now know the reason. Was the surge protection "left off" "smart meters" to facilitate the strange fires we saw in North Bay California? Good question. Have an answer?" Smart Meter Fires (2016): Burning meters, burning questions, shocking answers
"After reading about all the fires and issues folks across the country have with smart meters, I'm going to insist they switch us back to a rotary meter." Dozens of Smart Meters Explode from Power Surge
"SmartMeters are really StupidMeters. Why? Because they overcharge you, broadcast your personal info and detailed energy use habits, emit electromagnetic radiation that can cause cancer, damage your DNA, and harm wildlife, catch fire, and disable your shock prevention devices. Need any more reasons? Go to our Why Stop Smart Meters page." How YOU Can Stop 'Smart' Meters
"Despite the above claims from knowledgeable whistleblowers, and media reports linking smart meters to fires and explosions, this issue has not received the serious attention it deserves." Smart Meter Fires, Explosions, & Other Unpleasantries
Note of course we are NEVER allowed to look at the OBVIOUS cause of a POLITICAL DRIVEN weather event in this case MASS ARSON and MASS MURDER
"We have the loud boom sound. Then the "smart meter" catches fire."

Testimony given over and over
"KO says a smart meter exploded-with a pop-pop-pop, flames and a big KABOOM- on her house. She has pictures showing the fire damage."
Officials, California Fires Are Going to Get Worse - Directed Energy Weapons & Smart Meters Sure they are; that is the PLAN; you a$$holes could also set off a nuke and fry EVERYTHING and EVERYONE
Was the home "smart meter" used in home arson TARGETING? When the mapbox application first comes up it displays Crown Hill Dr. There is an unburned home in the center of the bottom edge. There is also another unburned home on Nicantare Ct. Why did these two (and many other) homes not burn while homes all around them did burn? It seems obvious to me because they were not TARGETED or the targeting failed for some reason. Not having a "smart meter" or having a "smart meter" that was in a state that did not allow targeting is CERTAINLY a possibility.
Yes the exact GPS Military coordinates could have been used to target each Individual home. Many large organizations such as Google have or can obtain these GPS readings on individual homes.
I was talking to a county employee using a GPS instrument to survey. He told me his GPS readings were within 1/8 of an inch in accuracy and used both Russian and Chinese satellites as well as American.
I believe our Military did not get directly involved in the TARGETING of Individual American Homes. In any case our US Military Intelligence Agencies need to tell us what they KNOW about this quasi-military event. Will they? Probably not. They too have been politically silenced.
How Were the Vehicles near the Homes Targeted
I believe the "smart meters" provided the primary targeting for each arsoned home. The vehicles were not directly targeted but were melted by happening to be NEAR the primary target. Once the energy was directed into the home electrical system via the "smart meter" the strong attraction of DEW energy by the metal in the vehicles diverted some of the DEW energy to the vehicles. There no doubt exists video of an arching of energy flowing directly to the vehicles. This video may get you damaged if you possess it; be careful.
Many Dangers in "Smart Meters"
Please GET RID of your "smart meter" in any case, it was designed (as was fluoridated water designed) by the "bad guys". Who knows what else it can do. We do know there are many negative health consequences as well as explosion and fire dangers to having a "smart meter" anywhere near you let alone in your home.
I believe Rothschild and his Southern California Gas and Electric Rothschild "smart meters" is probably doing the direct targeting of individual American Homes. Of course Rothschild could have used another targeting method besides "smart meters". For example Rothschild could have access to the Google as well the Military exact GPS data through "back doors".
Some good news here, there are planes crashing onto the Rothschild estates. A signal? I sure hope so; stop it or your Homes as well as YOURSELF can be ALSO turned into white dust. After all you did this to many North Bay residents in their Homes
Where the Arson Power may Have Come From
"Debora Tavares' interview with Jeff Rense in 2015 conclusively provides documented proof [evidence] of premeditation of fire destruction of Sonoma and Mendocino Counties, in Northern California using microwave weaponry."
From 2011! Agenda 21 Plans to Burn Up Northern CA
PG&E Rothschild has had a space based power generation plan for about two decades. Power was to be collected from the sun in space and microwaved to earth. The original plan was to beam this microwave power to an earth station located in the Mojave desert. In 2011 the earth microwave reception base location was changed to be very near the location of the North Bay Fires. Debora Tavares who has been following Agenda 21 and PG&E Rothschild in Northern California for many years thinks this power capacity may well exist today.
During the North Bay Fires
a hotel suffered wide spread electric COMPONENT failure when it was ignited. This was not a backup battery failure or an electrical failure alone, something FRIED the guts of all system components. The backup systems and third level backup ALL FAILED simultaneously. Guests often were locked in the inferno and had to break windows and jump out to exit.
Way to go Rothschild, way to go. We sure appreciate your path to a green earth for the animals other than human. The ends justify the means. Are you willing to really kill BILLIONS of us, many of us by being burned alive and crushed to death while living?
Historically only those politically powerful people promising us paradise are allowed to murder us by the millions; soon to be billions.
Above pictured a HOME incinerating framed by near by vegetation which is NOT BURNING.
Above pictured the same HOME incinerating completely framed by near by vegetation which is NOT BURNING.
What they always bring is HELL on earth.
United States Intelligence Agencies
We have MANY (17?) large intelligence agencies capable of FULLY understanding these fairly transparent at least quasi-military events. That "our" Congress is not questioning them in reference to these admittedly and openly "strange fires" should tell us a LOT about the Political Black Hat take over of the USA. Most every one on the top has been compromised politically and CANNOT speak the truth.
Perhaps one US Senator did question Military Intelligence about all the "strange fires" in California. He may have ended up with at LEAST six broken ribs, pneumonia and breathing distress for his efforts on our behalf. Pray for Senator Rand Paul.
Why I Believe the "Smart Meters" WERE likely used to TARGET Individual Homes for Arson
"Dozens of smart meters exploded and caught fire after an electrical surge cut power to about 5800 homes near Stockton CA. CBS News reports, "A power surge left thousands without power for most of the day in Stockton after smart meters on their homes exploded on Monday." "Neighbors in the South Stockton area described it as a large pop, a bomb going off, and strong enough to shake a house." Dozens of Smart Meters Explode from Power Surge Note the entire wring system of the "smart meter" home distributed the power surge to the ENTIRE home, that is why ANALOG Meters are surge protected. Now increase this power surge by a factor of say 10,000. IMO "Smart Meters" were DESIGNED to incinerate homes. It just takes a LOT more than normal power line power to do it. The DEW weapons are designed to provide the 10,000 times line power to the "smart meter" home when it is time for that home's last home fire.
"After reading about all the fires and issues folks across the country have with smart meters, I'm going to insist they switch us back to a rotary meter." Dozens of Smart Meters Explode from Power Surge
"The so called "Smart Grid" that is as vulnerable as what we have got, is not smart at all. It is a really, really Stupid Grid." James Woolsey Former CIA Director
"Smart meters" take a simple important, time proven safe, Analog electricity distribution function and interpose a very vulnerable computer system, introducing all sorts of DEMONSTRATED surge protection failures, design weaknesses, home fires, meter explosions, hacking vulnerabilities and other harms, WHY?

"Smart Meters" do not have power surge protection

"Smart Meters" do not have power surge protection

Analog Meters do have power surge protection

Lacking power surge protection places the DEW power target IN THE HOME electrical wiring system (the WHOLE DAMN HOME)

We have seen evidence of this SURGE power distribution in the video above where a power surge burned electrical outlets all through homes

With power surge protection the DEW power target would be UNDER the home

"Smart Meters" have a well documented history of starting Home Fires, both after power surges and seemingly at random. Actually it is the "smart meter's" DESIGN causing most of these "random" failures which can result in home fires.

"Smart Meters" are black boxes to we the people and our Utility Regulatory Agencies. No one is allowed to examine the software and probably much of the chip electronics. This is just like "our" Voting Machines we trust so much, not.

The DEW Target was likely IN THE HOME (the home electric wiring system) rather than UNDER it (GPS co-ordinates). We KNOW this by the lack of a crater UNDER the arsoned home.

"Smart Meters" may be easily accessed by unauthorized computer hackers and or those covertly authorized by Rothschild. I'll take the hackers over Rothschild.

Thus a "smart meter" may be put in a "DEW Targeting mode" by persons unknown

This assumes Rothschild has DESIGNED a stealth "DEW Targeting mode" into the "smart meter"

I for one can readily make this assumption. Remember everything in the "smart meter" is propriety; NO ONE can examine it.

Loud "pops, a bomb going off strong enough to shake a house" noises were often heard in the North Bay Fires. These same noises have been reported during "smart meter" fires all over the USA and Canada.

There is talk about some unburned Homes not having "smart meters"

"Smart Meters" DESIGNED WITHOUT power surge protection is a smoking gun IMO. make no mistake the widespread common "smart meter" fires are mostly CAUSED by the UNGROUNDED really, really stupid "smart meters"
Admittedly my knowledge of the North Bay Arson is incomplete in many respects and yet I am getting a STRONG BAD feeling about these really, really stupid "smart meters", both with respect to the North Bay Fires and UN Agenda 21/30 in general.
One big "mystery" often expressed is why is a "global smart grid" with so many OBVIOUS terrorism risks being promoted in this time of global terrorism. There is no mystery here once you discover the owners of the grid and the terrorists are very closely related and likely know each others intentions and plans.
After all using the "smart grid" to target individual homes is nothing but a "terrorists'" wet dream.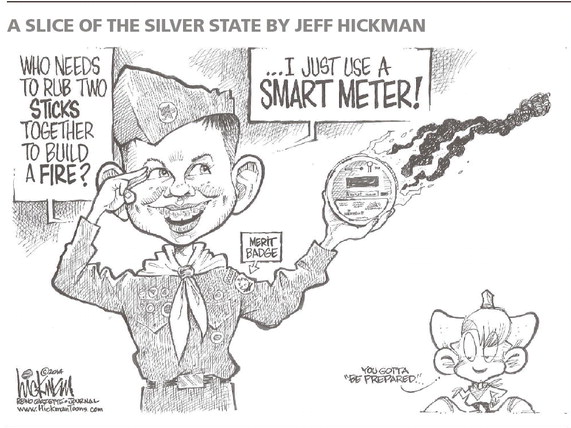 "The leader that reaches the earth first reaps the rewards of the journey by providing a conductive path between the cloud and the earth. This leader is not the lightning strike; it only maps out the course that the strike will follow. The strike is the sudden, massive, flow of electrical current moving from the cloud to the ground." How Lightning Works
"all his receptacles in his whole house turned black." Home owner commenting on a "smart meter" fire following a power surge. This shows the power surge path was distributed into every foot of electrical wiring in the whole house. This path could be charged by the DEW to be come a PLASMA path. Once the plasma path is established MASSIVE amounts of POWER can be fed into every room in the HOME.
"Dozens of smart meters exploded and caught fire after an electrical surge cut power to about 5800 homes near Stockton CA. CBS News reports, "A power surge left thousands without power for most of the day in Stockton after smart meters on their homes exploded on Monday." "Neighbors in the South Stockton area described it as a large pop, a bomb going off, and strong enough to shake a house." Dozens of Smart Meters Explode from Power Surge Note the entire wring system of the "smart meter" home received the power surge, that is why ANALOG Meters are surge protected.
Now increase this power surge by a factor of say 10,000. IMO "Smart Meters" were DESIGNED to incinerate homes. It just takes a LOT more than normal power line power to do it. The DEW weapons are designed to provide the 10,000 times line power to the "smart meter" home when it is time for that home's last home fire.
"Smart Meters" do not have power surge protection. Now WHY did Rothschild design his "smart meters" without power surge protection? Yes they will give you very "rational sounding" reasons, THEY ALWAYS DO. It seems clear to me the simple reason is "smart meters" are DESIGNED to be a DEW TARGET; among other not so good things
If ever a human contraption might have been designed by the DEVIL it would certainly be "Smart Meters". "Smart Meters" do so many NEGATIVE things to the people and animals housing them it would be hard to make them WORSE; I am sure Rothschild will try.
There is a type of Directed Energy Weapon that operates much like a lighting strike. First a leader path is obtained, in our case, between the energy weapon and a "smart meter". Once a plasma path is established massive power can be fed into the path. This power flow will terminate at the the entire home electric wiring system. The entire home will almost instantly turn into one massive and intense fire.
The power path termination in the home rather the ground under the home is IMPORTANT. The arsonists do not want a crater UNDER the home; the arsonists want an incinerated home.
Details of how this all worked in the North Bay Fires would now be news in an honest society; we do not live in an honest society; we have a society consisting of mostly honest citizens living under what was a well masked hierarchical "soft glove" tyranny. With this mass arson and other mass murder "weather" events we should see the "soft glove" tyranny has become an IRON fist murderous tyranny not so well masked.
If your clowns at City Hall cannot figure this arson out VOTE em OUT!
Next Mass Arson Event
You can bet when (if, if we speak UP) the next set of "strange fires" break out they will have adjusted their Directed Energy or Other Weapons to start more believable looking fires; if they can.
We now see they have done just this, the Strange Southern California Fires INCLUDE in almost every instance BURNING HILLSIDE VEGETATION.
This Fire Fighting TOOL Can Put Out ANY Fire in the USA in DAYS
Base one or two in central California "the land of stack and pack" let it to drop mostly WATER and our "fire" problems are solved. The water can safely be dropped on people, babies and pets even Trader Joes' LOL.
So why is the Fire Fighting 747 Super Tanker NOT BEING USED? Part of the UN Agenda 21 "Stack and Pack" land use strategy is to FORCE us to WATCH our forests burn up so we will agree to put most of our land "off limits" to development.
Of course another part is to ARSON our Homes so we will give them up too. "Sustainability" is all about giving up. Giving up our cars; our homes; our families and our LIBERTY and it appears giving up our COMMON SENSE.
Stand up to these a$$holes tell them, STOP BURNING US! Where do we find "these people"; try Regional Government and all its infrastructure.
In 2015 Debora Tavares predicted more Agenda 21 North Bay et al Antics
The UN Agenda 21 Globalist Tyranny has been around for decades. Debora Tavares has been fighting the UN Agenda 21 for a long time and KNOWS a lot about it. Here is a look behind the scenes on how LOCAL, REGIONAL and STATE "LAWS" are implementing UN Agenda 21 while we the people are being endangered and killed as our property is being confiscated and our entire Political System is being SUBVERTED.
Next Step
Any fireman let alone an Arson Inspector, should very quickly be able to see this Arson; especially when the aftermath is viewed from above. Of course it is going to be very difficult politically for ANY politician or ANYONE under political control (Firemen, Arson Inspectors, most of us), to admit in open forum that this obvious arson is arson. WE have to proclaim it far and wide especially in our City Halls all across the USA.
Why the MASS Arson is being Committed
CA Fires: Clear Evidence Santa Rosa Destroyed For Agenda 21/2030 Development
The same people who have badly burned much of our health care and our health are now burning down our homes. These "people" are openly arsoning our homes in full view of tens of thousands of Arson Inspectors in the USA and hundreds of World Military Intelligence Agencies. Who has this POWER?
No one can stop it but WE.
How and Why North Bay CA Fires Were DEW Created
The UN Agenda 21/30 Big Picture and the "Smart Meter's" place in Agenda 21/30
UN Agenda 21 Wildlands Project; No one will live in the RED and YELLOW Areas
How Far Agenda 21 Has Come, And How To Stop It - Dr. Michael Coffman
These Maps Show Us Where We Won't Be Able To Live After The Takeover Of America Is Completed - 'Human Access Denied'
No one will live in the Red and Yellow Areas. For about 20 years bureaucratic methods have been used to drive people off the land. Now Arson is being used. Could a NUKE be used next? Why not! These "people" obviously do not care one whit for your or your families life.
Six Deceptions Needed for Agenda 21
The North Bay Fires are Outrageous
"The so called "Smart Grid" that is as vulnerable as what we have got, is not smart at all. It is a really, really Stupid Grid." James Woolsey Former CIA Director
Folks this whole mass arsoning of our HOMES to help implement UN Agenda 21/30 is OUTRAGEOUS. Unless we scream long and hard at our City Halls it will CONTINUE. Look in the mirror folks that is who will stop this outrage.
NO "smart meter"; NO high tech arson of this type.
Yes there are other ways to remove you from your land and in other ways FORCE you to OBEY BUT we now know what to look for,
1) New untested technology rammed down our throats with NO decent safety and other testing.
2) Proprietary Technology Installed in our Homes, Institutions or Person; this crap in not able to be examined by ANYONE; it is all a big Industrial SECRET. No can see; no can trust; no can HAVE.
3) Overwhelming citizen complaints about the new technology
4) Regulatory Agencies and Governments seemingly powerless to address the citizen complaints
5) Citizens being harmed in mass numbers and yet the dangerous technology remains
6) Obvious use of high tech weapons on we the people. DEW, HAARP, Weather Weapons ect.
7) Of course we CANNOT ignore the UN Agenda 21 Depopulation Agenda
If you look around a little you will find the "Smart Grid" is not the first deadly scam being rammed down our throats. Fluoridated Water, Mercury Light Bulbs and many other scams come to mind. Has anyone noticed: the UN is NOT our friend.
Link to This Updated Material on the Web
www.healthyprotocols.com/2_North_Bay_Fires.htm
Dumb "Smart Meters"
"Smart Meters" & EMR: The Health Crisis Of Our Time - Dr. Dietrich Klinghardt