Plague/Viral Pneumonia Protocol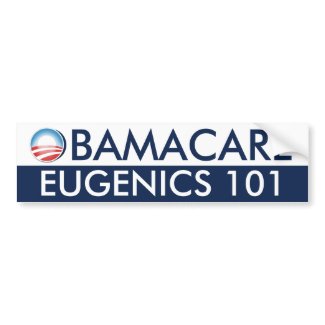 "A short-term use of high-dose Vitamin A -- 400,000 units daily for up to one week for average 70kg adults can be useful as an anti-infective measure." Doctor Garry Gordon

"Vitamin C is known to contribute to the development of antibodies and the neutralization of toxins in the building of natural immunity to infectious diseases. There is a very potent chemotherapeutic action of ascorbic acid when given in massive repeated doses, 500 to 1,000 mg (hourly), preferably intravenously or intramuscularly. When thus administered the effect in acute infectious processes is favorably comparable to that of the sulfonamides or the mycelial antibiotics, but with the great advantage of complete freedom from toxic or allergic reactions."  Doctor William J. McCormick 1955

"Doctor Robert Cathcart demonstrated that high doses of vitamin C, 40 to 100 grams, orally or intravenously were able to greatly diminish acute viral hepatitis in two to four days. He showed clearing of jaundice within six days." Murray & Pizzorno

"A group of scientists from UCLA published a remarkable paper in the prestigious journal, Nature. The UCLA group confirmed two other recent studies, showing that a naturally occurring steroid hormone - a hormone most of us take for granted - was, in effect, a potent antibiotic. Instead of directly killing bacteria and viruses, the steroid hormone under question increases the body's production of a remarkable class of proteins, called antimicrobial peptides. The 200 known antimicrobial peptides directly and rapidly destroy the cell walls of bacteria, fungi, and viruses, including the influenza virus, and play a key role in keeping the lungs free of infection. The steroid hormone that showed these remarkable antibiotic properties was plain old vitamin D." Doctor John Cannell MD

Immune cells have a vitamin D receptor, and that the cells activate vitamin D as a response to infection. What vitamin D really does is play a sentinel role. First, it is used by immune cells to fight the virus. Then, it helps temper the overall immune response and limit inflammation."Doctor Michael Holick, Vitamin D Researcher among other things

"Vitamin D is a potent antibiotic. Instead of directly killing bacteria and viruses, the steroid hormone under question increases the body's production of a remarkable class of proteins, called antimicrobial peptides. The 200 known antimicrobial peptides directly and rapidly destroy the cell walls of bacteria, fungi, and viruses, including the influenza virus, and play a key role in keeping the lungs free of infection."

 Doctor John Cannell Vitamin D Council

"Almost every virus tested has not been able to withstand allicin, the active ingredient produced when a fresh clove of garlic is crushed."  Planta Medica 58:417–23, 1992

Learning About Health
A Comparison of Internet Use and Health Status of Populations That Experience Health Disparities

,Note learning about health shows a STRONG Reduction in Risk

"The most cost effective of all the nutrients or herbs that you can take to enhance the immune system is high doses of vitamin C and garlic. Plan to dramatically increase the dose when you feel particularly stressed, or fear you are coming down with something."

Doctor Garry Gordon

"Kyolic liquid is the perfect form of liquid natural antibiotics. I have used Kyolic in doses of up to 2 full bottles a day successfully in treating antibiotic resistant pneumonia. Kyolic always helps manage any form of infection. If Kyolic is also applied directly inside the ear, it helps most ear infections. The dosage recommendation is to take it diluted 50% warm water every 2 hours. Use at least 1-2 tsp 4 times a day in helping most infection." Doctor Garry Gordon

"Iodine has anti-bacterial, anti-parasitic, anti-viral, and anti-cancer properties. Without it, you are at risk for cancer of the breast, prostate, ovaries, thyroid, and uterus." Doctor Al Sears

MD

"Compared with Echinacea, Golden Seal, Astragalus, and Siberian Ginseng, Cat's Claw is far superior in its anti-bacterial and immune building properties. Cat's Claw enhances the immune system in a general way. The unique alkaloids found in Cat's Claw enables white blood cells to swallow and digest harmful organisms in the body. The most immunologically active alkaloid is called isoteropodine or isomer A. Cat's Claw has been proven to increase the production of leukocytes and T4 lymphocytes, thus blocking the advances of many viral diseases."

Doctor Michael Lam MD

"Oleuropein is source of olive leaf extract's extremely powerful disease-resistant properties. Calcium elenolate, a component of oleuropein inactivated in vitro almost all viruses tested against it. " Renis, 1970

"A component of olive leaf extract is a natural reverse transcriptase inhibitor." William Fredrickson Ph. D,

"Therefore, we propose that O. europaea could be used as a potential source of promising natural antivirals, which have demonstrated to lack impact on health and environment. In addition, OLE could be used to design other related antiviral agents." Instituto de Biología Molecular y Celular

"Researchers concluded that when subjected to the most rigorous standards echinacea boosted immunity preventing colds and cutting their duration. Further most apt to benefit were the most vulnerable those with inferior immune systems as indicated by low blood levels of specific infection fighting T cells." German Echinacea Study

"European studies show echinacea as an immunostimulant that strengthens the body against infections of any type. Echinacea does not directly kill bacteria. However recent evidence shows echinacea does kill viruses. Echinacea is used most often against flu but it looks promising against a broad array of pathogens." Jean Carper

"We concluded several recent well conducted studies have established the immune stimulating and infection fighting benefits of echinacea alone or combined with other herbs. Echinacea proved effective in preventing and treating upper respiratory tract infections such as colds. In one study echinacea boosted T-lymphocyte activity 20 to 30 percent more than an agent specifically designed to boost such activity"

Professor Hildebert Wagner, University of Munich, Note the agent is a drug designed to mitigate flu

Plague is a severe and potentially deadly bacterial infection. The bacteria is often initially spread by rodents and fleas. Once a human is infected he may spread it, usually by coughing, especially in it's pneumonic form although all forms may be contagious.

Of course with our Political Pandemic we should be aware of bio-weapon spread often thru an aerosol means. Be very careful of ANY source spraying ANYTHING.

Plague is not Normally a Threat

In a normal medical setting in an advanced society plague is little threat to society HOWEVER when society is under a bio-attack as we are now should our medical facilities become overrun with panicked people fearing having contracted the plague or viral pneumonia things may spiral out of control quickly. IMO we should be prepared for this possibility.

Three Types of Plague

1) Bubonic plague: An infection of the lymph nodes.

2) Pneumonic plague: An infection of the lungs

3) Septicemic plague: An infection of the blood

Medical Treatment

Persons with the plague need immediate Medical treatment. If treatment is not received within 24 hours of when the first symptoms occurred, death may be unavoidable.

Antibiotics are used to treat plague. Oxygen, intravenous fluids, and respiratory support are usually also prescribed.

Patients with pneumonic plague are strictly isolated from other patients. People who have had contact with anyone infected by pneumonic plague are observed closely and are given antibiotics as a preventive measure.

Viral Pneumonia
The simple primal act of getting LOTS of the high noon sun on your bare "unprotected" skin in large amounts just may be the most important single thing you can do for your health. Vitamin D is very protective against plague. If the sun casts a shadow longer than you are tall you cannot make adequate vitamin D from the sun. You MUST take vitamin D3 at the daily rate of about 1000 IU/20 pounds of body weight.

"A group of scientists from UCLA published a remarkable paper in the prestigious journal, Nature. The UCLA group confirmed two other recent studies, showing that a naturally occurring steroid hormone - a hormone most of us take for granted - was, in effect, a potent antibiotic. Instead of directly killing bacteria and viruses, the steroid hormone under question increases the body's production of a remarkable class of proteins, called antimicrobial peptides. The 200 known antimicrobial peptides directly and rapidly destroy the cell walls of bacteria, fungi, and viruses, including the influenza virus, and play a key role in keeping the lungs free of infection. The steroid hormone that showed these remarkable antibiotic properties was plain old vitamin D." Doctor John Cannell MD

Immune cells have a vitamin D receptor, and that the cells activate vitamin D as a response to infection. What vitamin D really does is play a sentinel role. First, it is used by immune cells to fight the virus. Then, it helps temper the overall immune response and limit inflammation."Doctor Michael Holick, Vitamin D Researcher among other things

"Vitamin D is a potent antibiotic. Instead of directly killing bacteria and viruses, the steroid hormone under question increases the body's production of a remarkable class of proteins, called antimicrobial peptides. The 200 known antimicrobial peptides directly and rapidly destroy the cell walls of bacteria, fungi, and viruses, including the influenza virus, and play a key role in keeping the lungs free of infection."

 Doctor John Cannell Vitamin D Council

I suspect the bio-weapons labs have cooked up some drug resistant forms of viral pneumonia. The good news is new forms may respond to treatment with natural anti-virals. The hospitals will certainly not use the natural anti-virals at least until a disaster occurs, probably never.

Prevention
Since Plague is a bacteria IMO you should have tons of natural antibiotics in your body when the risk is high; in fact I like to ALWAYS have a plethora of natural antibiotics in my body just to take care of everyday harmful biota; this will also be helpful for all forms of plague.
Concentrate on blood antibiotics to counter Septicemic plague.
Pneumonic Plague will attack your lungs therefore make sure you are doing all you can to keep your lungs in top shape.
Bubonic plague in particular and all forms of plague require a strong immune system.
Refusing all "vaccination" is IMO a GREAT idea at any time especially one of plague.
Self Treatment
Note we do NOT recommend you treat yourself. HOWEVER you may have little choice in a pandemic situation where medical facilities may become overrun so IMO it is a good idea to know your options.
Lets assume going to the hospital or doctor is not an option and you suspect you may have been exposed to either pneumonic plague or viral pneumonia.
Immediate Action
Note all amounts are for a 150 pound adult. These are large amounts only justified if your life is threatened. Do not continue for more than one week. You will need to rebalance after taking them.
Colloidal Silver: Taken directly into the lungs with a nebulizer seems to be the ticket for pneumonic plague or viral pneumonia.

Vitamin A: 400,000 IU/day taken with fat

Vitamin C: 1 gram/hour

Vitamin D3: 150,000 IU/day taken with fat for three to seven days if required Protects against excess cytokines

Garlic: One crushed clove/hour taken with fat

Iodine: 100 mg/day

Zinc 100 mg/day

Olive Leaf Extract: 500 mg/hour

Cats Claw: 500 mg/hour

Echinacea: 500 mg/hour

Lactoferrin of 100 mg/hour

Melatonin at bedtime 30 mg

DHEA in the morning 200 mg Protects against excess cytokines
These amounts may seem high but I can assure they are not normally harmful. When you body is fighting for its life it will burn anything it can use to fight in vast amounts. If you are in a life and death situation I would go heavy from minute one and not play around with lesser doses. Note you must have this material on hand BEFORE you may need it.
Natural Anti-Virals and Anti-Bacterials
Cytokine-Suppressing
A GOOD INNATE IMMUNE SYSTEM

Borage Oil

Curcumin

DHEA

Fish Oil

Flavonoids

Green Tea

Vitamin C

Vitamin D