ADD Protocol Continuation
Why French Kids Don't Have ADHD
"In the United States, at least 9 percent of school-aged children have been diagnosed with ADHD, and are taking pharmaceutical medications. In France, the percentage of kids diagnosed and medicated for ADHD is less than .5 percent [one half of one percent]. How has the epidemic of ADHD—firmly established in the U.S.—almost completely passed over children in France? Is ADHD a biological-neurological disorder? Surprisingly, the answer to this question depends on whether you live in France or in the U.S. In the United States, child psychiatrists consider ADHD to be a biological disorder with biological causes. The preferred treatment is also biological—psycho stimulant medications such as Ritalin and Adderall. French child psychiatrists, on the other hand, view ADHD as a medical condition that has psycho-social and situational causes. Instead of treating children's focusing and behavioral problems with drugs, French doctors prefer to look for the underlying issue that is causing the child distress—not in the child's brain but in the child's social context." Why French Kids Don't Have ADHD
Here it is folks. The French are not destroying their children with the pernicious deadly myth of ADHD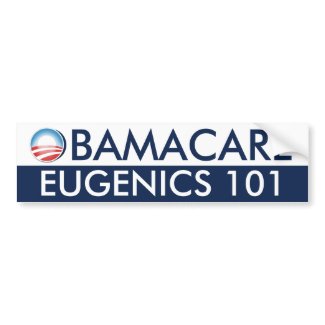 Eliminate Toxins, Assure Requirements, Add as Required
Many of the poisonous or potentially harmful items are given under the "Avoid to Protect against ADD" list. IMO strictly avoiding each of these toxic items is a start to any approach to ADD. There are many positive things we MUST

do to improve the physiological state of all our children some of these are given under the "Required to Protect against ADD" list. I would make sure all ADD children follow these two steps because even a single thing like soft drinks and their excito toxin aspartame

(See Aspartame Protocol)

or

sugar

can put the ADD label on your child. Like wise many children lack magnesium

(See Magnesium Protocol)

which may also pin the ADD label on them. After both these lists are completely implemented steps from the third list "Helpful for ADD" may be added as required. Most are either proven in ADD cases or logical steps proven to help our bodies and thus our brains.

Wheat is a Major Allergen. Please examine Wheat in Relation to YOUR problems

ADD often has a root in digestive problems. Wheat is a strong possibility as a factor for your sons ADD. IMO try eliminating wheat for at least three months. MANY have found this helps a lot.

DMG and ADD

"Many parents have reported that within a few days of starting DMG with their autistic child, the child's behavior improved noticeably, better eye contact was seen, frustration tolerance increased, the child's speech improved, or more interest in speaking was observed. DiMethylGlycine (DMG) & TriMethylGlycine (TMG)

"in 1965, two Russian investigators, M.G. Blumena and T.L. Belyakova, published a report showing considerable improvement, after using DMG, in the speech of 12 of a group of 15 mentally handicapped children who had not been able to use speech to communicate. DiMethylGlycine (DMG) & TriMethylGlycine (TMG)

It is clear to me that a LOT of seemingly "mental" problems in children often have a strong detoxification component.

IMO Vaccinate Little to None

IMO you should spend many hours examining the vaccination scam your child will thank you.  A Comprehensive look at vaccination

For a less structured look at the ADHD side of things see (ADHD Protection Protocol).

The Importance of the Gut- Brain Connection in MANY Diseases Especially Vaccine Related Disease


Avoid to Protect against ADD

"12.5 micrograms of mercury is enough to give a child ADD. 25 micrograms of mercury is contained in ONE "flu shot" which many of our children are receiving each and every year." Vaccines Cause Autism, ADD/ADHD & Brain Damage - Dr. Kenneth P. Stoller, MD
"This study provides the first direct evidence that low level mercury exposure is indeed a participating factor that can initiate this neurodegenerative process within the brain." Low Mercury Causes Neurodegeneration (Brain Damage)
Note it is certainly possible that this is also occurring in the heart and other nerve sites, your entire body.
Required to Protect against ADD
Vitamin D

Sunshine

Magnesium

Chromium

1000 mcg per day, sugar flushes chromium

Exercise

can help tremendously your child's mind

vitamin B Complex

daily

Vitamin D

level at least 60 ng/ml IMO
Helpful for ADD
Editorial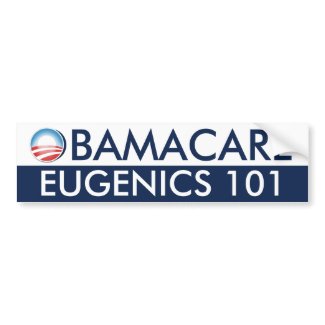 "12.5 micrograms of mercury is enough to give a child ADD. 25 micrograms of mercury is contained in ONE "flu shot" which many of our children are receiving each and every year." Vaccines Cause Autism, ADD/ADHD & Brain Damage - Dr. Kenneth P. Stoller, MD
Any "society" that forces speed and cocaine like drugs into small children under the pretext of "helping them" is in an important way sick. Please protect your children first by studying this duplicitous issue then by your firm resolve. Your nonconforming children are a threat to our political masters who desire to construct a society of unquestioning unhealthy conformists. IMO do NOT vaccinate!
More