Cancer Prevention Protocol Introduction and Overview
The cancer magic bullet is OXYGEN
Why You Are On This Page
I am convinced I have put together a Cancer Prevention Protocol and a Cancer Treatment Protocol that can remove almost ALL cancer as a threat in your life. This has been such a boon in my life I cannot help but to try and share it with the world. If you are not interested in cancer you can index a topic of interest on the left. All my life people have asked me for this. Now I can deliver.
This introduction will take you less than an hour to read; by then you may completely understand the cancer big picture.
Cancer Prevention Protocol Introduction
Welcome to healthy protocols
"Looking over the figures in this article, you can decide what the US medical system is really doing to people. You don't need the medical propaganda of mainstream media. You don't need the hype of doctors who appear on television to promote their work. You don't need government assurances. You don't need the ceaseless warbling of "non-profit" medical fundraising groups with their causes. You certainly don't need the flag-waving promotion of Obamacare—which will bring many more people into the very system that is wreaking all this destruction. And finally, note this. The medical powers-that-be and their Pharma brethren are fully aware of the public figures I'm citing. They know. And many doctors do, too. But they roll on." Foundation of medical reality explodes
Healthy protocols has a mission to help you learn how to provide most of your health care YOURSELF. This is not as difficult as it first appears. You must be willing to put some WORK into understanding the true basis of your health. Information, verified information, relevant information and a willingness to study can enable you to largely reject most of Big Medicine's unpleasantness and Big Pharma's toxic ineffective drugs as well as Big Government's interference in your life.
We have accepted all this unpleasantness, toxicity, interference and vast EXPENSE because we thought it was required for our good health. The simple truth is not only is all this mess USUALLY not required but it is MOSTLY counterproductive to our good health. Yes once in awhile we do need competent professional medical help; once in a rare while if we eat and live right.
The more we know about our health the better we can deal with medical professionals. A medical professional's ears perk up quickly when you know more than he/she does about an aspect of our health. MANY, not all, medical professionals know less about nutrition than you will know in less than a year or two. Nutrition and exercise are the KEYS to most of our health and "disease". You will find here at healthy protocols the knowledge of medical professionals who have spent a lifetime very concerned with nutrition. These medical professionals are light years ahead of Big Medicine where many are compelled to practice.
What follows is an overview of the somewhat lengthy Cancer Prevention Protocol. You can then proceed to the protocol itself. Please don't be daunted with the large number of quotes in the first sections of the protocol. You can read them at your leisure and do not need to read them on your first pass through the protocol. You will need to make many passes through the protocol; you can pick up some each pass. You do NEED to read them sometime in your study of healthy protocols. You will find many of them in other protocols as they often apply elsewhere. The cancer protocol is lengthy but MOST of the things you find you must do to avoid cancer also helps you avoid many other "diseases".
I have always liked to learn; learn almost anything but learning about my own health has got to be the most satisfying learning I have ever done in my 70 plus years. I hope that for you also. Good luck avoiding cancer and most other "diseases".
A brief word on cancer knowledge and your general health: I have presented rather voluminous protocols for cancer prevention and cancer treatment. My original intention was to make both MUCH briefer. But there are literally hundreds of things you can and should do to prevent cancer and to treat cancer. It turns out that EVERYTHING that prevents and treats cancer is SALUBRIOUS and will aid your health as it helps to avoid and treat CVD and every other disease you can think of. So your investment of time in understanding cancer is going to help every other aspect of your health. EVERYTHING is connected.
Cancer is Preventable
Vitamin D and Colorectal Cancer
<![if !vml]>
<![endif]>
<![if !vml]>Note get your vitamin D up to 60 ng/ml; not hard with good sunshine and vitamin D3 supplements, and you will reduce your Colon Cancer risk by over 75%. This graph roughly holds for vitamin D serum levels and MANY DISEASES.<![endif]>
"Most forms of cancer are almost entirely preventable. No more than 10% of cancer cases can be attributed to inherited genetic factors, while 90%-95% are caused by lifestyle and environmental factors.1 ... More than 90% of cancer deaths are due to metastasis.12 To reach the metastatic stage typically requires at least several mutations.13 The risk of cancer before age 40 is only about 2%, but by age 80 the risk increases to 50%." Exclusive Report from the American Association for Cancer Research Conference
Here is an explosive piece of news from the Cancer Researchers. Almost ALL Cancer risk is in YOUR HANDS. All the billions of dollars going into esoteric cancer "treatment" is NOT required to deal with 95% of the cancers YOU may get. You can obviate this 95% and IMO MOST of the other 5% as well. How do you do this; just by shaping up and living right as we used to say.
The longer most of us live the greater our risk of cancer becomes. You probably know why by now. YOU are not living to PREVENT cancer; live to PREVENT cancer and your risk of cancer rises not a smidgen.
As a concrete example of both preventing and treating a specific cancer please see the Colon Cancer Protocol.
"The truth is most ailments of modern-day society are preventable. Yes, most strokes, dementia, heart attack, diabetes, spine disorders, and even most cancers, are preventable… You are ultimately in control. So stop blaming your genes! Keep in mind that the majority of diseases—barring those of a congenital nature—are environmental in origin.... Yes, this even includes cancer! It was previously thought that if one developed cancer, he or she "had bad genes." Cancer was "genetic." Cancer is largely an environmental disease, period. As many as 90 to 95% of all types of cancers have their roots in the environment and lifestyle." Get Serious
Nutrition and exercise are the KEYS to most of our health and "disease", nowhere is this more true than with the mostly man-made environmental disease of Cancer. Eat well and exercise and you will have little risk of Cancer.
Prevent Cancer by EATING Well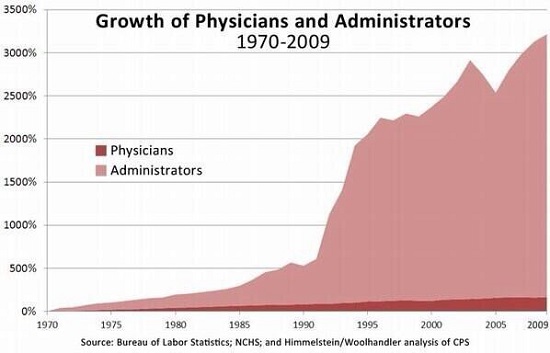 How in heavens sake is Big Medicine INC. going to cure anything with all this DEAD WEIGHT
FOOD the PREVENTION and CURE for Most CANCER
Once you digest and UNDERSTAND this protocol one thing should be starkly clear. Food not Genetics; Food not some virus; Food not Medical Testing, Food not Cancer Treatment; Food not Chemotherapy; Food not surgery; Food not radiation: Food not Medical Treatment; Food not Pharmaceutical Drugs; Food; Food; Food; is YOUR most important way to PREVENT and TREAT Cancer. Period!
Cultures who eat native unprocessed food do not get cancer. Cancer is mostly a man made environmental "disease" and we are making much Cancer in our Industrial Food Processing Factories. Can you eat SOME processed food? IMO yes but NOT MUCH. We eat 25% of our calories as Industrial Sugar; make it 1% and you have a MUCH better chance of avoiding cancer mostly by PREVENTING cancer. By the way we start Cancer Treatment by EATING WELL.
Doctor Mitchell Gaynor Integrative Oncologist on Epigenetics and Cancer. Watch this to see why this good man was murdered. Did BIG Cancer INC want it known that food can prevent cancer? NO!
REVEALED: Cancer industry profits 'locked in' by Nagalase molecule injected into humans via vaccines... spurs tumor growth... explains aggressive vaccine push Note Doctor Gaynor, Doctor Bradstreet and Doctor Gonzales were all murdered within a few weeks of each other. AFTER they discovered that Nagalase was being injected into the populace in "Vaccinations".
Processed Foods, Cancer Fuel? IMO YES
See anything to eat in this sea of paper, cardboard, enzyme less overcooked food stock and chemicals? NOT me!
Why? Can you say the Rockefeller takeover of our health care system in circa 1900 created a cancer creation machine? Yes you can.
So why would you ALLOW them to TREAT THEIR disease? Notice the spike up since FORCED "vaccination" and GMO "foods" became common
Big Pharma Death Clock Watch Chemo at Work
"We're not going to make major advances in the management of cancer until it becomes recognized as a metabolic disease." Doctor Thomas Seyfried Oncologist MD PhD, Note FOOD can and MUST be used to prevent and treat cancer
"Increasing awareness of the association between nutrition and malignant disease will one day bring sanity to the field of medicine. Diet is important not just for reducing risk of cancer but in helping people recover from it. The relationship between nutrition and cancer is an area of great concern to the integrative oncologist but unfortunately these kinds of doctors are a rare species." Nutrition, Malignant Disease & Cancer Note one reason they are rare is that they are being MURDERED.
"64 out of 79 oncologists confidentially polled stated they would not take chemo or radiation if they contracted most types of cancer."
How to Understand Cancer and Other "Medical Mysteries"
"The more expert—or at least the more educated—a person is, the less likely that person is to see a solution when it is not within the framework in which he or she was taught to think. When a possibility comes up that is ruled out by the accepted framework, an expert—or well-educated individual—is often less likely to see it than an amateur without the confining framework. For example, one naturally prefers to consult a trained doctor than an untrained person about matters of health. But if a new cure happens to be developed that is at variance with accepted concepts, the medical profession is often the last to accept it. This problem has always existed in all professions, but it tends to be accentuated under modern conditions." Herman Kahn, Nuclear War Strategist, Note you MUST burst through your ingrained propaganda and start to see the Political and Medical Facts and operate on them.
"Virtually NO ONE should be having heart attacks today." Life Extension, Note one half of us die needlessly from CVD WHY?
"Cancer is not a natural disease for man and is preventable." Brian Peskin PhD
, Note why are 1/4 of us dying of cancer?
"As a retired physician, I can honestly say that unless you are in a serious accident, Your best chance of living to a ripe old age is to avoid doctors and hospitals and learn nutrition, herbal medicine and other forms of natural medicine [i.e. PREVENTION]. Almost all drugs are toxic and are designed only to treat symptoms and not to cure anyone. Most surgery is unnecessary. In short, our mainstream medical system is hopelessly inept and/or corrupt. the treatment of cancer and degenerative disease is a national scandal. The sooner you learn this, the better off you will be." Doctor Allan Greenberg on 12/24/2002
You will never see, in the case of Cancer, a very complex money making Industry, if you are looking at a universe that does not include very complex money making Industries.
Please note the impossibility of using conventional therapy for metastatic cancer
Alive & Well: One Doctor's Experience with Nutrition in the Treatment of Cancer Patients
Cancer Prevention Protocol Overview
Nutrition and exercise are the KEYS to most of our health and "disease", nowhere is this more true than with the mostly man-made disease of Cancer. Eat well and exercise and you will have little risk of Cancer.
"We're not going to make major advances in the management of cancer until it becomes recognized as a metabolic disease." Doctor Thomas Seyfried Oncologist MD PhD, Note FOOD can and must be used to prevent and treat cancer
Our Cancer Problem
"The brilliant cancer causation insight by Doctor Otto Warburg should have freed humankind from the scourge and FEAR of cancer forever. It has taken a MONUMENTAL effort by the Rockefeller clan et al to keep cancer killing us." Lou , Note this great SYSTEMIC LIE is coming to an END. You will see it in your lifetime IF you do not die of cancer first. LOL
"One has to remember that cancer is not just one disease. Not only that, but even a single type cancer is often not just one disease. As I have written extensively about before, cancer is incredibly complex. Because of that complexity, it's incredibly unlikely that any one drug will be any sort of "magic bullet" to cure cancer." Cancer Researcher Note wrong my friend there is a cancer magic bullet The cancer magic bullet is OXYGEN
The above quote is by a cancer researcher who is well versed in modern cancer theory. This is the myth we have been sold all my life. This "incredible complexity" shrouds cancer in a veil that has confounded the layman as well as the cancer professional.
But what if most, if not all, cancer had a prime cause? What if one simple thing usually caused cancer? This is a thought that troubled me my entire life as I struggled to understand cancer. Then one day I found a few extremely simple well hidden words so powerful they knocked the breath out of me, literally.
"Just by decreasing a cell's oxygen content by about one-third, cancer is automatically induced. Nothing more is required for cancer to develop." Doctor Otto Warburg 1924
The cancer magic bullet is OXYGEN.
And guess what OXYGEN is not a "drug"
This brilliant insight by Doctor Warburg should have freed humankind from the scourge and FEAR of cancer forever. It has taken a MONUMENTAL effort by the Rockefeller clan et al to keep cancer killing us.
Now these words by Doctor Warburg are as true today as they were in 1924 and one could easily replicate Doctor Warburg's experiments to demonstrate it. Try it with a kidney cell; try it with a liver cell; try it with any cell in the human body. Doctor Warburg found it with EVERY cell he tried it on; decrease the oxygen the healthy cell turns into a CANCER cell. NOTHING else is required.
"The great advantage of knowing the prime cause of a disease is that it can then be attacked logically and over a broad front. This is particularly important in the case of cancer, with its numerous secondary and remote causes, and because it is often stated that in man alone there are over one hundred well-known and quite different kinds of cancer, usually with the implication that therefore we will have to find one or several hundred bases for prevention and treatment, and usually without any realization that this need not necessarily be the case now that we know that all cancers studied have a characteristic metabolism in common, a prime cause." Doctor Otto Warburg , Note what Doctor Warburg says applies to ALL DISEASE!
If we understand the prime cause of ANY cancer or even MOST cancers why has not cancer become a trivial health problem?
"Nobody today can say that one does not know what the prime cause of cancer is. On the contrary, there is no disease whose prime cause is better known, so that today ignorance is no longer an excuse for avoiding measures for prevention. That the prevention of cancer will come there is no doubt. But how long cancer prevention will be avoided depends on how long the prophets of agnosticism will succeed in inhibiting the application of scientific knowledge in the cancer field. In the meantime, millions of men and women must die of cancer unnecessarily." Doctor Otto Warburg 1966
It sure looks to me like someone way up the food chain is throwing a shroud over BASIC cancer theory.
The great complexity of cancer happens AFTER the cell has had its oxygen decreased enough to enter into the cancerous or precancerous state. After this all hell breaks lose as the poor cell tries to survive by abandoning all its cellular functions and concentrates on one thing and one thing only REPLICATION.
It is relatively very easy to COMPLETELY avoid at least MOST, perhaps all, cancer by simply making sure each of your 100 trillion human cells is fully oxygenated most of the time.
Cancer is a TWO phase Process
"Cancer does not cause a person to be sick; it is the sickness of the person that causes the cancer." Andreas Moritz
"Each one of us produces cancer cells every day of our lives." Doctor Douglas Brodie MD
"Cancer is not a natural disease for man and is preventable." Brian Peskin PhD
"We're not going to make major advances in the management of cancer until it becomes recognized as a metabolic disease." Doctor Thomas Seyfried Oncologist MD PhD, Note FOOD can and must be used to prevent and treat cancer
Phase 1: A normal healthy cell is put into a cancerous or pre-cancerous state, usually by a lack of oxygen usually due to nutritional reasons.
Phase 2: Your immune systems eliminates the cancerous/precancerous cell OR the cancer proceeds.
To prevent cancer we must maximize our efforts in both phases.
How do YOU Protect YOUR Children, Your Family and Yourself from Cancer and Many Other Diseases?
IMO a good start is NO VACCINATION "Vaccination" is a deadly fraud. It has "protected" very few and has injected into "vaccination" victims MANY diseases to include Cancer, Alzheimer's, Autism the ASD diseases, the diseases of "vaccination" and the diseases of Weaponized Mycoplasma.
"In group 3 which consisted of raw food and high vitamin C a very satisfying 35-times decrease in cancerous lesions was achieved. The incidence of severe cancerous lesions in these experiments was caused to vary over a 70-fold range by nutritional measures alone." Doctor A.B. Robinson PhD, Linus Pauling Institute, Note WHAT you eat can decrease your risk of each of your cells becoming cancerous by at LEAST 70 times.
Why Animals don't get Heart Disease and Humans do
"Cardiovascular Disease is essentially unknown in animals producing their own vitamin C at a daily rate of several grams." Doctor Matthias Rath
MD
"The chief, if not the sole, cause of the monstrous increase in cancer has been vaccination" Doctor Robert Bell, Vice President International Society for Cancer Research at the British Cancer Hospital
.
"According to John Gofman, MD, PhD, there is strong evidence that HALF of all cancer deaths, and 60 percent of the death rate from ischemic heart disease are induced by ionizing radiation treatments."
97% of Terminal Cancer Patients Previously Had a Root Canal
"More people have died in the last 30 years from cancer connected with fluoridation than all the military deaths in the entire history of the United States." Dean Burk, PhD National Cancer Institute--Fluoridation: A Burning Controversy
"All normal cells have an absolute requirement for oxygen but cancer cells can live without oxygen." Doctor Otto Warburg 1924, Note it is not difficult to assure good oxygen delivery to your cells
"Cancerous tissues are acidic whereas healthy tissues are alkaline." Doctor Otto Warburg 1924, Note you can buy some inexpensive pH strips and EASILY ASSURE your body is alkaline! If it is not some lemons and Baking Soda will quickly achieve alkalinity
"The overall contribution of curative and adjuvant cytotoxic [Cancer] chemotherapy to 5-year survival in adults was estimated to be 2.3% in Australia and 2.1% in the USA." Baking Soda works FAR better than chemo to Treat Cancer
Sugar is Horribly PRO-Cancer
I try to eat all 5 every day.
Starve Cancer by Eating Anti-Cancer Food
There are Ten Main Problems in Cancer Prevention
"Nobel prize winner Doctor Otto Warburg demonstrated over 50 years ago the basic difference between normal cells and cancer cells. Both derive energy from glucose, but the normal cell requires oxygen to combine with the glucose, while cancer cells break down glucose without oxygen, yielding only 1/15 the energy per glucose molecule that a normal cell produces. This is why cancer cells have such a huge appetite for sugar, and also why people who consume excessive quantities of sugar tend to get cancer more often."
Please visit this protocol to see how important SUGAR is for cancer prevention and treatment
1) Prevent cancer by refusing Root Canals
2) Prevent cancer and heart disease by refusing ALL radiation.
3) Prevent cancer and protect your immune system by refusing ALL vaccination
4) Prevent cancer and protect your body by refusing ALL Fluoride
5) Prevent Cancer by assuring a continuous sufficient supply of oxygen to all 100 trillion of your human cells. This is easy if you eat well and are aware of oxygenating your cells.
6) Prevent Cancer by assuring a slightly basic body pH. This is trivial if you eat well and are aware of the importance of your pH.
7) Prevent Cancer by Avoiding SUGAR in ALL its many forms especially FRUCTOSE, This is not so easy but let the thought of a horrible prolonged wasting away death give you a little incentive to turn off or at least control your sweet tooth.
8) Prevent Cancer by Avoiding Processed Vegetable Oil and all Processed Food and Fast Food made with them. As a bonus you will be helping to prevent CVD also.
9) Deal with precancerous and cancerous cells by making sure you get some Vitamin B17 foods each day. Once you understand the importance of vitamin B17 this will become an ingrained habit.
10) Deal with precancerous and cancerous cells by assuring your other anti-cancer mechanisms are fully functional. This requires knowing your body's anti-cancer mechanisms.
How Body pH is Critical to Properly Oxygenating your Body Tissue
"Cancerous tissues are acidic whereas healthy tissues are alkaline." Doctor Otto Warburg 1924, Note you can buy some inexpensive pH strips and EASILY ASSURE your body is alkaline! If it is not some lemons, Baking Soda and other alkaline FOODS will quickly achieve alkalinity
Your Chief Anti-Cancer Mechanisms
Simple Anti-Cancer Steps
In brief if you avoid dangerous procedures such as root canals, radiation, vaccination and fluoride and if you learn enough physiology to assure you deliver enough oxygen to all your cells; if you eat mostly raw natural food and not the FDA approved garbage found in 90% of the cans, boxes and bags; if you learn your body's anti-cancer mechanisms; if you learn the foods, Vitamins, herbs and supplements that are proven anti-cancer you need NEVER fear cancer.
So completely avoiding cancer does not sound so complex. Does it? Treating cancer is another problem of at least an order of magnitude more difficultly but not that difficult if we start by examining the CAUSE of cancer Doctor Warburg painstakingly gave us.
Modern cancer "research" has given us 2.4 million scientific papers on cancer but NO meaningful CURES. Oh please!
Who gets Cancer?
"Tribes in the Karakonims of Pakistan, [the Hunzas], the aboriginal Eskimaux, tribes of South Africa and South America living on native foods, the North American Indian in his native state, the Australian aborigines and other native or so-called primitive peoples, rely upon a diet containing as much as 250 to 3,000 mg of nitriloside in a daily ration. Civilized, westernized man, on the other hand, relies on a diet that probably provides on average less than 2 mg nitriloside a day." Doctor Ernst T. Krebs, Note nitrilosides are vitamin B17 bearing foods
"I was astonished to find no cases of cancer. I saw NONE among the natives 200 miles from the coast. This absence of cancer seems to be due to the difference in the nutrition of the natives as compared to the Europeans." Doctor Albert Schweitzer 1913, Note Schweitzer later said "It is the sugar."
"We know something about the prophylactic dose of Vitamin B17. For example, we know the Hunza's represent a population that has been cancer free for over 900 years of its existence. This population has a natural diet, which supplies on the average between 50 to 75 milligrams of Vitamin B17 a day. Hunzaland is a land that has sometimes been described as the "place where apricot is king." The Hunzakuts eat the fresh apricots for the three months they are in season and the remainder of the year they eat dried apricots. They never eat a dried apricot without enclosing the seed between them. This supplies them with better than average of 50 to 75 milligrams of Vitamin B17 a day. "
"The NAZI occupation of Holland seemed to send cancer plummeting. After the war the cancer rates went up again. Those who lived through the occupation survived on corn and rye bread - white bread disappeared from the market. Sugar, tea and coffee were not available. There was no margarine and alcohol production slowed to a trickle. Meat and dairy products were rare treats." Doctor Wim Romijn, Note many of the "prosperous" items not available we know are anti-health if not pro-cancer. The Rye bread may be the kicker. Rye is rich in vitamin B17. This demonstrates that a primitive diet can be far healthier than a "prosperous" diet.
"Everyone, by middle or old age, is riddled with cancer and precancerous cells. We found cancer cells in autopsy studies of people who died of other causes, with no idea that they had cancer cells or precancerous cells. They did not have large tumors or symptoms of cancer. The really interesting question, is not so much why do we get cancer as why don't we get cancer." Doctor Thea Tisty, PhD
, Note if you do not get Vitamin B17 and you live long enough you probably will "get cancer"
"Medical radiation is a necessary co-factor in about 75 percent of recent cases of breast cancer in the United States." Doctor John William Gofman PhD
, Note does this help explain why the RATE of breast cancer creeps ever higher as we "test" more and more?
"According to John Gofman, MD, PhD, there is strong evidence that HALF of all cancer deaths, and 60 percent of the death rate from ischemic heart disease are induced by ionizing radiation treatments."
"Epidemiological studies around the world show vaccines to be the cause of 79% of insulin type I diabetes in children under 10. The increased risk ranged from 9% with the diphtheria vaccine to 50% with the Hepatitis B vaccine. CDC data confirms these findings. The incidence of many other chronic immunological diseases, including asthma, allergies, and immune mediated cancers, has risen rapidly and may also be linked to immunization.56 " Bart Classen, MD, PhD, developer of vaccine technologies, British Medical Journal 1999
"SV-40 is the genetic glue which permits different DNAs to recombine to produce mutations and anomalies, and which allows toxic substances to penetrate cells more readily. Human blood specimens preserved frozen for 25 years have been found contaminated with this virus. More importantly, wherever SV-40 goes, so goes HIV and other green monkey viruses. The question is, how did these viruses find their way into humans so quickly and uniformly? Dr. Snead found the answer in 1987, and the Baylor study did so in 1999. According to sources cited by Dr. Snead, cells from the African green monkey have been used since 1953 as a growth medium for the polio vaccine." Cancer, Aids, and Vaccinations, Note the proven cancer causing SV-40 virus is now in 100 million people and climbing thanks to our wonderful "Polio Vaccine"
"To overcome a cancerous state one needs to reestablish the alkaline design of the body and better manage the acidic loads from lifestyle, diet and metabolism. I have suggested for years a healthy body cannot get sick in an alkaline state. All sickness and disease is caused by over-acidic lifestyle and dietary choices. You do not get a cancerous condition you do a cancerous condition. A cancerous condition is the expression of poor lifestyle and dietary choices." Doctor Robert Young MD
"Nutritionist and scientists alike studied the various tribes. Sir Robert McCarrison in the 1920s and John Dark MD twenty years later failed to find a single case of cancer amongst the Hunzas, the tribes of West Pakistan. V Steffanson found the same with the Eskimos and wrote "Cancer: Disease of Civilisation" as a result. Dr M Navarro of Santo Thomas, University of Manilla, noticed the same with the Philippine population who ate cassava, wild rice, wild beans, berries and fruits of all kinds. Dr Albert Schweitzer noted the same in Gabon. ´This absence of cancer seemed to be due to the difference of nutrition in the natives compared to the Europeans. Their diet was centred around sorghum, cassava, millet and maize." Vitamin´ B-17: Separating Myth From Reality, Note lots of good info and questions on vitamin B17; some dosing and cautions info. IMO we are NEVER going to get 100 million dollar stage III clinical trials from HHS or big pharma. All the EVIDENCE we have says vitamin B17 is a VITAMIN YOU NEED
When Europeans first encountered the Inuit peoples of North America and Greenland they noticed no apparent cancer among them. Doctor George B. Leavitt a physician who worked with the Inuit searched for cancer among them from 1885 to 1907. His office saw 100,000s of Inuit over this period. They did not find a single case of cancer among the Inuit who lived completely apart from modern ways. Many other hunter gather societies were also known to be entirely free of cancer. The medical literature of the 19th and early 20th century's swarms with references to this commonly observed epidemiological FACT. Why has this widely observed fact that MANY primitive peoples were entirely cancer free been conveniently forgotten?
Dead Doctors and Cancer
Folks we are being had; cancer is as avoidable as understanding why these primitive cultures NEVER GOT CANCER. IMO modern cancer is just another population control method. This in no way condemns the 100,000s of thousands of caring honest people working in the cancer field. The problem is right up at the Rockefeller/HHS top. Still it would not hurt for some oncologists to speak up. I am sure many have; some are even still alive; not Doctor Mitchell Gaynor Integrative Oncologist and Doctor Nicholas Gonzales Integrative Oncologist these brave souls brought us the truth about Cancer Treatment that works and paid with their lives. Please get to KNOW their work bought for you at so high a price.
As we see above Root Canals, Radiation, Vaccination, Fluoride, Sugar, Processed Vegetable Oils and the almost total lack of Vitamin B17 in today's diet in the USA are BIG cancer factors
As you will have noted if you read the research paragraphs above there are literally hundreds of things you can do to improve the odds of NEVER HAVING CANCER PROBLEMS. It may at first seem overwhelming to imagine including all these salubrious habits, foods and supplements in your life. Just take it one simple step at a time. Start anywhere you wish, say diet; you intuitively know a bad diet is bad for your health but as you read the research and view a bad diet's ties to hundreds of KNOWN health problems your resolve to improve your diet will be strengthened. A good diet will tie in hundreds of steps which logically follow your strengthening decision to eat for both you and your body.
Since our chance of dying from cancer is great the web of actions required to avoid it is also great. The good part is in avoiding cancer you will also be avoiding MANY other potential health problems in large part; when you address these problems individually you will find much of the work you must do to avoid these problems has already been done as part of your avoiding cancer.
G. Edward Griffin - A World Without Cancer - The Story Of Vitamin B17
For an Overview of cancer prevention see Cancer Treatment Essentials With cancer prevention and treatment are extremely similar. The cancer treatment essentials will provide you with an overview of most of the cancer prevention actions.
Please continue for the (Cancer Prevention Protocol)