CDC Protocol
Trust the CDC? Yeah Right.
Profit Over People: When Those We Trust To Protect Our Health … Can No Longer Be Trusted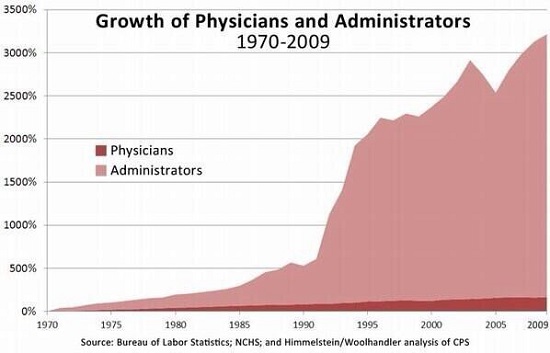 How in heavens sake is Big Medicine INC. going to cure anything with all this DEAD WEIGHT
"Rarely does a whistleblower emerge from the federal health agencies. Government and corporate entities that are notoriously hierarchical, such as the CDC, FDA, and Health and Human Services, ruthlessly prevent dissention from their ranks. In the Obama era, when whistleblowers are persecuted more than ever before, it is an act of great courage for a person to come forth and reveal government malfeasance, corruption, and criminal behavior. Therefore, it was a shocking surprise last year when a senior epidemiologist at the CDC, Dr. William Thompson, acted upon his moral conscience and released thousands of pages of CDC documents with research data to Congress that unveil the agencies long history of fraudulent studies and medical cover-ups that hid the serious failures and health risks of vaccines." What if the Vaccine Paradigm itself is Deliberately Flawed?
"A current Centers for Disease Control (CDC) senior scientist has made an unprecedented admission: he and his colleagues–he says– committed scientific misconduct to cover up a meaningful link between vaccines and autism in black boys. Just as startling, the CDC scientist, Dr. William Thompson, says the study co-authors "scheduled a meeting to destroy documents related to the study. The remaining four co-authors all met and brought a big garbage can into the meeting room, and reviewed and went through all the hardcopy documents that we had thought we should discard, and put them into a huge garbage can." CDC Scientist: 'We scheduled meeting to destroy vaccine-autism study documents'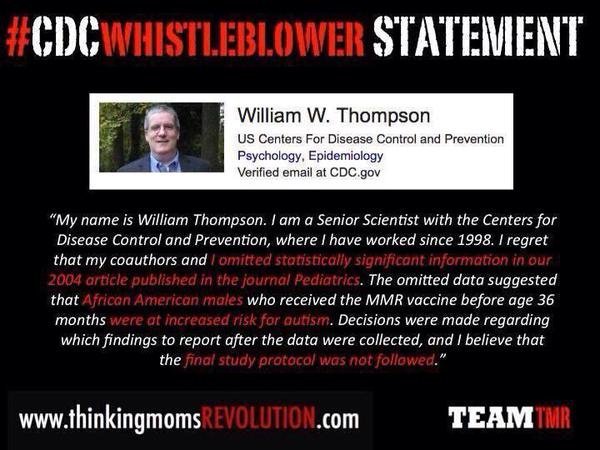 Year 2010 Hospital Results brought to you by the CDC et al
"Major epidemics and outbreaks are ALWAYS linked to major sociopolitical upheaval. Today our cancer and AIDS pandemics, our explosive diabetes and heart disease rates, obesity and even Avian Flu frights are all man made, politically contrived and financially sustained. These are social political impositions NOT nature's curses." Doctor Leonard Horowitz  
"The National Institute of Allergies and Infectious Diseases. This agency is part of the National Institute of Health (NIH), which is as CORRUPT and TREASONOUS as the Center for Disease Control (CDC) in DECEIVING the American public into believing that they are interested in resolving disease conditions and improving the health of Americans when, in reality, they are working in the interest of the Rockefeller Eugenics agenda which is ultimately geared towards population reduction through disease attrition. These agencies are monitoring, managing, and over-sighting the poisoning of America via vaccinations, chemtrails, pharmaceutical contamination, as well as water and food contamination. All the while, of course, disseminating a continuous stream of LIES and PROPAGANDA about their benign interest in "helping" Americans overcome the latest bioweapons laboratory-created health "crisis" (Swine Flu, Bird Flu, SARS, AIDS, etc., etc.). Trust them as far as you can throw them." Ken Adachi
<![if !vml]>
<![endif]>
Click here to see the full PDF showing the deep state conspiracy at the CDC, involving Emory University, Merck, GlaskoSmithKline, medical journals and more.
That fraud committed by the CDC, and revealed by Dr. Thompson, happened on Julie Gerberding's watch!
"Vaccination, Not a Virus, is Responsible for the Spanish Flu Epidemic of 1918." Doctor Robert O. Young PhD
"Medicine, as we know it, is dying. It's entering a terminal phase. The disease is caused by conflict of interest, tainted research, greed for big bucks, pretentious doctors and scientists, lying, cheating, invasion by the morally bankrupt marketing automatons of the drug industry, derelict politicians and federal and state regulators - all seasoned with huge doses of self-importance and foul odor." Nick Regush
"Artificial food colors are now set to be removed from hundreds of products in the UK because the results of a study showing them to do as much damage to children's brains as lead in gasoline, resulting in a significant reduction in IQ." The Independent UK April 5 2008 ActionOnAdditives.com
"Nobody today can say that one does not know what the prime cause of cancer is. On the contrary, there is no disease whose prime cause is better known, so that today ignorance is no longer an excuse for avoiding measures for prevention. That the prevention of cancer will come there is no doubt. But how long cancer prevention will be avoided depends on how long the prophets of agnosticism will succeed in inhibiting the application of scientific knowledge in the cancer field. In the meantime, millions of men and women must die of cancer unnecessarily." Otto Warburg 1966
"I was completely shocked, amazed and dismayed when I first added up all the statistics on medical death and saw how much allopathic medicine has betrayed us." Carolyn Dean, MD
"My discovery of the Ice Age - vitamin deficiency - cardiovascular disease connection will eventually lead to the eradication of heart attacks, strokes and related cardiovascular diseases." Doctor Matthias Rath, Note discovery made in late 1980s
,
What Doctor Rath is saying is that Vitamin C deficiency alone is THE factor in CVD; almost ALL of us are flirting with sub-clinical scurvy. Please get your vitamin C up to at least 3 grams/day. Remember vitamin C is a COMPLEX; ascorbic acid alone will NOT cut it.
"The enormous societal costs and impacts on human suffering by not dealing proactively with this issue require substantive public health policy actions; and actions of governmental agencies charged with the protection of public health to act on the basis of the evidence at hand." These words by the BioInitiative Working Group are being applied to the Electromagnetic Field risk KNOWN to exist in society but they apply to DOZENS of other issues
"Mammography simply joins the long list of therapies and procedures where desire for profits and lowering of world population levels have superseded the welfare of our citizens." Doctor James Howenstine, MD
"The common tactic to discourage the use of a vitamin, mineral or other salubrious substance is to exaggerate any possible dangerous side effect and then to throw in a study or two showing that it doesn't work. In China with its pervasive selenium soil deficits many studies have verified that 800 mcg/day of selenium is salubrious. The US Food and Nutrition Board recently lowered the US RDA for selenium from an ineffective 70 mcg/day for men to 55 mcg/day. The FDA is currently wasting untold dollars in a massive study of 32,500 men to prove selenium does not help prevent prostate cancer. Yes they will use 55 mcg/day. When the results are trumpeted all across the USA the dose will not be mentioned. Selenium research has already proven such a low dose of selenium is largely ineffective. Even worse MANY decent unsuspecting men (and Women) will die simply because they did not receive enough selenium." Doctor David Williams
"Among the more than 20,000 patients who have come to my clinic, only four or five of them truly needed cholesterol-lowering drugs." Doctor Mercola
"Sudden Cardiac Death (SCD), which researchers believe is heavily associated with aspartame consumption, is a leading cause of death which, according to the CDC, killed 460,000 Americans in 1999 and the numbers keep rising." Doctor Rima E. Laibow
""The medical authorities keep lying. Vaccination has been a disaster on the immune system. It actually causes a lot of illnesses. We are actually changing our genetic code through vaccination...100 years from now we will know that the biggest crime against humanity was vaccines." Guylaine Lanctot, M.D
"Epidemiological studies around the world show vaccines to be the cause of 79% of insulin type I diabetes in children under 10. The increase risk ranged from 9% with the diphtheria vaccine to 50% with the Hepatitis B vaccine. CDC data confirms these findings. The incidence of many other chronic immunological diseases, including asthma, allergies, and immune mediated cancers, has risen rapidly and may also be linked to immunisation.56 "   Bart Classen, MD, PhD, developer of vaccine technologies, British Medical Journal 1999
"Among school-aged children, [measles] outbreaks have occurred in schools with vaccination levels of greater than 98 percent.24 [They] have occurred in all parts of the country, including areas that had not reported measles for years."25 The CDC even reported a measles outbreak in a documented 100% vaccinated population.26 A study examining this phenomenon concluded, "The apparent paradox is that as measles immunization rates rise to high levels in a population, measles becomes a disease of immunized persons."27"   CDC
"Infants fed soy infant formula are ingesting the equivalent of 2 to 5 birth control pills daily. This is certainly one of the factors in premature sexual puberty in many of our young girls. Soy is one of the factors in premature sexual puberty we can control the most. " Doctor Kayla Daniel Soy Specialist
"As I have written about previously, the entire U.S. health care industry has become a giant money making scam. That is not going to change any time soon, so you better learn how to take care of yourself." The Great Cancer Fraud
"The paper opens by citing over 165 studies that have found Thimerosal to be harmful, including 16 studies that had reported outcomes in human infants and children of death, acrodynia, poisoning, allergic reaction, malformations, auto-immune reaction, Well's syndrome, developmental delay and neurodevelopmental disorders including tics, speech delay, language delay, ADHD and autism. These findings by multiple independent research groups over the past 75+ years have consistently found thimerosal to be harmful. "Substantial scientific evidence exists and has existed for many years that the vaccine ingredient thimerosal is a developmental neurotoxin" says George Lucier, former Associate Director of the National Toxicology Program." CDC's Vaccine Safety Research is Exposed as Flawed and Falsified in Peer-Reviewed Scientific Journal
We are the CDC you can Trust us
The CDC's Flu Page http://www.cdc.gov/flu/keyfacts.htm says, "Every year on average about 36,000 people die from the flu". The CDC's detailed report of death Causes for 2005 http://www.cdc.gov/nchs/data/hestat/preliminarydeaths05_tables.pdf#2 lists.
Table 2. Deaths, death rates, and age-adjusted death rates for 113 selected causes,
Influenza and pneumonia (J10–J18) 62,804
   Influenza (J10–J11) 1,806
   Pneumonia (J12–J18) 60,998
In 2005, 1,806 people died from influenza, not 36,000. And in 2004, there were just 1,100 flu deaths. This is clearly a mis-reporting of important facts by the CDC. Why is this clear error not corrected? What is going on? Does the CDC want to scare us into getting a toxic, dangerous and ineffective flu shot (See Flu Shot Protocol)?
16 Nov 2911
"The CDC's National Center for Health Statistics (NCHS) figures shows that in 2001, there were only 257 deaths directly attributable to flu, and in only eighteen cases was the flu virus positively identified. Between 1979 and 2002, NCHS data show an average of 1,348 actual flu deaths per year—a mere 5.7% of the "new and improved" estimate. The article, published in the British Medical Journal, concludes that "If flu is in fact not a major cause of death, [the government's] public relations approach is surely exaggerated. Moreover, by arbitrarily linking flu with pneumonia and other lung diseases, current data are statistically biased. Until corrected and until unbiased statistics are developed, the chances for sound discussion and public health policy are limited."
Folks the seasonal flu is promoted by CDC et al as a deadly disease. The "Seasonal Flu Shot" is promoted as the remedy for this life threatening health problem. We now KNOW these are both LIES. Why are they lying to us about this important matter? It is VERY important we know.
The harder you look at the CDC the less you can trust them. I trust them to be dishonest. Please note most of the people (over 99% IMO) working at CDC are hard working, well educated, honest people who care about the citizens of the USA. What happens to honest CDC employees The CDC produces some excellent scientific work. Too bad this good work is often misused or covered up by the Political Heads of the CDC.
The CDC being part of the Politico-Medical-Corporate (See Politico-Medical-Corporate Protocol) apparatus is not IMO to be trusted. If you choose to trust them please also verify what they are saying.
How This 15-Year-Old High School Freshman Invented a 3-Cent Cancer Life-Saving
Tool
List of doctors and scientists that strangely loose their life to serve some monsters interest
More