The Deadly two, the Protective Four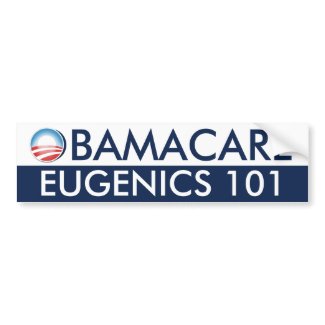 "If God didn't make it; don't eat it." Doctor Robert Rowen MD
What Dr. Eger discovered is that a medical problem called a "disease" may actually be nothing more than a "condition" brought on by lousy metabolism secondary to a bad diet. You might not know what organ will be most vulnerable to improper nutrition. For Kristen, it was her eyes. For you, it might be your heart or circulation. For another, it might be a weakened immune system leading to cancer. How many medical "conditions" (diseases) might be nothing more that subnormal nutrition? In fact, I would wager that another more prevalent eye "disease" — glaucoma — is directly related to diet, and could be helped the same way. The first place to start with any problem, or for pure prevention, is diet." Doctor Robert Rowen MD
"In his book, The Biology of Belief, Doctor Lipton explains the foundation of epigenetics, and how the true secret to life does not lie within your DNA, but rather within the mechanisms of the cell membrane. In this way – which is contrary to conventional medical science – it is actually the cell's membrane -- operating in response to environmental signals picked up by the membrane's receptors -- that control the "reading" of the genes inside. This is very relevant to the world that we are in because we have to take back a belief that we have power over our lives. Because our current perception is that we are victims, and since perceptions control life, if you believe you are a victim, you become a victim. When we change our perceptions, we can become masters. So we are moving out of "victimhood" into mastery."
"Aspirin depletes the body of vitamin C. Aspirin is known as one of the most powerful drugs at depleting vitamin C in normally healthy individuals." [Journal Clinical Pharmacology 1973; 13: 480]
, Note this is so because both ESSENTIAL Vitamin C and degenerative aspirin compete for the transport that moves both.
The simple primal act of getting LOTS of the high noon sun on your bare "unprotected" skin in large amounts just may be the most important single thing you can do for your health. High body levels of vitamin D alone may cut your cancer risk by 75%. If the sun casts a shadow longer than you are tall you cannot make adequate vitamin D from the sun. You MUST take vitamin D3 at the daily rate of about 1000 IU/20 pounds of body weight.
Your odds of Death from Cancer are one in four;
your odds of Death from Cardiovascular Disease are two in four.
Vitamin C, Vitamin D, Vitamin E and the Omega Essential Fatty Acids ( See Omega Essential Fatty Acids Protocol) will go a long way to protect you from these threats and other threats to your life. Of course there are many other things you must do to clean up your life but if you CONSTANTLY remember the protective four and assure you get them in sufficient quantity you will be taking a large step toward robust good health IMO.
I must thank my sister Kate for this protocol due to her question "Just give me a few things I can do to be healthy." Thanks Kate its a great question with great answer that I did not understand at the time.