Vaccine Efficiency or How the CDC has Deceived 99+% of US
Trust the CDC? Yeah Right.
To See all the Diseases you are Opening Yourself up to by "Vaccinating" Please Go Here
To See The Main "Vaccination" Disease Mechanism
Please Go Here

So what conquered "disease" and WHEN was "disease" conquered? Note the Diphtheria, Pertussis and tetanus "vaccines" have been shown to be worse than worthless and had nothing positive to do with their disease etiologies. "An Africa study done in 2000, covering a six-year period and examining the health of 15,000 children, showed that the death rate from diphtheria, tetanus and whooping cough was twice as high in vaccinated children compared to unvaccinated children." More Vaccines or Better Nutrition Prevents Disease? Note if this study were held in the US the results may be the same. No worries "vaccination" is not tested in the good ole USA.
Immunity infectious disease and "vaccination" by Doctor Ray Obomsawin PhD Note this is a SEMINAL video that explains with graphics in terms very easy to apprehend, just what a Deadly FRAUD "vaccination" is. Watch this first to get the big picture.
How the NIH Measures the Protection given by Vaccines
"Although the immune system is redundant, almost all current vaccines work through antibodies in serum or on mucosa that block infection or bacteremia/viremia and thus provide a correlate of protection. The functional characteristics of antibodies, as well as quantity, are important. Antibody may be highly correlated with protection or synergistic with other functions. Immune memory is a critical correlate: effector memory for short-incubation diseases and central memory for long-incubation diseases. Cellular immunity acts to kill or suppress intracellular pathogens and may also synergize with antibody. For some vaccines, we have no true correlates, but only useful surrogates, for an unknown protective response." NIH: Correlates of Protection Induced by Vaccination
"However, as will be repeatedly emphasized in this article, the immune system has evolved to be redundant, and vaccines, like prior natural infection, may protect through multiple mechanisms. (iv) Memory induced by vaccination may be crucial to protection, particularly in long-incubation diseases, such as hepatitis B (86, 185). Although loss of antibody after vaccination may render vaccines again susceptible to some infections (90), central memory established by vaccination is sufficient under certain circumstances to confer protection (20). (v)" NIH: Correlates of Protection Induced by Vaccination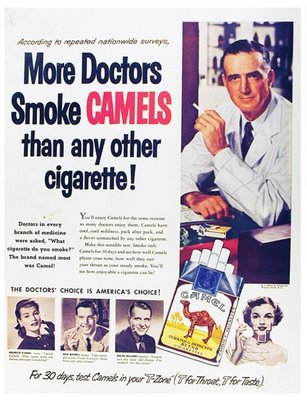 More Pediatricians Recommend Vaccines than any other Drug
"Correlates may vary according to individual characteristics, such as age, gender, and major histocompatibility complex (MHC) group (see the discussion of influenza below). (vi) It is important to define protection against what. Correlates may differ quantitatively and qualitatively, depending on whether the objective is to prevent systemic infection, mucosal infection, disease, or severe disease." NIH: Correlates of Protection Induced by Vaccination
"Rates of seroconversion, defined as the percentage of subjects with either a pre-vaccination HI titer < 1:10 and a post-vaccination HI titer > 1:40 or a pre-vaccination HI titer > 1:10 and a minimum four-fold rise in post-vaccination HI antibody titer." The FDA does not require vaccine antibodies to be proven effective (antibody-antigen affinity)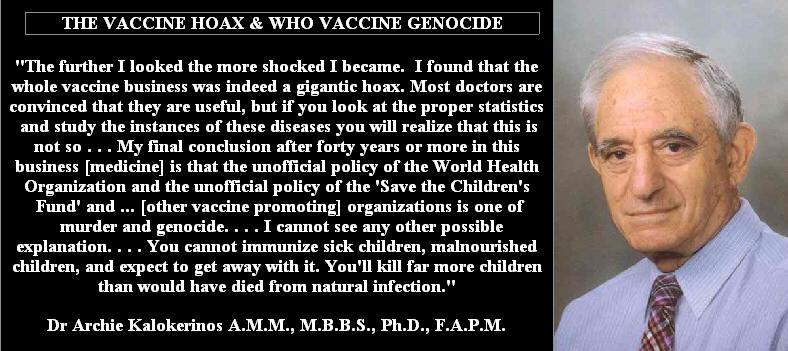 "In fact, the FDA does not require vaccines to be proven effective (antibody-antigen affinity) before being released onto the market, rather, only that they are capable of producing a certain number of antibodies (titers), which is defined as "vaccine efficacy." There is a big difference between proving that a vaccine is truly "effective" against development of infectious disease and demonstrating that the vaccine can stimulate a certain number of measurable antibodies (efficacy). Judging a vaccine's ability to be protective by only measuring the numbers of antibodies in the blood is a semantic sleight-of-hand that has deluded most of the pro-vaccination public into thinking vaccines have actually been proven to work, which often they have not." Doctor Joseph Mercola MD

The above NIH paper Correlates of Protection Induced by Vaccination is a great introduction to "vaccine protection measurement". A little perusal will quickly show you the abject impossibility of measuring "vaccine protection" by other than honest Clinical Trial. Since the CDC REFUSES to perform these honest Vaccination Clinical Trials, a Correlate Measure of "vaccine protection" was made the chief measuring tool for vaccine protection from the vaccine target disease. The correlate the CDC uses is normally vaccine produced antibody titer. There is at least one problem with this measurement. Vaccine produced antibody titer has NEVER been shown to produce disease prevention. All the above hocus pocus is THEORY backed by very little strong evidence.

Vaccine produced antibody titer has NEVER been shown to produce disease prevention

"The researchers found that while B-cells were essential for surviving a systemic VSV infection through the modulation of innate immunity, specifically macrophage behavior, the antibodies they produce as part of the adaptive immune response were "neither needed nor sufficient for protection." These findings, according to the study authors, "…contradict the current view that B cell-derived neutralizing antibodies are absolutely required to survive a primary cytopathic viral infection, such as that caused by VSV." Study Disproves CDC's Primary Justification for Vaccination

"Tremendous government financial and medical resources are wasted on the development of more vaccinations to prevent diseases. No research has proven the effectiveness of vaccinations in preventing illness. Overwhelming evidence exists to show vaccines are dangerous to health and contribute to illness, injury and death." More Vaccines or Better Nutrition Prevents Disease?

"Vaccines have limited if any efficiency and with the number of outbreaks in highly vaccinated populations, the efficiency seems to be zero. Safety has never been studied and certainly safety of combining multiple vaccines in one office visit has not been studied. In fact there are NO Independent double blind placebo based controlled study on the efficiency and safety of any vaccine. The longest the MMR has been studied is 3 days because that's as long as they can keep the cells alive." The Vaccine Papers-Janine Roberts Note a large study did find the more vaccines given a child per office visit the worse, the sicker the child

"Worse, they wrongly claim that evidence of adaptive immunity based on "antibody titer" and/or other similar evidence can be used as a valid surrogate for proof that a given vaccination program provides disease protection to most of those inoculated with a given vaccine according to some fairly rigid, nationally recommended, vaccination schedule. In addition, rather than being science based, most of the current claims concerning the safety and effectiveness of vaccines are more the unfounded theories and beliefs of the developers, purveyors, advertisers, and defenders of our current vaccines and vaccination programs than anything else." Influenza Vaccines and Vaccination Programs: Unsafe. Not Effective and Illness Causing Doctor Paul King Note this is a BLOCKBUSTER paper. Doctor King brings some immune science to the debate and DEMOLISHES the "vaccination" pushers

"Worse, they wrongly claim that evidence of adaptive immunity

based on "antibody titer" and/or other similar evidence can be used as a valid surrogate for proof that a given vaccination program provides disease protection to most of those inoculated with a given vaccine according to some fairly rigid, nationally recommended, vaccination schedule. In addition, rather than being science based, most of the current claims concerning the safety and effectiveness of vaccines are more the unfounded theories and beliefs of the developers, purveyors, advertisers, and defenders of our current vaccines and vaccination programs than anything else." Doctor King: Influenza Vaccines and Vaccination Programs: Unsafe

All of "vaccination" is based on unproven theory. I must admit this web of deception and ultimately indirect maiming and worse is very well done and succeeds in fooling most laymen and quite a few professionals. Just what we the trusting public needs in "Public Authority". For Shame; for everlasting shame. When this "vaccination" pile of lies comes crashing down Tens of Millions of Mothers will have their pound of flesh; literally I hope.

Vaccination does Not even Usually Produce Lasting Antibodies
"A study in the British Medical Journal found that

despite high vaccination rates for MMR, 60% of

children aged 1 to 2 years old did not have antibodies

to protect against measles, while 80% failed to

develop antibodies against rubella and mumps.

In other words: The unproven purported protective effect of these

vaccines didn't even last a year following

inoculation.

And then the so-called experts claim the solution

is to re-vaccinate the children again in their early

childhood years. Unbelievably, they are pushing to

add even more inoculations to an already crowded

vaccine schedule.

But a very recent study from the journal Vaccine

repeated previous findings: It found that booster

shots provided only 68.4% protection for measles

and mumps, and a meager 8.6% for rubella.

All this causes arguments for "herd immunity" to

fall flat."

Autism: The Silent Enemy Doctor Russell Blaylock MD . Note this is an EXCELLENT treatise on many "vaccine" issues. You NEED to read it!

"Vaccines have limited if any efficiency and with the number of outbreaks in highly vaccinated populations, the efficiency seems to be zero. Safety has never been studied and certainly safety of combining multiple vaccines in one office visit has not been studied. In fact there are NO Independent double blind placebo based controlled study on the efficiency and safety of any vaccine. The longest the MMR has been studied is 3 days because that's as long as they can keep the cells alive." The Vaccine Papers-Janine Roberts Note a large recent study did find the more vaccines given a child per office visit the worse the results

"Wisely, the JCVI refused to approve the vaccine due to lack of clinical efficacy studies. The vaccine was approved in the EU and Australia from a trial involving 1,800 infants that showed a "robust" immune response when given Bexsero alone or along with other vaccines. This was based on something called "surrogate protection," meaning, protection is assumed (but not proven) due to the presence of antibodies in the blood stream. The JCVI noted that efficacy against disease has not been established and interestingly, that Bexsero's antibody response waned rapidly."

Using an Unapproved Meningitis Vaccine? – Not So Fast ~ By Dr. Sherri Tenpenny, DO, AOBNMM, ABIHM

How long do the vaccine produced antibodies last? Ah this is the question. It turns out the antibodies often do not even last for one year; sometimes less. Perhaps some may only persist for a few weeks or even DAYS. You see the testing is quite lackadaisical; one infamous case with Merck NO testing was done at all; Merck LIED about the test results for tests that were never done. Merck got nailed when it was discovered after YEARS and tens of millions of injections NO ANTIBODIES were ever produced.

V

accine Efficacy as Seen by the NIH Correlates/Surrogates of Protection

"Rates of seroconversion, defined as the percentage of subjects with either a pre-vaccination HI titer < 1:10 and a post-vaccination HI titer > 1:40 or a pre-vaccination HI titer > 1:10 and a minimum four-fold rise in post-vaccination HI antibody titer." The FDA does not require vaccine antibodies to be proven effective (antibody-antigen affinity)

The NIH defines "Vaccine Efficacy" in terms of the antibodies produced by the vaccine according to the above definition. I suppose if the antibody titer meets this definition it has 100% Efficacy, 75% would be 75% Efficacy and so on.

This "Vaccine Efficacy" is the measure most Vaccine Manufacturers must meet. It is the endpoint of almost all the "Vaccine Testing" I have seen.

Now most of us, I know i did, equate the term "vaccine efficacy" with the prevention of disease. The NIH KNOWS we have this mistaken impression and does NOTHING to disabuse us of our mistaken belief. This is noting but FRAUD folks.

Vaccine E

ffectiveness as Seen by the CDC

"Observational studies" are studies in which subjects who choose to be vaccinated are compared to those who chose not to be vaccinated. This means that vaccination of study subjects is not randomized. The measurement of vaccine effects in an observational study is referred to as "effectiveness."

"Randomized studies are expensive and are not conducted after a recommendation for vaccination has been issued, as withholding vaccine from people recommended for vaccination would place them at risk for infection, illness and possibly serious complications."

As far as I can tell the CDC mostly falls back on the surrogate measure of antibody titer.

So What do we make of all this

Vaccine Efficacy/E

ffectiveness MESS?

Folks when someone says "vaccine x" is 60% effective just answer "Yeah right!" Different people mean DIFFERENT things by "vaccine effectiveness" To my mind ONLY Honest Gold Standard Clinical Testing can establish the effectiveness of "vaccines". Too bad this honest testing is not possible in today's political world.

An Example of Vaccine Effectiveness Measurement

"The latest [CDC] version does not mention the 50%-70% estimate for efficacy in nonelderly adults. Instead, it says the flu vaccine in the 2010-11 season was estimated to be about 60% effective overall and mentions a pre-licensing trial of LAIV that showed the vaccine worked in up to 9 out of 10 children. It also says that a 2009 study by Arnold Monto and colleagues revealed that trivalent inactivated vaccine (TIV) "protected 7 out of 10 people" from flu. Sandman and Lanard branded this last statement misleading, because the Monto study covered adults 18 to 49, not all ages."

This is a great example of the total ambiguity of trying to measure ANYTHING without hard data. Let us assume that 7 out of 10 "people" are "protected" from the "seasonal flu" by the seasonal flu shot. If you examine the Seasonal Flu Shot issue you will know that the three viruses that comprise "the seasonal flu" only comprise 10% of the "influenza like illness" we contract during "flu season". So by getting this toxic "vaccination" you MAY reduce your risk of being sick from the "flu" by 7%. This is as close to WORTHLESS as it gets.

Honest Clinical Testing of "Vaccination"

"Randomized studies are expensive and are not conducted after a recommendation for vaccination has been issued, as withholding vaccine from people recommended for vaccination would place them at risk for infection, illness and possibly serious complications."

"Vaccine ineffectiveness is nothing new; it's been going on since day one! The only problem is that the Pharma and medical propaganda machines have been working overtime – and effectively – about how vaccines reduced communicable diseases – not so! Read the book Dissolving Illusions: Disease, Vaccines and the Forgotten History to understand how healthcare consumers have been fed a load of statistical bunk about vaccines." A Preventable Tragedy: HPV Vaccines

Unfortunately this HONEST CLINICAL TESTING CANNOT BE DONE; you see it would be "UNETHICAL" to deprive some children of the UNPROVEN "benefits" of "vaccination". This MOST CRITICAL in the whole "Vaccination Science" verification process Unfortunately CANNOT BE DONE. This critical step that verifies both theory, the efficacy and safety of individual "vaccines" Unfortunately CANNOT BE DONE

If you go to the NIH PubMed website and search for "polio vaccine phase III clinical trials" here is what you get http://www.ncbi.nlm.nih.gov/pubmed/?term=polio+vaccine+phase+III+clinical+trials If you look through these purported "clinical trials" you will find NOTHING you nor I would consider a long term clinical trial. They are looking for and at "antibodies" which are the only things that may/may not be good ; "vaccines" have been shown to produce; "vaccines" have been shown to produce disease, often the disease "vaccinated" against, autoimmune problems without number, respiratory problems in spades, asthma, allergy et al, serious harm, as in autism, and death as in SIDS.

To prove out a "vaccine" and the "vaccination" process would take DECADES to scope out the LONG TERM benefits for the "vaccinated" children et al. All the evidence I have seen is the exact opposite is the case. "Vaccination" often CAUSES the disease "vaccinated" against. For example we in America "vaccinate" two the three times as much as most developed countries. If "vaccination" brought good health you would assume our kids would be dying less than those less "vaccinated". You would assume WRONG; our children are dying more than any other developed country.

"Vaccination" often CAUSES the disease "vaccinated" against
The Reason for the "Flu Vaccinated" Children's Increased Flu Deaths

"Infection with seasonal influenza A viruses induces immunity to potentially pandemic influenza A viruses of other subtypes (heterosubtypic immunity). We recently demonstrated that vaccination against seasonal influenza prevented the induction of heterosubtypic immunity against influenza A/H5N1 virus induced by infection with seasonal influenza in animal models, which correlated with the absence of virus-specific CD8(+) T cell responses.

Annual vaccination against influenza virus hampers development of virus-specific CD8⁺ T cell immunity in children.

Note these children are not only dying from the flu but they are suffering and dying from MANY other immunocompromised conditions

To prove out a "vaccine" and the "vaccination" process would take DECADES to scope out the LONG TERM harm being done to the "vaccinated" children et al. These decades have come and gone without this formal testing for "vaccination" harm that IMO is being done to hundreds of MILLIONS of children, elders and ANYONE "vaccinated". The Vaccination Adverse Event Reporting System could be a tool to discover the enormity of the "vaccination" harm being done. However as currently implemented VAERS is being used more as a smoke screen.

Vaccination Did NOT and Does NOT Prevent Disease

"Sweden stopped its whooping cough vaccination program in 1979 when it was discovered that 84 percent of the children who fell ill from the disease had been vaccinated against it three times. And a study published in 1994 in the New England Journal of Medicine noted that more than 80 percent of American children under five with whooping cough had been fully vaccinated." Note this is easily explained when one realizes pertussis is nothing but a lack of vitamin C. Kids who are repleated with vitamin C do not get pertussis as a rule.

"In the 1970`s a tuberculosis vaccine trial in India involving 260,000 people revealed that more cases of TB occurred in the vaccinated than the unvaccinated." The Lancet 12/1/80 p73

Note this is easily explained when one realizes TB is nothing but a lack of vitamin D. Kids who are repleated with vitamin D do not get TB as a rule.

"In 1967, the WHO declared that Ghana was measles-free after 96 percent of the population was vaccinated. But just five years later, the country suffered its most deadly outbreak of the disease." Health Freedom

Note this is easily explained when one realizes measles is nothing but a lack of vitamin C. Kids who are repleated with vitamin C do not get infectious measles as a rule.

"Germany

had compulsory vaccination in 1939. The rate of diphtheria spiraled to 150,000 cases that year whereas,

Norway

which did not have compulsory vaccination, had only 50 cases of diphtheria the same year."

Note this is easily explained. The DPT and its variants NEVER has worked and is IMO designed to bring down the immune systems of those inflicted with this poison.

"An Africa study done in 2000, covering a six-year period and examining the health of 15,000 children, showed that the death rate from diphtheria, tetanus and whooping cough was twice as high in vaccinated children compared to unvaccinated children." More Vaccines or Better Nutrition Prevents Disease? Note if this study were held in the US the results may be the same. No worries "vaccination" is not tested in the good ole USA.

"Since babies are unlikely to contract hepatitis B and vaccine efficacy declines after a few years babies are being subjected to all the risks of the hepatitis B vaccine without any benefit." Another deadly worthless "vaccine"

"In Oman between 1988 and 1989, a polio outbreak occurred amongst thousands of fully vaccinated children. The region with the highest attack rate had the highest vaccine coverage. The region with the lowest attack rate had the lowest vaccine coverage. The Lancet, 21/9/91

"In 1986 there were 1300 cases of pertussis in Kansas and 90 % of these cases occurred in children who had been adequately vaccinated. Similar vaccine failures have been reported from Nova Scotia where pertussis continues to be occurring despite universal vaccination. Pertussis remains endemic[4] in the Netherlands where for more than 20 years 96 % of children have received 3 pertussis shots by age 12 months." Why-you-should-avoid-taking-vaccines

This set of charts shows the crime that has been committed on the CHILDREN

Official Data Confirms – 20th Century Measles Deaths Would Fall Exponentially – And Regardless of Measles Or MMR Vaccine

Analysis Finds Flu Vaccine Efficacy Lacking, as Flu Vaccines are Suspended Across Europe and Canada

Vaccination is Immunosuppressive

"Some interesting data has become available which suggests that if you get immunized (sic. vaccinated) with the seasonal flu vaccine, you get less broad protection than if you get a natural infection, It is particularly relevant for children because it is a condition they call original antigenic sin, which basically means if you get infected with a natural virus, that gives you not only protection against that virus but similar viruses or even in fact quite different flu viruses in the next year. We may be perversely setting ourselves up that if something really new and nasty comes along, that people who have been vaccinated may in fact be more susceptible compared to getting this natural infection." Professor Peter Collignon

Note this was shown in 2009 when those who were "vaccinated" for the seasonal flu" the year before were twice as likely to be hospitalized with H1N1 virus complications.

"I would like to begin by proposing that we use the terms vaccinated and unvaccinated instead of immunized and unimmunized, since the basis of the vaccination controversy is the belief of many parents that the vaccines do not produce a true immunity', but rather act in some other fashion--or, in my view, that they act immunosuppressively." Doctor Richard Moskowitz, MD

"The first type of vaccine "ready" for distribution is a Live Attenuated Influenza Virus (LAIV) vaccine. administered by the nasal route. LAIVs are particularly dangerous both to the person who takes them AND to those around them. These vaccines cause people to shed the virus to others and infect them. The virus is then able to reassort or mutate as the infected persons (who may be too young to have any idea what is happening) go about spreading the virus into a varied community of friends, neighbors, family members, playmates, people on the subway, anyone. People like young children, pregnant mothers, people on immunosuppressive drugs and others are told that they should avoid the live virus, yet it will be disseminated into those very populations with no controls or protections since pregnant women, children, First Responders, health care professionals and people with chronic diseases will receive this "first wave" of LAIVs." http://www.healthfreedomusa.org/?p=3582

"A placebo-controlled trial of acellular pertussis vaccines in Sweden compared vaccinated children with un-vaccinated children of the same birth grouping. During the trial, an invasive bacterial infection occurred among the vaccinated group resulting in numerous deaths. A review of the trial data led researchers to conclude that 'The hypothesis of an immunosuppressive effect of the vaccines, which would explain the deaths…could not be refuted by the data.' (xvi)" Vaccines as 'Cluster Bombs' Note this is a powerful hint as to what is going on under the carpet folks please do not ignore it

Your immune systems are all that stands between you and your baby and death; this is just a simple fact. "Vaccination" is dragging down our immune systems while providing NOTHING of value IMO.

Vaccination Produces Disease and Death

The Autism/ASD/Vaccine Damage epidemic is found in all countries that have allowed mass vaccinations. It is found nowhere else.

"In New Delhi, India, prior to 2000, ASD/PDD (autism spectrum disorder/pervasive developmental disorder) symptoms were rare – typically only occurring in children who were vaccinated abroad. However, after the Indian pediatricians began recommending, in 2000, the addition of triple-dose Thimerosal-preserved Hib (Haemophilis influenza B) and Hep B (hepatitis B) vaccination programs to the existing Thimerosal-preserved triple dose DTP (diphtheria toxin, tetanus toxin and pertussis toxins) vaccination program recommended by the Government of India, the incidence of a childhood ASD/PDD diagnosis increased to 2 % to 4 % of vaccinated New Delhi children." Doctor Paul King PhD, Note folks here it is. Read and reread this PLEASE. Please observe all the mercury being dumped into these innocent Indian children. In the USA much of this neurotoxic mercury has been removed. IMO this is no accident. Depopulation is underway in India and China as well as the USA.

Scientists finally admit H1N1 vaccine causes increased risk of Guillain-Barre syndrome

, Note the "H1N1 vaccine" is included in each and every "flu shot"

US Child Mortality ranks 45th in the World - WHAT?

The ineffectiveness and unintended consequences of measles vaccination. ~ by Dr Viera Scheibner (PhD)

Conclusion

"Vaccination" is never required for healthy babies and people. Note if you are not healthy "vaccination" will not save you from your poor health

"Tremendous government financial and medical resources are wasted on the development of more vaccinations to prevent diseases. No research has proven the effectiveness of vaccinations in preventing illness. Overwhelming evidence exists to show vaccines are dangerous to health and contribute to illness, injury and death." More Vaccines or Better Nutrition Prevents Disease?

The standard theoretic basis of "vaccination" is that the artificial toxic, often extremely toxic, creation of vaccine produced anti-bodies will help in fighting the target disease. We do know that the anti-bodies are often produced by "vaccination"; indeed this is the testing end point for almost ALL the "vaccine testing" I have seen. Yes "vaccines" do produce the short term anti-bodies and perhaps some short term disease postponement but so what. If you closely examine the above research and read the attached papers you will find the production of ARTIFICIAL, TEMPORARY (often lasting less than a few weeks) anti-bodies OFTEN has little or negative correlation to disease fighting let alone prevention. It certainly seems to be dragging down the health of our society.

We have MUCH evidence that "vaccination" is NOT safe and effective. If a true risk/reward ratio would be calculated, simple for the CDC to do, IMO it would be at LEAST 10 to 1 against "vaccination".

"Vaccination" is just another depopulation tool IMO, plain and simple IMO.

These are our children; IMO we must say end this madness. The moneyed and depopulation advocates will NEVER end this "vaccination" murderous gravy train; Mothers can and MUST.

Also See Childhood Disease Protocol

Also See Child Development Disease

Also See Natural Immunity

Also See Anti-infective Vitamins

Also See Vaccine Efficiency

Also See Vaccination Unsafe

Also See Vaccination SIDS

Also See Vaccination Science

Also See Vaccination Wellness