CONDITIONS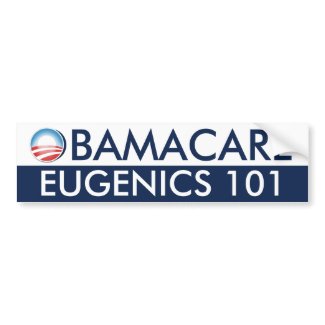 "One grandmother is worth two MD's." Doctor Robert Mendelsohn
"Let your food be your medicine, and your medicine be your food" – Hippocrates
"The kitchen is more important than the pharmacy." Clemens von Pirquet
"America is one of the sickest and worst fed nations on earth." Doctor J. C. Nichols MD
"Be your own doctor most of the time." Doctor Bob Martin
"Food is the fastest-acting and most powerful medicine you can take to change your life."
Doctor Mark Hyman MD
"What Dr. Eger discovered is that a medical problem called a "disease" may actually be nothing more than a "condition" brought on by lousy metabolism secondary to a bad diet. You might not know what organ will be most vulnerable to improper nutrition. For Kristen, it was her eyes. For you, it might be your heart or circulation. For another, it might be a weakened immune system leading to cancer. How many medical "conditions" (diseases) might be nothing more that subnormal nutrition? In fact, I would wager that another more prevalent eye "disease" — glaucoma — is directly related to diet, and could be helped the same way. The first place to start with any problem, or for pure prevention, is diet." Doctor Robert Rowen MD
Vaccines Antibiotics and Depopulation 1/6
Protocols for Condition Protection
These Protocols are designed to give you a good chance of maintaining a healthy body and avoiding the adverse condition for life. If currently you have a serious condition please see an Integrative Doctor, after you have used the protocol to understand your condition and begin your research into it.
"As a retired physician, I can honestly say that unless you are in a serious accident, Your best chance of living to a ripe old age is to avoid doctors and hospitals and learn nutrition, herbal medicine and other forms of natural medicine [i.e. PREVENTION]. Almost all drugs are toxic and are designed only to treat symptoms and not to cure anyone. Most surgery is unnecessary. In short, our mainstream medical system is hopelessly inept and/or corrupt. the treatment of cancer and degenerative disease is a national scandal. The sooner you learn this, the better off you will be." Doctor Allan Greenberg on 12/24/2002
"ADHD is essentially a "fictitious disease
."
Leon Eisenberg "father" of ADHD
states on death bed, Note ADD and ADHD are essentially the same deadly fraud.
"Mycoplasma is the co-factor that alters the human immune system and opens the door for the autoimmune degenerative diseases such as AIDS, Alzheimer's disease, Bi-Polar Disease, Creutzfeldt-Jakob disease, Chronic Fatigue/ Myalgic Encephalomyelitis, Diabetes Type One, Fibromyalgia, Huntington's disease, Multiple Sclerosis, Parkinson's disease." Doctor Harold Clark
To see the evidence linking MS, Lyme Disease and MANY other diseases with Weaponized Mycoplasma go here
Some Real Good News on Autism
"Women who take multivitamins and folic acid during or before pregnancy cut the risk of their children developing autism by nearly three quarters, according to new research. A study of more than 45,000 children whose mothers had taken supplements were 73 percent less likely to be on the autism spectrum."
Taking vitamins before and during pregnancy slashes autism risk by 75%, new study shows
Note fresh RAW fruit and vegetables will supply Plenty of folate. Other foods will supply MOST vitamins if you but check it out. In addition I would supplement as INSURANCE.