Childhood Diseases Protocol
How do YOU Protect YOUR Children, Your Family and Yourself Childhood Diseases and Many Other Diseases?
IMO a good start is NO VACCINATION "Vaccination" is a deadly fraud. It has "protected" very few and has injected into "vaccination" victims MANY diseases to include Childhood Diseases, Autism the ASD diseases, the Diseases of "Vaccination" and the diseases of Weaponized Mycoplasma.
"Researcher John T. Ely, emeritus professor at the University of Washington, says white blood cells multiply more rapidly and ingest and eradicate viruses more effectively when vitamin C concentrations are high. Dr. Ely emphasizes the human immune system "must have ascorbic acid (vitamin C) to prevent and/or cure influenza." [Experimental Biology Medicine (Maywood) 2007 July; 232(7):847—51]"
Note Reye's is caused by Vitamin C deficiency
"A number of studies included in the meta analysis showed vitamin A to have no effect on respiratory infections while nevertheless reducing severe diarrhea by over 20 percent, gastrointestinal-associated mortality by over a third, infection-associated mortality by half, and measles incidence by 95 percent. The general picture that emerges from the scientific literature is that vitamin A consistently reduces mortality from severe infectious diseases but has a more complicated relationship to lower respiratory infections that we still do not completely understand." Weston Price Foundation, Note as we see what is required for respiratory disease is also Vitamins D and C
"The tissues that line our air passages are especially rich in antimicrobial peptide producing cells, where they provide a front line defense against invaders. These cells require vitamin D to function effectively. Vitamin D suppresses cytokines. "Cytokine Storms" are responsible for many influenza deaths. Vitamin D protects against influenza and other respiratory infections." Life Extension, Note vitamin C protects against cytokine storms
"Dr. Thomas also referenced a Norway study tracking folate intake and autism in 85,000 pregnancies over 6 years. Norway had a 1 in 1,000 rate of autism, compared with the U.S. rate of 1 in 100 at that time. (The autism rate in the U.S. is now a staggering 1 in 50). So, what's the difference between the two countries? For one, Norway does not administer the Hepatitis B vaccine to newborns as the U.S. does. Paul Thomas M.D. is currently seeing more than 1,000 kids in his practice who are at least 3 years old, and he has seen no new cases of autism; this as compared with his U.S. peers seeing 1 out of 50 on the [Autism] spectrum."
Doctor Paul Thomas on Autism and the Deadly MMR and Hep B vaccinations
"High titre vaccines, like natural measles, cause long term disruption of immune function, including an imbalance in the type of helper T cell response … The message is clear. Strategies involving vaccination in infants with maternal antibody, or new measles vaccines, must be tested in randomized trials in which the end point is mortality and not a surrogate effect such as measles antibody titre. [42]"
Adrianne Bendich, 1992 Note this powerful paper MUST be read. Vitamins A, C and D can completely obviate all "need" for "vaccination" IMO
I include in Childhood Diseases the simple children's maladies such as measles, mumps ect that our society is forcing us to "vaccinate" for. Also in this simple pathogen introduction into your child's immune system are thousands of similar bacteria, viruses, funguses and other pathogens. Should our "vaccination" insanity continue many of these will be attempted to be forced upon us as "vaccinations".
In my decades of dealing with the Childhood Diseases I have come to the conclusion that the only time your child becomes seriously ill from these simple pathogens is when the children are deficient in a basic immune component. In most cases with a strong immune system supplied with all the vitamins and minerals and other simple nutrients the pathogen is quickly defeated often asymptomatically in seconds. Once defeated naturally, lifetime or near lifetime immunity is conferred.
When we deal with the pathogen with "vaccination" a lifetime of immune complications results and no true immunity is conferred. Much of our current problems with pertussis, mumps, measles and other simple pathogens results from the failure of mothers to transfer immunity to their babies through their milk. The mothers never developed this immunity because "vaccination" prevented the mothers from becoming immunized by the natural pathogen.
When we attempt to defeat the pathogen with a "vaccination" we rarely confer immunity for more than a few months or years. In addition our immune system is compromised, often seriously.
To Make Sure Your Child Defeats Diseases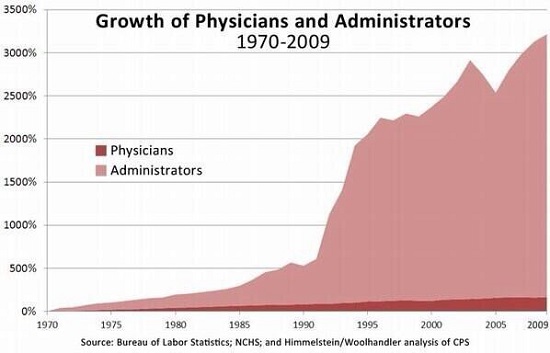 How in heavens sake is Big Medicine INC. going to cure anything with all this DEAD WEIGHT? Oh by doing it EXPENSIVELY. YOU can do it much better and inexpensively BUT YOU must do it. YOU do it by LEARNING.
"Vitamin D deficiency predisposes children to respiratory infections."
"When a person is ill the amount of ascorbic acid he can ingest without diarrhea being produced increases somewhat proportionally to the severity or the toxicity of the disease. A cold severe enough to permit a person to take 100 grams of ascorbic acid per 24 hours during the peak of the disease, I call a 100 GRAM COLD."
Doctor Robert Cathcart MD
"Vitamin A is incredibly important – particularly at this time of year when we are all trying to fight off the winter colds and flu. It boosts our immune system and reduces the risk of inflammation such as that associated with chest infections. What our research shows is that many women are simply not getting enough of this vital nutrient because their bodies are not able to convert the beta-carotene." Doctor Georg Lietz Newcastle University, Note The team found that 47 percent of the women had a genetic variation that reduced their ability to convert beta-carotene into vitamin A. For these women and MANY of us, taking preformed vitamin A when fighting infection is CRITICAL. I suspect this inability to convert the beta-carotene is similar to the inability to convert omega 3 EFA into DHA and EPA; ie many of us can make this conversion IF we are in excellent health; if average we may not be able.
"Neuramidase inhibition, which prevents viral release from infected cells, is only one of more than ten ways that vitamin C helps knock out viruses, both by inhibiting the virus itself, and by strengthening the body's own immune response, for example by improving immune cell function (eg macrophages and t-lymphocytes), upping interferon and nitric oxide and making more antibodies which target viruses."
"When these children get the MMR vaccine, their vitamin A stores are depleted and they cannot compensate for blocked pathways. Lack of vitamin A, which has been called "the anti-infective agent," leaves them immunosuppressed." Mary Megson, MD
"Vaccination, Not a Virus, is Responsible for the Spanish Flu Epidemic of 1918." Doctor Robert O. Young PhD
Please give this issue the consideration it deserves. The CDC has let us down egregiously, their promotion of "vaccination" at the expense true immunity is a national disgrace.
Also See Child Development Disease
Also See Vaccination NOT NEEDED
Also See Natural Immunity
Also See Anti-infective Vitamins
Also See Vaccine Efficiency
Also See Vaccination Unsafe
Also See Vaccination SIDS
Also See Vaccination Science
Also See Vaccination Wellness