Cardiovascular Disease Protection and Treatment Protocol
Please be sure to view the Introduction to CVD Protocol before continuing.
You MUST do this as the Introduction to CVD Protocol is the most important of the CVD protocols.
Nutrition and exercise are the KEYS to most of our health and "disease", nowhere is this more true than with the mostly man-made disease of CVD. Eat well, supplement Vitamin C and exercise and you will have little risk of CVD.
Your Cardiovascular Risk is in YOUR hands
"Heart disease, just like type 2 diabetes, is one of the easiest diseases to prevent and avoid, BUT you simply must be proactive." Doctor Joseph Mercola MD
"Scurvy must have killed many, many people during the ice ages when vitamin C was almost impossible to obtain in quantities sufficient for health. For the survival of the species it is better to die directly or indirectly of arterial plaque after reproducing than to die of scurvy before we have reproduced. If Doctors Rath and Pauling's theory is correct they lead the way to cure the most prolific killer in North America for a few pennies of ascorbate a day." Udo Erasmus PhD commenting on the work of Doctors Matthias Rath and Linus Pauling, Note we are still in the ice ages
if you are foolish enough to carry deficient Vitamin C your body will create arterial plaque
IMO the chief cause of much cardiovascular disease is the low level of vitamin C most of us carry in our bodies. The excellent noble prize work done by Doctor Matthias Rath and Doctor Linus Pauling has totally convinced this layman. The omega EFA shortage also contributes to a weakening of the artery wall postulated by Doctor Rath as the sine qua non for CVD.
When this weak arterial wall suffers a break it must be repaired by collagen which requires a lot of vitamin C.
Without this required repair your body will create athrosclerosis to repair the damaged artery.
Your cardiovascular health is largely in YOUR hands. Almost ALL Cardiovascular Lifestyle Problems can be obviated with a little knowledge and discipline on your part. There are no guarantees in the fragile flesh and blood of life but IMO if you follow this protocol to the best of your informed ability you will eliminate 95+ % of your cardiovascular risk. If you work enough this means you will probably die of something else, probably at a later age and have a LOT of added good, productive, energetic years between. Is this not worth a little work on YOUR part?
"Cardiovascular Disease is essentially unknown in animals producing their own vitamin C at a daily rate of several grams." Doctor Matthias Rath
MD
Almost ALL animals that produce ascorbate from glucose in their own bodies do NOT get CVD. This is an important clue to CVD. If YOU make sure YOU get at least 3 grams of ascorbate IMO, a day YOU will probably not get CVD. It is just that simple. Of course there are LOTS of other things you SHOULD do to prevent 99%+ of possible CVD.
"Sri Lanka a major coconut producing and consuming nation, in some areas each adult consumes as much as one coconut per day, the 1979 rate of heart disease was 1 per 100,000 contrasted with a rate of 18 to 187 in countries with no coconut oil consumption." Valerie MacBean, Note this should tell you all you need about coconut and heart disease
"Populations that consume coconut oil have low rates of heart disease. Coconut oil may also be one of the most useful oils to prevent heart disease because of its antiviral and antimicrobial characteristics."  JAMA 1967 202:1119-1123; American Journal of Clinical Nutrition 1981 34:1552
"A growing amount of research shows that extra virgin olive oil and adherence to a Mediterranean diet dramatically reduces stroke and heart attack risk. Those who ingest the highest amount of an olive polyphenol called hydroxytyrosol were shown to live 9.5 years longer (after age 65)." Surprising Discoveries About Olive Oil
"In comparison with subjects whose omega-3 values were among the lowest 20% of participants, those whose values were among the top 20% had a 34% lower risk of death from any cause, a 39% lower risk of cardiovascular disease, a 42% lower risk of coronary heart disease and a 55% lower risk of stroke." Higher Omega-3 Linked to Lower Mortality Risk Note a very simple way to ALWAYS assure this critical omega 3 is with your DAILY cancer prevention of Flax Seed.
Note: Why are Influenza (2% of the total) and pneumonia (98% of the total) COMBINED? Why to push the toxic worthless "flu shot".
"The Unified Theory of Heart Disease, proposed by Linus Pauling and Mathias Rath suggests that subclinical vitamin C deficiency (scurvy), Lipoprotein small(a) and mechanical stress at key arterial sites (such as bifurcations) are the major players in causation of heart disease. The mechanical damage to the endothelium causes lysine and proline in collagen to be exposed. Lp(a) has lysine and proline receptors which allow attachment to the exposed collagen forming a "patch" over the exposed area.
"
Jeffrey Dach MD
"We have stalled in the fight against heart disease," he says. "We aren't addressing many of the underlying causes of heart disease. The current model is not addressing nutrition, supplements, or lifestyle." Instead of waiting for mainstream cardiology to catch up to the available research, Dr. Kahn has forged ahead, building a thriving medical practice and web of supportive programs that he says can help patients reverse heart disease and reduce arterial age. His book, The Whole Heart Solution, lays out more than 70 heart-healthy steps everyone can take to reduce their risk of cardiac disease." Joel K. Kahn, MD, FACC
"How is it possible to reverse a disease that's considered chronic? For Dr. Kahn, it begins with the basics: lifestyle, lifestyle, lifestyle." Joel K. Kahn, MD, FACC
Vitamin D Deficiency Increased the Risk of Heart Failure by over 12 Times; yes Twelve times!
"Researchers analyzed medical records from 137 subjects aged 60 years and older who were seen at cardiology outpatient clinics. Deficient 25-hydroxyvitamin D levels, defined as less than 30 ng/mL, were revealed among 65% of the subjects. Among deficient subjects, 78.7% had an increased risk of heart failure as determined by Health and Aging and Body Composition Heart Failure scores that put them at medium, high, or very high risk in comparison with normal risk. "The increased risk of HF (heart failure) in this study was present in more than half of the elderly and was significantly associated with vitamin D deficiency (increasing by 12.2 times the risk of Heart Failure)," the authors reported." Vitamin D Deficiency and Heart Failure
Folks this is off the charts; please contemplate this and GET OUT in the SUN!
"Vitamin D deficiency is now recognized as a pandemic. The major cause of vitamin D deficiency is the lack of appreciation that sun exposure in moderation is the major source of vitamin D for most humans. Very few foods naturally contain vitamin D, and foods that are fortified with vitamin D are often inadequate to satisfy either a child's or an adult's vitamin D requirement. Vitamin D deficiency causes rickets in children and will precipitate and exacerbate Osteopenia, osteoporosis, and fractures in adults. Vitamin D deficiency has been associated with increased risk of common cancers, autoimmune diseases, hypertension, and infectious diseases." Vitamin D deficiency: a worldwide problem with health consequences
"Current research indicates vitamin D deficiency plays a role in causing seventeen varieties of cancer as well as heart disease, stroke, hypertension, autoimmune diseases, diabetes, depression, chronic pain, osteoarthritis, osteoporosis, muscle weakness, muscle wasting, birth defects, and periodontal disease." Doctor John Cannell MD Vitamin D Council
"Our recent misguided fears of the sun and avoidance of cholesterol-rich foods have created an epidemic of vitamin D deficiency in the Western world." Doctor Natasha Campbell-McBride, MD
"From my point of view, there's simply no question that one of the most important physical steps you can take to control your health is to make sure your vitamin D levels are optimized to between 50-70 ng/ml year-round for general health, and between 70-100 ng/ml when treating autoimmune diseases such as MS, heart disease, or cancer." Doctor Joseph Mercola MD
As we see above Vitamin D Deficiency can raise your risk of DYING from a heart attack by a factor of twelve. Not assuring this VITAL Vitamin, Vitamin D, is folly IMO.
Vitamin D Levels REQUIRED for Good Health
Almost ALL Americans (> 95%) Do NOT have Optimal or better Levels.
(50 ng/ml is actually only sufficient)
CVD is in Part a Political Depopulation Disease See Depopulation Protocol
"In the event that I am reincarnated, I would like to return as a deadly virus, in order to contribute something to solve overpopulation." Prince Philip 1988 note with modern bio-weapons we do not need the Prince's decrepit body or spirit; the world's bio-weapons labs are churning out MANY deadly viruses/year
Scientists Reveal Ramen Noodles Cause Heart Disease, Stroke & Metabolic Syndrome

Note ah yes Ramen Noodles a dirt cheap way to spend hundreds of thousands of dollars recovering from CVD from eating CVD producing CRAP. If you do recover. Don't eat processed foods.
"Looking over the figures in this article, you can decide what the US medical system is really doing to people. You don't need the medical propaganda of mainstream media. You don't need the hype of doctors who appear on television to promote their work. You don't need government assurances. You don't need the ceaseless warbling of "non-profit" medical fundraising groups with their causes. You certainly don't need the flag-waving promotion of Obamacare—which will bring many more people into the very system that is wreaking all this destruction. And finally, note this. The medical powers-that-be and their Pharma brethren are fully aware of the public figures I'm citing. They know. And many doctors do, too. But they roll on." Foundation of medical reality explodes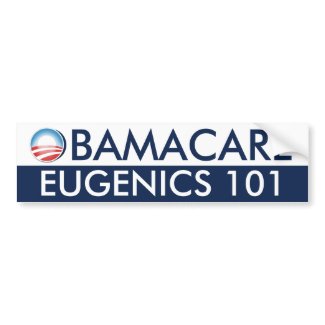 For a Brief Overview of this somewhat Lengthy Protocol Please go Here
"Sit down before fact as a little child, be prepared to give up every preconceived notion, follow humbly wherever and to whatever abysses nature leads, or you will learn nothing." Thomas Huxley
, Note please do this and CVD becomes easily preventable and mostly solvable
"All Truth passes through three stages. First it is ridiculed. Second it is violently opposed. Third it is accepted as being self evident." Albert Schopenhauer
"The top three killers, heart disease, cancer and diabetes all are directly related to diet. In fact eight of the top ten are." Doctor Robert O Young PhD
"Cardiovascular Disease is a preventable disease. We have the ability to prevent heart disease." Doctor Michael Ozner MD, Heart Surgeon
The Great American Heart Hoax, Dr. Michael Ozner, MD, FACC, FAHA
Doctor Sherry Rogers MD on CVD
"As they researched their book ASCORBATE, Hickey and Roberts began to wonder if Pauling's offense had been to discuss openly the properties of a substance that threatens the profitability of medicine. If the claims for vitamin C are correct, it might replace many lucrative and expensive medications." ASCORBATE: The Science of Vitamin C Note not only medications but also PROCEDURES such a by-pass and stent surgery the bread and butter of CVD surgeons. In fact one may say that a few grams of vitamin C/person/day could DEVASTATE the CVD Industry and greatly harm Rockefeller's depopulation program.
Why Most Animals don't get Heart Disease and Humans do
How Vitamin C, CVD, Atherosclerosis, Arterial Plaque and Cholesterol are Related
This concise file is a MUST READ NOW!
"Cardiovascular Disease is essentially unknown in animals producing their own vitamin C at a daily rate of several grams." Doctor Matthias Rath
MD
A Great Discussion of NAGALASE, GcMAF, CVD and Connected Issues
For More Details on NAGALASE and GcMAF go to the NAGALAES Protocol
The fat Cycle
How all the body fats circulate in your body. Fats are very important to CVD.
Near the Beginning of CVD and Atherosclerosis
High Oxidized LDL Cholesterol and low HDL is the Best Predictor of Heart Disease
You must Get Your HDL Levels UP to Avoid CVD Risk
There are over 4 dozen easy ways to get Your HDL levels up. DO IT!
The fat soluble antioxidants, vitamins D, E and K, vitamin C and other antioxidants will insure the LDL packet lipoprotein membrane itself does not oxidize. It is the oxidization of the LDL membrane AND a shortage of Vitamin C, HDL et al, that often begins the atherosclerotic process. If we prevent this from happening we may prevent MUCH of CVD as well as atherosclerosis.
You must Get Your HDL Levels UP to Avoid CVD Risk
"A low HDL-C is a component of the atherogenic dyslipidemia of the metabolic syndrome and has been shown to be an important determinant of coronary risk. ... If raising HDL so modestly [10% - 20%] in some of the trials we've already seen can [have such a significant] impact on risk, we may be in for some real surprises when you start talking about 40%, 60%, 80%, or 100% elevation in HDL. It's going to be very, very exciting." Doctor Peter Toth MD PhD
"A new study found that drinking kale juice may be cholesterol's bane. The researchers gave 32 men 150 mL of kale juice daily for 12 weeks. At the end of the study, the juice increased their hard-to-raise HDL cholesterol by 27%. The HDL:LDL ratio improved by 52%. And it decreased their LDL by 10%. The atherogenic index, a measure of vascular risk, dropped by 24%." Doctor Robert Rowen MD
Note WOW this is EXPLOSIVE, most of us should die (in the WOW sense) for a 27% increase in HDL
The higher you can raise your HDL the more difficult it becomes to get CVD of most any sort. We show you how to do this.
High Cholesterol is a SYMPTOM,
High Cholesterol is NOT a PROBLEM
"Stress along with sugar and transfats are the denominators of poor heart health. … Sugar and Transfats are the real killers and they can create poor heart health."
Doctor Steven Sinarta MD
High Cholesterol is a SYMPTOM,
High Cholesterol is NOT a PROBLEM
"An analysis of cholesterol values in 1,700 patients with atherosclerotic disease revealed no definite correlation between serum cholesterol levels and the nature and extent of atherosclerotic disease." Doctor Michael De Bakey MD Heart Surgeon
"Stress along with sugar and transfats are the denominators of poor heart health. … Sugar and Transfats are the real killers and they can create poor heart health." Doctor Steven Sinarta MD
"Almost all drugs are toxic and are designed only to treat symptoms and not to cure anyone. Most surgery is unnecessary. In short, our mainstream medical system is hopelessly inept and/or corrupt. the treatment of cancer and degenerative disease is a national scandal. The sooner you learn this, the better off you will be." Doctor Allan Greenberg MD on 12/24/2002
"If you believe that you can ward off death by altering the amount of cholesterol in your blood, whether by diet or drugs... you have been taken in by commercial interest groups who are more interested in your money than in your life."  Edward Pinckney, PhD editor of JAMA ( [14] p 262)
"Rats supplemented with celery seeds extract daily for 60 days significantly reduced triglycerides levels by 22% and LDL cholesterol by 27%, along with a 28% increase in beneficial HDL cholesterol.14 The lipid lowering effects of celery are due to the increased conversion of cholesterol into bile acids, which are eliminated in feces.15" Time to Celebrate Celery
Note: WOW IMO you are crazy if you are not eating at least one or two teaspoons of celery seed/day. Just sprinkle it on your DAILY large salad.
Cholesterol is REQUIRED for life; for human life; for all multicellular life. If you have a genetic defect that interferes with your manufacturing of cholesterol you die. AIDS slowly destroys your cholesterol and then you die. Your cholesterol level is normally irrelevant UNLESS it is a symptom of a problem or problems some where in your body.
Your liver manufactures cholesterol. You can also get cholesterol from animals or the animal products you ingest. Almost every cell in your body, 100 trillion cells, also has the ability to make its own cholesterol. That is how important cholesterol is to maintain a healthy body. In many cells, almost half of the cell membrane is made from cholesterol. Different kinds of cells in the body need different amounts of cholesterol, depending on their function and purpose. If the cell is part of a protective barrier, it will have a lot of cholesterol in it to make it strong, sturdy and resistant to any invasion. If a cell or an organelle inside the cell needs to be soft and fluid, it will have less cholesterol in its structure.
For most of us, lowering the amount of cholesterol we eat will not affect our cholesterol levels, as our livers will just produce more, if we need more. Your body produces the Cholesterol it requires based on MANY factors. For instance if you eat a lot of fat you will produce more of an agent that will help you digest this fat. That agent is Cholesterol which is used to create the fat digesting bile. If you eat a diet completely devoid of ALL cholesterol your body will use the nutrients you eat to create cholesterol
.
Quite simply for most of us our cholesterol level is only a SYMPTOM; a symptom of what we are eating; a symptom of how we are treating our bodies; a symptom of how we are MISTREATING our health. Folks we have been sold a bill of goods with Cholesterol. Big Pharma wants us to BUY a lower cholesterol level. Big Pharma KNOWS this is a FRAUD. The CDC KNOWS this is a FRAUD and now YOU KNOW. Please act on this knowledge.
Is Everything You Know About Cholesterol Wrong?
Avoid Getting Zapped to Avoid Cancer and Heart Disease
"According to John Gofman, MD, PhD, there is strong evidence that HALF of all cancer deaths, and 60 percent of the death rate from ischemic heart disease are induced by ionizing radiation treatments. Dr. Gofman is both a nuclear physicist and a medical doctor, and is one of the leading experts in the world on this issue. He presents compelling evidence backing up these assertions in his book Radiation from Medical Procedures in the Pathogenesis of Cancer and Ischemic Heart Diseasev. For decades, x-rays and other classes of ionizing radiation have been a proven cause of virtually all types of mutations, especially structural chromosomal mutations. X-rays are also an established cause of genomic instability, often a characteristic of the most aggressive cancers. It's tragic beyond belief, but many of our conventional medical tests and treatments contribute to worsening disease states, including cancer; and conventional cancer treatments are oftentimes just as deadly as the disease itself." Radiation Imaging Tests Increase Cancer and Heart Disease Risks
"Medical radiation is a necessary co-factor in about 75 percent of recent cases of breast cancer in the United States." Doctor John William Gofman PhD
, Note does this help explain why the RATE of breast cancer creeps ever higher as we "test" more and more?
"Medical radiation is a highly important cause (probably the principal cause) of cancer mortality in the

United States

during the Twentieth Century. Medical radiation means, primarily, exposure by xrays (including fluoroscopy and CT scans). Medical radiation,

received even at very low and moderate doses

, is an important cause of death from Ischemic Heart Disease; the probable mechanism is radiation-induction of mutations in the coronary arteries, resulting in dysfunctional clones (mini-tumors) of smooth muscle cells."

 

Radiation from Medical Procedure in the Pathogenesis of Cancer and Ischemic Heart Disease
Note this means NO, NONE not at the doctors not at the dentist not at the airport unless the risk/reward is shown to favor the radiation. Make the doc give you the hard numbers
Land of the free home of the brave, right. They know folks, they know.
"If you have heart disease, please march to your nearest integrative physician who can help you reverse the problem. Yes, with therapies like basic lifestyle changes, supplements, chelation therapy, and oxidation therapy, you can reverse heart disease!" Doctor Robert Rowen MD
OPCs and Your Endothelium and Blood
"Your capillaries are the smallest element of the blood circulation system – but maintaining them delivers the biggest benefits. ... Jack Masquelier discovered two plant extracts that help fight ageing – and therefore the decline – of blood vessels and capillaries. In doing so he provided a means by which you can maintain vitality as you age. His extracts stimulate blood flow and help against the damaging effects of free radicals. The beneficial effects can be felt throughout your entire body, from the tips of your toes to the top of your head, including your eyes and skin." Aging & blood vessels Note OPCs can help your capillaries produce good Nitric Oxide which will help keep your blood flowing freely
The

OPCs are very protective and reparative of your endothelium.

OPCs protect your endothelium from glycation.

Every artery in your circulation system is lined with endothelial cells. The OPCs protect your endothelium from glycation. Your endothelium is the interface between your flowing blood and the rest of your body and supplies many factors which affect blood coagulation.

The OPCs protect your collagen, a base membrane of many tissues, from oxidation, OPCs are a class of antioxidant plus it will pay you to be very familiar with IMO. Once your learn the manifold benefits and multiple sources of the OPCs it may alter your eating habits, at least it has mine.
Erectile Dysfunction Often an Early MARKER for CVD Problems
"Erectile dysfunction is an early symptom of artery disease. It can show up as a warning sign up to three years before a heart attack or stroke. Compelling research demonstrates that certain nutrients boost levels of nitric oxide, which relaxes blood vessels and enables efficient blood flow—the key to both overall vascular health and male sexual function." Enhance Erectile Function by Improving Vascular Health
"Erectile problems may show up about three years before a cardiovascular event such as a heart attack or stroke." Life Extension
Erectile Dysfunction can be an important early symptom for a circulation system that is FAILING; so you need to fix it for far more reasons than good sex. A heart attack is one good reason. When our sex organs are able to fully erect and hold the erection for longer than few minutes it can be a sign we do not have many serious circulation problems.
PPI Drugs and CVD
"Stomach acid is required for optimal absorption of nutrients like selenium and magnesium. Aging individuals who don't supplement with essential nutrients are often deficient. If they take a proton pump inhibitor and don't supplement, they are at risk for severe nutrient deficiencies. When the body is deprived of calcium, it robs it from the bones, which results in release of bony constituents that contribute to coronary artery calcification. The mineral deficit most frequently associated with proton pump inhibitor use is magnesium. Several studies show frank magnesium deficits in response to suppressing stomach acid with proton pump inhibitors." Hidden Factor Behind Kidney Disease Epidemic
Folks here is an EASY way to cut your CVD risk; just avoid the deadly PPI Drugs.
Please visit the Sugar and Disease Protocol to learn how to help limit or prevent CVD by stopping or limiting SUGAR found in table SUGAR other SUGARS and simple carbs.
All this sugar is getting converted into EXCESS triglycerides which should take some of the blame for CVD NOT LDL
"What if you were to learn that every day, 25 percent of your calories came from a poison, disguised as a food? And what if you discovered that this chemical imposter was responsible for your insulin resistance and weight gain? And elevated blood pressure. And elevated triglycerides and LDL. And depletion of vitamins and minerals. And even gout, heart disease and liver damage? What if you were to discover that this toxic substance had been dumped into your food in gradually increasing quantities for the last thirty years, with the full knowledge and blessings of the American Heart Association, the American Medical Association, the USDA and the FDA? Doctor Robert H. Lustig MD UCSF Start of series, NOTE You MUST watch this,
This video will help you kick the deadly sugar habit, Please start your anti-CVD program by eliminating sugar/HFCS from your diet
"It might surprise you to learn that nearly 85 percent of coronary bypass surgeries are done unnecessarily. But at nearly $60,000 per surgery it's certainly easy to see why. Since almost 70 percent of the U.S. population has some sort of heart disease—related treatments, surgeries, and drugs line the pockets of mainstream medicine and big pharma. It ultimately puts your health at risk and this infuriates me. That's why I wrote my book the Doctor's Heart Cure." Doctor Al Sears MD, Note this book is a great concise big picture of how to obviate 75% of your CVD death risk
"Heart disease, just like type 2 diabetes, is one of the easiest diseases to prevent and avoid, BUT you simply must be proactive." Doctor Joseph Mercola MD
This book will do more to change your ideas on the ABSOLUTE importance of nutrition than any other IMO.
"The diets of healthy primitive and non-industrialized peoples contain no refined or denatured foods such as refined sugar or corn syrup; white flour; canned foods; pasteurized, homogenized, skim or low-fat milk; refined or hydrogenated vegetable oils; protein powders; artificial vitamins or toxic additives and colorings." Weston A, Price Foundation
"Circling the world in the 1920s and 30s, Doctor Price and his wife found the same sinister pattern among "primitive" populations, whether isolated Irish fishermen, tribal Africans, Pacific Islanders, Eskimos, North and South American Indians or Australian Aborigines. Those groups that followed their traditional nature-based diets enjoyed good health and vigor and those that turned to the 'civilized' diet of processed, sugar-laden foods soon developed a variety of ills, including misshapen bones and teeth-and the situation worsened with each generation." Doctor Robert M. Cathcart MD
"Coronary heart disease need never ever exist and if it does exist it need never ever progress. A raw plant based diet restores the ability of the endothelial cells to produce nitric oxide which oxygenates the entire body." Doctor Caldwell Esselstyn MD Coronary Specialist Cleveland Clinic, Note couple this with ingesting NO processed vegetable oils and its close to 100% IMO
"The Doctor of the Future will give no medicine, but will involve the patient in the proper use of food, fresh air, and exercise." Thomas Edison
"Most heart disease is treatable because it is caused by a deficiency of a specific phytonutrient complex." Doctor Bruce West DC
Book Review: This is an EXCELLENT book. You will understand fats
"Ascorbate deficiency is an important underlying factor and that all mechanisms known today leading to CVD can be triggered by ascorbate deficiency. The different mechanisms of human CVD known today therefore all compensate for impaired integrity and stability of the vascular wall caused by chronically low dietary ascorbate intake. If these mechanisms overshoot, heart attack, stroke and other forms of CVD develop. " Doctor Matthias Rath MD
"Preserving and restoring the integrity and stability of the vascular wall is the most important therapeutic aim for prevention and treatment of human CVD. Integrity and stability of connective tissue are critically dependent on an optimum amount and function of collagen and elastin. Ascorbate stimulates the production of collagen and elastin and thereby directly contributes to preserving and restoring the stability and integrity of the vascular wall." Doctor Matthias Rath
MD, Note here it is in a word ascorbate
"The only approach to heart disease that has never failed is prevention. "Treating" heart disease with prevention rather than intervention will require a paradigm shift, a radical reconceptualization of the way we physicians practice medicine and in the way patients not only interact with their health providers, but their lives." Doctor Michael Ozner MD, Note this shift MUST originate IMO with us patients or potential patients
"Ascorbate and several other nutritional supplements are of particular value including niacin, L-proline and L-lysine as well as natural antioxidants. The therapeutic use of these nutrients may pave the way towards a new therapeutic goal: the pharmaceutical, noninvasive reversal of existing CVD with nutritional supplements." Doctor Matthias Rath MD
"Major epidemics and outbreaks are ALWAYS linked to major sociopolitical upheaval. Today our cancer and AIDS pandemics, our explosive diabetes and heart disease rates, obesity and even Avian Flu frights are all man made, politically contrived and financially sustained. These are social political impositions NOT nature's curses." Doctor Leonard Horowitz  
"The leading cause of death in the western world is the formation of abnormal clots inside a blood vessel. It is important for healthy people to take steps to prevent this." Life Extension
"Cardiovascular Disease is essentially unknown in animals producing their own vitamin C at a daily rate of several grams." Doctor Matthias Rath
MD
Learning About Health
A Comparison of Internet Use and Health Status of Populations That Experience Health Disparities
,Note learning about health shows a STRONG Reduction in Risk
"Current research indicates vitamin D deficiency plays a role in causing seventeen varieties of cancer as well as heart disease, stroke, hypertension, autoimmune diseases, diabetes, depression, chronic pain, osteoarthritis, osteoporosis, muscle weakness, muscle wasting, birth defects, and periodontal disease." John Cannell Vitamin D Council
"From many surveys on the isle of Crete, I have the impression that centenarians are common among farmers, whose breakfast is often only a wine glass of Olive Oil. In a fifteen year period only 38 out of 10,000 Cretans died of heart disease compared with 773 out of 10,000 Americans." Doctor Ancel Keys Epidemiologist, Note this survey was taken about 1961 and most poor Cretan farmers rarely if ever saw a doctor
"The decrease in cardiovascular deaths could be staggering if larger numbers of the population took Chondroitin Sulfate." Lester M. Morrison, M.D., F.A.C.A.
"An individual who is prone to anger is about three times more likely to suffer a heart attack or sudden cardiac death as someone who is least prone to anger." Williams et al
"People with periodontal disease are 200% – 300% more likely to have a heart attack than those with healthy gums. Gum disease was a greater risk for heart attack than high blood pressure." Genco
"A study of 2800 men over 55 showed even minor depression can increase cardiac deaths by 60%, while major depression can triple deaths. Stress response to depression seems to trigger chronically high cortisol levels."  Pennix et al
"In a study of 80,000 women researchers concluded a 2% increase in calories from transfats nearly doubled the risk of heart disease."  Harvard
"A study tracking 1822 men over 30 years found that those who ate the most fish, over an ounce per day, cut their risk of cardiovascular disease by over 40% and their risk of heart attack by about half." Northwestern University Medical School
"In all my years of research as a professor of cardiovascular and pulmonary medicine, natto and nattokinase represents the most exciting new development in the prevention and treatment of cardiovascular related diseases, We have finally found a potent natural agent that can thin and dissolve clots effectively, with relative safety and without side effects."  Doctor Martin Milner
"Taking 800 IU of vitamin E daily for three months lowered LDL cholesterol oxidation by 40%. It's very clear that vitamin E is the most potent antioxidant against LDL oxidation. Anyone with a family history of heart disease would be foolish not to take vitamin E." Ishwarlal Jialal, University of Texas
"In our war against heart disease too many Americans sadly continue to rely on risky surgical treatments that can only be effective after the fact, after years of neglect and abuse of their naturally resilient bodies. The good news is that experts are now increasingly recognizing the value of nutritional, dietary and lifestyle therapies for cardiovascular disease prevention and management."  Life Extension
"Oxidation of low-density lipoprotein (LDL) is a primary initiating event in the development of atherosclerosis. LDL oxidation occurs when oxidants such as peroxynitrite radical, iron ascorbate, and copper ascorbate modify LDL particles. Once LDL is oxidized, it can no longer be recognized by LDL receptors, but instead is targeted by scavenger receptors on macro-phages, leading to the formation of lipid-filled foam cells observed in atherosclerotic lesions." Life Extension, Note here is a key to the great cholesterol scam. It is OXIDIZED LDL we should fear NOT LDL
"Lysine and proline have unique features of having a high affinity for sticky lipoproteins. With high level of these two amino acids, plaques already formed can be dissolved and washed out of the body. The end result - healthier vascular walls and reduced risk of cardiovascular disease."  Doctor Michael Lam MD
, Note to do this requires sufficient Vitamin C
"A variety of cardiac arrhythmias have been associated with magnesium dis-equilibrium, including ventricular tachycardias, fibrillations, and ectopic beats. Coronary spasm is also a major pathogenic feature of hypo-magnesemia. For patients with variant angina, 24-hour magnesium retention after intravenous magnesium loading was 60%, while it was only 36% in control subjects. Substantial evidence has associated magnesium deficiency with sudden cardiac death, a condition that claims 300,000 lives every year." Doctor Michael Lam MD
"There is an increase of awareness in the role of omega-3 fatty acids. Omega-3 fatty acids are found in fish and fish oils and aid in the prevention and management of heart diseases. This can help reduce your risk of developing an abnormal heartbeat; which can lead to heart problems and even sudden death. Greater than half of all sudden death from cardiac causes have no history of cardiovascular disease. In fact, over 40% of all heart attack victim autopsies show clear coronary vessels. Clearly, there is much more going on than the simple "cholesterol kills" hypothesis. It is interesting to note that the first and most common sign of cardiovascular disease in post-menopausal women is death. Yes, death. In other words, there are no signs or symptoms." Doctor Michael Lam MD
"When comparing the Greenland Inuit and the Dutch, the former exhibit a significantly lower death rate from acute myocardial infarction despite only moderate differences in their blood cholesterol levels. This is because the Inuit's diet is high in fat and provides up to several grams of omega-3 fatty acid daily, primarily in the form of marine mammals, wildfowl and various fish." Doctor Michael Lam MD
"In a study 1,471 postmenopausal women were randomly assigned to take a placebo or 1,500 mg of calcium daily for five years. Those taking calcium had a 40% higher risk of heart attacks. Their risk for stroke also rose." University of Auckland
"There is no correspondence between coronary mortality and fat consumption."  Michael Gurr PhD, Molecular Sciences, Oxford
"If you believe that you can ward off death by altering the amount of cholesterol in your blood, whether by diet or drugs... you have been taken in by commercial interest groups who are more interested in your money than in your life."  Edward Pinckney, PhD editor of JAMA ( [14] p 262)
"The Masai are animal herders who live in the highlands of Kenya. For centuries their diet has consisted almost exclusively of blood, meat, and milk. A diet higher in cholesterol could scarcely be imagined, unless of course we consider the diet of another isolated group: Eskimos. The Eskimos subsist on diets of meat, fish, and blubber. When no meat or fish is available they can live for months on blubber alone - almost 100% cholesterol. So if the diet/heart/cholesterol myth of organized medicine were true, these two groups should be dying of hypertension and heart attack in high numbers. Instead, the exact opposite is true - heart disease is unknown in both these societies." The Doctor Within
"Scientists were first alerted to the many benefits of fish oils in the early 1970s when Danish physicians observed that Greenland Eskimos had an exceptionally low incidence of heart disease and arthritis despite the fact that they consumed a high-fat diet. Intensive research soon discovered that two of the fats (oils) they consumed in large quantities, EPA (eicosapentaenoic acid) and DHA (docosahexaenoic acid), were actually highly beneficial. More recent research has established that fish oils (EPA and DHA) play a crucial role in the prevention of atherosclerosis, heart attack, depression, and cancer. Clinical trials have shown that fish oil supplementation is effective in the treatment of many disorders including rheumatoid arthritis, diabetes, ulcerative colitis, and Reynaud's disease." Fish and Fish Oil
"There is a better road we can walk down that will provide us with a lifetime of heart health. This road is called progress road and it costs a fraction of the journey down the dead-end road, with excessive interventions and diagnostic studies that don't improve clinical outcome. Progress road is truly the biggest bang for the buck! Progress road utilizes clinically proven prevention rather than needless intervention to keep us healthy and lowers our health care costs that cripple the financial health of America thereby impeding our ability to compete in a global economy."
"Cardiovascular care in America is spiraling out of control. We are now spending more than one hundred billion dollars a year for treatment and management of cardiovascular catastrophes (heart attack, stroke and diseases of the vascular system). This extraordinary amount of money is spent on victims of a disease that is largely preventable. In the Great American Heart Hoax I have outlined the problems of cardiovascular care in America that is draining our healthcare dollars and contributing to our financial collapse. In addition, I point out key areas of wasteful spending on expensive and risky diagnostic studies as well as procedures that are of no benefit to the millions of Americans who fall prey to the cardiovascular intervention industry. What may surprise you is what is considered to be the ultimate of cardiac care in this country is often unnecessary and dangerous."
"Dental diseases, mental diseases, heart disease, infectious respiratory diseases, and heart disease are all at least partially caused by common failures in metabolism. Such failures are inevitable when there is a deficiency of essential nutrients, particularly vitamins D, C, and niacin. There is especially strong evidence for a relationship between vitamin D deficiency and cavities. Dozens of studies were conducted in the 1930's and 1940's [16-27]. More than 90% of the studies concluded that supplementing children with vitamin D prevents cavities. Particularly impressive was a study published in 1941 demonstrated the preventative affect of "massive" doses of vitamin D [28]. And yet no subsequent studies in the scientific literature suggested a need to follow up and repeat this work." Orthomolecular Medicine News Service, February 19, 2009
"Obtaining vitamins in sufficient doses to help prevent dental disease is safe and easily accomplished. Between 5,000 and 15,000 IU of vitamin D may be obtained from modest exposure to sunshine in the middle of the day. Recommending that people regularly use the capacity of their skin to make vitamin D is common sense. Certainly 1,000 to 2,000 IU per day of vitamin D in supplemental form is safe. 2,000 milligrams per day of vitamin C, and hundreds of milligrams per day of niacin, help prevent tooth and mouth troubles. Sick individuals, and those who are prone to cavities, will typically benefit by starting with higher doses of vitamin D, vitamin C, and niacin under the supervision of an orthomolecular physician." Orthomolecular Medicine News Service, February 19, 2009
"Loma Linda University research just published in the American Journal of Clinical Nutrition compares the effects of walnuts and fatty fish in the fight against heart disease, demonstrating that in healthy individuals, walnuts lower cholesterol more than fish, while fatty fish lower triglycerides. Both can reduce the overall risk of coronary heart disease." Life Extension
"Blood clots kill more than 600,000 Americans every year yet conventional medicine has largely ignored well-documented methods of reducing abnormal blood clot formation." Circulation Ahajournal
"High levels of fibrinogen predispose a person to coronary and cerebral artery disease even when other known risk factors are normal." Life Extension
"Excess abdominal fat that grows around internal belly organs, visceral fat, is linked with a host of undesirable conditions including increased inflammation and elevated risks of type 2 diabetes, high blood pressure, atherosclerosis and cardiovascular disease." Life Extension
"Few people realize that excess abdominal fat, especially excess fatty deposits around the internal organs in the abdominal cavity (called visceral body fat), is far more damaging to health and longevity than simply being "overweight." When excess abdominal fat accumulates, research indicates a strong correlation with cardiovascular disease, type II diabetes, and even some types of cancer.1-4 In addition, excessive abdominal fat is also associated with Alzheimer's disease and osteoporosis.5-9 " The Deadly Consequences Of Excess Abdominal Fat
"Fat cells, especially the "white adipose tissue" found in abdominal fat, are a massive factory for inflammatory signaling molecules.6-8 The steady outpouring of these molecules from belly fat cells results in low-grade body-wide inflammation,9,10 which is a primary instigator of chronic "age-related" disorders.11,12 Pro-inflammatory molecules emitted from fat cells interfere with normal insulin function, which results in the state known as insulin resistance.6 Resistance to insulin increases the amount of glucose in the blood, where it further damages tissues and eventually contributes to still greater problems managing weight." Stop the Fat Cycle
Root Canal

is a Prime Cause of Heart Attack
Do NOT get a Root Canal
Doctor Thomas Levy MD, JD on Vitamin C, Heart Attack and Root Canals
"The toxins created by root canals are more toxic than botulism. ... In over 5000 Root Canal extracted teeth every one had toxins present. ... The root Canal Treated tooth is the number one cause of head, neck and Breast Cancer. It is also the number one cause of Heart Attack. ... If all root canals were properly removed and root canals were never done again and if the population started taking 1000mg of vitamin C a day and nothing else changed you would probably increase life expectancy by ten years." Doctor Thomas Levy MD, JD Note WOW
"The toxins created by root canals are more toxic than botulism. ... In over 5000 Root Canal extracted teeth every one had toxins present. ... The root Canal Treated tooth is the number one cause of head, neck and Breast Cancer. It is also the number one cause of Heart Attack. ... If all root canals were properly removed and root canals were never done again and if the population started taking 1000mg of vitamin C a day and nothing else changed you would probably increase life expectancy by ten years." Doctor Thomas Levy MD, JD Note: YOUR Root Canal may be producing this Botulism like toxin. A CRP test for you is a MUST at least twice a year.
"More than 25 million [about 20 million in 2016] root canals are performed every year in this country. Root-canaled teeth are essentially "dead" teeth that can become silent incubators for highly toxic anaerobic bacteria that can, under certain conditions, make their way into your bloodstream to cause a number of serious medical conditions—many not appearing until decades later." 97% of Terminal Cancer Patients Previously Had a Root Canal
Folks this is so profoundly simple and apparent that YOU MUST NOT consider a root canal IMO.
If you have had a Root Canal please consider getting it properly removed.
Some CVD tests are Dangerous and Inconclusive
"Doctor Thomas Graboys of Harvard Medical School saw 168 patients who were told that they needed cardiac catheterization and who came to him for a second opinion. He concluded, in the study published in JAMA in 1992 that 162 of the 168 patients did not need cardiac catheterization. While cardiac catheterization is an essential tool for unstable patients or those experiencing a heart attack, all the evidence suggests it is being overused in stable men and women." Doctor Michael Ozner MD. Note to understand the profound risk this has on people not needing the catheterization please read Doctor Ozner's book "The Great American Heart Hoax"

"I don't consider cardiac catheterization to be either simple or risk-free. It is an invasive procedure, more akin to surgery than image scanning, that can lead to deadly complications, and it should not be ordered at the drop of a hat." Doctor Michael Ozner MD

"Unfortunately the patient must receive a dose of radioactive material through an IV. The patient becomes 'radioactive" which increases the risk of cancer. The second pitfall of the nuclear stress test is that any abnormal finding usually leads to other tests and procedures, usually tests and procedures that studies have not shown to reduce the risk of either heart attack or death." Doctor Michael Ozner MD

"Nature designed us for daily exercise and working harder actually improves the functionality of the heart and blood vessels." Doctor Michael Ozner MD

"And if your doctor couldn't successfully "snake out" the arterial clog, a surgeon could always just bypass it, adding a new pipe through which blood could flow freely. Sounds simple. Makes sense. Why not? I'll tell you why not. Our arteries are not pipes." Doctor Michael Ozner MD

"What makes high levels of triglycerides so dangerous is their shrinking of the average LDL particle size, making the LDL more likely to enter the artery wall and possibly begin the atherosclerosis process." Doctor Michael Ozner MD

"The extracellular accumulation of lipoprotein(a) in the vascular wall as the predominant pathomechanism of human atherosclerosis is no coincidence. The frequency of this mechanism today is directly related to its advantage during the evolution of man. After the loss of endogenous ascorbate production in our ancestors lipoprotein(a) became a life-saving feature to counteract fatal blood-loss through the scorbutic vascular wall. While scurvy is essentially unknown today, chronic insufficient dietary ascorbate intake is widespread. The deposition of lipoprotein(a) in the vascular wall stabilizes the wall of the arteries particularly during ascorbate deficiency. With insufficient dietary ascorbate intake over decades this defense mechanism overshoots and CVD develops." Doctor Matthias Rath

MD, Note take 3 grams of vitamin C/day What could be simpler?

"

Enzymes and other therapies like Hyperbaric Oxygen Therapy and IV chelation offer surprising benefits even a few days after a major circulatory event." Doctor Gary Gordon MD

"The most important thing we can do for CVD prevention is to get the 90% of the public who get little to no exercise and are unfit to become mildly fit. That is where we are going to have our biggest impact on CVD prevention. Clearly that can be accomplished by getting the American public to start moving. Walking 30 minutes a day is a start."

Doctor Michael Ozner MD

"In a group of aging humans with risk factors for cardiovascular events, pomegranate or placebo was ingested on a daily basis. After 12 months blood flow through the carotid artery was increased by 44% in the pomegranate group and worsened 9% in the placebo group." Life extension

"Omega 3 EFA and transfats have profound effects on cardiovascular health in incredibly small amounts. CVD risk is reduced by one third by 250 mg of DHA and EPA. Transfats are the most harmful fats in the food supply. Eating 40 calories of transfats a day raises your risk of CVD by 30%." Doctor Dariush Mozaffarian MD, Note transfats, heavily used in processed foods and fast foods are the man made substitute for natures healthy saturated fats.

"Inflammation is a major risk factor for heart disease, and periodontal disease may increase the inflammation level throughout the body. Since several studies have shown that patients with periodontal disease have an increased risk for cardiovascular disease, we felt it was important to develop clinical recommendations for our respective specialties. Therefore, you will now see cardiologists and periodontists joining forces to help our patients." Consensus Paper AJC, AAP

"Except for a minority of patients, bypass surgery and angioplasty have never been shown to prolong life or prevent heart attacks. An estimated 25% to 30% of angioplasties fail requiring patients to repeat the procedure. And eventually many of these angioplasties will require bypass surgery. Up to 80% of bypass surgeries may experience cognitive difficulties. People who undergo bypass surgery are four times more likely to suffer a subsequent stroke. Complications of angioplasty and stent placement include heart attack, stroke; aneurism at the puncture site; infection and the need for emergency bypass surgery." Doctor Michael Ozner MD

"The study participants all of whom had type 2 diabetes, who ranged in age from 35 to 75, were instructed to take a 20- to 30-minute walk every day. Among the 64 who managed to achieve this, just 1 - or 2 percent -- suffered a stroke and none developed heart disease during the 17-month study. In contrast, of the 38 participants who failed to stick with their exercise prescription, 7 -- or 18 percent -- developed heart disease or had a stroke." International Journal of Sports Medicine, October 2007, Note WOW a better testament for exercise cannot be found

"Chocolate eaters in a study of heart attack survivors had lower blood pressure and were less likely to die of heart disease, scientists in Sweden said. Of the 1,169 patients studied, those who ate chocolate two or more times a week cut their risk of dying from heart disease nearly threefold compared to those who didn't eat chocolate at all, said the study's lead author, Doctor Imre Janszky of Karolinska Institute. This study also suggested antioxidants in cocoa cut the risk of death from heart disease in healthy older men and post-menopausal women," Life Extension, Note dark cocoa should work better

"One study says that natural vitamin K2 reduced arterial calcifications by 50%. And it also reduced cardiovascular mortality risk by the same amount. The dose they used in this study was only 45 mcg. That's a tiny dose. Personally, I think 100 mcg is the optimum dose. So try to take this much every day. The best food source of this vitamin is natto." Doctor Robert Rowen MD

"Researchers at Johns Hopkins and the NIH (led by Dr. Jared Reis) looked at 3500 American teenagers and found teenagers with the lowest Vitamin D levels, compared to the highest, were five times more likely to be obese, 2.5 times more likely to be hypertensive, 2.5 times more likely to have elevated blood sugar, and about 4 times more likely to have the metabolic syndrome. Only 25% of the teenagers had levels higher than 26 ng/ml while 25% had levels lower than 15 ng/ml."

"Dr. Jahi Kumar and colleagues at Albert Einstein School of Medicine looked at more than 6,000 American kids (age one to 21) who were carefully selected to be representative of the average American child. Nine percent of the kids had 25(OH)D levels less than 15 ng/ml and 70% (representing 58 million kids) had levels less than 30 ng/ml. The older the child, the blacker the child, the more TV and video games, the fatter the child, the higher the chance the child is deficient. Tragically, 59% of black teenage girls had levels less than 15 ng/ml. Children with low levels were more likely to have abnormal blood lipids, high blood pressure, obesity, and abnormally elevate parathyroid hormone levels, all risks for future cardiovascular disease. Only 4% of American children take recommended doses of Vitamin D supplements, surely a failure of U.S. pediatricians.

" Note for robust good health shoot for 60 ng/ml IMO

"Cholesterol appears to bind and detoxify endotoxins that enter the circulatory system via the gut. Endotoxins are substances made of fat and sugar constituents – the remnants of certain pathogens destroyed in the gut. Researchers think that HF patients develop a "leaky" intestinal barrier that allows these poisons to enter the bloodstream where they trigger an inflammatory response. The resultant inflammatory compounds can weaken and undermine the sensitive inner endothelial layer of blood vessels that is critical for cardiovascular health. The more endotoxins that make their way into the blood, the greater the risk of disease and death. Therefore, by lowering cholesterol, you take away a key detox weapon for the HF patient." Doctor Steven Sinatra MD

Continuation of Cardiovascular Disease Protection and Treatment Protocol (See CVD Protection and Treatment Protocol Continuation)