Junk Food Protocol
"Nutrition plays a critical role in determining blood pressure. In traditional societies, the inclusion of abundant plant-sourced foods and wild game, along with exclusion of processed foods and food additives like high-fructose corn syrup, confer extraordinary lifelong protection from hypertension. Over the past 50 years, the American food industry has created a destructive and extraordinarily far-reaching array of industrial foods. The average American diet of processed carbohydrates like breakfast cereals and breads (all low-fat!), trans/hydrogenated fatty acids, high-fructose corn syrup, and overly-sugared foods is a guaranteed path towards high blood pressure, not to mention cholesterol distortions, increased inflammatory responses, and obesity.16,17" Reduce Blood Pressure—Naturally
Credit: Madrimasd
"Fichte laid it down that education should aim at destroying free will, so that, after pupils have left school, they shall be incapable, throughout the rest of their lives, of thinking or acting otherwise than as their schoolmasters would have wished. But in this day this was an unattainable ideal: what he regarded as the best system in existence produced Karl Marx. In future such failures are not likely to occur where there is dictatorship. Diet, injections, and injunctions will combine, from a very early age, to produce the sort of character and the sort of beliefs that the authorities consider desirable, and any serious criticism of the powers that be will become psychologically impossible." Bertrand Russell, The Impact of Science on Society
Please visit the Sugar and Disease Protocol to learn how to help prevent SUGAR Diabetes and other disease by stopping or limiting SUGAR found in much junk food, table SUGAR other SUGARS and simple carbs.
"Our physical nature is such that wee need foods that are whole, not refined and denatured, to grow, prosper and reproduce. As the consumption of sugar has increased, so have the "civilized" diseases. In 1821 the average sugar intake in America was 10 pounds a year; today it is 170 pounds per person, representing over one-forth of the average caloric intake. Another large portion of total calories comes from white flour and refined vegetable oils. This means that less than half the diet must provide all the nutrients to a body that is under constant stress from its intake of sugar, white flour and rancid and hydrogenated vegetable oils. Herein lies the root cause of the vast increase in degenerative diseases that plague modern America." Sally Fallon
"The result of our modern diet, which is loaded with grains and sugars (especially fructose), is a large percentage of obesity, and people that are overweight. This can be turned around, however, using a wise combination-approach of a high-fat, low-carb diet and high-intensity interval training."
Doctor Doug McGuff, MD
The bottom line is if you eat Junk you are putting your health and life at serious risk
"Schools HAVE to change the way they feed kids. Eating refined sugar will cause them to go up and down just like cocaine. WE can and MUST make a difference." Ann Cooper Director of Nutrition Services, Berkley Unified School District
"I wish for everyone to help create a strong sustainable movement to educate every child about food, inspire families to cook again and empower people everywhere to fight obesity." Jamie Oliver Good Food Advocate His video is here
"If God didn't make it; don't eat it." Doctor Robert Rowen MD
"There is no such thing as junk food. There is food and there is junk." Doctor Mark Hyman MD
"It appears that obesity is not the only thing controlled by the information in our food. So are stress response, mood, behavior. memory and brain function. That is why a fresh, whole food, organic, real-food diet is the foundation of health."
Doctor Mark Hyman
"Food is powerful medicine. Eating more of certain foods and less of others can substantially boost the bodies ability to fight most illnesses from colds to cancer." Doctor Keith Block MD
This book will do more to change your ideas on the ABSOLUTE importance of nutrition than any other IMO.
"The diets of healthy primitive and non-industrialized peoples contain no refined or denatured foods such as refined sugar or corn syrup; white flour; canned foods; pasteurized, homogenized, skim or low-fat milk; refined or hydrogenated vegetable oils; protein powders; artificial vitamins or toxic additives and colorings." Weston A, Price Foundation
"Circling the world in the 1920s and 30s, Doctor Price and his wife found the same sinister pattern among "primitive" populations, whether isolated Irish fishermen, tribal Africans, Pacific Islanders, Eskimos, North and South American Indians or Australian Aborigines. Those groups that followed their traditional nature-based diets enjoyed good health and vigor and those that turned to the 'civilized' diet of processed, sugar-laden foods soon developed a variety of ills, including misshapen bones and teeth-and the situation worsened with each generation." Doctor Robert M. Cathcart MD
"Artificial food colors are now set to be removed from hundreds of products in the UK because the results of a study showing them to do as much damage to children's brains as lead in gasoline, resulting in a significant reduction in IQ." The Independent UK April 5 2008 ActionOnAdditives.com
"Less than 10% of Americans meet the minimum recommendations of two servings of fruit and three of vegetables a day." US Nutritional Examination
"When we're thirsty, we don't drink water. We drink coffee and Coke and diet Dr. Pepper and ice tea and beer and milk and anything else we've been conditioned to buy. And we tell ourselves we don't need to drink water because all these beverages have water in them. Right? Wrong. It's a long story, but the punchline is this: all these drinks are actually diuretics - they make the cells and the body lose water. The sugar and caffeine in those drinks pull water out of the cells in order to maintain the delicate pH and electrolyte balance in the blood. Result: cell dehydration. Cell dehydration is the #1 cause of aging. Also a big contributor to degenerative diseases, like arthritis, hypertension, and diabetes. One way to tell if you're dehydrated is to check the color of the urine. If it's dark all the time, you're probably dehydrated. It's a good bet that one of the above drinks is your beverage of choice." The Doctor Within
"Armed with your new knowledge, the following experiment will blow you away. Go to your local supermarket with your glasses or a magnifying glass, without being in a hurry. Start anywhere and just read all the fine print on food labels. Check out the frozen dessert section - you know, all those boxes with the beautiful pictures of homemade pies and cakes and turnovers. You'll be amazed to see that hydrogenated soybean oil is not simply an ingredient in many of these desserts, but that it is the main ingredient. Next try the salad dressing aisle. Start with the creamies - bleu cheese, Ranch, etc. Partially hydrogenated soybean oil - the main ingredient. Next go to the commercial bread and pastries section. Most breads have the ingredients printed in orange microfonts so that you can't make them out with the bread as the background. This is no accident. Here you'll see not only a ton of hydrogenated soybean oil - you'll also see beaucoup high fructose corn syrup - another neurotoxic non-food. (See SUGAR) Next try the soup section - read every word. Then cruise on over to the pasta section. Don't forget the commercial cookies section. Soon it will dawn on you, like it dawned on Charleton Heston; we are becoming partially hydrogenated soybean oil!" The Doctor Within
, Note partially hydrogenated soybean oil is a very unhealthy transfat
"Diet can be a major source of free radical stressors with processed or highly heated oils being the main offenders. If you are still using "foods" like refined vegetable oils, margarine or shortening (or "foods" made with them such as all commercial baked goods and "snack" chips), you need to remove them from your diet. Replace these harmful fats with natural, cold pressed oils such as olive oil (which can be used for cooking) and small amounts of flax oil or walnut oil (which should never be heated). Food grade, unrefined coconut oil and organic butter are also excellent choices, especially for cooking. Both of these naturally saturated fats are rich in certain fatty acids that have proven activity against bacteria, harmful yeasts, fungi and tumor cells." Stephen Byrnes
"People who consume higher amounts of vegetable oil lose their vision about 4 times faster and have twice the risk of macular degeneration as individuals who consume the lowest amounts of vegetable oil."  Doctor Paul Beaumont
"During the period of rapid increase in heart disease (1920-1960), American consumption of animal fats declined but consumption of hydrogenated and industrially processed vegetable fats increased dramatically." USDA-HNI
"Well, I'm not against oral hygiene. Of course, hygiene practices are preventive, and help minimize the destructive effect of our "civilized", refined diet. But the real issue is still diet. The natives Dr. Price tracked down and studied weren't free of cavities, inflamed gums, and degenerative diseases because they had better tooth brushes! It's so easy to lose sight of the significance of what Dr. Price discovered. We tend to sweep it under the rug - we'd actually prefer to hear that if we would just brush better, longer, or more often, we too could be free of dental problems. Certainly, part of the purpose of my book is to stimulate dental research into finding a way to sterilize dentin tubules. Only then can dentists really learn to save teeth for a lifetime. But the bottom line remains: A primitive diet of whole unrefined foods is the only thing that has been found to actually prevent both tooth decay and degenerative diseases."  GEORGE MEINIG, D.D.S. author "Root Canal Cover-Up EXPOSED - Many Illnesses Result"
"Dietary polyunsaturated fatty acids of the omega 6 class found in corn oil and safflower oil may be involved in the development of breast cancer, where as long chain omega 3 PUFAs found in fish oil can inhibit breast cancer." Bagga et al
"Children drinking soda pop, eating candy and chomping on potato chips make good prospects for future osteoporosis patients; all of these contribute to the onset of this disease. This is due to the inadequate amounts of calcium, magnesium and vitamin D in these "foods".  The phosphorus from the soda pop actually leaches calcium out of the bone making osteoporosis likely." Doctor Ross Hauser
"Genetically modified hydrogenated soybean oil is now present in over 60% of food items on the shelves of American supermarkets. It's the main ingredient in most commercial pies, cakes, ice cream, chocolate candy, donuts, pastries, cookies, and salad dressings, and a hidden ingredient in practically everything else. It has no food value, cannot be well digested, and contains many contaminants." The Doctor Within
"Food processing has only been around for about the last 90 years or so. Food processing came about mainly during wartime when we had to figure out how to transport large quantities of food to the WWI soldiers without spoiling on the way. Scientists found out that the more efficient were the methods of removing enzymes from foods, the better it transported and the longer it lasted. After the war, the techniques that had been learned were applied to the grocery business. The supermarket industry soon found out that profits could be greatly increased if foods can be made to last longer without spoiling. If that meant that they were also removing most or all of the nutrition from the food along with the enzymes, hey, too bad. The manufacturers weren't in the health business; this was the Shelf-Life business." The Doctor Within
"As a result of being misled, we have a consuming public terrified of natural fats and oils--a public, which, by its avoidance of these natural fats and oils, and consumption of fabricated, man-manipulated fat and oil replacements, such as the transfats and the unstable polyunsaturates, is becoming increasingly obese and ill. This attempt by the FDA to tar the wholesome saturated fats with the sins of the transfats so as to promote in the minds of the consumers the idea that they are both the same, is not supported by real science. Biologically, the saturates and the transfats have totally opposite effects; the effects of the saturates are good and those of the transfats are undesirable." Mary Enig PhD Food Scientist
"Gas, bloating, heartburn, stomach ache, feeling full when beginning to eat, abdominal cramping, unsatisfied hunger - these are common symptoms of enzyme deficiency. But most doctors treat such problems as though they were signs of drug deficiency! All that pizza and fries and tacos and yoghurt is devitalized food: no enzymes. As a result, once in the stomach, it just sits there. The stomach produces more and more acids and digestive enzymes trying to break down this overcooked, chemical-laden sludge we mistakenly refer to as food. But it can't do it." The Doctor Within
"Research indicates that men who frequently include hot dogs, bologna, and bacon in their diet increase their risk of type 2 diabetes by almost 50%." Van Dam et al 2002
"Folate deficiency is the most common deficiency in the world." Krause et al, Note eat fresh and you will have NO folate deficiency. Folate is one of the things processed OUT of processed food.
"These four primary things -- exercising, addressing emotional stress, eating right, and getting regular sun exposure -- will make you feel at the top of your game. Whether you want to overcome depression or just want to stay healthy, these are the lifestyle changes that will get you there."
Doctor Joseph Mercola MD
"So-called "diet" drinks do nothing to foster weight loss. In fact, the evidence clearly shows that they increase weight. How might that happen? When you drink something that tastes sweet, your pancreas responds by making insulin in preparation for a natural load of sugar. No sugar comes. So your blood sugar drops and you get hungry. You eat more and gain weight. Furthermore, "diet drinks" are loaded with aspartame. Aspartame is 10% methanol, a horrible neurotoxin. Aspartame causes a large number of neurological abnormalities. I consulted with my own dentist today for his take on it. He would prefer his patients to drink sodas containing sugar rather than the poison. At least your body recognizes sugar, even if not good for you. Aspartame and other sweetening chemicals are foreign to your body." Doctor Robert Rowen MD, Note we need not choose the bad in preference to the worse, reject BOTH poisons
We found eating unaltered, raw food or food heated at low temperatures did not cause increased leukocytes. In addition, if a food had been heated beyond a certain temperature (unique to each food), or if the food was processed (refined, added chemicals, etc.), this always caused leukocytosis. The foods causing the greatest leukocytosis, were processed foods that had been refined, homogenized, pasteurized, or chemically preserved." Swiss Institute of Chemistry, Note the leukocytes are the immune system attacking a foreign invader; the "processed food" is not recognized as food.
"If you're consuming a food or beverage created in a lab instead of by nature, you can be assured your body doesn't recognize it. This opens the door to short-term and long-lasting health problems for you and your family." Doctor Joseph Mercola MD
"Two recent studies provided the first evidence that fructose helps raise blood pressure. One study further suggested that people who consume junk foods and sweetened soft drinks at night could gain weight faster than those who don't." Experimental Physiology June 1, 2009; 94: 648-658
"Food is the cause of the vast majority of our health problems and food is also the solution." Doctor Victor Marchione MD
"Two thirds of all deaths are directly affected by improper diet." US Surgeon General
"Many people are under the mistaken impression that cooking from scratch is an extremely complicated affair that takes lots of time and costs more than they could possibly afford. Listen, that's NOT necessarily true!" Doctor Joseph Mercola MD
"After all, 98 percent of kids eat as many as three snacks per day and over a quarter of their total calories comes from pure junk. Toss in a few soft drinks, and pretty soon you'll need a calculator to keep track. Of course, the simple solution would be for parents to wise up and take better care of their kids." Doctor William Douglass MD
Folks it's not called Junk for nothing
"Two thirds of all deaths are directly affected by improper diet." US Surgeon General
"Jack LaLanne's stern recommendation to avoid junk and other unhealthy foods alone could bail this country out of the health care costs it now faces." Life Extension
"A basic hypothesis of natural medicine states that the introduction into the human body of molecules and energies, to which it is not accustomed, is much more likely to cause harm than good." Comparative Study of Food Prepared Conventionally and in the Microwave Oven, published by Raum & Zelt in 1992, at 3(2): 43
"I believe many of our country's chronic health problems would simply disappear if greater attention was paid to the root problem — the food you eat."
D
octor Joseph Mercola MD
If you watch WHAT people are checking out of the supermarket a good portion of it is Junk. I have watched a young mother with kids check out one hundred dollars of "food" products and less than 20% was fit to eat. What will become of these kids? We already know. We are seeing type 2, so called adult onset, diabetes in children as young as seven. We are seeing three times the fat kids as fifty years ago. ADHD (See ADHD Protocol) and all the other so-called hyperactive diseases have a major root in the sugar, HFCS, bad fats, denatured proteins, soybeans, chemicals and sugar our kids are eating.
You CANNOT eat Junk
Butts and Burgers the connection: Addiction
"Two thirds of all deaths are directly affected by improper diet." US Surgeon General
There is only one species on Earth that thinks a McDonald's hamburger is food. This species is suffering from skyrocketing rates of diabetes, cancer, heart disease, dementia and obesity. This species claims to be the most intelligent species on the planet, and yet it behaves in such a moronic way that it feeds its own children poisonous chemicals and such atrocious non-foods that even fungi won't eat it (and fungi will eat cow manure, just FYI)." McDonald's "food" refuses to decompose
You cannot eat this junk, you cannot feed it to your family, and you cannot let your family eat it. EVERYTHING you put in your mouth affects your health. This Junk displaces the GOOD FOOD we should be eating. It contains MANY substances PROVEN to be harmful to us. We are not robots; we will fail from time to time in our eating BUT we cannot PLAN to fail. Plan to succeed; plan to eliminate Junk Food from your life and the lives of those you love.
GMO "Food" is Designed to bring on Digestive Problems
When you eat a diet of mostly processed food, you are eating largely GMO Soybeans, GMO Corn, GMO sugar and soon GMO white flour, This is Proven to bring on digestive and MANY other problems. Please view the videos below to see how insane this is.
This GMO "food" will bring on health problems sooner rather than later. Likely you will visit your local sawbones. He will tell you "Ah yes you have digestive problems; take this drug." The toxic drug will not solve your problem and will introduce other perhaps larger problems. Just stopping the GMO crap will often solve MANY problems. Many doctors are seeing impressive results just by stopping GMO. Eating GMO is like drinking water from the street IMO. I kid not!
Jeffrey M Smith on GMO's - FULL HD This must see video exposes the abject EVIL of GMO
GMO "foods" and Digestive Diseases
Just what is Junk Food?
"During the Paleolithic period, about 12,000 years ago, people ate primarily non-starchy vegetables, fruit, nuts, roots and lean meat, including ostrich and bison as well as organ meats and seafood—a far cry from the standard American diet. Today, these healthy staples have been largely replaced with refined sugar, high fructose corn syrup, cereal, bread, potatoes and pasteurized milk products … which are doing you no favors in terms of health. During the Paleolithic period our ancestors didn't die of heart disease, diabetes and cancer -- which are among the leading causes of death today, and all are related to diet. The primary disease-causing culprits in the modern diet are sugars, particularly fructose, and grains. If you want to avoid heart disease, high cholesterol, type 2 diabetes or even cancer, you'll want to severely restrict your fructose and grain consumption."
Doctor Joseph Mercola MD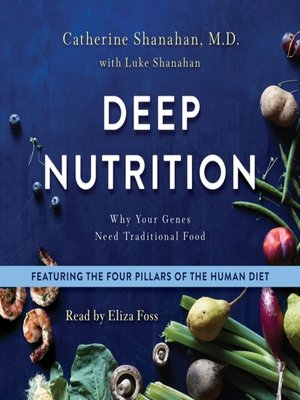 "Vegetable oil is the lipid extracted from corn, canola, soy, sunflower, cottonseed, safflower, rice bran, and grapeseed. Vegetable oil doesn't come from broccoli, and it doesn't equate to a serving of greens. It is found in almost all ready-made foods, from granola and squishy-soft baked goods, to rice milk and soy milk, to vegetarian cheese and meat substitutes, to frozen meals and side dishes… Dietary vegetable oil can transform ordinary fatty acids into a kind of atomic tornado. Tearing through cellular structures and leaving molecular wreckage in its wake. Eating vegetable oil doesn't just mess up your arteries. Those disruptive free radicals can interfere with nearly everything a cell might need to do, leading to almost any disease you can name. At no point in our life cycle is this disruption more devastating than while we're developing in the womb."
"Lipid scientists have been publishing papers on this topic for decades, trying to warn us that vegetable oil-rich diets can cause dangerous oxidative stress and are an under-recognized cause of heart disease and accelerated aging. But the most terrifying aspect about vegetable oil is that it's also destroying the organ most susceptible to oxidative stress, our brains. It's no exaggeration to say that vegetable oil attacks your family legacy at both ends of the generational spectrum, robbing your children of their physiologic birthright and erasing memories from our parents' and grandparents' minds. Thanks to vegetable oil's inherent ability to inhibit life, vegetable oils are the chemicals that preserve a Twinkie for years on end. More than any other ingredient, vegetable oil is what puts the "junk" in junk food. A patient of mine on Kauai told me that the paniolos (Hawaiian cowboys) used to cure hide leather to make their saddles using cottonseed oil, but did they eat the stuff? Ho, brah, dat's lolo ("crazy"). They didn't eat it, and neither should you."
Food is not considered junk just because of high unhealthy fat or sugar content, there is a long list of poisonous chemicals used by the food industry that are striking down people. And there are many serious nutritional deficiencies in today's food that diminish our bodies capacity to deal safely with these chemicals and heavy metals – with vitamins C, D and E, magnesium, chromium and selenium deficiencies at the top of the list.
See the cave man diet for an alternative way of eating.
Junk Food
Refined Vegetable Oil and the Depopulation Program
Do not eat Refined Vegetable Oils of ANY TYPE; they are destroyed oils. Eat good nutritious vegetables and you will be eating their good oils. All the GMO and crap oils you do not eat in any form.
<![if !vml]> This chart shows the increase in unsaturated fatty acids consumed in the USA in the last one hundred years. The major rise began just before WWII when the use of refined vegetable oils started to burgeon. The refined vegetable oils IMO are a major cause of both CVD and cancer. Junk food is loaded with these denatured oils<![endif]>
"Two thirds of all deaths are directly affected by improper diet." US Surgeon General
Doctor Mercola's Top Worst "Foods"
Doughnuts
Doughnuts are fried, full of sugar and white flour and most all varieties contain trans fat. Store-bought doughnuts are made up of about 35 percent to 40 percent trans fat.
Soda
One can of soda has about 10 teaspoons of sugar, 150 calories, 30 to 55 mg of caffeine, and is loaded with artificial food colors and sulphites.
French Fries (and Nearly All Commercially Fried Foods)
Potatoes are bad enough when consumed in their raw state, as their simple sugars are rapidly converted to glucose that raises insulin levels and can devastate your health. But when they are cooked in trans fat at high temperatures, all sorts of interesting and very unpleasant things occur
Chips
Most commercial chips, and this includes corn chips, potato chips, tortilla chips, you name it, are high in trans fat
Fried Non-Fish Seafood
This category represents the culmination of non-healthy aspects of food. Fried shrimp, clams, oysters, lobsters, and so on have all the issues of trans fat and acrylamide mentioned above, plus an added risk of mercury. Seafood is loaded with toxic mercury and shellfish like shrimp and lobsters can be contaminated with parasites and resistant viruses that may not even be killed with high heat. These creatures, considered scavenger animals, consume foods that may be harmful for you. Note fried fish is also a poor choice.
So if you cannot eat Junk Food for a snack what do you do? You eat a healthy snack (See Healthy Snack Protocol) instead of a small unhealthy snack or eat a healthy small meal instead of a large unhealthy snack.
The bottom line is if you eat Junk you are putting your health and life at serious risk. This "food" will not kill you immediately IMO it may take twenty or thirty years; but it will start to drag down your health immediately.
Also See (Obesity Protocol)
Top 10 Worst Foods - Nutrition By Natalie
What's Wrong With Our Food System
What's really in the food? The A to Z of the food industry's most evil ingredients