I
mmune System Protection Protocol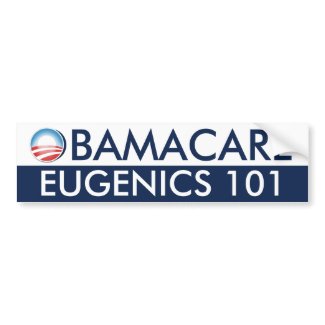 "Mycoplasma is the co-factor that alters the human immune system and opens the door for the autoimmune degenerative diseases such as AIDS, Alzheimer's disease, Bi-Polar Disease, Creutzfeldt-Jakob disease, Chronic Fatigue/ Myalgic Encephalomyelitis, Diabetes Type One, Fibromyalgia, Huntington's disease, Multiple Sclerosis, Parkinson's disease." Doctor Harold Clark

Note IMO you MUST be aware of weaponized Mycoplasma and its possible consequences on your immune system if you are to have a chance with all these often "strange Diseases"

"According to Dr Shyh-Ching Lo, senior researcher at The Armed Forces Institute of Pathology and one of America's top mycoplasma researchers, this disease agent causes many illnesses including AIDS, cancer, chronic fatigue syndrome, Crohn's colitis, Type I diabetes, multiple sclerosis, Parkinson's disease, Wegener's disease and collagen-vascular diseases such as rheumatoid arthritis and Alzheimer's. I have all the official documents to prove that mycoplasma is the disease agent in chronic fatigue syndrome/fibromyalgia as well as in AIDS, multiple sclerosis and many other illnesses." Donald W. Scott MA

"It appears that obesity is not the only thing controlled by the information in our food. So are stress response, mood, behavior. memory and brain function. That is why a fresh, whole food, organic, real-food diet is the foundation of health."

Doctor Mark Hyman

"Food is powerful medicine. Eating more of certain foods and less of others can substantially boost the bodies ability to fight most illnesses from colds to cancer." Doctor Keith Block MD

"The most consistent deficiencies linked to immune dysfunction have been low levels of vitamins A, C, E and B6, copper, iron, and zinc."

 Life Extension

"Researchers are discovering an increasing number of links between the immune, nervous, and endocrine systems. Hormones of the endocrine system, such as vitamin D, help the immune and nervous systems defend the body, with defects in this intricate system leading to autoimmune disorders." Doctor John Cannell Vitamin D Council
This book will do more to change your ideas on the ABSOLUTE importance of nutrition than any other IMO.

"The diets of healthy primitive and non-industrialized peoples contain no refined or denatured foods such as refined sugar or corn syrup; white flour; canned foods; pasteurized, homogenized, skim or low-fat milk; refined or hydrogenated vegetable oils; protein powders; artificial vitamins or toxic additives and colorings." Weston A, Price Foundation

"Circling the world in the 1920s and 30s, Doctor Price and his wife found the same sinister pattern among "primitive" populations, whether isolated Irish fishermen, tribal Africans, Pacific Islanders, Eskimos, North and South American Indians or Australian Aborigines. Those groups that followed their traditional nature-based diets enjoyed good health and vigor and those that turned to the 'civilized' diet of processed, sugar-laden foods soon developed a variety of ills, including misshapen bones and teeth-and the situation worsened with each generation." Doctor Robert M. Cathcart MD

"Deficiencies of selenium and zinc, important antioxidant micronutrients; contribute to compromised immunity." Girodon et al

"Selenium deficiency has been shown to inhibit resistance to infection as a result of impaired white blood cell and thymus function. Supplementing with selenium 200 mcg/day has been shown to stimulate white blood cell and thymus function." Gershwin et al

"Supplementing with selenium, 200mcg/day in individuals with normal blood levels of selenium resulted in a 118% increase in the ability of lymphocytes to kill tumor cells and an 82% increase in the activity of natural killer cells." Roy

, Note can you afford to be without this immune power?

"Four ounces of carbohydrates in the form of glucose, fructose, sucrose, honey or orange juice can reduce the ability of your white blood cells to destroy foreign invaders by up to 50%. This effect lasts about 5 hours."  Sanchez et al

Note this is one reason not to eat when sick

"Short term fasting, one to two days, can improve immune response by lowering blood sugar levels since this results in a 50% increase in the ability of the white blood cells to destroy microorganisms." Sanchez

, Note when sick don't eat IMO, ask your dog

"It is thought the negative effects of sugar result from the elevation of insulin levels and the competition with vitamin C for metabolism transport sites." Mann

"Four ounces of carbohydrates in the form of glucose, fructose, sucrose, honey or orange juice can reduce the ability of your white blood cells to destroy foreign invaders by up to 50%. This effect lasts about 5 hours."  Sanchez et al

"Since the average American consumes about 8 ounces of sugar a day the inescapable conclusion is most Americans have chronically compromised immune systems." Murray & Pizzorno, Note here it is folks a key to health 

"Lactoferrin is present in human mucous membrane secretions; suggesting an innate human immune enhancing function." Nishiya et al

"People know that something isn't right. They keep their kids in the cleanest environments and they get asthma. We get all of these things that were rare becoming common. And a lot of it comes down to hygiene. Excessive hygiene can potentially lead to disease. Public hygiene and cleanliness are very good for us, but removing ourselves entirely from our natural environment is bad for us. We need to figure out the aspects of dirt and exposure that are good for us and hopefully we can find a balance."

 Joel Weinstock Chief of Gastroenterology Tufts-New England Medical Center

, Note yes add dirt and subtract vaccination

"Lactoferrin is found throughout the human body and occurs in all secretions that bathe the mucous membranes, bronchial and nasal secretions, hepatic bile and pancreatic bile and is an essential factor in the immune response." Nikolaev et al

"The possibility that lactoferrin limits the autodestructive inflammatory response presents a new alternative for the future management of systematic inflammation." Kruzel et al

MANY Drugs not just Antibiotics Destroy your Immune System REQUIRED Healthy Microbiome

"You've probably heard by now that antibiotics can seriously impact your gut microbiome, but it turns out that this action is not just limited to antibiotics. Now, scientists from Germany's European Molecular Biology Laboratory have found that many drugs that target human cells rather than bacteria can cause changes in microbiome composition as well. In fact, the scientists found that more than 25 percent of the 923 non-antibiotic drugs studied decreased the growth of one or more species of human gut bacteria. Some of the drugs that were identified as problematic include anti-diabetics, non-steroidal anti-inflammatory drugs, atypical antipsychotics, and proton pump inhibitors." Scientists warn that many pharma drugs DESTROY our gut microbiome, causing us to be more vulnerable to disease

Folks this is a blockbuster. We have long known Antibiotics destroy healthy salubrious bacteria all throughout your body. I probably like many others thought the rest of the drug world might not be this harmful. I like many others was WRONG.

Actually this does not affect my attitude on toxic drugs; I rigorously AVOID them ALL like the plague. But it sure SCHOCKS me as it should you IMO. Note the PPI drugs mentioned are over the counter.
"LEAVE THOSE KIDS ALONE It starts almost at birth - you know, the ear infection thing. Otitis media, they call it. At the slightest redness around the ear, or the slightest little sniffle, any good mother will drag her baby into any good doctor for a checkup, right? Prescription? Antibiotics. Yes m'am, we'll kill those bad bugs before they ever get a chance to get started. Antibiotics are for what? That's right - bacteria. But according to the NEJM, 28 Jan 99, at least 41% of otitis media is caused by virus. But they get antibiotics anyway, as often as not because the parents insist on getting them. And that's for the cases which actually are otitis media, not even counting all the rashes, allergies, or little traumas which are misdiagnosed as otitis media. Drug of choice: amoxicillin, even though doctors have known since 1991 that kids who take amoxicillin for simple otitis media have a 2-6 times greater chance of recurring infection than kids who don't. (JAMA, 18 Dec 1991)" The Doctor Within
"In neither case are the bacteria causing illness. They are trying to prevent illness by breaking down the dying tissue. Whether it's rotting yogurt in a blocked colon, a dead coyote in the forest, or infected liver cells in the body of an alcoholic, bacteria are just doing what they do best: cleaning up. When the bacteria are "diagnosed" as the cause of the illness, rather than a sign of the illness, the medical approach is to try and kill them. But that's like killing the garbage men. The garbage remains. Understanding such a simple concept is pivotal in arriving at a holistic outlook toward health."
The Doctor Within
"Mice were protected against type 1 diabetes under normal living conditions. But when they were raised in a germ-free environment, and lacked beneficial gut bacteria, they developed severe diabetes. It was only when the mice were exposed to bacteria normally found in the human intestine that they became less likely to develop diabetes". Nature 28 Sept 2008
"Current evidence suggests that the overall load of infectious agents, including respiratory viruses, encountered early in life is an important factor influencing maturation of the immune system from a type 2 bias at birth towards predominantly type 1 responses, thus avoiding atopic diseases. The 'hygiene hypothesis' proposes that the relatively sterile environment present in industrialized Western countries has contributed to the recent epidemic of asthma and atopy. Whether specific infections are of greater or lesser protective value is an important question if strategies are to be derived to mimic the beneficial effects of childhood infection whilst avoiding morbidity and potential mortality of the natural pathogens." Message and Johnson 2002
"Professor Hobart W. Harris at the Surgical Research Laboratory at San Francisco General Hospital and his team found that solutions rich in triglycerides but with practically no cholesterol were able to protect experimental animals from the toxic effects of endotoxin and they concluded that the high level of triglycerides seen in sepsis is a normal immune response to infection."

Note this should open a few eyes. Markers are not causes
"Narcotics are addictive. Another reason to avoid narcotics is that narcotics medications suppress the immune system. Chronic use of narcotics has been shown to decrease both B-cell and T-cell function, reduce the effectiveness of phagocytes to kill organisms like candida and cause atrophy of such important immune organs as the spleen and thymus." Doctor Ross Hauser MD
"All the reasons for inadequate soft tissue healing have one thing in common; they all lead to suboptimal immune function. Immune function declines with age and endocrine or nutritional inadequacies. Immobility, RICE, NSAIDs, infections, allergies, acidic blood and poor tissue oxygenation all cause a decline in the immune response." Doctor Ross Hauser MD
 "Fevers are generally good. The brain raises the temperature of the body for a reason - something has triggered an inflammation and the body is trying to make an inhospitable environment for the irritant and throw it off. Basic detox. Tylenol, ice baths, and drugs may interfere with the body's most instinctive first line of defense. Think how arrogant that is. Who knows better than your body when to turn up the thermostat? Now in that rare one in 5 million event where there's a danger of meningitis or the patient is delirious and remains in a very high fever for days on end - that may be the time to consider drugs. Like I said, life-threatening situations. But how often does that happen? When do we take antibiotics? Usually the first sign of a cold or fever. When we're young, they work. But most people use up all their ammunition early. Remember - average is 17 runs of antibiotics by the age of nine. Then when something serious happens, drugs fail. Not only are the bacteria now resistant; the body has never been given the opportunity to develop its own defenses, its own immune system. The result is just what the market growth drug industry wanted: a nation of people who are always sick, get colds a few times a year, have frequent headaches and digestive disorders and every few years get a "major" illness. Oh yes, and two thirds of whom will die either of heart disease or cancer." The Doctor Within
"It is astounding to learn that the average child of nine in this country has already had 17 runs of antibiotics in his lifetime! Why is that a problem? The word is attenuation. Attenuation means that the bacteria weren't killed; only half-killed. There are two reasons why this may have happened: 1) Most people stop taking the antibiotic as soon as they feel better. Isn't that true? They think they're fine, but what they just did was allow some bacteria to survive in a mutated form which is now resistant to the antibiotic they just took. Which means that next time the drug won't work.  2) The bacteria mutated and survived the full course of antibiotics." The Doctor Within, Note there is NO way for the human race to win this game
"Infection follows inflammation. Some antigen has been identified and the body has mobilized its forces - the white cells - to wall off the area. The invader is attacked and many white cells are killed in the process. Pus is simply the accumulation of dead white cells that have done their job. Limited infection is not an emergency. It simply means that the body's defenses are working." The Doctor Within
 "A rebuilding detoxification diet provides nutritional fortification for the body's immune system. While there are many different detoxification approaches available, they differ in their actions and purpose. Some detoxification programs only affect the bowels. Others may cleanse the liver or blood while others may aid the kidneys or the skin in their functions. Conditions that must be considered in the detoxification process are nutrition, water, exercise, rest, sunshine, and fresh air. By combining these detoxification programs into a total anti-aging program, one can effectively regain health to an optimal level and thus look younger in the process. Once detoxification of the body takes place and when the body eliminates toxins, health is restored and vigor is revitalized. A natural vegetarian diet is the best way to eliminate toxins from the body effectively. A rebuilding detoxification diet is essentially a vegetarian diet consisting of whole fruits, green leafy vegetables, legumes, and seeds. Meat and fish are taken sparingly, if at all. Organic eggs are acceptable in reasonable quantities. Food groups are rotated every four days to allow maximum elimination from the body before another quantity of the same food group are ingested."  Doctor Michael Lam MD
"The findings reveal that low vitamin D levels negatively impact inflammation and immune response, even in healthy women, Increased inflammation normally is found in people with obesity or chronic diseases; a small decrease in vitamin D levels may aggravate symptoms in people who are sick." Doctor Catherine Peterson, University of Missouri
"Remember all heavy metals drag down the immunity." Doctor Gary Gordon MD
"I believe that learning about the risks and benefits of aggressive high-dose IV vitamin C treatment may save lots of lives, since such treatment combines at least two vital functions at once. It can lower heavy metal levels while also lowering the total body burden of pathogens and tumor cells." Doctor Gary Gordon MD
"Inactivity accelerates osteoporosis. This accelerates the loss of bone lead and its subsequent increase in your other tissues, impairing immunity." Doctor Gary Gordon MD
"Acute inflammation is a series of processes essential for recovery. However chronic inflammation is more complicated and usually involves some pathological process plus a weakened immune system." Doctor Anthony Cichoke
"You'd think that a fever of 105 to 107 degrees Fahrenheit would be bad for cancer patients, right? Wrong! Surprisingly, cancer can't take the heat. But your body's healthy cells can handle a temporary fever just fine. Fever is one of the tools your immune system uses to kill disease." German Cancer Breakthrough
"Immune cells have a vitamin D receptor, and that the cells activate vitamin D as a response to infection. What vitamin D really does is play a sentinel role. First, it is used by immune cells to fight the virus. Then, it helps temper the overall immune response and limit inflammation." Doctor Michael Holick, Vitamin D Researcher
"An intact immune system depends on an optimal supply of enzymes." Doctor Anthony Cichoke
Doctor Shiva Ayyadurai on Our Political Pandemic CoVid 19 and HOW Your Immune System is the Real Solution
"TB is a mycobacterium. Mycobacteria can survive in tissues for years, in a latent state, waiting for an opportunity such as a depressed immune system to become active and multiply. When the immune system becomes suppressed, by junk food, prescription drugs, bad lifestyle, etc., mutant strains of TB are encouraged. That means resistant to one or more of the 5 drugs used to treat TB." The Doctor Within, Note many "Germs" depend on a weak immune system for expression. Strong vitamin D levels alone appears to suppress TB activation and may destroy this Mycobacterium in time; it appears to destroy the AIDS pathogen weaponized mycoplasma.
"Fleming knew, what Bechamp knew, and what Pasteur himself finally admitted: that bugs don't cause disease and that drugs don't cure them. Antibiotics were and are for one thing only: life-threatening infections. Not minor colds. Not minor ear infections. Children need to be sick sometimes. That's how they build their own immune defenses. It's OK to get a cold once in awhile; it gives the body a chance to use its powers of defense, like fever, inflammation, coughing, and swelling. These symptoms are not the illness. They are just signs that the body is successfully attempting to restore its own balance. To attack the symptoms is to fight the body itself and make it that much more difficult to return to a state of normal health. A body allowed to heal itself will be far more resilient, more RESISTANT in the future. That's the kind of resistance we want." The Doctor Within
"Compared with Echinacea, Golden Seal, Astragalus, and Siberian Ginseng, Cat's Claw is far superior in its anti-bacterial and immune building properties. Cat's Claw enhances the immune system in a general way. The unique alkaloids found in Cat's Claw enables white blood cells to swallow and digest harmful organisms in the body. The most immunologically active alkaloid is called isoteropodine or isomer A. Cat's Claw has been proven to increase the production of leukocytes and T4 lymphocytes, thus blocking the advances of many viral diseases."
Doctor Michael Lam MD
"A number of studies suggest that folate through its effect on reducing homocysteine levels may prevent cancers of the breast, bladder, lung, lymph and colorectum." Life Extension
"Substantial evidence that omega-6 oils powerfully induce inflammation and immune suppression when consumed in large amounts. Those eating a Western diet are consuming 50-fold higher amounts of this type of oil (called linoleic acid) than needed for health. These oils include corn, safflower, sunflower, canola, peanut and soybean oils. So, we see that the average child is exposed to a number of substances in their food and environment that can also alter immunity, making them not only more susceptible to natural infection, but also to vaccine complications."
"It should also be appreciated that the Candida infections in these children trigger a prolonged systemic immune reaction, which means a prolonged brain immune response as well and a worsening of any autoimmune disorder it may have produced." Doctor Russell Blaylock MD
"In May, the American Academy of Environmental Medicine concluded that animal studies have demonstrated a causal relationship between GM foods and infertility, accelerated aging, dysfunctional insulin regulation, changes in major organs and the gastrointestinal system, and immune problems such as asthma, allergies, and inflammation."
"Activated charcoal is the single best supplement for enhancing detoxification. You can take charcoal to wipe out decades of toxic heavy metals that may have been building up in your body. Harmful metals like arsenic, copper, mercury, and lead. And it could one day save your life. An activated charcoal detox leaves you feeling like a new person – pumped up, recharged, and bursting with energy. As if you were suddenly 20 years younger. It's best to use a powder form, mixed into a liquid. Tablets or capsules take too long to absorb and release the activated charcoal. And the dose is usually too small to do the job. Take 20-30 grams a day of powdered activated charcoal (in divided doses) mixed with water over a period of 1-2 weeks." Doctor Al Sears
MD
"Cholesterol is essential for our immune system to function properly. Animal experiments and human studies have demonstrated that immune cells rely on cholesterol in fighting infections and repairing themselves after the fight. In addition, LDL-cholesterol (low-density lipoprotein cholesterol), the so-called "bad" cholesterol, directly binds and inactivates dangerous bacterial toxins, preventing them from doing any damage in the body." Doctor Natasha Campbell-McBride MD
"A major reason why our immune system fails with aging is that we lose vital naïve (virgin) immune cells while we accumulate excess levels of senile memory cells.1,2 Naïve immune cells are needed to respond to new malignancies and infectious agents,3 whereas memory immune cells only respond to the original antigen, i.e. bacteria, virus, or cancer cell.4 Once our reserve of naïve immune cells is depleted, we become vulnerable to diseases that were fought off in our youth." A common immune virus Note IMO "vaccination' burns these naive immune cells at a massive rate. DO NOT VACCINATE
A Great Discussion of NAGALASE, GcMAF, Immune Function and Connected Issues
For More Details on NAGALASE and GcMAF go to the NAGALASE Protocol
Meet your Immune System
"This constant monitoring of your cells is going on every second, 24 hours a day, all through the body. In the healthy immune system, the identification of something foreign triggers an attack. The attack usually takes the form of inflammation, swelling, or heat. If the attack turns into a battle, it may become an infection. These are normal physical responses and will be effective if left alone, in the vast majority of cases. They do not usually require drugs, surgery, or any freaking out. If the body's own defenses are allowed to do their job and to win, not only will the patient recover with no side effects, but more important, he will have built stronger resistance for the future. What helps the immune system? Only two things: protecting it, building it." The Doctor Within
We live in a sea of microbes, toxins and things our bodies cannot include, even your own dead cells. Your Immune System protects you from many threats to your life and wellbeing. Everything inside your body is identified by your immune system as either self or non-self; the non-self is eliminated. Some of these immune response mechanisms are extremely complex, involve many parts of your body and many other bodies working together and have evolved over millions of years of living with all the life including the microorganisms on planet earth and the microorganisms in your body. Please don't throw toxic crude non-human chemical drugs, and worse "vaccinations" which have NO evolutional history into this ancient, delicate, finely balanced human microflora machine. If in one hundred or so years an honest medical history of our time is written people will view our toxic drug based "medicine" exactly as we view the witch hunters.
For instance when you contract the flu your Immune System will signal your thyroid (See Thyroid Protection Protocol) to raise your body temperature to around 102.5 F. This prevents the virus from rapidly replicating and helps halt the progress of the flu. Other components of your Immune System then can seek out and destroy those relatively few viruses in your body. 75% of your immune system is located in your GI tract.
Table 3 lists nutrients capable of activating one or more components of the immune system in order to destroy developing cancers.
Immune System components
"About 80 percent of your immune system resides in your gastrointestinal tract, which houses 100s of trillions of bacteria—about two to three pounds worth of bacteria, plus yeasts. You should have about 85 percent "good" bacteria and 15 percent "bad." All of these microbes compete for nutrients from the food you eat, but the strength in numbers that beneficial bacteria enjoy helps keep the bad bacteria and the ever-present yeasts in check, and causes them to produce nutrients your body needs, such as B vitamins." Doctor Joseph Mercola MD
The role of IgA in the immune response

"IgA comprises approximately 15% of all immunoglobulins in healthy serum. Two IgA subtypes exist in humans, IgA1 und IgA2, while mice have only one subclass. They differ in the molecular mass of the heavy chains and in their concentration in serum. IgA in serum is mainly monomeric, but in secretions, such as saliva, tears, colostrums, mucus, sweat, and gastric fluid, IgA is found as a dimer connected by a joining peptide. Most IgA is present in secreted form. This is believed to be due to its properties in preventing invading pathogens by attaching and penetrating epithelial surfaces. IgA is a very weak complement-activating antibody; hence, it does not induce bacterial cell lysis via the complement system. However, secretory IgA works together with lysozymes (also present in many secreted fluids), which can hydrolyze carbohydrates in bacterial cell walls thereby enabling the immune system to clear the infection. IgA is predominantly found on epithelial cell surfaces where it acts as a neutralizing antibody." Immunoglobulin IgA Class

"The immune system makes proteins called antibodies that fight bacteria, viruses, and toxins. One of the most common antibodies, called secretory IgA (immunoglobulin A), is found in mucous membranes. IgA acts as the body's built-in security system within mucous membranes that line the nose and upper respiratory tract.24-26 When IgA levels are adequate, these antibodies can prevent cold and flu viruses from entering the body through the nasal mucous and respiratory tract. ... Secretory immunity is the production of specialized antibodies such as IgA in the mucous membranes lining the nose and portions of the windpipe and lungs.30 By increasing IgA secretion and breaking the virus replication cycle, we can prevent colds, influenza, and other respiratory infections." Probiotics Offer Powerful Anti-Flu Defense

ULTRA DARKFIELD MICROSCOPY: ACTIVE NEUTROPHIL

A white blood cell moving in a field of red blood cells and sweeping up pathogens.

Please visit the blood study protocol to see how white blood cells solve a LOT of your immune system blood problems.
Gastrointestinal Bacteria 100s of trillions of em You NEED Probiotics

Lymphatic System

Blood

GALT gut associated lymphoid tissue

Antibodies

Thymus

Spleen

Bone marrow

White Blood Cells

over one trillion

Special cells in organs

Special cells in GI tract

Bacteria and protozoa in the GI tract

Lactoferrin

Secretory Immunity pathogen trapping and deactivating system

IG Anti-bodies

Triglycerides

LDL

Signaling factors

Nitric Oxide Signaling agent

Communication Mechanisms

Cell Self Identifiers

Sunshine

Vitamin D
Immune Components and Vitamin C Life Extension

Doctor Thomas Levy MD, JD Cancer Cure- I.V. Vitamin C and Immune Function

"Circulating white blood cells are the mature, bone marrow-derived cells that recognize and destroy invading or abnormal cells. Among those most directly affected by immune senescence are natural killer (NK) cells, which directly attack and destroy infecting organisms and tumor cells,1,2,57,58 and a variety of T cells, which are involved in recognizing new threats, remembering old threats, stimulating direct action against invaders or malignancies, and suppressing the immune response appropriately when the invader has been neutralized.59 These cells prevent serious infections, keep a constant patrol out for emerging cancers, and boost immunity after a vaccine." Stop Accelerated Aging!

"LE: You mentioned senescence. Could you describe that process in cellular terms? JM & AC: Molecules become unbound, genes become inefficient, waste products (cellular debris) build up and we (and other organisms) die. Organisms of all types accumulate damage to cells, tissues, organs, and indeed to all basic molecules, causing genomic instability to set in. Along with this comes shortening of the telomeres, reduced mitochondrial function (limiting energy production), the depletion of the potency of stem cells, and impaired intracellular networks." Jim Mellon and Al Chalabi

Natural killer (NK) cells. These "hit men" of the Natural Immune System move in on infectious and malignant targets that have been identified as foreign by other immune system components. Like other immune cells, NK cells' function declines with aging.21 Detailed scientific studies show that NK function improves in the presence of adequate vitamin C, and declines without it.22-24 Vitamin C helps NK cells track and destroy tumor cells as well by reducing the shielding effect of platelets (blood clotting cell fragments) that would prevent NK cells from destroying them. This effect may help to prevent cancers from producing deadly metastases.23

"Natural killer cells are the body's first responders against viral infections and cancer cells, and play an important role in battling bacterial and fungal infections.19-24 The age-related decline in the function of natural killer cells leads to higher rates of many viral, bacterial, and fungal infections—and these infections are more likely to be serious in age-related immune senescence. For example, research shows that the common cold (which is caused by a virus) is more frequent in individuals with low numbers of natural killer cells—and conversely, that greater natural killer cell function helps protect against viral outbreaks. The decline in natural killer cells has also been shown to increase the rates of viral infections, including viruses that cause influenza and viruses in the herpes family.26 These include cytomegalovirus (CMV), Epstein-Barr virus, varicella zoster (which causes chicken pox and shingles), and herpes simplex viruses (causing oral and genital herpes). Compounding the problem, cytomegalovirus (CMV) itself may directly contribute to the loss of immune function.46,47 In one study, higher levels of CMV in older women correlated with an increased five-year risk of all-cause mortality." Restore Youthful Immune Function

Neutrophils are the main Natural Immune System cell for fighting bacterial infections. Neutrophils engulf invading organisms, then destroy them with powerful blasts of short-lived oxygen free radicals. Vitamin C supports many aspects of neutrophil function, aiding in their ability to chase down bacterial targets and improving their ability to engulf and kill such targets.25,26 Since the bacterial killing process creates potent oxidation products, neutrophils would destroy themselves in short order without ample vitamin C, which scavenges up the dangerous oxidizing molecules once they have done their work to destroy the bacterial cell.25-27 A study published in the Canadian Journal of Physiology and Pharmacology showed that when human volunteers took an oral dose of 1,000 mg or more of vitamin C, neutrophils performed more vigorously than those of unsupplemented subjects.28 Improved function of neutrophils in the presence of adequate vitamin C is so evident that clinicians have begun to use vitamin C at 1,000 mg per day doses for people with chronic granulomatous disease, a disorder in which neutrophils lack proper killing ability once they have ingested bacteria.26,29 Similar improvements in neutrophil performance have been shown in the much larger population of people with asthma, another condition in which neutrophil impairment can worsen patients' clinical status.26

Inflammatory cytokines are signaling molecules that immune systems use to notify their various components of a need for attack, cleaning up an infection, and repair after tissue damage.64 Among the most prominent and potent inflammatory cytokines is interleukin-6 (IL-6).59 In youth, exquisite control systems regulate production of IL-6 and other cytokines to limit their actions only to active trouble sites, shutting down their production once a threat has been neutralized, and boosting production of other cytokines that contribute to resolution of inflammation (e.g., IL-10).59,64

Lymphocytes are Acquired immune system cells that produce antibodies (called B-lymphocytes) and coordinate with other immune cells to guide them towards threats needing destruction.8,30 When they detect such an incipient threat, lymphocytes rapidly reproduce in a proliferative response that is enhanced in the presence of vitamin C. In older adults, that proliferation is impaired, but vitamin C treatment restores them to youthful levels of function.8,31 Similar enhancements of lymphocyte proliferation have been demonstrated by supplementing aging laboratory animals with vitamin C, which also boosts lymphocytes' ability to track down threats.32 Diabetes, like aging, impairs the production of lymphocytes and the functioning of T-lymphocytes.33,34 However, supplementing diabetic rats with vitamin C pushed lymphocyte production from 57% of that of controls to virtually 100% of control values, essentially creating "non-diabetic" immune cells within a living diabetic body.35

Antibodies are non-cellular components of the Acquired immune system that help identify and destroy invading threats and cancerous cells.36 Vitamin C benefits this portion of the immune system by raising levels of three main classes of antibody immunoglobulins: IgA, which protects against infections mainly on mucosal surfaces, such as the respiratory and digestive tracts, IgG, which provides long-term protection in the bloodstream, and IgM, which is the earliest immunoglobulin to appear in blood in response to threats.37-40 Blood levels of antibodies and other protective molecules rose significantly when volunteers took 1,000 mg doses of vitamin C daily for 75 days, demonstrating the effect in humans.41

Monoclonal Antibodies, MAN MADE are laboratory-produced molecules that are engineered to attach to specific defects in a [target] disease cell. Monoclonal antibodies purport to mimic the antibodies your body naturally produces as part of your immune system's response to germs, vaccines and other invaders.

I mention them because it looks like they may play a big role in Commercial disease treatment, of mostly commercial "viruses" and other manufactured political pandemic "diseases" especially Ebola.

This is so perfect: a man made "body part" to "treat" a man made bio-weapon.

Please visit the Herpes Protocol to discover how to treat any virus Naturally and Salubriously

Above we see how vitamin C can recharge and invigorate your immune system. When sick do not neglect to hit the vitamin C in the many tens/hundreds of grams.

Your Microbiome

"The microbiome refers to the full complement of microbial organisms inhabiting the human body, including bacteria, protozoa, fungi, and viruses.1 There are about 10 times as many microbial cells as there are human cells in the body.2 The great majority of these organisms reside in the gut, particularly the colon. The human colon typically contains almost half a pound of bacteria,3 which function as if they were another human organ. There are many thousands of times more bacteria in the colon than there are in the small intestine, just as there are many thousands of times more bacteria in the small intestine than there are in the stomach.4,5 Beneficial effects of bacteria in the gut include displacement of harmful bacteria, synthesis of vitamins, degradation of fibrous foods, maintenance of intestinal wall integrity, and stimulation of the immune system.6-10 " The Microbiome Of Aging And Age-Related Disease Conference

"Foods such as potatoes, rice, pasta, bread, noodles, sugars, and breakfast cereals are rapidly digested, which rapidly increases blood sugar that stimulates insulin release. Blood sugar then quickly drops resulting in a repeating cycle of hunger and eating—leading to obesity, insulin resistance, and type II diabetes. By contrast, split peas, lentils, black beans, artichokes, raspberries, rolled oats, and other foods high in fiber or resistant starch are very slowly digested and have important health benefits.119" The Microbiome Of Aging And Age-Related Disease Conference

These trillions of salubrious microbes are producing vitamins and other good things in your gut. When you take an anti-biotic you KILL far too many billions of these good microbes and impair your health. Please take antibiotics in a mortal emergency ONLY; after this emergency REPLACE those good microbes you inadvertently destroyed with the antibiotics.

Molecular Biology of the Cell, 4th edition

Since several serious immune related diseases and autoimmune diseases are known to be associated with mycoplasma please get tested first thing for mycoplasma if you suffer from any serious immune, immune related or autoimmune problems.

This is not easy to do as the US Government wants you to believe bio-weaponized mycoplasma does not exist.

Probiotics and Immune Function

"Scientists have discovered that disruption of the balance between good and bad bacteria in the gut contributes to the development of chronic conditions such as autoimmune disorders, metabolic syndrome, diabetes, chronic fatigue syndrome, nonalcoholic fatty liver disease, obesity, and more.4-13" Probiotics Provide Anti-Aging Defense

"The delicate balance between beneficial and bad gut bacteria can be disrupted by innumerable factors,14-27 including the use of antibiotics,14-16 excessive hygiene,15 the Western diet,15-19 modern medical treatments,18 and obesity.20-22 As you age, your bacterial population gradually shifts towards a disease-promoting, rather than a disease-preventing state—simply as a result of aging itself!23-27 ... In fact, your gut is so jam-packed with bacteria that half of your stool is not leftover food—it's microbial biomass. And as fast as they're excreted, these microbes multiply to replenish their numbers.3" Probiotics Provide Anti-Aging Defense
"Probiotics Strengthen And Modulate Your Immune System. Not only does more than
70%
of the human immune system reside in the gut, but the intestinal immune system comprises more antibody-producing cells than the rest of the body put together.
44 As a result, gastrointestinal secretions are as rich as breast milk in health-supporting and disease-preventing factors.45"
Probiotics Provide Anti-Aging Defense
"In one study, when patients with colon cancer and/or with precancerous polyps supplemented with probiotic bacteria, they experienced sharply reduced proliferation of abnormal colon cells and a significant decline in harmful Clostridium bacteria. (In this study, the probiotic was combined with prebiotics, which are substances that feed or promote the accompanying bacteria).54 " Probiotics Provide Anti-Aging Defense
Since as much as 80% of your immune function resides in your probiotic fed gut please provide these probiotics to vastly improve your immune function. The best and cheapest probiotics are FERMENTED FOODS.
GMO "Food" is Designed to Destroy your Immune System IMO
When you eat a diet of mostly processed food, you are eating largely GMO Soybeans, GMO Corn, GMO sugar, This is Proven to HARMFULLY modify the bacteria in your gut and MANY other problems. Please view the videos below to see how insane this is.
This GMO "food" will bring on health problems sooner rather than later. Likely you will visit your local sawbones. He will tell you "Ah yes you have digestive problems; take this drug." The toxic drug will not solve your problem and will introduce other perhaps larger problems. Just stopping the GMO crap will often solve MANY problems. Many doctors are seeing impressive results just by stopping GMO. Eating GMO is like drinking water from the street IMO. I kid not!
<![if !vml]>
<![endif]>
Jeffrey M Smith on GMO's - FULL HD This must see video exposes the abject EVIL of GM
"All vaccines given over a short period of time to an immature immune system deplete the thymus gland (the primary gland involved in immune reactions) of irreplaceable immature immune cells. Each of these cells could have multiplied and developed into an army of valuable cells to combat infection and growth of abnormal cells. When these immune cells have been used up, permanent immunity may not appear. The Arthur Research Foundation in Tucson, Arizona estimates that up to 60 % of our immune system may be exhausted[19] by multiple mass vaccines (36 are now required for children). Only 10 % of immune cells are permanently lost when a child is permitted to develop natural immunity from disease. There needs to be grave concern about these immune system injuring vaccinations! Could the persons who approve these mass vaccinations know that they are impairing the health of these children, many of whom are being doomed to requiring much medical care in the future?"
"Compelling evidence is available that the development of the immune system after contracting the usual childhood diseases matures and renders it capable to fight infection and malignant cells in the future. The use of multiple vaccines, which prevents natural immunity, promotes the development of allergies and asthma. A New Zealand study disclosed that 23 % of vaccinated children develop asthma , as compared to zero in unvaccinated children." Why You Should Avoid Taking Vaccines
"IF there is gut damage [from the vaccine] what will happen next? Well, the intestines contain 80% of the lymphatic system. This was one clue to what I have coined as the phrase: Lymph Sickness. Any derangement of the tissue of the intestines or the lymph lining the intestines will allow undigested food to pass into circulation thus being tagged as an antigen and thus causing said food, when consumed again (DELAYED HYPERSENSITIVITY = #2 — BONUS!!!!) to be recognized as a threat. Do you see now that the classic definition of Allergy based on IgE responses is a fraud to keep you coming in to the clinic for SKIN TESTING to sensitize you to the next thing they want to sell you a neutralizer for ALL THE WHILE THEY ARE PUSHING THEIR FLU SHOTS!"
"High titre vaccines, like natural measles, cause long term disruption of immune function, including an imbalance in the type of helper T cell response … The message is clear. Strategies involving vaccination in infants with maternal antibody, or new measles vaccines, must be tested in randomized trials in which the end point is mortality and not a surrogate effect such as measles antibody titre. [42]"
Adrianne Bendich, 1992 Note this powerful paper MUST be read. Vitamins A, C and D can completely obviate all "need" for "vaccination" IMO
"The two pillars upon which the entire edifice of vaccinology rest are that vaccines are safe and effective. We are told by our medical and federal authorities, physicians, pharmacists and health care practitioners that vaccines work by stimulating the body's immune system to create specific antibodies. These antibodies in turn will protect us from the infectious disease specific to a given vaccine. This central premise is virtually never challenged. Hundreds of millions of Americans simply accept that all vaccines are scientifically proven to confer immunity against disease. In a previous article, Uncovering the Cover-Up: Scientific Analysis of the Vaccine-Autism Connection, Deeply Flawed US Vaccine Policies, we examined the myths about vaccine safety and presented the actual science demonstrating vaccines' toxic ingredients and adverse neurological effects. This report investigates the medical industry's claims that vaccines are effective. Moreover, the independent research presented for each major vaccine raises serious questions that challenge the concept of antibody generation as a reliable factor to assure viral and bacterial immunity." Voodoo Vaccine Science
"The manufacturing methodology in vaccine development involves taking a disease agent and rendering it gradually weaker so that the body's own immune response is triggered and antibodies are generated (referred to as humoral immunity). However, the body's immune system is far greater than that targeted by a vaccine. In addition to humoral immunity, there is also cell-mediated immunity. Cell-mediated immunity activates macrophages, natural killer cells, antigen-specific cytotoxic T-lymphocytes, and the release of various cytokines in response to a viral antigen. Current vaccine science lacks a way to stimulate the entire immune response instead of just a portion of it. Normal exposure to disease-causing agents always begins in the nasal, ear, throat, and respiratory passages–less so through injection. Once primary immunity has been established by infection, the antibody response follows. This allows the immune system to grow stronger and to bestow natural and permanent immunity to an ever-increasing number of pathogens. Vaccines injected into the body bypass cell-mediated immunity and over stimulate humoral immunity. This confuses normal immune response maturation and skews the functioning of the immune system. Humoral immunity becomes dominant and the crucial cell-mediated immunity is suppressed: the result can be autoimmune disease and frequent infections." Voodoo Vaccine Science Note this is a FATAL "vaccination" property. Your natural immune system (cell mediated immunity) MUST stop most serious disease or your body may be overwhelmed.
Vaccination Theory is Seriously Deficient and Incorrect. The CDC should hang its head in shame. They KNOW "vaccination" is NOT doing what they claim. YOUR exquisite Immune System and its required ant-infective nutrients and other fuels is ALL you need to defeat almost ALL disease. I say almost all because bio-weapons are now a BIG part of our lives. Even there your immune system easily defeats EBOLA if in top shape.
Your Epigenome is an Important Part of Your Immune
System
"Epigenetic modulation of gene activity occurs in response to non-genetic factors such as body weight status, physical activity, dietary factors, and environmental toxins. In addition, each of these factors is thought to affect and be affected by the gut microbiome. A primary mechanism that links these various factors together in mediating control of gene expression is the production of metabolites that serve as critical cofactors and allosteric regulators of epigenetic processes. Here, we review the involvement of the gut microbiota and its interactions with dietary factors, many of which have known cellular bioactivity, focusing on particular epigenetic processes affected and the influence they have on human health and disease, particularly cancer." Influences of diet and the gut microbiome on epigenetic modulation in cancer and other diseases
Please take a little time to understand the basics of epigenetics. The bottom line is if you live and eat healthy you will usually be healthy even if you were born with a few "poor genes."
How you live and eat is 99 times more important for your health than your genes.
Please REJECT "Vaccination"
"If immune complexes [antigen-antibody couples] deposit themselves in the tissues, the complement system will arrive and bring about an inflammatory response which in turn leads to tissue destruction. This is the beginning of autoimmune disease. ... Enzyme therapy can cause interruption of the self damaging complement cascade by breaking up pathologic immune complexes. This breaks the vicious circle which otherwise results in continual deteriorate of the involved tissue." Doctor Anthony Cichoke MA DC Note "vaccination" can cause an increase in these destructive immune complexes by THOUSANDS of times. IMO any "vaccination" damaged child needs
Please investigate the practice of "vaccination" and IMO reject it as a deadly scam. IMO this is possibly the best gift you can give your immune system; or more importantly the immune systems of your children and grandchildren.
There is little question that vaccination is a cause of many allergies, autoimmune and other more serious diseases to include the deadly SIDS.
Doctor Moulden,
Patrick Jordan and others explain how ischemia, chronic inflammation and allergies often follow the barbaric practice of "vaccination" in a deadly cascade. After "vaccination" ischemia, chronic inflammation, leaky gut and allergy often is induced often followed in turn by delayed hypersensitivity, serum sickness and finally autoimmune disease. Of course autoimmune disease as bad as it is is often not the WORST effect of "vaccination", there is autism and death.
Vaccination, Viruses and Auto Immune Disease
"Your body is not going to attack itself unless you have done something to it." Doctor Trent ND , Yeah like get a "vaccination" full of crap to include auto-immune triggering animal viruses, human DNA and other auto-immune triggers
"Bovine serum is frequently used as a growth medium as a part of the vaccine manufacturing process. It has been the major source of contamination in vaccines. [10] The most prevailing bovine contaminants are:

• bovine viral diarrhoea pestivirus
• parainfluenza virus type 3
• bovine herpesvirus 1
• bovine enterovirus type 4
• bovine orbivirus (bluetongue)
• bovine polyomavirus
• bovine parvoviruses [10, 11]"
Vaccines are Unsafe
Folks I can promise you that if you watch this video, made by a man who is CURING people of their auto-immune diseases, you will not receive another "vaccination" and your insight into auto-immune and other medical problems will improve vastly; it did for me.
Food Allergies
the Big Five
"The best defense against allergies to begin with is a varied and healthful diet from which all refined and stimulating foods sugar, white flour, refined and hydrogenated vegetable oils, refined salt and caffeine have been eliminated and which supplies the intestinal tract with lactic acid producing bacteria and enzymes on a frequent basis." Sally Fallon
"Large numbers of people, perhaps even the majority of the population, are adversely affected by gluten on some level. Grains and sugars are inherently pro-inflammatory and will worsen any condition that has chronic inflammation at its root -- and not just inflammation in your gut, but anywhere in your body. In fact, if you want to avoid heart disease, high cholesterol, type 2 diabetes or even cancer, you will want to severely limit your grain consumption, or avoid grains entirely."
Doctor Joseph Mercola MD
"There is not a single peer-reviewed study on the safety of GMOs in humans. Nearly every independent animal feeding safety study on GMOs not funded by the biotechnology/GMO industry demonstrates adverse or unexplained health effects including: infertility; reduced litter sizes; birth defects; impaired growth; disrupted organ development; damaged immune systems; increased death rate; bleeding stomachs; shortened life span; damaged heart, liver, spleen, kidneys; and altered nutrient metabolism. It's been well-documented that numerous animals, given the choice, will not consume GMOs."
Five foods MANY people are allergic to and often have great results when they simply stop all ingestion are 1) GMO 2) sugar 3) dairy
and 4)
gluten
found mostly in 5)
wheat
.
GMO "foods" are actually in a special class all by themselves; we are ALL allergic to these poisons and must ALL stop eating them.
If you are having any immune, auto-immune or allergy problems IMO you MUST cease eating these five as a part of your solution. The odds are well over 75% one or more of them are at least part of your problem.
Meet your Immune System
"This constant monitoring of your cells is going on every second, 24 hours a day, all through the body. In the healthy immune system, the identification of something foreign triggers an attack. The attack usually takes the form of inflammation, swelling, or heat. If the attack turns into a battle, it may become an infection. These are normal physical responses and will be effective if left alone, in the vast majority of cases. They do not usually require drugs, surgery, or any freaking out. If the body's own defenses are allowed to do their job and to win, not only will the patient recover with no side effects, but more important, he will have built stronger resistance for the future. What helps the immune system? Only two things: protecting it, building it." The Doctor Within
We live in a sea of microbes, toxins and things our bodies cannot include, even your own dead cells. Your Immune System protects you from many threats to your life and wellbeing. Everything inside your body is identified by your immune system as either self or non-self; the non-self is eliminated. Some of these immune response mechanisms are extremely complex, involve many parts of your body and many other bodies working together and have evolved over millions of years of living with all the life including the microorganisms on planet earth and the microorganisms in your body. Please don't throw toxic crude non-human chemical drugs, and worse "vaccinations" which have NO evolutional history into this ancient, delicate, finely balanced human microflora machine. If in one hundred or so years an honest medical history of our time is written people will view our toxic drug based "medicine" exactly as we view the witch hunters.
For instance when you contract the flu your Immune System will signal your thyroid (See Thyroid Protection Protocol) to raise your body temperature to around 102.5 F. This prevents the virus from replicating and halts the progress of the flu. Other components of your Immune System then can seek out and destroy those relatively few viruses in your body. 75% of your immune system is located in your GI tract.
Innate immunity Vs Adaptive immunity with Brief Video Review
1) Your Innate Immune System: Your innate immune system is based in your skin, upper respiratory tract, gastrointestinal tract, and all openings of your body. The job of your innate immune system is to KILL/DISABLE all invaders without requiring any invader specific identification other than non-self. Thus your innate immune system will kill or eliminate all viruses, bacteria, protozoa and all foreign bodies. It operates on IMMEDIATE contact with foreign bodies, does not require much mobilization and is intended to eliminate MOST foreign bodies BEFORE they can venture DEEP into your body. Your innate immune system requires good levels of Vitamin D, Vitamin C, Vitamin A and others to function well.
Adaptive immunity, with its heavy reliance on T-cells, begins to fade surprisingly early in life. The primary source of T-cells, the thymus gland in the chest, begins to shrink by young adulthood, making new, naïve T-cells increasingly rare.11,33-35 Immune Boosting Strategy
"The so-called sunshine vitamin, which can be obtained from food or manufactured by human skin exposed to the sun, plays a key role in boosting the immune system, researchers believe. In particular it triggers and arms the body's T cells, the cells in the body that seek out and destroy any invading bacteria and viruses. Scientists at the University of Copenhagen have discovered that Vitamin D is crucial to activating our immune defenses and that without sufficient intake of the vitamin, the killer cells of the immune system – T cells – will not be able to react to and fight off serious infections in the body." Vitamin D 'triggers and arms' the immune system Note without high Vitamin D levels your Natural Immune System cannot operate well
2) Your Adaptive Immune System:
Your adaptive immune system is based internal to your body in your blood, lymph system and other internal components. It is intended to mount a strong, fight to the death, attack on any invaders that have breeched the defenses put up by your innate immune system. It does this in part by remembering, with its anti-body mechanism, specific pathogens and calling up the attacks most likely to eliminate them.
"T-cells can be considered the "brains" of the immune system.32 The immune system includes two types of T-cells: naïve T-cells and memory T-cells.36 These two types of T-cells allow the body to produce specific responses to new and repeating threats. Without T-cells, any minor infection such as a cold or a minor cut could ultimately result in death. Naïve T-cells, which are abundant in our young life, respond to new threats that occur to the body. However, once they have responded to a specific virus or bacteria, they "learn" the molecular pattern of this threat and convert to memory T-cells. These memory T-cells are like a stored number on your cell phone; they are programmed to respond to a specific threat that has previously invaded the body.11 These memory T-cells are now programmed to respond to known threats, but will not rally to head off a new, unknown threat."
Your Immune Design
"Cistanche primarily targets the adaptive immune system,18 the specialized branch of the system that allows for a stronger immune response tailored to specific pathogens while providing longer-lasting protection. And the medicinal mushroom Ganoderma lucidum, or Reishi, has potent strengthening effects mainly on the innate immune system,19 the first-line component of the immune system that attacks foreign pathogens, including bacterial organisms, cells infected with viruses, and those transformed into malignant cells.20 Aging individuals need robust function of both adaptive and innate immunity to remain protected against infections, cancers, and inflammatory diseases.21-25 Together, these bioactive agents, cistanche and Reishi, work in a complementary fashion to rejuvenate both major arms of the aging immune system." A common immune virus
Your body is designed to eliminate MOST non-self problems using you innate immune system alone. MOST of the time an invader will not get past a robust innate immune system. If your innate immune system is weak and your adaptive immune system is often called upon you are in trouble. This is because your adaptive immune system often creates a LOT of damage fighting to the death an entrenched invader. Make sure you have done all possible to strengthen your innate immune system; your adaptive immune system WITHOUT "vaccination" will in most cases take care of itself.
One of the chief problems with "vaccination" is that this barbaric practice tends to weaken your innate immune system as it attempts to strengthen your adaptive immune system for a specific invader. One of the important jobs of your innate immune system to COMMUNICATE with your adaptive immune system so it is aware of invaders. "vaccination" interferes with this important element of your immune system.
Continuation of Immune Protocol (See Immune Protocol Continuation)