MRSA Protocol
Insufficient Sunshine and Vitamin D is MUCH of the MRSA problem. Vitamin C can help with the cure.
"Staphylococcus aureus is a leading cause of both nosocomial and community-acquired infections in the United States [1], [2]. S. aureus infections range from superficial skin infections to life-threatening, invasive illnesses such as sepsis, osteomyelitis, and endocarditis. This bacterium colonizes the anterior nares of approximately 28% of the population [3], and infections can be caused by the colonizing strain [4]–[6]. S. aureus features an extensive and highly redundant repertoire of virulence factors that allow it to colonize and damage the host, as well as evade host immune responses and cause a variety of diseases in multiple host compartments. The profile of expressed proteins exhibited by this pathogen can vary according to growth state (planktonic vs biofilm) [7]–[9]. Therefore, the potential exists for antigens expressed in one type of infection (e.g., acute infections such as sepsis) to not be present in other types of infection, such as chronic biofilm infections." http://www.ncbi.nlm.nih.gov/pmc/articles/PMC3639205/ Note if you study the way your Vitamin D charged Natural Immune System counters all of these threats you can readily see you MUST have high vitamin D levels when in the hospital and all other times.
"According to the researchers, an estimated 2.7 million Americans, or just over one percent of the population, carry the MRSA bacteria in their nasal passages. In addition, about 30 percent of people carry MRSA on their skin without any noticeable side effects, and outbreaks have occurred that stemmed from places like schools and public gyms. Your house and even your pets are also places that can harbor and spread this dangerous bacteria. Vitamin D tackles one of the most prolific and dreaded antibiotic-resistant bugs out there – methicillin-resistant Staphylococcus aureus, also known as MRSA." The Evidence for Vitamin D as a Primary Defense Against Infectious Disease
"New research now shows that low serum vitamin D levels increase the risk of nasal carriage of methicillin-resistant Staphylococcus aureus (MRSA). An estimated 2.7 million people in the U.S. are MRSA nasal carriers." Doctor Joseph Mercola MD
"The Lethal combination of insufficient vitamin D (due to lack of sunshine and no supplements) lack of sleep (due to chronic hospital staff disturbance) and nutritional deficit (due to micronutrient depleted hospital "food" and stress inducing commotion) conspires to rob hospitalized patients of immune function required to suppress bacteria carried in their own bodies." Life Extension, WOW here IMO is the SOLUTION to the MRSA problem.
"Garlic is also a triple threat against infections due to its antibacterial, antiviral and antifungal properties. It is effective at killing antibiotic-resistant bacteria, including MRSA, as well as fighting yeast infections, viruses and parasites." Doctor Joseph Mercola MD
As we have seen with so many "health problems" the MRSA "problem" appears to be a man made or perhaps better said an HHS made, problem. Please read the above quotes and digest them. Once you understand WHY we have this "MRSA Problem" the "MRSA problem" goes away a priori if you do a few simple things.
"The medieval potion, which contains cattle bile, kills the "superbug" methicillin-resistant Staphylococcus aureus or MRSA, researchers at Britain's University of Nottingham report." More Ancient MRSA Cures Note it seems all you need is to look for ANY cure NOT just a DRUG cure.
The Evidence for Vitamin D as a Primary Defense Against Infectious Disease
Once again we are seeing that our neglect of our Natural Immune System is at the root of a "health problem". It is time to wake up folks, our chronically LOW vitamin D levels, mainly from our FEAR of the sun is literally killing us every time we turn around. Once an infection of any sort is underway please use the anti-infective vitamins to help fight it.
To Avoid MRSA
The component of garlic, allicin, which causes the familiar strong smell and flavor, is actually an extremely effective antioxidant. As allicin digests in your body it produces sulfenic acid, a compound that reacts faster with dangerous free radicals than any other known compound. Garlic is also a triple threat against infections due to its antibacterial, antiviral and antifungal properties. It is effective at killing antibiotic-resistant bacteria, including MRSA, as well as fighting yeast infections, viruses and parasites." Doctor Joseph Mercola MD
Learning About Health
A Comparison of Internet Use and Health Status of Populations That Experience Health Disparities
,Note learning about health shows a STRONG Reduction in Risk
Vitamin D should help solve your MRSA Problems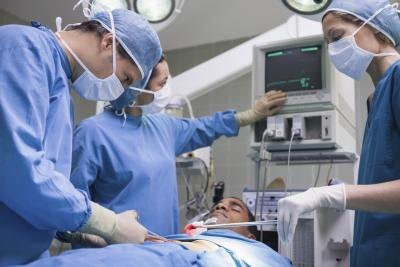 "Mainstream medicine's persistent failure to recognize and ensure adequate vitamin D levels has resulted in epidemic deficiency 87% of adults by recent estimates. Given seasonal flu viruses' ability to endlessly mutate and the exorbitant cost to the public for each new round of vaccination, this persistent "oversight" borders on the criminal. Practicing clinicians have achieved efficacy with daily vitamin D supplements of 5,000 IU or higher - virtually eliminating influenza infections even among vulnerable populations." Life Extension, Note IMO it does NOT border on the criminal it is criminal. The seasonal flu problem is viral, however the bacterial MRSA problem yields to the same solution your innate immune system powered by Vitamin D
"Vitamin D is a potent antibiotic. Instead of directly killing bacteria and viruses, vitamin D increases the body's production of a remarkable class of proteins, called antimicrobial peptides. The 200 known antimicrobial peptides directly and rapidly destroy the cell walls of bacteria, fungi, and viruses, including the influenza virus, and play a key role in keeping the lungs free of infection."  Doctor John Cannell Vitamin D Council
Note here we see the vitamin D powering your innate immune system
"Our recent misguided fears of the sun and avoidance of cholesterol-rich foods have created an epidemic of vitamin D deficiency in the Western world." Doctor Natasha Campbell-McBride, MD
"Although nearly one-third of the world's population carries the tuberculosis bacteria, only about 0.2 percent of those infected with tuberculosis (TB) actually develop a clinically significant infection. This fact alone indicates that something other than the bacteria is responsible for developing the disease. ... One previous study was able to show an astonishing nearly 100 percent resolution rate by treating TB patients with 10,000 units of vitamin D daily (compared with the paltry 400 units usually advocated by conventional medicine). This is not too surprising as prior to the advent of antibiotics for the treatment of TB, solariums, in which sun exposure was the primary therapy, was highly effective for TB." Doctor Joseph Mercola MD Note here we see the TB problem is very close to the MRSA problem and the solution is IDENTICAL. Vitamin D can be the solution or the CAUSE of many of your health problems. Which do you want?
Since MRSA is serious, you IMO need to get serious about learning about vitamin D. Vitamin D powers the most important part of your immune system your innate immune system. Spend the few hours to convince yourself of the NEED to have the full power of vitamin D on your side. We have been propagandized to avoid vitamin D for good reason. By maintaining a vitamin D level close to nonexistent we increase the odds of our helping to depopulate this Rothschild/Rockefeller planet.
IMO shoot for and achieve a vitamin D level of at least 65 ng/ml. This may require HOURS of noontime sunlight or vitamin D3 supplements in the neighborhood of 10,000 IU of vitamin D3/day for a 200 pound male adult. Please learn how to safely do this and DO IT.
To be safe and build your innate immune system add as many Natural Antibiotics as you can to your diet.
Vitamin C should help solve your MRSA Problems
Doctor Thomas Levy MD, JD I.V. Vitamin C Destroying Bacteria
Vitamin C in sufficient amounts will destroy any bacteria. The bacteria cannot develop a resistance to vitamin C.
What Else can Vitamin C Do
Doctor Thomas Levy MD, JD: VITAMIN C can effect ANY Virus Cure, ANY Bacteria Cure, Vaccine Damage Cure (OFTEN), Cancer Cure (OFTEN), Influenza Virus Cure (yes the dreaded "flu"), ANY Brain Acute Viral or Bacterial Infection (Encephalitis for example), Lyme Disease Cure. West Nile Virus, Polio Cure, Measles Cure, Mumps Cure, Rubella Cure, Rabies Cure, MRSA Cure, Malaria Cure (yes Gates you toxic "vaccine" pushing blind billionaire), ANY Toxin Cure for example Snake Bite Venom, Tetanus (Neutralizes the toxin and kills the pathogen), Pertussis (Neutralizes the toxin and kills the pathogen),
"Doctor Thomas Levy, who has provided the definitive proof in his book ' Vitamin C, Infectious Diseases and Toxins: Curing the Incurable'. He is one of the world's experts in effects of vitamin C on viruses. Here's what he says "I have not found any flu virus for which vitamin C does not exert a virucidal effect, as long as enough vitamin C reaches the virus, such as in any acu
te infection. Vitamin C is virtually devoid of negative side effects."
Patrick Holford
Vitamin C is not magic, but only marginally so. When we lost the ability to manufacture vitamin C within our bodies we lost a LOT. With an honest Medical System this could be easily rectified. For example children (and the rest of us) could be subjected, somewhat, to the same regime FORCING the highly toxic pernicious "Vaccinations" on us all; only with Vitamin C going into EVERY human body.
A LOT of Industrial Medicine can be REPLACED by Vitamin C Therapy, the Medical-Industrial-Big Pharma-Governmental-Political Complex KNOWS this and is NOT ALLOWING IT.
Here is the Medical-Industrial-Big Pharma-Governmental-Political Complex
MRSA is an Important Health Lesson
"Between the years of 1993 and 2005, the number of Americans hospitalized due to the antibiotic-resistant "superbug" MRSA (methicillin-resistant Staphylococcus aureus) skyrocketed from about 2,000 to 370,000." Doctor Joseph Mercola MD
3 reasons hospitals are not a good place to heal: Or how Hospitals Promote MRSA
Folks HHS is spending over one TRILLION dollars a year to supposedly help protect our health. How is it possible they have not figured out this simple MRSA "problem". How is it possible they have watched our countries vitamin D levels fall year after year under their constant propaganda and lies about the sun harming us. How is it possible they have watched their "Professional Medical Societies" recommend ridiculously low levels of vitamin D for critically vulnerable populations to include prenatal mothers, fetuses, infants, dark skinned individuals and others. If I were running a PhD program for health professionals and they could not figure our this MRSA problem, I would have them redo their work UNTIL they solved the MRSA problem.
HHS works for someone other than the American citizen. They KNOW EXACTLY what they are doing. It is just that simple. Once again it is not the good workers at HHS doing this it is their POLITICAL bosses.