Natural Immunity and Vaccination
"Vaccination" weakens your immune system
Immunity infectious disease and "vaccination" by Doctor Ray Obomsawin PhD Note this is a SEMINAL video that explains with graphics in terms very easy to apprehend, just what a Deadly FRAUD "vaccination" is. Watch this first to get the big picture.
A Great Discussion of NAGALASE, GcMAF, Immunity and Connected Issues
For More Details on NAGALASE and GcMAF go to the NAGALAES Protocol
So what conquered "disease" and WHEN was "disease" conquered? Note the Diphtheria, Pertussis and tetanus "vaccines" have been shown to be worse than worthless and had nothing positive to do with their disease etiologies. "An Africa study done in 2000, covering a six-year period and examining the health of 15,000 children, showed that the death rate from diphtheria, tetanus and whooping cough was twice as high in vaccinated children compared to unvaccinated children." More Vaccines or Better Nutrition Prevents Disease? Note if this study were held in the US the results may be the same. No worries "vaccination" is not tested in the good ole USA.
Natural Immunity and "Vaccination"
"I would like to begin by proposing that we use the terms vaccinated and unvaccinated instead of immunized and unimmunized, since the basis of the vaccination controversy is the belief of many parents that the vaccines do not produce a true immunity', but rather act in some other fashion--or, in my view, that they act immunosuppressively." Doctor Richard Moskowitz, MD
"Klenner argues that the Salk vaccine was not only useless, as we have shown, but dangerous. Dr. Klenner further contends that the Salk and the Sabin vaccines may be allied to the increase of leukemia in the USA. Equally important in his discussion is his demonstration that recovery from most viral diseases results in permanent or genuine immunity and that this is responsible for the false notion that presence of an antibody always indicates immunity. This may be true only when those antibodies are the result of natural infection (Klenner, 1955)." Note the artificial production of antibodies via "vaccination" has NEVER been proven to prevent ANY disease. Blaylock, Russell. Outsmarting…And Beating…Infections: The Blaylock Wellness Report. Vol.9,Nol. 4. April 2012
Natural Choices for Disease Prevention
"The process of vaccination usually required repeated injections of the vaccine over a set period of time. The combination of adjuvants plus the intended organism triggers an immune response by the body, similar to that occurring with natural infections, except for one major difference. Almost none of these diseases enter the body by injection. Most enter by way of the mucous membranes of the nose, mouth, pulmonary passages or GI tract. For example, polio is known to enter via the GI tract. The membranes lining these passages contain a different immune system than activated by direct injection. This system is called the IgA immune system. It is the first line of defense and helps reduce the need for intense activation of the body's immune system. Often, the IgA system can completely head off an attack. The point being that injecting organisms to induce immunity is abnormal." Doctor Russell Blaylock MD, Note the lgA immune system is often called the innate or natural immune system
The brain's immune system cells, once activated by vaccination, begin to move about the nervous system, secreting numerous immune chemicals (called cytokines and chemokines) and pouring out an enormous amount of free radicals in an effort to kill invading organisms. The problem is--there are no invading organisms. It has been tricked by the vaccine into believing there are. Unlike the body's immune system, the microglia also
secrete two other chemicals that are very destructive of brain cells and their connecting processes
. These chemicals, glutamate and quinolinic acid, are called excitotoxins. They also dramatically increase free radical generation in the brain."
Doctor Russell Blaylock MD
Note and we wonder why our children are getting Autism; Autism and the ASDs are symptoms of damaged brain connections
"A recent study by the world-renowned immunologist Dr. H. Hugh Fudenberg found that adults vaccinated yearly for five years in a row with the flu vaccine had a 10-fold increased risk of developing Alzheimer's disease. He attributes this to the mercury and aluminum in the vaccine. Interestingly, both of these metals have been shown to activate microglia and increase excitotoxicity in the brain."
Doctor Russell Blaylock MD
"These cultures were immune from the diseases of their time including tuberculosis, as long as they maintained their nutrient dense diets. For those individuals who adopted the modern processed foods, including white flour, sugar, oil and canned vegetables, immunity to disease was quickly lost. Natives adopting a processed food diet quickly developed tuberculosis and suffered terribly from the symptoms of this disease. [11]" More Vaccines or Better Nutrition Prevents Disease?
There is a significant difference between natural immunity and "vaccination".
The Difference between Vaccination and Immunization
Excellent Video on Immunology and "Vaccination" using Measles Model
"Doctor Obukhanych describes natural immunity as: "in a way, a tautological expression because immunity can only be acquired naturally at this point, only through the exposure to an infected individual, although occasionally such exposure would go asymptomatic while still establishing immunity. Nevertheless, because there is a common misconception that vaccines also confer immunity, it is sometimes necessary to use a qualifier "natural," when referring to immunity, to distinguish it from vaccine-based protection." Doctor Obukhanych describes natural immunity Note you will learn MUCH from this video; I did. Natural immunity can be established by your body defeating a small number of pathogens asymptomatically. Using trillions of toxic atoms of a "vaccine" to attempt to defeat a few measles viruses is the height of misinformed human arrogance AND the "vaccine" does not establish immunity and in many cases PREVENTS immunity and intergenerational immunity transfer between mother and child.
Innate immunity Vs Adaptive immunity with Brief Video Review
1) Your Innate Immune System: Your innate immune system is based in your skin, upper respiratory tract, ears, your GI tract and all openings of your body. The job of your innate immune system is to KILL, denature or disable all invaders without requiring any invader specific identification other than non-self. Thus your innate immune system will kill, denature or eliminate on contact, all viruses, bacteria, protozoa, fungi, yeasts, parasites and all foreign bodies. It generates its MAXIMUM response on IMMEDIATE contact with foreign bodies, does not require much mobilization and is intended to eliminate foreign bodies BEFORE they can venture DEEP into your body and proliferate.

2) Your Adaptive Immune System:

Your adaptive immune system is based internal to your body in your bones, blood, lymph system and other internal components. It is intended to mount a strong, fight to the death, attack on any invaders that have breeched the defenses put up by your innate immune system. It does this in part by remembering, with its anti-body mechanism, specific pathogens and calling up the strong attacks most likely to eliminate them.

Please note this anti-body mechanism is not fully understood and IMO "vaccination" almost certainly does not work as is commonly assumed. Your adaptive immune system requires time to generate its MAXIMUM response, requires much mobilization and is intended to eliminate foreign bodies DEEP into your body, that have gotten past your Innate immune system, by generating destructive tissue destroying and free radical producing strong attacks. Every time your adaptive immune system is called into action it puts a strain on your body if you are calling on it often, as a "vaccinated" person will you are in trouble IMO.

When children are born, they must develop natural immunity to hundreds, thousands, and millions of microorganisms and pathogens that they breathe in, eat, and touch through their skin. Their innate immune system at the lining of their airways, at the lining of their intestines, and on their skin are actively protecting their body from the outside world. You are usually exposed to most disease-causing organisms when they enter your body through the mucous membranes of your nose, mouth, pulmonary system or your digestive tract. Viruses are often admitted thru your ears. Thus H2O2 in the ears is a great technique to eliminate viruses.

These mucous membranes have their own immune system, called the innate immune system, which fights off invading organisms at the point of entry, reducing or even eliminating the need for activation of your body's adaptive immune system. Your innate immune system is non-specific it will attack ANY microbial or other invader without first fully identifying it other than non-self. To allow your innate immune system to function good amounts of vitamin D and vitamin C as well as several other substances are required.

The innate immune system is very important to create memory and protection from the organisms that children continue to breathe, eat, and touch. The innate immune system's response then has a domino effect on creating other memory and immune responses that give your body LONG TERM protection.

That's a very important step for how the immune system matures in our children. From the linings, the innate immune system receives information, sends out signals to all other parts of BOTH immune systems, and creates an immune response, memory, and antibodies.

On the other hand, when you inject anti-body inducing toxins into your body, you are bypassing that crucial first innate step called the primary line of defense. The "vaccine" combined with the unnatural adjuvants prod your body's immune system to kick into high gear in response to the vaccination. If your immune system is too weak to deal with the assault, severe side effects can occur. Your immune system expends MUCH more energy and does much more damage to your body dealing with the "vaccine" than it would a simple microbe.

With vaccination you are just supposedly creating an antibody. That does NOT impart long-term immunity because it does not create the kind of immune memory that occurs when you breathe it in, eat it, or are exposed through the skin, and then go through the course of the natural disease. Vaccine created anti-bodies are NOT the same as the anti-bodies AND memory created by defeating the pathogen NATURALLY.

The Role of Vitamin D in Innate Immunity

"These endogenous antimicrobials exhibit broad-spectrum microbicidal activity against bacteria, fungi, and viruses. In general, they rapidly damage the lipoprotein membranes of microbial targets, including enveloped viruses such as influenza. Both the epithelium, in which they form a protective shield in mucus, and professional phagocytes, in which they provide microbicidal activity within the phagolysosome, produce AMPs. The innate immune system not only provides direct antimicrobial defense for these "front lines," but it also signals and primes the adaptive immune system to produce antigen-specific T lymphocytes and immunoglobulins. In addition, AMPs — such as the potent antimicrobial cathelicidin — trigger tissue repair through activation of epithelial growth and angiogenesis."

"Antimicrobial peptides protect mucosal epithelial surfaces by creating a hostile antimicrobial barricade. The epithelia secrete them constitutively into the thin layer of fluid that lies above the apical surface of the epithelium but below the viscous mucous layer. To effectively access the epithelium, a microbe must first infiltrate the mucous barrier and then survive assault by the AMPs present in this fluid. Should microbes breach this constitutive cordon, their binding to the epithelium rapidly mobilizes the expression of high concentrations of specific inducible AMPs such as human β-defensin 2 and cathelicidin, which provide a "backup" antimicrobial shield."

Cod Liver Oil, Vitamin A Toxicity, Frequent Respiratory

"Thus, vitamin D both enhances the local capacity of the epithelium to rapidly produce endogenous antibiotics and, at the same time, dampens certain arms of adaptive immunity, especially those responsible for the signs and symptoms of acute inflammation."

Cod Liver Oil, Vitamin A Toxicity, Frequent Respiratory Note your adaptive immune system often produces large amounts of inflammation, just one reason you want your natural immune system to handle as much of your immune needs as is possible.

"Vitamin D deficiency also impairs the ability of macrophages to mature, to produce macrophage-specific surface antigens, to produce the lysosomal enzyme acid phosphatase, and to secrete

H2O2, a function integral to their antimicrobial function. The same authors found that the

addition of 1,25(OH)2D increased expression of macrophage-specific surface antigens and the lysosomal enzyme acid phosphatase while stimulating their 'oxidative burst' function."

"All upper respiratory infections follow essentially the same pattern, with the bacteria [or viruses] first colonizing the nose and then spreading to other areas to trigger infection." Doctor Lon Jones D.O. Note vitamin D will kill these critters DEAD FAST

Please read the above two referenced papers and you will learn the mechanisms of action vitamin D allows to operate in your innate immune system. Without sufficient vitamin D your innate immune system cannot function well if at all.

IMO much of our problems with simple viruses such as polio can be due to a lack of sufficient vitamin D to power the innate immune system of the poor responder. IMO the CDC KNOWS that assuring a healthy child, sufficiently replicated with the vitamins and minerals required to defeat disease naturally is a much better solution both short and long term than the dangerous, very profitable, awful, quick fix of "vaccination"; I feel for all the good CDC employees who are not allowed to promulgate this.
"Vitamin D deficiency is now recognized as a pandemic. The major cause of vitamin D deficiency is the lack of appreciation that sun exposure in moderation is the major source of vitamin D for most humans. Very few foods naturally contain vitamin D, and foods that are fortified with vitamin D are often inadequate to satisfy either a child's or an adult's vitamin D requirement. Vitamin D deficiency causes rickets in children and will precipitate and exacerbate Osteopenia, osteoporosis, and fractures in adults. Vitamin D deficiency has been associated with increased risk of common cancers, autoimmune diseases, hypertension, and infectious diseases." Vitamin D deficiency: a worldwide problem with health consequences
"Current research indicates vitamin D deficiency plays a role in causing seventeen varieties of cancer as well as heart disease, stroke, hypertension, autoimmune diseases, diabetes, depression, chronic pain, osteoarthritis, osteoporosis, muscle weakness, muscle wasting, birth defects, and periodontal disease." Doctor John Cannell MD Vitamin D Council
"Our recent misguided fears of the sun and avoidance of cholesterol-rich foods have created an epidemic of vitamin D deficiency in the Western world." Doctor Natasha Campbell-McBride, MD
"From my point of view, there's simply no question that one of the most important physical steps you can take to control your health is to make sure your vitamin D levels are optimized to between 50-70 ng/ml year-round for general health, and between 70-100 ng/ml when treating autoimmune diseases such as MS, heart disease, or cancer." Doctor Joseph Mercola MD
Your natural immunity is built around sufficient levels of Vitamin D. Not assuring this VITAL Vitamin, Vitamin D, is folly IMO.
Vitamin D Levels REQUIRED for Good Health
Almost ALL Americans (> 95%) Do NOT have Optimal or better Levels.

(50 ng/ml is actually only sufficient)

Vitamins and Infection

Vitamins D, A, and C are the so called anti-infective vitamins. Your body will create vast amounts of anti-infective tools from these three vitamins. It will create them on demand and as long as YOU supply the vitamins in the amounts required YOU will defeat the infection; any infection, viral, bacterial, fungal, parasitic, lung, any microbe anywhere, any time. What a wonderful machine is our body.

Vitamin D is CRITICAL to Defeat an Infectious Attack

"A group of scientists from UCLA published a remarkable paper in the prestigious journal, Nature. The UCLA group confirmed two other recent studies, showing that a naturally occurring steroid hormone - a hormone most of us take for granted - was, in effect, a potent antibiotic. Instead of directly killing bacteria and viruses, the steroid hormone under question increases the body's production of a remarkable class of proteins, called antimicrobial peptides. The 200 known antimicrobial peptides directly and rapidly destroy the cell walls of bacteria, fungi, and viruses, including the influenza virus, and play a key role in keeping the lungs free of infection. The steroid hormone that showed these remarkable antibiotic properties was plain old vitamin D." Doctor John Cannell MD, Note vitamin D enables your body to defeat viruses as soon as they enter your body. BEFORE they get a chance to infect your cells.

"The tissues that line our air passages are especially rich in antimicrobial peptide producing cells, where they provide a front line defense against invaders. These cells require vitamin D to function effectively. Vitamin D suppresses cytokines. "Cytokine Storms" are responsible for many influenza deaths. Vitamin D protects against influenza and other respiratory infections." Life Extension, Note vitamin C protects against cytokine storms

"Vitamin D is necessary to trigger T cells—the immune system's killer cells—into action, and insufficient levels of the vitamin mean the cells remain dormant and inactive, according to findings published in Nature Immunology. When a T cell is exposed to a foreign pathogen, it extends a signaling device or 'antenna' known as a vitamin D receptor, with which it searches for vitamin D. This means that the T cell must have vitamin D or activation of the cell will cease. If the T cells cannot find enough vitamin D in the blood, they won't even begin to mobilize." Professor Carsten Geisler

"Research has confirmed that "catching" colds and flu may actually be a symptom of an underlying vitamin D deficiency. Less than optimal vitamin D levels will significantly impair your immune response and make you far more susceptible to contracting colds, influenza, and other respiratory infections. Cold viruses do not reproduce at higher body temperatures, so a slight fever should help you get rid of the virus quicker and help you to feel better much sooner." Doctor Joseph Mercola MD

"Studies have found the influenza virus is present in the population year-around; why is it a wintertime illness? Even the common cold got its name because it is common in cold weather and rare in the summer. Vitamin D blood levels are at their highest in the summer but reach their lowest levels during the flu and cold season. Could such a simple explanation explain these mysteries?"

Doctor John Cannell Vitamin D Council, Note this is explosive please think about it awhile

"Vaccination, Not a Virus, is Responsible for the Spanish Flu Epidemic of 1918." Doctor Robert O. Young PhD

IMO much of our problems with simple viruses such as polio can be due to a lack of sufficient vitamin D to power the innate immune system of the poor responder.

Vitamin A is CRITICAL to Defeat an Infection

"A number of studies included in the meta analysis showed vitamin A to have no effect on respiratory infections while nevertheless reducing severe diarrhea by over 20 percent, gastrointestinal-associated mortality by over a third, infection-associated mortality by half, and measles incidence by 95 percent. The general picture that emerges from the scientific literature is that vitamin A consistently reduces mortality from severe infectious diseases but has a more complicated relationship to lower respiratory infections that we still do not completely understand. " Weston Price Foundation, Note as we see what is required for respiratory disease is also Vitamin D

"Vitamin A is incredibly important – particularly at this time of year when we are all trying to fight off the winter colds and flu. It boosts our immune system and reduces the risk of inflammation such as that associated with chest infections. What our research shows is that many women are simply not getting enough of this vital nutrient because their bodies are not able to convert the beta-carotene." Doctor Georg Lietz Newcastle University, Note The team found that 47 percent of the women had a genetic variation that reduced their ability to convert beta-carotene into vitamin A. For these women and MANY of us, taking preformed vitamin A when fighting infection is CRITICAL. I suspect this inability to convert the beta-carotene is similar to the inability to convert omega 3 EFA into DHA and EPA; ie many of us can make this conversion IF we are in excellent health; if average we may not be able.

"I have found supplemental doses of vitamin A are an outstanding way to reverse cellular changes on surfaces. That includes skin (outer) and intestines (inner). Now we see it helps interior cells as well (prostate). The late Dr. William Donald Kelley used potent doses of vitamin A in many of his cancer patients. Vitamin A is essential to maintain your surface cells (epithelial tissues) as physical barriers to infection. It also is closely involved in maintaining many types of immune system cells. In my experience, adding folic acid drops, 5 mg three times daily to vitamin A, 100,000 IU daily for three to six months has reversed many premalignant conditions. If you are at risk of prostate cancer, take this information to your integrative physician and have him supervise your vitamin A intake. It could save your life." Doctor Robert Rowen MD Note IMO you do not want to use this retinol UNLESS you have a serious problem; this is one situation where professional help is required. OTOH this demonstrates to me the absolute importance of keeping your beta carotene, the feedstock for all the vitamin A products, fully topped up at all times.

"A short-term use of high-dose Vitamin A -- 400,000 units daily for up to one week for average 70kg adults can be useful as an anti-infective measure." Doctor Garry Gordon MD

Note you want to use these high doses only when seriously sick AND you had better get knowledgeable about infection and Vitamin A. Get a good naturopathic doctor if not.

Vitamin A plays many roles in immune function and infection fighting. You MUST have enough.

Vitamin C is Critical to Defeat an in process Infection
"Doctor Thomas Levy, who has provided the definitive proof in his book ' Vitamin C, Infectious Diseases and Toxins: Curing the Incurable'. He is one of the world's experts in effects of vitamin C on viruses. Here's what he says "I have not found any flu virus for which vitamin C does not exert a virucidal effect, as long as enough vitamin C reaches the virus, such as in any acute infection. Vitamin C is virtually devoid of negative side effects." Patrick Holford
"Neuramidase inhibition, which prevents viral release from infected cells, is only one of more than ten ways that vitamin C helps knock out viruses, both by inhibiting the virus itself, and by strengthening the body's own immune response, for example by improving immune cell function (eg macrophages and t-lymphocytes), upping interferon and nitric oxide and making more antibodies which target viruses."
"When treating illness, "bowel tolerance" is the indicator of dosage level that should be used. This means taking just under the level of vitamin C (in divided doses) that results in loose stools. Everyone is different. Note that while a few 1,000mg doses a day might make you loose when you are fit and well, your "bowel tolerance" might increase to ten or even a hundred times this when very ill. So, for illness, the levels suggested by the Vitamin C Foundation are 6,000mg to 18,000mg of vitamin C per day (or up to bowel tolerance) plus 2,000mg to 6,000mg of lysine. These vitamin C levels may seem high, but are perhaps not particularly large when compared with levels seen in the animal kingdom. Vitamin C and Cardiovascular Disease
"When a person is ill the amount of ascorbic acid he can ingest without diarrhea being produced increases somewhat proportionally to the severity or the toxicity of the disease. A cold severe enough to permit a person to take 100 grams of ascorbic acid per 24 hours during the peak of the disease, I call a 100 GRAM COLD."
Doctor Robert Cathcart MD
"Since 1970, with teaching the bowel tolerance method of determining proper ascorbic acid doses to patients, I have not had to hospitalize a single patient for an acute viral disease or a complication from such a disease if the patient utilized the method. In some cases, such as with three cases of viral pneumonia, it was necessary to utilize intravenous ascorbate. Admittedly, I have been lucky because no patient has arrived with such severe symptoms as to necessitate immediate hospitalization. There have been many patients where there was no question that they would have required hospitalization in a very short period of time had not ascorbate been administered."
Doctor Robert Cathcart MD
"Often a patient will sense that he is probably catching some viral disease and that he is in need of large doses of ascorbic acid. If he is experienced in taking ascorbic acid he may be able to suppress more than 90% of the symptoms. He feels that he should take large amounts of ascorbate, does not feel quite right, and may have peculiar mild symptoms. I call this condition UNSICK. Recognition of this state is important because it can be mistaken for more serious conditions."
Doctor Robert Cathcart MD
"Researcher John T. Ely, emeritus professor at the University of Washington, says white blood cells multiply more rapidly and ingest and eradicate viruses more effectively when vitamin C concentrations are high. Dr. Ely emphasizes the human immune system "must have ascorbic acid (vitamin C) to prevent and/or cure influenza." [Experimental Biology Medicine (Maywood) 2007 July; 232(7):847—51]"
Bird flu mortality and Reye's syndrome, Note Reye's is caused by Vitamin C deficiency,
Bird flu mortality and Reye's syndrome Note Reye's is caused by Vitamin C deficiency
Vitamin C has been demonstrated to destroy viruses. If you do not apply the vitamin C soon enough you may need 50 - 100 grams/day or more. As you probably cannot, IMO try, absorb these amounts orally you may need to have a doctor treat you intravenously with the vitamin C; if this is not available try lipolytic Vitamin C. Vitamin C is one of the lipolytic substances in green tea.
Your Immune Design
Image https://en.wikipedia.org/wiki/File:Hematopoiesis_simple.svg
"Tremendous government financial and medical resources are wasted on the development of more vaccinations to prevent diseases. No research has proven the effectiveness of vaccinations in preventing illness. Overwhelming evidence exists to show vaccines are dangerous to health and contribute to illness, injury and death." More Vaccines or Better Nutrition Prevents Disease?
Your body is designed to eliminate MOST non-self problems using mostly your innate immune system alone. MOST of the time an invader will not get past a robust innate immune system. If your innate immune system is weak and your adaptive immune system is often called upon you are in trouble. This is because your adaptive immune system often creates a LOT of free radical damage fighting to the death an entrenched invader with inflammation and free radical tools. Make sure you have done all possible to strengthen your innate immune system; your adaptive immune system WITHOUT "vaccination" will in most cases take care of itself.
"A hundred years ago it was also a few powerful men who hijacked the world of medicine. These despicable souls were able to corrupt medical schools to the point of creating an army of criminals wearing white coats and calling themselves doctors. The worst of them call themselves pediatricians as they attack newborns and children with vaccines laced with poisons. They have been conditioned in medical school like Pavlov's dog and remain permanently blind to any of the evidence that points to their wrongness of action and being. That is why I wrote and have been giving away, as a free e-book," The Terror of Pediatric Medicine

"By the time you reach the final page of "The Terror of Pediatric Medicine" you will understand its title and the fact that pediatric medicine is one of the worst things that ever happened to the world of babies and young children. What is happening in the world of pediatric medicine should send a deep chill through the heart of every parent. Our medical revolution begins with how we treat babies and will not end until medical reason banishes medical insanity and pharmaceutical terrorism from the world." The Terror of Pediatric Medicine

"Vaccination" weakens your innate immune system

"I would like to begin by proposing that we use the terms vaccinated and unvaccinated instead of immunized and unimmunized, since the basis of the vaccination controversy is the belief of many parents that the vaccines do not produce a true immunity', but rather act in some other fashion--or, in my view, that they act immunosuppressively." Doctor Richard Moskowitz, MD

"Dr. Russell Blaylock has written an excellent paper that explains the connection between excessive vaccination and neurodevelopmental disorders like autism that is definitely worth reading. In a nutshell, vaccines can over-stimulate your child's immune system and, when several vaccines are administered together or in close succession, their interaction may completely overwhelm your child's immune system. This situation is FAR worse than that of a virus overwhelming the vaccine, as suggested in the featured study, as your immune system is the primary defense against ALL disease, from the simple cold to autoimmune disorders to cancer." Vaccinated Population Contracting and Spreading Disease

"Vaccines are supposed to fool your body's immune system into producing antibodies to resist viral and bacterial infection in the same way that actually having the disease usually produces immunity to future infection. But vaccines atypically introduce into the human body lab altered live viruses and killed bacteria along with chemicals, metals, drugs and other additives such as formaldehyde, aluminum, mercury, monosodium glutamate, sodium phosphate, phenoxyethanol, gelatin, sulfites, yeast protein, antibiotics as well as unknown amounts of RNA and DNA from animal and human cell tissue cultures. Whereas natural recovery from many infectious diseases stimulates lifetime immunity, vaccines only provide temporary protection and most vaccines require 'booster' doses to extend vaccine-induced artificial immunity. The fact that manmade vaccines cannot replicate the body's natural experience with the disease is one of the key points of contention between those who insist that mankind cannot live without mass use of multiple vaccines and those who believe that mankind's biological integrity will be severely compromised by their continued use."

Barbara Loe Fisher Note the artificial production of antibodies via "vaccination" has NEVER been proven to prevent ANY disease. Blaylock, Russell. Outsmarting…And Beating…Infections: The Blaylock Wellness Report. Vol.9,Nol. 4. April 2012

"Tumor cells build lactic acid from the change in the metabolism from oxidation to glycolysis, allowing a low oxygen tension in tumor cells. The hyperpolarized mitochondria does not take in the pyruvate, as the Pyruvate dehydrogenase enzyme is blocked by another enzyme, called Pyruvate dehydrogenase Kinase I. The pyruvate then goes into lactic acid and shifts the pH in the tumor cells. This acid changes many parameters in the tumor cells and draws in macrophages. Instead of the macrophages being destructive to the tumor, they shift from an M1 non stimulating macrophage, to an M2 tumor stimulating macrophage releasing growth factors and nitric oxide for angiogenesis and tumor growth. These macrophages in the tumors of the M2 inhibit response to radiation and immunotherapy. The macrophage factors released pull in the mast cells and they release more immune suppressive factors and stimulate tumor growth." Macrophage in Cancer Cells

Note, NAGALASE can subvert your whole immune system. Please find out how this works.

One of the chief problems with "vaccination" is that this barbaric practice weakens your innate immune system as it supposedly, crudely and perniciously attempts to strengthen your adaptive immune system for a SINGLE specific invader; your natural immune system protects against MILLIONS of types of invaders. A weak innate immune system allows ALL invaders to establish a strong foot hold in your body. In the case of the seasonal flu like weak viral infections this allows the flu to put you in bed and can help kill you if you are old and infirm or young and over-vaccinated or in today's US "vaccinated".

In the case of a serious virus like H5N1 when their innate immune system is weak even young strong people may be overcome

by the serious complications of a prolonged adaptive immune system fight and die. IMO this is why the H5N1 has such a high death rate up to 100 times greater than the seasonal flu.

Hemorrhagic Lung

Hemorrhagic lung has been seen as a deadly often fatal end stage complication in our current Political Pandemic. A weak innate immune system coupled with low levels of vitamin D will allow the H1N1, H5N1 or other pathogen deep into your lungs. By the time the pathogen gets deep into your lungs it has GREATLY increased in numbers and becomes a much harder to deal with problem. The resulting deep lung destruction of tissue will require a LOT of vitamin C to replace the tissue. Please make sure you get this vitamin C as the hospital WILL NOT. Hospitals often allow deep lung damage to kill a patient rather than give an efficacious (perhaps up to 200 grams/day or more) vitamin C drip.

Your adaptive immune system must take up the this increased burden and wage the whole fight. It takes your adaptive immune system a good deal to time to put up its maximum defensive effort. If your body is weak enough and often even if it is strong you may lose this fight.

It is VERY clear having a weak innate immune system puts you at a great disadvantage when dealing with serious pathogens especially in your lungs.

Vaccination Theory Looks IMO to be Terribly Flawed

There are serious frailties in vaccination theory and practice.

"The Pasteur Institute found that "98% of the immune responses triggered at the early stages of infection are non specific. These non specific responses had been observed following different infections by viruses, bacteria, parasites and fungi." This means that natural immune system affords 98% of the early response to an infectious disease agent, while the adaptive or memory-based protective response that vaccination seeks to stimulate represents only 2% of early response." Pasteur Institute Press Release – Towards new vaccination strategies based on 'non specific immunity'; August 1, 2000.

"Children with agammaglobulinaemia have no capacity to produce antibodies after contracting zymotic diseases, but still recover from measles with long-lasting immunity." Burnet M.; Auto Immunity and Auto Immune Disease, M.T.P., London, England, 1973, Chapter

"A mid 20th century study on the relationship of diphtheria incidence to the presence of antibodies found no observable correlation between antibody count and onset of the disease. "The researchers found people who were highly resistant with extremely low antibody count, and people who developed the disease who had high antibody counts." Report No. 272, British Medical Council, London, England, May, 1950.

"A group of military recruits were immunized for Rubella, and uniformly demonstrated antibodies, however 80 percent of the recruits contracted the disease when later exposed to it. Similar results were demonstrated in a subsequent study conducted at an institution for the mentally disabled." Allan B.; Australian Journal of Medical Technology; Vol. 4, Nov. 1973, pp. 26 and 27

"Because in the immunization procedure foreign pathogenic proteins and toxic adjuvants are placed directly into the body tissues and circulatory system, without censoring by the liver, this gives them accessibility to the body's vital organs and systems as well as the brain. "Studies have linked neurodegeneration and a worsening of neurodegenerative diseases to systemic immune activation." Science now understands the inks between systemic immune activation with vaccines, brain microglial activation, and major depressive disorder and a worsening of neurodegenerative diseases. "A number of studies have shown that live viruses used in vaccines can enter the brain and reside there for a lifetime... These viruses can trigger brain inflammation and degeneration - that is, there exist a chronic degeneration of the brain over years or decades. Because the resulting condition is so far separated from the time of administration of the original vaccine, physicians attribute the degeneration to old age or heredity." Blaylock, R.L., Vaccines, depression, and neurodegeneration after age 50 years: another reason to avoid the recommended vaccines, Medical Veritas No. 5, 2008, pp. 1742–1747..

Disease is obviously a broad bio-ecological question which goes beyond whether one is vaccinated, or whether one's body is producing desired antibodies. Scientists have concluded that: "It is important to stress that immunity (or its absence) cannot be determined reliably on the basis of history of the disease, history of immunization, or even history of prior serologic determination." Polk B.F., et al.; An Outbreak of Rubella (German Measles) among Hospital Personnel, The New England Journal of Medicine, Vol. 303, No. 10, September 4, 1980, pp. 541-545.

"The researchers found that while B-cells were essential for surviving a systemic VSV infection through the modulation of innate immunity, specifically macrophage behavior, the antibodies they produce as part of the adaptive immune response were "neither needed nor sufficient for protection." These findings, according to the study authors, "…contradict the current view that B cell-derived neutralizing antibodies are absolutely required to survive a primary cytopathic viral infection, such as that caused by VSV." Study Disproves CDC's Primary Justification for Vaccination

"Indeed, in vaccinology, which is the science or method of vaccine development, vaccine effectiveness is often determined by the ability of a vaccine to increase antibody titers, even if this does not translate into real-world effectiveness, i.e. antibody-antigen matching. In fact, regulatory agencies, such as the FDA, often approve vaccines based on their ability to raise antibody titers, also known as "vaccine efficacy," without requiring proof of vaccine effectiveness, as would seem logical. The obvious problem with these criteria is that the use of vaccine adjuvants like mercury, aluminum hydroxide, mineral oil, etc. – all of which are intrinsically toxic substances -- will increase antibody titers, without guaranteeing they will neutralize the targeted antigen, i.e. antibody-antigen affinity. To the contrary, many of these antibodies lack selectivity, and target self-structures, resulting in the loss of self-tolerance, i.e. autoimmunity." Study Calls Into Question Primary Justification for Vaccines

There are serious frailties in vaccination theory and practice.

Folks the anti-body theory of ["vaccination"] immune response IMO is OBVIOUSLY INCORRECT. Since "vaccination" is based on an incorrect theory and has NO clinical verification "vaccination" is an OBVIOUS fraud. The artificial production of antibodies via "vaccination" has NEVER been proven to prevent ANY disease. Blaylock, Russell. Outsmarting … And Beating … Infections: The Blaylock Wellness Report. Vol.9,Nol. 4. April 2012

"Dozens of published peer-reviewed studies demonstrate clinical and scientific links between vaccination/vaccine ingredients and autism spectrum disorders (ASDs) showing the mechanism by which the damage is done, including on a molecular level. These include cell culture studies, mixed cell cultures, organotypic tissue studies, in vivo animal studies, and human studies." Blaylock, R.L., The danger of excessive vaccination during brain development: the case for a link to Autism Spectrum Disorders (ASD), Medical Veritas, Vol. 5, 2008, pp. 1727-1731.

"Mice injected with the vaccine adjuvants aluminum hydroxide and squalene (adjusted for human body weight) by 20-24 weeks, exhibited significant loss in physical strength (50 percent) increases in anxiety (38 percent); memory deficits (41 times the errors as in the control group). One third of the neuron cells controlling bodily motor functions had destroyed themselves." Petrik, M.S., Shaw, C.S. et. al., Aluminum Adjuvant Linked to Gulf War Illness Induces Motor Neuron Death in Mice, NeuroMolecular Medicine, Vol. 9., 2007, pp. 83-99.

"Thimerosal (ethylmercury) found in vaccines, leaves double the amount of inorganic mercury in the brain as does exposure to methyl mercury, the kind of mercury found in fish." Burbacher, T.M., et. al., Environmental Health Perspectives, Comparison of Blood and Brain Mercury Levels in Infant Monkeys Exposed to Methylmercury or Vaccines Containing Thimerosal, Vol. 113, No. 8, August 2005, p. 1020. http://www.ehponline.org/members/2005/7712/7712.pdf

The above quotes are taken from a white paper that completely IMO demolishes ALL basis for "vaccination".

The standard theoretic basis of "vaccination" is that the artificial toxic, often extremely toxic, creation of anti-bodies will help in fighting the target disease. We do know that the anti-bodies are often produced by "vaccination"; indeed this is the testing end point for almost ALL the "vaccine testing" I have seen. Yes "vaccines" do produce the anti-bodies and perhaps short term disease protection but so what. If you closely examine the above research and read the attached paper you will find the production of ARTIFICIAL, TEMPORARY (often lasting less than a few months) anti-bodies OFTEN has little or negative correlation to disease fighting let alone prevention.

We have MUCH indirect evidence that "vaccination" is NOT safe and effective. If a true risk/reward ratio would be calculated, simple for the CDC to do, IMO it would be at LEAST 10 to 1 against "vaccination".

"Vaccination" is just another depopulation tool IMO, plain and simple IMO.

An Example of Natural Immunity

Well Andrew you are correct viruses/pathogens can be found on the "clean" floors in "clean" houses.

Ever watch a two month old baby crawling on the floor and sticking EVERYTHING he finds in his MOUTH? What is he doing? This two month old has more INNATE wisdom (instinct) than BOTH of his PhD parents combined.

This two month old is SELF IMMUNIZING himself; provided his mother has not been "vaccinated" against a specific pathogen he finds on the floor.

Here is how it works. The baby ingests the pathogen; this information is passed to his mother through intimate baby-mother contact. The mother passes back to her baby the means to defeat the pathogen. You see the baby himself cannot do this as he has almost NO IMMUNE SYSTEM of his own (this is one reason why injecting "vaccinations" into the baby makes NO SENSE) and relies on his mother for most of his immunity. If the mother has been "vaccinated" against the pathogen the mother probably has no immunity to pass to her baby. This is one reason why the Pertussis "vaccine" is failing so miserably.

What the baby knows is this. ALL of us will be exposed to millions of pathogens in life; there is no avoiding this.

Why Many Pathogens CANNOT be stopped from Spreading

So the wise baby KNOWS he needs his mother's help and NOW. Long before the ignorant CDC gets their NEEDLES into the baby; for a VERY FEW pathogens Babies SELF IMMUNIZE against MILLIONS of pathogens and always have. And they always will until the CDC adds a few dozen more "vaccinations" to the "schedule" and the baby is destroyed.

"Then there's the issue of permanent, lifelong immunity, something that can't be achieved with any vaccine. In fact, vaccines eliminate all possibility of a person developing lifelong immunity to infectious diseases like measles because they circumvent innate immunity, the body's first line of defense against disease, exposing the adaptive immune system to viral components that it would never otherwise encounter. This causes permanent damage to the immune system and helps explain why many people today are stricken with autoimmune disorders that prior to vaccines were virtually nonexistent. What the media isn't telling you is that natural exposure to measles, for instance, is generally mild and imparts permanent immunity -- it is nature's vaccine, without all the chemicals and heavy metals." Measles data research Fraud

http://healthyprotocols.com/2_...

On a lighter note lovers self immunize each other with deep wet kissing. Ah to be young and healthy. LOL
Is this child immunizing himself against some form of "swine flu". It is possible, not likely perhaps but IMO possible.
"Vaccination" is NOT Immunization
"Vaccination" does not confer Immunity to your body. "Vaccination" confers "vaccination". This may have some short term benefits BUT the long term COSTS outweigh them by a factor of 10 or more IMO.
Immunization is a NATURAL process whereby NATURAL immunity is obtained by NATURALLY contracting a NATURAL pathogen and going through the NATURAL disease process. Once obtained by the NATURAL disease process NATURAL immunity often last a life time or many decades.
"Vaccination" is a MAN MADE process whereby MAN MADE "protection" is purported to be obtained by injecting a MAN MADE solution of toxins and MAN MADE pathogens that DOES NOT go through the NATURAL disease process. MAN MADE "vaccination" often produces a "protection" that lasts as few as 18 months or less and the "vaccination" must be given over and over and over again and even then it fails to provide any protection against most NATURAL pathogens.
A virus usually does not damage you if you have a decent immune system. "Vaccination" every single "jab", always harms you and your beloved children and can defeat your Immune system. A Bill "kill em" Gates "vaccine" I would not wish on anyone but good ole Bill, well probably not even him. Love your enemies; perhaps Bill will look to save his soul and turn on his NWO fellow criminals.
Herd Immunity
True Herd Immunity cannot be obtained by "vaccination"
"Vaccination" provides a false herd immunity in that it usually provides a false "immunity" to a man made pathogen and NOT the wild pathogen, We see this every year when foreigners come into the USA with wild measles virus. PANIC at the CDC! The USA has NO PROTECTION against measles virus. We have some "protection' to a man made measles virus, which does not exist in nature.
Your precious children, who we are destroying by "vaccination" are what naturally gives us Herd Immunity with a contagious respiratory infection or any contagious disease. Your kids are provided by nature to possess an abundance of an innate immune system component, Natural Killer Cells, which allow your kids to contract a virus, any virus, defeat the virus and provide Herd Immunity with little harm to themselves. Your kids bring this immunity home from school and infect their family with an easier to defeat virus.
Your kids usually provide this Herd Immunity in 10 weeks or less. Of course if you shut down the schools it may take months and months. Our children do this continuously and invisibly with thousands of contagious "flu like" diseases that pass through the human race and are often GONE forever. How about we thank our children instead of giving them AUTISM.
As adults we also have the Natural Killer Cells; just far fewer than our kids. YOU can change this. We can increase our natural killer cell number by 2 or 3 times with a little work. Do This if you fear a virus.
"Vaccination" does NOT confer Herd Immunity
"The original basis for herd immunity had nothing to do with vaccines. When sufficiently high numbers of people contracted the wild form of the disease and secured lifelong natural immunity, statisticians observed a protective effect in the community as described above. Policymakers eager to promote vaccines sought ammunition to increase vaccine uptake. Researchers assumed that vaccine-induced immunity would operate in the same manner as natural immunity and presumed that vaccines therefore would also create herd immunity. I am not a scientist but I know that vaccine-induced immunity is not remotely the same thing as natural immunity. Natural immunity is the gold standard. Vaccine-induced immunity is qualitatively different; for starters, vaccines do not always work and their protection wanes over time." Louise Kuo Habakus
"The problem is that there is in fact such a thing as natural herd immunity. But what's they've done is they've taken this natural phenomenon and assume that vaccines will work the same way. However, they do not, and the science clearly shows that there's a big difference between naturally arising herd immunity and vaccine-induced herd immunity." Doctor Joseph Mercola MD
"The original concept of herd immunity is that when a population experiences the natural disease… natural immunity would be achieved – a robust, qualitatively superior natural herd immunity within the population, which would then protect other people from getting the disease in other age groups. It's the way infectious diseases work…" Barbara explains. But the vaccinologists have adopted this idea of vaccine induced herd immunity. The problem with it is that all vaccines only confer temporary protection… Pertussis vaccine is one the best examples… Pertussis vaccines have been used for about 50 to 60 years, and the organism has started to evolve to become vaccine resistant. I think this is not something that's really understood generally by the public: Vaccines do not confer the same type of immunity that natural exposure to the disease does." Barbara Loe Fisher, President of the National Vaccine Information Center (NVIC)
"Note the constant inference that vaccination and immunisation are the same thing, and that vaccination will always confer immunity? It's a subtle technique, very similar to that used in neuro-linguistic programming. Some could even call it subliminal messaging, or just good old-fashioned 'brainwashing'- the constant repetition of a word that implies you'll become immune to something by way of their magic needles, and therefore safe from the dreadful illness they're talking about in these articles. 'This is terrifying and your child could die, get the jab, and become immune!!" A case of semantics: Vaccination vs Immunisation
"Virtually every outbreak of infectious disease in the U.S. for which there is a vaccine has been blamed on unvaccinated children – at least initially – but lately we've repeatedly seen that reported outbreaks of diseases like pertussis, influenza and mumps are occurring within the fully vaccinated population, even though the vaccine is supposed to prevent the disease in question. This pattern is now so obvious that researchers have no choice but to try to address the discrepancy and come up with an explanation because, clearly, vaccinated people are contracting and facilitating the transmission of infectious diseases in much greater numbers than public health officials and doctors have been willing to admit." Vaccinated Population Contracting and Spreading Disease

"A study in the British Medical Journal found that

despite high vaccination rates for MMR, 60% of

children aged 1 to 2 years old did not have antibodies

to protect against measles, while 80% failed to

develop antibodies against rubella and mumps.

In other words: The unproven purported protective effect of these

vaccines didn't even last a year following

inoculation.

And then the so-called experts claim the solution

is to re-vaccinate the children again in their early

childhood years. Unbelievably, they are pushing to

add even more inoculations to an already crowded

vaccine schedule.

But a very recent study from the journal Vaccine

repeated previous findings: It found that booster

shots provided only 68.4% protection for measles

and mumps, and a meager 8.6% for rubella.

All this causes arguments for "herd immunity" to

fall flat."

Autism: The Silent Enemy Doctor Russell Blaylock MD . Note this is an EXCELLENT treatise on many "vaccine" issues. You NEED to read it!

"In October 1972, a seminar on rubella was held at the Department of Pathology, University Department, Austin Hospital in Melbourne, Australia. Dr. Beverly Allan, a medical virologist, gave overwhelming evidence against the effectiveness of the vaccine. So stunned was she with her investigations that it caused her, like a growing number of scientists, to question the whole area related to herd immunization." G. Dettman, Ph.D., and A. Kalokerinos, M.D., "Does Rubella Vaccine Protect?" Australian Nurses Journal, May 1978.

"The chickenpox vaccine, long thought to be safe and effective, is failing with the others. Back in 2005, South Korea mandated the varicella vaccine to all children under15 months. Regardless of the country's 97% compliance—well, above herd immunity's claims to eradicate infectious disease—chickenpox infections have not declined and in fact have increased three-fold between 2006 and 2011.[25]" What if the Vaccine Paradigm itself is Deliberately Flawed?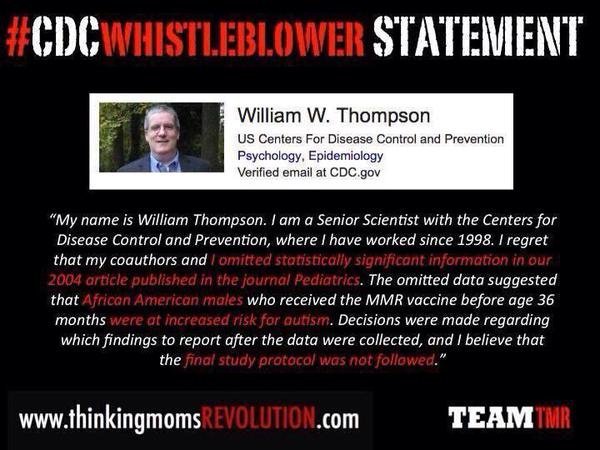 "Vaccination" does NOT confer Herd Immunity. Herd immunity is conferred once many of the people develop "natural immunity" by contacting the disease NATURALLY. Incidentally "vaccination" does not confer individual immunity either. Immunity both personal and herd is a NATURAL process and can only be achieved by contacting and defeating a disease NATURALLY. IMO if you have sufficient anti-infective vitamins and a decent immune system the natural childhood infections will almost NEVER result in serious disease.
With a robust natural Immune System and LOTS of Vitamin D you can contract and DEFEAT most pathogens in seconds, minutes or hours.
Dr. Mercola and Barbara Loe Fisher - Herd Immunity
"Vaccination" does not confer individual immunity either
"Wisely, the JCVI refused to approve the vaccine due to lack of clinical efficacy studies. The vaccine was approved in the EU and Australia from a trial involving 1,800 infants that showed a "robust" immune response when given Bexsero alone or along with other vaccines. This was based on something called "surrogate protection," meaning, protection is assumed (but not proven) due to the presence of antibodies in the blood stream. The JCVI noted that efficacy against disease has not been established and interestingly, that Bexsero's antibody response waned rapidly."
Using an Unapproved Meningitis Vaccine? – Not So Fast ~ By Dr. Sherri Tenpenny, DO, AOBNMM, ABIHM
It is all a scam folks a DEADLY scam. The "protection" from "vaccination" is assumed NOT proven.
"This was based on something called "surrogate protection," meaning, protection is assumed (but not proven) due to the presence of antibodies in the blood stream."
The antibody must combine with the antigen as the next step to immunity. This has never been shown and IMO cannot be shown or they would do so.
We are Creating a Disaster with "Vaccination"
A parent who has acquired a childhood disease naturally develops lifetime immunity; some of this immunity passes to sons and daughters.
A parent who is "vaccinated" for childhood diseases does NOT develop lifetime immunity and has NO immunity to pass to sons and daughters.
As the generations pass and neither parent nor child acquire the natural immunity to the host of childhood diseases we are creating a time bomb. Should society break down, the plan IMO, tens of millions of children and young adults are being left unprotected and could overrun treatment facilities when the wave of childhood diseases hits; as it must when society breaks down.
If You Vaccinate, Ask 8! What You Need to Know Before & After Vaccination
Also See Childhood Disease Protocol
Also See Child Development Disease
Also See Vaccination NOT NEEDED
Also See Anti-infective Vitamins
Also See Vaccine Efficiency
Also See Vaccination Unsafe
Also See Vaccination SIDS
Also See Vaccination Science
Also See Vaccination Wellness