Prescription Drug Protection Protocol

The Deadly

Big Pharma

Secret

"Allen Roses, worldwide vice-president of genetics at GlaxoSmithKline (GSK), said fewer than half of the patients prescribed some of the most expensive drugs actually derived any benefit from them. The vast majority of drugs - more than 90 per cent - only work in 30 or 50 per cent of the people," It is an open secret within the drugs industry that most of its products are ineffective in most patients but this is the first time that such a senior drugs boss has gone public" Glaxo chief: Our drugs do not work on most patients Note at least this guy is honest about this. VERY RARE. Please be aware many of the many deleterious "side effects" DO WORK in MANY of the poor souls eating this poison.

Patients in America now believe that drugs don't work unless they generate toxic side effects."

Any drug will produce MANY effects almost all of them are deleterious as the drug is almost always toxic. If the drug "works" as intended one effect may be somewhat beneficial. Once the drug has passed all its testing it is released into phase three testing on the poor unsuspecting public. Folks NEVER take a drug that has received approval for public use less than Seven Years ago. Better yet eschew ALL drugs and gain true health by simply living right.

MANY Drugs not just Antibiotics Destroy your REQUIRED Healthy Microbiome

"You've probably heard by now that antibiotics can seriously impact your gut microbiome, but it turns out that this action is not just limited to antibiotics. Now, scientists from Germany's European Molecular Biology Laboratory have found that many drugs that target human cells rather than bacteria can cause changes in microbiome composition as well. In fact, the scientists found that more than 25 percent of the 923 non-antibiotic drugs studied decreased the growth of one or more species of human gut bacteria. Some of the drugs that were identified as problematic include anti-diabetics, non-steroidal anti-inflammatory drugs, atypical antipsychotics, and proton pump inhibitors." Scientists warn that many pharma drugs DESTROY our gut microbiome, causing us to be more vulnerable to disease

Folks this is a blockbuster. We have long known Antibiotics destroy healthy salubrious bacteria all throughout your body. I probably like many others thought the rest of the drug world might not be this harmful. I like many others was WRONG.

Actually this does not affect my attitude on toxic drugs; I rigorously AVOID them ALL like the plague. But it sure SCHOCKS me as it should you IMO.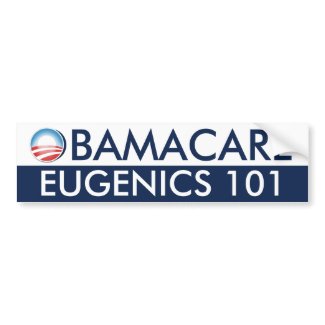 "The Medical Industry does not want to cure disease it wants to TREAT your disease until you DIE before your time." Lou, Note toxic drugs which do not usually cure disease but TREAT SYMPTOMS and create other problems with their toxicity is the method by which the Medical Industry treats you. God save us.
"Vaccines, are unavoidably unsafe." US Supreme Court Feb 2011
<![if !vml]>
<![endif]>
Please no more vaccinations! Especially the MMR.
"The United States makes up only five percent of the world's population, we consume over 50 percent of all the world's pharmaceutical drugs" Doctor Jim Weber MD, Note wonder why this country is so sick?
Doctor Nicholas Gonzalez, Oncologist MD reveals the truth about chemotherapy
"Conventional academic medicine is the last religion left in America, so the way you have to look at medicine is not as a scientific profession, but rather a religious profession... It has its irrational beliefs. It has its own special language. It has its tools, it has its rituals. ... The fact that they don't make us better is ignored. Landon died, Patrick Swayze died, Linda McCartney died; I could list 20 celebrities who are dead because they went the conventional route. Why didn't they do my therapy? Because I don't have a temple; I don't even own a white coat... Michael Landon picked that up right away. In fact, his press agent, Harry Flynn, wanted him to come and see me... [But] one of Landon's comments about me was that I "wasn't fancy enough." So he went to the priesthood. He went to Cedars-Sinai." Doctor Nicholas Gonzalez Cancer Specialist with Excellent RESULTS, patients often do not die. Doctor Gonzalez is a protégé of doctor William Kelley.
Chemo is a terrible drug which does infinitely more harm than good. There a few cancers (Hodgkin's Disease, Leukemia, Lymphoma, Multiple Myeloma) and possibly others which originate in the bone morrow, for which chemo may work, make sure you have one of these before being FORCED on chemo.
Chemo is a one hundred BILLION dollar/year Industry. Oncologists are allowed to get a kick back from Big Pharma for chemo drugs prescriptions they write for their cancer patients. No other doctor is allowed to get kick backs from their prescriptions. This is one BIG reason why so much chemo is used and needlessly harms and kills the poor cancer patient. The biggest reason you probably do not want to know. Don't be a patient.
"Diet, injections, and injunctions will combine, from a very early age, to produce the sort of character and the sort of beliefs that the authorities consider desirable, and any serious criticism of the powers that be will become psychologically impossible." Bertrand Russell, The Impact of Science on Society
"Let your food be your medicine, and your medicine be your food" – Hippocrates
"The kitchen is more important than the pharmacy." Clemens von Pirquet
"America is one of the sickest and worst fed nations on earth." Doctor J. C. Nichols MD
"Please don't take these Big Pharma poisons. If God did not make it, think twice before putting it into your body." Doctor Robert Rowen MD
"The fact is there are safe, inexpensive and effective ways to solve your health problems without relying on risky expensive and overly hyped miracle drugs." Doctor David Williams MD
"Vaccination, Not a Virus, is Responsible for the Spanish Flu Epidemic of 1918." Doctor Robert O. Young PhD, Note not only are drugs often NOT the solution they can be the PROBLEM. Nowhere is this more true than with "vaccinations"
"Be your own doctor most of the time." Doctor Bob Martin
"It appears that obesity is not the only thing controlled by the information in our food. So are stress response, mood, behavior. memory and brain function. That is why a fresh, whole food, organic, real-food diet is the foundation of health."

Doctor Mark Hyman MD

"Food is powerful medicine. Eating more of certain foods and less of others can substantially boost the bodies ability to fight most illnesses from colds to cancer." Doctor Keith Block MD

"Food is the fastest-acting and most powerful medicine you can take to change your life."

Doctor Mark Hyman MD

"There are two things most physicians never learn in medical school; Nutrition and Detoxification. These two are probably the two most important things we need to know to cure disease and create health."

Doctor Mark Hyman MD

"I was trained to dispense medication. I was not trained to process or understand biological information systems. I was not trained to see how everything communicates with everything else."

Doctor Mark Hyman MD

"Almost all the prescription drugs currently taken by millions of people lead to a gradual depletion of vitamins and other essential cellular nutrients in the body. Drugs are generally synthetic, nonnatural substances that we absorb in our bodies. Our bodies recognize these synthetic drugs as "toxic," just like any other non-natural substance. Thus, all synthetic drugs have to be "detoxified" by the liver in order to eliminate them from our bodies. This detoxification process requires magnesium and vitamin C and other cellular nutrients as cofactors. Many of these essential nutrients are used up in biological (enzymatic) reactions during this detoxification process. One of the most common ways for eliminating drugs from our bodies is called hydroxylation." The strongest "hydroxylating agent" in our bodies is vitamin C, which is literally destroyed during this detoxification process. Thus, long-term use of many synthetic prescription drugs leads to chronic vitamin depletion in the body, a form of early scurvy and the onset of cardiovascular disease." Doctor Matthias Rath

"Fosamax can dramatically increase your chances of getting atrial fibrillation. Atrial fibrillation is a worrisome irregular heart beat. And the increase in risk isn't small. The drug increases your risk of atrial fibrillation by 86% in just three years. Since Fosamax is a long-term drug, it's quite likely anyone who takes the drug will eventually have heart problems. To protect you from atrial fibrillation, your doctor likely will have you take Coumadin (rat poison). Coumadin thins your blood and prevents blood clots. But it also promotes osteoporosis. You're obviously not going to get healthy with this type of system." Doctor Robert J. Rowen MD

"Critical examination of the effectiveness of prescription drugs reveals convincing data that most prescription drugs are not only ineffective but may worsen the condition being treated. Some of these medications appear to be designed to create life-long dependency upon the drug, since drug withdrawal exacerbates symptoms." Bill Sardi

"When people come to my Natural Health Center, it is very common for them to lug in a shopping bag full of drugs, but it almost always starts with just one. One drug that's supposed to make you feel better, but actually makes you feel worse. Hence the second drug to treat the first drug's side effects, and on and on until people are turned into walking medicine cabinets." Doctor Joseph Mercola

"Since the early 1990s it has been known that acid-blocking (histamine blocking) drugs commonly prescribed for heartburn create dependency. Withdrawal from the drug will create rebound hyper-acidity that causes the patient to reach for the antacid pills in desperation again. [1] , [2] To make matters worse, acid blockers may induce more, not less, disease. Stomach acid is a defense against invading pathogenic bacteria that enter the gut in food (foods are not sterile, but have low bacteria and mold counts that stomach acid normally kills). The habitual use of acid blockers may result in infection and even cancer. [3] ."  Bill Sardi

"The 'side effects' of prescription drugs and the toxic effects of many pesticides and poisons can be explained by free radical chain reactions initiated by these substances." Udo Erasmus PhD

"Among the more than 20,000 patients who have come to my clinic, only four or five of them truly needed cholesterol-lowering drugs."

Doctor Joseph Mercola

"Nearly 30 million prescriptions a year are written for cholesterol lowering drugs. The major problem is not a single long term study of these drugs has shown that they extend a persons life span. One of the reasons cholesterol lowering drugs may reduce your life span is that they are extremely toxic to your liver and they produce cancer." Murray & Pizzorno
"Why even test your cholesterol? Before they even draw the blood you know they are going to tell you "Uh-oh you need a statin drug" The cholesterol new guidelines are so unnaturally low, testing is mostly a formality."  Doctor David G. Williams
"There are millions more adults who aren't searching for ways to improve their arterial health. They incorrectly believe their arteries are healthy because their total cholesterol number is below 200. Adults with so-called healthy cholesterol numbers aren't being told that as many adults experience a heart attack with a cholesterol count below 200 as over 300." Bill Sardi
"Diabetes rates are exploding in America. Millions of Americans are being placed on anti-diabetic drugs. But nearly all anti-diabetic drugs result in weight gain and eventual total dependency upon insulin injections. This is another example of drugs locking patients into inevitably more severe disease."  Bill Sardi
"Of course, statins inhibit the production of cholesterol--they do this very well. Nowhere is the failing of our medical system more evident than in the wholesale acceptance of cholesterol reduction as a way to prevent disease--have all these doctors forgotten what they learned in biochemistry 101 about the many roles of cholesterol in the human biochemistry?" Sally Fallon and Mary G. Enig, PhD
"Previous studies have told us that when patients take diuretic thiazides, potassium levels drop and the risk of diabetes climbs to 50 percent. Now, for the first time, we think we have concrete information connecting the dots."
Tariq Shafi, M.D., M.H.S., Johns Hopkins University S of Medicine, Note start off with ONE simple drug then …
"What causes the intestinal permeability in the first place? Heavy metals, medications, infections, allergens, chemicals, tumors and surgery are often the culprits. The medications prednisone and ibuprofen are well known irritants and destroyers of the coating of the intestines. NSAIDS are some of the worst offenders that cause leaky gut." Doctor Ross Hauser on Galland et al
"Most of the treatments that doctors prescribe every day are no more "proven" than the alternative methods they criticize. Accepting unproven and dangerous treatments, while rejecting safer and less expensive natural alternatives is a bizarre double standard."  Doctor Alan R, Gaby MD
"By and large most nonhuman mammals are spared HBP, heart disease, diabetes, obesity and similar conditions collectively referred to as "the diseases of civilization"."  Howard & Payne, Note be an animal at least in part
 "Grape seed extract preexposure prior to acetaminophen, amiodarone and doxorubicin provided near complete protection in terms of serum chemistry changes and significantly reduced DNA fragmentation. Moderate to massive damage occurred in the liver, kidney, lung and heart tissue by all three drugs in the absence of grape seed extract." Ray et al 2000
"Drugs like Coumadin that antagonize vitamin K do more than cause bone loss and arterial calcification. In a model of melanoma in mice, the oral administration of anticoagulant drugs that antagonize vitamin K drastically promoted cancer metastasis." Life Extension
"New patients come to my clinic with shopping bags full of prescription bottles. Then we trash them together so the real healing can begin!"
Doctor Julian Whitaker MD
"Taking synthetic estrogen cannot rebuild bones. It can temporarily slow the rate of bone loss, but when the HRT is stopped, osteoporosis soon catches up like the woman never took HRT at all. Is that temporary benefit worth a 9-14 times greater risk of cancer? Dr. Lee thinks not. (Lee, p152) In addition, many common drugs cause osteoporosis. Millions have been duped into the thyroid scam - told they were overweight because they were 'hypothyroid.' Synthroid to the rescue. What the doctor never tells you is that Synthroid stimulates osteoclasts to resorb bone. (Physicians Desk Reference) Remember how bone is built by living tissue? Well, that happens with the simultaneous action of two complementary types of blood cells: osteoclasts for tearing down old bone, and osteoblasts for building new bone. Obviously an imbalance in either one of these will cause a problem." The Doctor Within
"There is no disputing the fact that modern pharmaceutical medicine has not solved nor cured any of the modern chronic disease plagues that are morphing out of control into pandemics. What is going on in the areas of cancer, diabetes, heart disease, strokes and neurological disease is painting a horrific image of the failure of contemporary medicine, which seems unable to learn anything about what will make a difference for their patients. They are good to go with words of promise but they don't deliver and things are only getting worse in terms of public health." MS: Magnesium, Selenium, Iodine and Mercury Connection
Chronic DRUGS are the Answer to Something WHAT?
We are violating the wisdom to the ages and we are paying dearly for it. The more you examine the current "Just say YES to drugs" medical modalities the more insane or cunning it clearly becomes. To base our medicine on this sickness will ruin society in the end. IMO over 90% of our current "Medical Problems" can be "cured" with information, good food, supplements (See Supplement Protocol) when required and healthy living.
Almost all Prescription Drugs are toxic. Our body begins to eliminate them the second we ingest them. Our body does not want these poisons inside it. Toxic Prescription Drugs almost always treat the symptoms of a health problem while ignoring the root cause. A toxic Prescription Drug is developed to address a condition believed to be deleterious. I say believed because often the whole theoretic basis for the drug is incorrect. While the mechanism of action of the drug may positively address the targeted symptom this mechanism may also negatively impact dozens of your bodies' functions. Other dangerous side effects may not be known for decades if ever.
The famous drug Viagra is a great example. It was originally targeted for a cardiovascular condition and they noticed it produced erections. Suppose instead of producing erections it SUPPRESSED erections by say 20%. This would not be apparent and might go on forever. Every Prescription Drug you take acts in this manner. NO ONE knows the number or extent of ALL its actions. It's a crapshoot with your health in the pot.
We are an unhealthy nation and our health continues to decline
Drugs Love or Hate them; You cannot AFFORD them
Folks the price of these poisons is a POLITICAL ISSUE. Big Pharma pays off the Politicos and the price goes up. The price NEVER goes down. The cost of a pill may be PENNIES and the price of the pill HUNDREDS of dollars. A few years ago an antibiotic, tetracycline, cost 4 dollars/week, NOW they cost 900 dollars/week. An important clue to what is going on is a years worth of tetracycline can combat somewhat mycoplasma, VITAMIN D can do it much better for almost FREE. Please find out how many so called IDIOPATHIC (cause not known) diseases mycoplasma can CAUSE or help to CAUSE and an icicle will be stabbed into your stomach. They have hidden mycoplasma since AIDS (Vitamin D can often prevent or cure AIDS); now mycoplasma is coming out in the mainstream and guess what happens to the "cure"??? Dirty, dirty, dirty.
Trump will extract a drop in some drug prices but it will not be too large IMO. Forget all about price; learn to never or almost never USE these poisons and you will save money as well as your life.
Toxic Drugs and Alzheimer's
Our health is failing as our drug usage goes up? Something is VERY wrong here folks.
Short Term Toxic Drugs have a Place
As a treatment for an acute life-threatening crisis toxic Drugs have a place in your life; in the emergency room or at a hospital. When you are in deep immediate trouble you may need toxic drugs.
There are also a few classes of prescription drugs that do not enter your body but are designed to operate inside your GI tract. Remember the inside of your GI tract is OUTSIDE your body because your body has not accepted the substance. These are mostly anti-bacterials and anti-fungals. The best do not harm your good GI flora. You need to research these before taking them IMO.
I would want to be under the care of an integrative doctor while taking these poisons and understand just why it was required. IMO toxic Prescription Drugs are NEVER the solution to a chronic problem like HBP. Toxic Prescription Drugs are at best a short-term toxic necessity to be removed from your life as SOON as possible.
Placebos beating Toxic Drugs in MANY Drug Trials
"Behind the scenes, however, MK-869 was starting to unravel. True, many test subjects treated with the medication felt their hopelessness and anxiety lift. But so did nearly the same number who took a placebo, a look-alike pill made of milk sugar or another inert substance given to groups of volunteers in clinical trials to gauge how much more effective the real drug is by comparison. The fact that taking a faux drug can powerfully improve some people's health—the so-called placebo effect—has long been considered an embarrassment to the serious practice of pharmacology. Ultimately, Merck's foray into the antidepressant market failed. In subsequent tests, MK-869 turned out to be no more effective than a placebo. In the jargon of the industry, the trials crossed the futility boundary." Placebo often MORE Effective than Drug
"It's not that the old meds are getting weaker, drug developers say. It's as if the placebo effect is somehow getting stronger. The fact that an increasing number of medications are unable to beat sugar pills has thrown the industry into crisis." Scientific American February 2009
"Antidepressant drugs have been proven to be no more effective than sugar pills. Some studies have even found that sugar pills may produce better results than antidepressants!" Doctor Joseph Mercola MD
What is happening here? Is a ray of light shinning on our poor drug deluded population? I do not know but I LIKE IT.
How Big Pharma Conducts "Clinical Trials"
"Researchers reviewed 2,164 clinical trials of antidepressants. They found that a fake pill would work just as well as antidepressants. It likely would be cheaper and far safer too. The reviewers discarded all but six studies for bad methodology. In other words, Big Pharma conducted only six out of 2,164 studies correctly. That should tell you something about Big Pharma's methodology." Doctor Robert Rowen MD
"One analysis of 111 final applications for drug approval found that nearly half had adverse side effects. What's more, 42 percent skipped out on important data from randomized trials, 40 percent relied on flawed dosages during testing and 39 percent didn't even offer evidence of clinical efficacy. Then, when the feds approve these meds based on those flawed studies anyway, the drug companies quietly recruit friendly docs and encourage them to use the drugs off-label for all kinds of other conditions. Prof. Light says these doctors become "double agents" secretly in league with Big Pharma instead of their own patients. These industry-friendly docs even ignore or dismiss patients' complaints about the meds." Doctor William Douglass MD
Folks you have MUCH better odds in Las Vegas plugging the programmed slots than taking a toxic drug based on these rigged "clinical trials".
Those who Profit by our Sickness run things
"In the case of Mylotarg to treat leukemia the drug was not only ineffective, but those taking the drug were more likely to die within the first couple months of treatment compared to those who didn't take the drug. The death rate for Mylotarg patients was a steep 5.7 percent, compared to 1.4 percent without the drug. That and the drug showed no clinical benefit to patients whatsoever. Doctor Joseph Mercola MD , Note now this is a real neat "drug"
We live in a society that has placed the pharmaceutical industry in charge of our health care system. Medicine means pharmaceuticals, which means drugs. We have a toxic drug therapy system of medicine. The FDA, whose mission was originally to regulate food and drugs that came into this country, now validates and often brutally enforces, complete with goons in military gear and automatic weapons busting down the office doors of doctors, this toxic system of medicine. While most of us realize that there might just be something to natural therapies, the Food and Drug administration must approve all therapies we are allowed to access. The only interests that can afford to pass rigorous FDA testing are the pharmaceutical interests (it costs hundreds of millions of dollars to certify a "therapy").
Thus we have somehow managed to get our health care system run entirely by interests who profit from our illness and not our health.
It's up to each of us to spend a few hours understanding the basic problem here.
Your Good Health is Not a Right YOU must Earn it
"Over prescription is rampant, according to experts. Nearly half of all Americans have used at least one prescription drug in the past month. Many are being exposed to side effects, sometimes fatal ones, even though they are receiving few or no benefits from the drugs. Yet many doctors are quick to prescribe a drug, partly because they have limited time to deal with individual patients or because they and their patients have been bombarded with ads from the pharmaceutical industry."

Doctors are Massively Overprescribing Drugs
The long term solution to most potential health problems is for YOU to understand the conditions that are necessary for the problem to develop in your body and to keep those conditions from developing. This is not as daunting as it may seem at first glance. Thinking about your health is required. Your good health is not a right you must earn it, especially today when so much of society, including too much of the medical community is structured to bring down your health.  No one is going to give you health.
No government is going to guarantee your health. IMO YOUR good health is dependant on YOU taking sole responsibility for YOUR health. Yes get knowledgeable help but learn enough to correctly evaluate ALL advice. IMO you must work academically at least as much as it took you to get thru high school. You MUST read! Watching tv will sink you. Start with the antioxidants (See Antioxidant Protocol) it's a simple concept and will lead you into a broad understanding of YOUR health.
If you have a doctor who knows nothing but drugs IMO look for another doctor.
A Possible Good Drug
Continuation of Prescription Drug Protection Protocol (See Prescription Drug Protection Protocol Continuation)