Supermarket and Vegetable Oils Protocol
"Total fat content of traditional diets varies from 30% to 80% but only about 4% of calories come from polyunsaturated oils naturally occurring in grains, pulses, nuts, fish, animal fats and vegetables. The balance of fat calories is in the form of saturated and monounsaturated fatty acids. Traditional diets contain nearly equal amounts of omega-6 and omega-3 essential fatty acids." Weston A. Price Foundation
"Polyunsaturates in more than small amounts contribute to cancer, heart disease, autoimmune diseases, learning disabilities, intestinal problems and premature aging. Large amounts of polyunsaturated fats are new to the human diet, due to the modern use of commercial liquid vegetable oils." Weston A. Price Foundation
"Reducing dietary vegetable oils and increasing the omega-3 fats EPA and docosahexaenoic acid (DHA) by consuming fatty fish such as cod, salmon, mackerel, and sardines can benefit individuals experiencing chronic inflammatory conditions." Adam O et al
"The fatty acids found in artery clogs are mostly unsaturated (74%) of which 41% are polyunsaturated." Lancet 1994 344:1195
"When vegetable oils are heated they form a compound called HNE which attacks your arteries, nerves and eye tissue like sulfuric acid etches glass. It's been implicated in hardening of the arteries, Alzheimer's, Parkinson's Huntington's and liver disease as well as age related macular degeneration." Doctor David G. Williams
MD
"Dietary polyunsaturated fatty acids of the omega 6 class found in corn oil and safflower oil may be involved in the development of breast cancer, where as long chain omega 3 PUFAs found in fish oil can inhibit breast cancer." Bagga et al
"The assimilation and utilization of vitamin D is influenced by the kinds of fats we consume. Increasing levels of both polyunsaturated and monounsaturated fatty acids in the diet decrease the binding of vitamin D to D-binding proteins. Saturated fats, the kind found in butter, tallow and coconut oil, do not have this effect. Nor do the omega-3 fats." Bouillon et al
 "Animal fats contain many nutrients that protect against cancer and heart disease; elevated rates of cancer and heart disease are associated with consumption of large amounts of vegetable oils." Fed Proc July 1978 37:2215
, Note these processed vegetable oils yield denatured (toxic) Omega EFAs and IMO are one of the dangerous things you can eat worse than sugar if you can believe that
"People who consume higher amounts of vegetable oils (corn oil, soybean oil, safflower oil, etc.) lose their vision 3.8 times faster, and have twice the risk of macular degeneration." Doctor Paul Beaumont
"Sadly, as Americans cut out nutritious animal foods like eggs from their diets, they were left hungry. So they began eating more processed grains, more vegetable oils, and more high-fructose corn syrup, all of which are nutritional disasters. It is this latter type of diet that will actually lead to increased inflammation, and therefore cholesterol, in your body. So don't let anyone scare you away from eggs (and other animal foods) anymore." Doctor Joseph Mercola MD
"Animal fats contain many nutrients that protect against cancer and heart disease; elevated rates of cancer and heart disease are associated with consumption of large amounts of vegetable oils." Fed Proc July 1978 37:2215
, Note these processed vegetable oils yield denatured (toxic) Omega EFAs and IMO are one of the dangerous things you can eat worse than sugar if you can believe that
Processed Foods, Denatured Vegetable Oil Loaded, often food with the GOOD Removed and BAD Added
Real Food, the best Diet: Doctor Weil MD
Soybean Oil: One of the Most Harmful Ingredients in Processed Foods. The Worst Oil you can eat.
See anything to eat in this sea of Denatured Vegetable Oil Loaded, paper, cardboard, plastic bags, enzyme less overcooked food stock and chemicals? NOT me!
"Substantial evidence that omega-6 oils powerfully induce inflammation and immune suppression when consumed in large amounts. Those eating a Western diet are consuming 50-fold higher amounts of this type of oil (called linoleic acid) than needed for health. These oils include corn, safflower, sunflower, canola, peanut and soybean oils. So, we see that the average child is exposed to a number of substances in their food and environment that can also alter immunity, making them not only more susceptible to natural infection, but also to vaccine complications."
"The researchers, from the Hanyang University in Seoul, matched 50 men and women with acute nonfatal myocardial infarction (heart attack) with 50 age and gender-matched controls who did not have a history of heart attack. Red blood cells were analyzed for levels of trans-fatty acids (undesirable fatty acids found in partially hydrogenated vegetable oil), and the beneficial omega-3 fatty acids eicosapentaenoic acid (EPA) and docosahexaenoic acid (DHA) (found in fish and the algae they feed on). The omega-3 fatty acid index, which is the sum of red blood cell EPA and DHA, was significantly lower in heart attack patients compared with controls, while total trans-fatty acids were significantly higher. Those whose omega-3 fatty acid index was among the top third of participants had a 92 percent lower risk of heart attack than those whose levels were in the lowest third. For those whose total trans-fatty acids were in the top third, the risk of heart attack was 72.67 percent higher than subjects in the lowest third. The authors note that omega-3 fatty acids are associated with decreased blood viscosity, and have anti-inflammatory, anti-thrombotic, anti-arrhythmic, lipid lowering and vasodilatory effects. Conversely, trans-fatty acids have been associated with an increased risk of coronary heart disease."
"In an effort to ingest the essential fatty acids their bodies craved, the lab animals ate five times as much of the commercially processed fats as did the animals supplied with the electron rich active natural fats." William Fischer, Note think a deficiency of the EFA can make you Fat?
"Of all the substances ingested by the body; it's polyunsaturated oils that are rendered most dangerous by food processing." Sally Fallon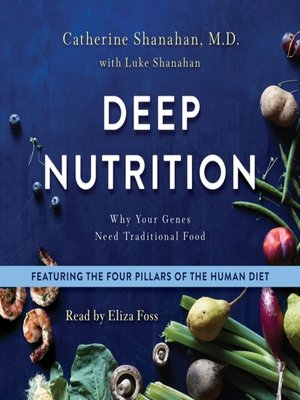 "Vegetable oil is the lipid extracted from corn, canola, soy, sunflower, cottonseed, safflower, rice bran, and grapeseed. Vegetable oil doesn't come from broccoli, and it doesn't equate to a serving of greens. It is found in almost all ready-made foods, from granola and squishy-soft baked goods, to rice milk and soy milk, to vegetarian cheese and meat substitutes, to frozen meals and side dishes… Dietary vegetable oil can transform ordinary fatty acids into a kind of atomic tornado. Tearing through cellular structures and leaving molecular wreckage in its wake. Eating vegetable oil doesn't just mess up your arteries. Those disruptive free radicals can interfere with nearly everything a cell might need to do, leading to almost any disease you can name. At no point in our life cycle is this disruption more devastating than while we're developing in the womb."
"Lipid scientists have been publishing papers on this topic for decades, trying to warn us that vegetable oil-rich diets can cause dangerous oxidative stress and are an under-recognized cause of heart disease and accelerated aging. But the most terrifying aspect about vegetable oil is that it's also destroying the organ most susceptible to oxidative stress, our brains. It's no exaggeration to say that vegetable oil attacks your family legacy at both ends of the generational spectrum, robbing your children of their physiologic birthright and erasing memories from our parents' and grandparents' minds. Thanks to vegetable oil's inherent ability to inhibit life, vegetable oils are the chemicals that preserve a Twinkie for years on end. More than any other ingredient, vegetable oil is what puts the "junk" in junk food. A patient of mine on Kauai told me that the paniolos (Hawaiian cowboys) used to cure hide leather to make their saddles using cottonseed oil, but did they eat the stuff? Ho, brah, dat's lolo ("crazy"). They didn't eat it, and neither should you."
Refining Destroys Oil Seeds
"Atherosclerosis isn't the only disease the polyunsaturated oils can give you. Cancer can be induced in experimental animals with corn oil. Hypertension will occur in rats and chickens by feeding unsaturated oils whereas animal fats, lard, milk, butter) do not cause high blood pressure. Amyloidosis a disease of protein degeneration, can also be induced by polyunsaturates." Doctor William Douglass MD, Note a small amount of undenatured polyunsaturates is fine and required
"I am a proponent of eating far more uncooked food and certainly, zero foods cooked in oil. I strongly urge [my patients] to eat more raw uncooked foods, because heat is damaging the oils, which in turn is going to damage the cholesterol and lead to vascular disease problem." Doctor Robert Rowen MD
"Current results combined with our prior results suggest that lowering the fat content of a primarily saturated fat diet offers little survival benefit in an intact or castrated LAPC-4 xenograft model. In contrast to the findings when omega-6 fats are used, these results raise the possibility that fat type may be as important as fat amount or perhaps even more important. The authors seem somewhat surprised and pained by the result. Kudos for publishing it. However, there's nothing to be surprised about. There's a large body of evidence implicating excess omega-6 fat in a number of cancer models. Reducing omega-6 to below 4% of calories has a dramatic effect on cancer incidence and progression*. In fact, there have even been several experiments showing that butter and other animal fats promote cancer growth to a lesser degree than margarine and omega-6-rich seed oils." Corn Oil and Cancer: Reality Strikes Again
Soybean Oil: One of the Most Harmful Ingredients in Processed Foods. The Worst Oil you can eat.
When any oil seed (See Polyunsaturated Oil Protocol) is refined much if not most of the goodness in the raw seed is completely destroyed. Oil refining heats the oil far above 390 F, which completely destroys the EFAs (See EFA Protocol). The natural antioxidants in the oils are removed often replaced by cheap chemicals. Refining oils often introduces some amount of transfats (See Transfat Protocol). Extra virgin olive oil is often the only oil found in most supermarkets that is fit to eat. It is possible healthy unrefined oil could be found in a supermarket. Please check it out well.
ALL healthy oil should be packaged in dark, opaque is best, glass. Clear plastic (See Plastic Protocol) is a joke as healthy oil is rapidly destroyed by light. ALL oils packaged in clear plastic or clear glass cannot contain healthy oil.
Processing Temperatures for most Processed Supermarket vegetable Oils
Atherosclerosis Anyone?
212 F Oil pressing

300 F EFAs begin to be destroyed

392 F EFAs totally destroyed

419 F Oil kept at temperature for 15 minutes produces atherosclerosis in animals

473 F Oil Deodorization all refined vegetable oils undergo this step

for about 60 minutes

482 F Transfat Hydrogenation

all refined vegetable oils made into Trans Fats undergo this step

for about 120 minutes
Doctors Rowen and Mercola on Vegetable Oils, Cholesterol and other Health Related Topics :Subtitled refined Vegetable Oil and the Depopulation Program
These two experts in Natural Medicine who just happen to be Doctors tie together a lot of health principals. Very entertaining and informative IMO. Here we see why eating RAW is important and cooking with and eating refined and OXIDIZED vegetable oils are so horrible for your health and life. This discussion is at about 14 minutes.
The mostly Destroyed Supermarket Oils
<![if !vml]> This chart shows the increase in processed unsaturated fatty acids consumed in the USA in the last one hundred years. The major rise began just before WWII when the use of refined vegetable oils started to burgeon. The refined vegetable oils IMO are a major cause of both CVD and cancer.<![endif]>
"It is a commonly held belief today that we have had a large increase in our fat intake over this century. What we have had, in fact, is a large increase in out intake of fats from vegetable sources along with a substantial decrease in our fats from animal sources." Sally Fallon, Note this trade has been a DISASTER, the man made oils below are literally killing us
"Both Weston Price and Francis Pottenger accurately predicted that western man would develop more and more diseases as he substituted vegetable oils for animal fats, and reproduction would become increasingly difficult. By some estimates 25 percent of American couples are now infertile." Sally Fallon, Note do you think this just "happened"?
The Good Supermarket Oils
Extra Virgin Olive Oil (See Olive Oil Protocol)

be careful many are diluted with soy et al

Possibly Others Please check them out first
Why You Should STOP eating Whole Wheat Bread, Vegetable Oil, Homogenized Milk, Canola Oil, Energy Bars, Soy Milk & These Cereals...
So what good are most supermarket oils?
Back in the 1950s there was the famous "Mazola Oil Party". The idea was to drink a lot of cheap wine; get undressed, lather up with the Mazola Oil, usually the cheapest oil found in the supermarket, and wiggle between the sexes. I imagine the Mazola oil still works fine for this function.
However on second thought some of that oil gets into your body transdermally. Quick shower after spawning.