Stroke Protection Protocol
Nutrition and exercise are the KEYS to most of our health and "disease", nowhere is this more true than with the mostly man-made disease of Stroke. Eat well and exercise and you will have little risk of Stroke.
"80% of strokes are preventable." National Stroke Association 2007 Note all Medicine is by nature Conservative as is this 80% figure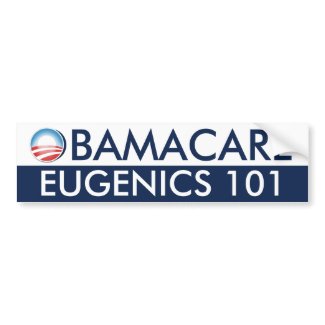 Note: Why are Influenza (2% of the total) and pneumonia (98% of the total) COMBINED? Why to push the toxic worthless "flu shot".
Completely Eliminate "Soft Drinks"
"Rates of Alzheimer's disease – the sixth leading cause of death in the United States – are increasing by leaps and bounds. For example, the Alzheimer's Association recently reported that death rates from this disease increased by a stunning 89 percent in the years between 2000 and 2014. Unfortunately, these same conventional 'health' organizations ignore the direct (negative) impact that artificial sweeteners (plus other toxic food ingredients) have on brain function and the cardiovascular system. And, let's not forget, stroke – another leading cause of death – continues to claim over 130,000 lives yearly in the U.S. Now, alarming new research shows that consuming a single can of artificially sweetened soda (per day) is associated with an almost [300%] higher risk of both these killer conditions." Artificial sweeteners associated with a higher risk of stroke and dementia

How simple folks simply do not drink this CHEMICAL poison. Also do not drink the Soft Drink version of the poison that includes SUGAR and Diabetes. Also do not use Aspartame or any of the other chemical sweeteners in ANYTHING.

"The reason most stroke victims are permanently paralyzed is that the FDA has stopped patients from being treated with medications to prevent brain cell death." Life Extension

, Note one damn time toxic drugs are needed, where the risk of the toxic drugs is outweighed by the risk of brain damage and guess what?

"My discovery of the Ice Age - vitamin deficiency - cardiovascular disease connection will eventually lead to the eradication of heart attacks, strokes and related cardiovascular diseases." Doctor Matthias Rath, Note discovery made in late 1970s

,

What Doctor Rath is saying is that Vitamin C deficiency alone is THE factor in CVD; almost ALL of us are flirting with sub-clinical scurvy. Please get your vitamin C up to at least 3 grams/day. Remember vitamin C is a COMPLEX; ascorbic acid alone will NOT cut it.

"Current research indicates vitamin D deficiency plays a role in causing seventeen varieties of cancer as well as heart disease, stroke, hypertension, autoimmune diseases, diabetes, depression, chronic pain, osteoarthritis, osteoporosis, muscle weakness, muscle wasting, birth defects, and periodontal disease." John Cannell Vitamin D Council

"11 million Americans have asymptomatic strokes annually. By the time people reach their 70s 1 in 3 experiences a stroke every year" Leary et al

, Note here is much of your "dementia"

"A mild to moderate increase in homocysteine was independently associated with an 86% increase in the risk of stroke." Kelly et al

"Apparently healthy men with the highest levels of C-reactive protein had twice the risk of stroke, three times the risk of heart attack and four times the risk of peripheral vascular disease." Ridker et al, Note chronic inflammation is a killer

"A study of 859 people over the age of 50 in southern California showed eating just one extra daily serving of potassium rich food lowered the risk of a stroke by 40%. NO ONE who ate more than 3500 mg of potassium a day died of a stroke. The researchers concluded that for every 400 mg of daily potassium consumed the risk of stroke dropped 40%."

 Note it's not hard at all to eat 10,000 – 15,000 mg of potassium a day if you eat fresh fruits and vegetables

"High potassium foods help lower blood pressure but potassium exhibits additional powers to prevent stroke directly regardless of blood pressure." Doctor Louis Tobian Jr. University of Minnesota Hypertension specialist

"In my practice the use of magnesium in the early stages of a stroke has rendered the best results for my patients who have the greatest deficits." Doctor Al Pinto

"Those who ate the most flavonoids had a 73% less risk of stroke." Dutch Research

"A study that tracked 90,000 women for eight years concluded eating carrots five times a week could lower your risk of stroke by 68%, compared to eating carrots once a month or less." Harvard Women Nurse Study

, Note twice a week with a half pound or more will also work, cooked please

"High stores of iron in tissues was one of the strongest indicators of carotid artery disease in both men and women 40 to 70."

 University Clinic Innsbruck

"A growing amount of research shows that extra virgin olive oil and adherence to a Mediterranean diet dramatically reduces stroke and heart attack risk. Those who ingest the highest amount of an olive polyphenol called hydroxytyrosol were shown to live 9.5 years longer (after age 65)." Surprising Discoveries About Olive Oil

Learning About Health
A Comparison of Internet Use and Health Status of Populations That Experience Health Disparities ,Note learning about health shows a STRONG Reduction in Risk
"Heavy drinkers were six times more likely to suffer a stroke than moderate drinkers. Moderate drinkers were much less likely to suffer strokes than nondrinkers." University of Helsinki
"The risk of dying of stroke declined as physical activity increased." Ellekjaer et al
"40% of all stroke victims have elevated homocysteine levels compared with 6% of controls." Brattstorm et al
"In rats undergoing induced severe ischemic stroke carnosine protects against oxidative injury and thereby increases the survival of the animals." Stvolinsky et al
"A Metastudy of 40 clinical trials concluded. Positive results have been reported for ginkgo biloba extracts in the treatment of cerebral insufficiency." Kleijnen et al
, Note cerebral insufficiency is a pre stroke condition
"DHEA-S may have substantial therapeutic benefits for the treatment of ischemic stroke." Lapchak et al 2000
"Those with cholesterol levels of 180 were at twice the risk of hemorrhagic stroke as those with cholesterol at 230. Risk of thrombotic stroke was twice as likely at cholesterol levels of 280 than at 230. " American Heart Association
"Scurvy must have killed many, many people during the ice ages when vitamin C was almost impossible to obtain in quantities sufficient for health. For the survival of the species it is better to die directly or indirectly of arterial plaque after reproducing than to die of scurvy before we have reproduced. If Doctors Rath and Pauling's theory is correct they lead the way to cure the most prolific killer in North America for a few pennies of ascorbate a day." Udo Erasmus PhD commenting on the work of Doctors Matthias Rath and Linus Pauling, Note we are still in the ice ages
if you are foolish enough to carry deficient Vitamin C your body will create arterial plaque
Why Most Animals don't get Heart Disease and Humans do
How Vitamin C, CVD, Atherosclerosis, Arterial Plaque and Cholesterol are Related
This concise file is a MUST READ NOW!
"Cardiovascular Disease is essentially unknown in animals producing their own vitamin C at a daily rate of several grams." Doctor Matthias Rath
"Vitamin C is the most important antioxidant in our bodies, and increased intake of vitamin c plays the key role in preventing and reversing atherosclerosis, heart attacks and strokes." Doctor Linus Pauling three time Nobel Prize winner, Note the politicians withheld his third, fourth and fifth Nobel prizes
"My discovery of the Ice Age - vitamin deficiency - cardiovascular disease connection will eventually lead to the eradication of heart attacks, strokes and related cardiovascular diseases." Doctor Matthias Rath, Note discovery made in 1970s
,
What Doctor Rath is saying is that Vitamin C deficiency alone is THE factor in CVD; almost ALL of us are flirting with sub-clinical scurvy. Please get your vitamin C up to at least 3 grams/day. Remember vitamin C is a COMPLEX; ascorbic acid alone will NOT cut it.
"Men with the highest blood-levels of estradiol (a form of estrogen) had an over two times greater risk of stroke compared to those whose estradiol levels were lower." Abbott et al
"Mice given ginkgo extract five minutes after a stroke had 60% less brain damage the next day than mice who never received the ginkgo. Mice given ginkgo extract 4.5 hours after a stroke had 30% less damage." Saleem et al
"In a study 1,471 postmenopausal women were randomly assigned to take a placebo or 1,500 mg of calcium daily for five years. Those taking calcium had a 40% higher risk of heart attacks. Their risk for stroke also rose." University of Auckland
This book will do more to change your ideas on the ABSOLUTE importance of nutrition than any other IMO.

"Circling the world in the 1920s and 30s, Doctor Price and his wife found the same sinister pattern among "primitive" populations, whether isolated Irish fishermen, tribal Africans, Pacific Islanders, Eskimos, North and South American Indians or Australian Aborigines. Those groups that followed their traditional nature-based diets enjoyed good health and vigor and those that turned to the 'civilized' diet of processed, sugar-laden foods soon developed a variety of ills, including misshapen bones and teeth-and the situation worsened with each generation." Doctor Robert M. Cathcart MD

"The diets of healthy primitive and non-industrialized peoples contain no refined or denatured foods such as refined sugar or corn syrup; white flour; canned foods; pasteurized, homogenized, skim or low-fat milk; refined or hydrogenated vegetable oils; protein powders; artificial vitamins or toxic additives and colorings." Weston A, Price Foundation

"Studies have consistently shown that heavy consumers of soft drinks (with or without sugar) spill huge amounts of calcium, magnesium, and other trace minerals into the urine. Long-term consumption has been linked to high blood pressure and increased risk of heart attack and stroke." Doctor Michael Lam MD

"A study in the Journal of Neurological Sciences found that in people suffering from limited stroke damage, vinpocetine had an almost magical healing effect. It directed blood right to the affected areas." Vas et al

"The study participants all of whom had type 2 diabetes, who ranged in age from 35 to 75, were instructed to take a 20- to 30-minute walk every day. Among the 64 who managed to achieve this, just 1 - or 2 percent -- suffered a stroke and none developed heart disease during the 17-month study. In contrast, of the 38 participants who failed to stick with their exercise prescription, 7 -- or 18 percent -- developed heart disease or had a stroke." International Journal of Sports Medicine, October 2007

"Researchers at the University of California, Los Angeles, have discovered that treatment with estrogen and progestin (the traditional synthetic prescription hormone replacement therapy, delivered in a combination of Premarin and Provera, also known as Prempro) increases the number of deaths from lung cancer. The UCLA researchers' finding, based on data from the Women's Health Initiative, noted that women who used Prempro were 71 percent more likely to die from lung cancer. Other potential dangers associated with the use of Prempro include an increased risk of breast cancer and an increased risk of clots that can lead to a stroke." Doctor Apar Ganti, University of Nebraska,

The Lancet Sept 2009

"After the reperfusion event the mice they pretreated with ginkgo had approximately 50% less dead tissue than untreated animals. In the mice they treated after the occlusion, there was also a significant reduction in stroke volume. My suggestion is that if you have vascular disease, consider taking up to 120 mg of ginkgo twice daily." Doctor Robert Rowen MD , Note a reperfusion event follows an interruption of the blood supply which can occur with heart or stroke problems

"Vinpocetine may protect against some of the damage related to ischemic stroke. Two studies reveal that vinpocetine was able to prevent release of potentially toxic glutamate and free radicals in the brain." Life Extension

"Studies have found that people with higher fibrinogen had the most damage from stroke. Too much fibrinogen can also be an indication that someone who had one stroke is likely to have another." Doctor Nan Fuchs PhD

"Stroke mortality is lowest at cholesterol levels between 180 and 200. Mortality increases substantially below 180 and above 240. Mortality is highest below 160 and above 300. Although cholesterol itself does not cause stroke, a diet high in polyunsaturated fat and low in antioxidants can make LDL-cholesterol within the blood vulnerable to oxidation. Oxidized LDL can contribute to the development of stroke. High blood pressure is a far more important contributor to stroke than high or low cholesterol." Cholesterol and Stroke

"Diets low in fat or animal products should not be used to lower cholesterol for the prevention of ischemic stroke. The available data clearly indicate that these foods are associated with a decreased risk, not an increased risk, of this type of stroke.17 Since carbohydrate intake is associated with atherosclerosis of the large arteries within the brain,16 eating lower amounts of carbohydrates would be a wiser dietary modification." Cholesterol and Stroke

"Recent research shows blueberries can be a great ally in the fight against Alzheimer's. Blueberries limit brain injury caused by ischemic stroke. Blueberries work by protecting the brain against oxidative damage and inflammation. The two main causes behind mental decline." Doctor Al Sears MD

"Just as stroke rates are increasing among the young, so too are rates of heart disease. Cardiovascular mortality rates have, for the first time, risen among younger adults ages 35 to 44, while researchers believe today's children and adolescents may die of heart disease at a younger age than today's adults do." Study Sees Rise in Young Stroke Sufferers

"Cardiovascular Disease is a preventable disease. We have the ability to prevent heart disease." Doctor Michael Ozner MD, Heart Surgeon

The Great American Heart Hoax, Dr. Michael Ozner, MD, FACC, FAHA

"Enzymes and other therapies like Hyperbaric Oxygen Therapy and IV chelation offer surprising benefits even a few days after a major circulatory event." Doctor Gary Gordon MD

Stroke a Serious Threat

A stroke is a sudden cardiovascular event that interrupts blood flow to a part of your brain. Stroke is the leading cause of disability in the US; most stroke survivors suffer at least SOME SERIOUS disability. You MUST work seriously to PREVENT a stroke from screwing up your life. Many strokes have no symptoms; you will not know you have had one. Thus it is important to protect against stroke continuously and have your homocysteine (See Homocysteine Protocol), fibrinogen (See Fibrinogen Protocol) and your C-reactive protein checked frequently.

Stroke types
Hemorrhagic Stroke: Brain Arterial bleeding
Ischemic Stroke: Brain Arterial blockage
"More than 2,000 Americans suffer a stroke on an average day.1 Some will recover with minor outward effects, while others who survive endure paralysis and lifelong nursing home confinement. Most strokes happen when a blood clot blocks an artery that feeds a portion of the brain.2 As neurons die from oxygen starvation, the result too often is paralysis, blindness, and cognitive dysfunction.3 Stroke is a leading cause of long-term disability in the United States. It's also the fifth-leading cause of death.4,5 The tragedy is that many strokes can be reversed if competent arterial intervention is timely delivered.6 " Reversing Acute Ischemic Stroke
Hemorrhagic stroke is four times as deadly as ischemic stroke. Ischemic stroke accounts for over 80% of all strokes.
Major Strokes are serious events
Six months after a Major Stroke in 65 year olds
50% suffer paralysis on one side of their body.

35% have symptoms of depression

30% can't walk without assistance

26% need help with daily activities

26% are living in nursing homes

19% have speech or language problems
Continuation of Stroke Protection Protocol (See Stroke Protection Protocol Continuation)