The Many Diseases/Damages of Vaccination
"Vaccination" is an anti-medicine and the opposite of preventive medicine
There are many ways to lower the RISK of Autism. If your child is not injured by "VACCINATION" he will probably not GET Autism. Period.
Dr. Paul Thomas Targeted By Medical Board & Media After Landmark Vaccine Study — Interview
Note: Doctor Paul has some intelligent analysis of the extreme dangers of the mRNA "experimental vaccines"
"No study of health outcomes of vaccinated people versus unvaccinated has ever been conducted in the U.S. by CDC or any other agency in the 50 years or more of an accelerating schedule of vaccinations (now over 50 doses of 14 vaccines given before kindergarten, 26 doses in the first year)." Study: Vaccinated Children Have 2 to 5 Times More Diseases and Disorders Than Unvaccinated Children Note How can this be? They KNOW, they KNOW
"'ASIA' - autoimmune/inflammatory syndrome induced by adjuvants.' "Vaccination" damaging immunity Folks how much more evidence do you need? Get the hell out of the "vaccination" house of Horrors if you still reside there. ALL "vaccines" contain TONS of "adjuvants; adjuvants are an essential component of "vaccines". What FOOLS they think we are.
To See The Main "Vaccination" Disease Mechanism
Please Go Here
Can Vaccines Cause Autism? Exclusive Interview With Del Bigtree
What the vaccine industry is hiding is a horror story beyond any one's imagination
"In 1993 the deaths of 93,000 elderly Americans vaccinated with a "hot lot" flu vaccine that caused the life expectancy of Americans to drop for the first time in eight decades was covered up by health authorities and the news media. If you can hide 93,000 vaccine-related deaths, what else is the vaccine industry hiding?" Note IMO this was NO HOT BATCH it was a TEST, only a TEST, a very successful test.
"There is massive over-vaccination. To prevent one case of polio 200-1000 children must be vaccinated. Most well-nourished unvaccinated children and adults will develop antibodies on their own when infected with transmissible diseases such as measles, mumps, polio, whooping cough and chicken pox, without developing noticeable symptoms." Note children with high enough anti-infective vitamins almost NEVER get Serious cases of the common childhood infective diseases; they contract the disease, often asymptomatically, and obtain lifetime natural immunity. Instead of enforcing "vaccination" an honest CDC would ASSURE anti-infective vitamins in the US population, But where is the BIG Pharma INC money and Depopulation in good health?
There is massive over-vaccination

Newer synthetic [Man Made, No Wild Pathogens] vaccines do not provide the life-long immunity older vaccines produced

More booster shots and increased delivery of heavy metal adjuvants are now required

The vaccination scheme has [long ago] reached a point of diminishing returns

Newborns, infants and older adults are deficient in the trace mineral zinc

Zinc deficient infants may not produce sufficient amounts of a zinc-binding protein (metallothionein, pronounced me-talloh-thigh-o-nee-n). Metallothionein also binds to other heavy metals, such as aluminum and mercury, adjuvants commonly included in vaccines. Without sufficient metallothionein, these heavy metal adjuvants remain unbound and may penetrate through the vulnerable blood-brain barrier and disrupt normal brain development.

Immunonutrition needs to be prioritized over vaccination. There is no way to improve the effectiveness of vaccines among vulnerable groups (the young and the old) without zinc therapy.

Modern medicine, in particular pediatrics, is so steeped in an anti-nutrition culture that it is unlikely any meaningful change will occur within the practice of medicine. Immunonutrition will likely have to be promoted and practiced by a grass roots movement. To that end, a website has been created for the distribution of the documentary report entitled

BEYOND VACCINES: THE END OF THE VACCINE ERA

. It is an authoritative report that includes over 190 links to scientific references.
The above referenced paper by Lew Rockwell is an excellent description of the house of "vaccination" horrors we have been led into. Please read this excellent paper; you will not be disappointed.
CDC Admits Thimerosal CAUSES AUTISM
"In 2016 over 100 Freedom of Records Act (FOIA) requests have finally forced the US Centers for Disease Control and Prevention (CDC) to admit a widely-used vaccine preservative is the equivalent of a neurological Armageddon. The deceitful agency finally had to reveal what they have known for years, that thimerosal, which was banned in 1999, but still used in over 60 vaccines, causes autism." Foolish to Trust the CDC on Vaccines
"Kids who received 100 micrograms of thimerosal were over ten times more likely to have autism than the kids who received no mercury-containing vaccines."

Doctor Mark Geier
Note there are 50 - 100 mcg of thimerosal in 85% of all "flu shots"
You may think mercury has been removed from "vaccines" but it has NOT. For example your lovely "flu shot" usually contains 100 billion to 200 billion atoms (25 mcg - 50 mcg) of mercury. EVERY "vaccination" contains mercury.
SIDS is MOSTLY CAUSED by "Vaccination"
90% of deaths occurred within five days of vaccination Note if "vaccination" was not causing these deaths the SIDS distribution would be CONSTANT across time and not clustered AFTER the "vaccination". IMO many if not MOST "vaccinations" if honestly investigated will show a similar asymmetric DEATH cluster AFTER "vaccination". This data was found HIDDEN in drug testing files.
"A study undertaken in 1979 at the University of California, Los Angeles, under the sponsorship of the Food and Drug Administration, and which has been confirmed by other studies, indicates that in the U.S.A. approximately 1,000 infants die annually as a direct result of DPT vaccinations, and these are classified as SIDS (Sudden Infant Death Syndrome) deaths. These represent about 10 to 15% of the total number of SIDS deaths occurring annually in the U.S.A. (between 8,000 and 10,000 depending on which statistics are used)." Leon Chaitow, Vaccination and Immunization, CW Daniel Company Limited, Saffron Walden, Essex, England, 1987.

Brain Damage/Death from Vaccines is NOT Rare
"On November 1, Roz woke up acting strangely; then she suddenly began to seize. I administered Diastat. She woke up an hour later and went into another seizure. We found ourselves back at Children's with croup this time. Beginning in December, she had seizures about every month, and they began to get worse. Instead of having partial complex seizures, she began to have partial complex that generalized and Tonic-colonic (TC) seizures. By April 2013, she was having seizures every week. In the middle of April, Roz had three major TC seizures within a week's time. We decided to take her to Cincinnati Children's to get some answers." Young Girl Loses Half Her Brain After MMR Vaccine Note: There are few good answers once your precious child is damaged by "vaccination" as the damage is often in the BRAIN and will take years to heal IF EVER. The only good answer is NO VACCINATION now at birth not a 4 NOT EVER. We are dealing with the devil here folks.
"Periodically injecting cocktails of toxic substances such as mercury, aluminum, live viruses, formaldehyde, chicken egg albumin, squalene, glutamate, DNA fragments, etc, into the muscles of unaware, innocent babies and adults puts them all at risk of being diagnosed with vaccine-induced brain disorders including, much later in life, Alzheimer's disease. (The chronic use of neurotoxic prescription drugs [especially psychiatric drugs] is also a major risk factor for Alzheimer's especially when vaccines are also periodically injected.) One of the major problems with infant vaccines is that they are mandated (!) to be given to infants and young children in cocktails of hyperimmunity- and/or autoimmunity-inducing and potentially brain-damaging vaccines and brain-damaging prescription drugs." Your Kid's Vaccines May Actually be Making Them Sick…
Seizure and Epilepsy are MOSTLY Caused by "Vaccination"
Many parents know vaccines are to blame the Seizures in Their Children
"The rates of seizure disorders in children have skyrocketed in recent years, with one in 20 children under the age of five now suffering from epilepsy. Many parents know vaccines are to blame, as their children suffered seizures shortly after vaccination. Government officials say it's mere coincidence. [1] Epilepsy is the formal medical diagnosis given to patients who suffer multiple seizures. According to the Epilepsy Foundation, at least 326,000 children in the United States have been diagnosed with epilepsy, with an additional 200,000 cases diagnosed each year. [2] " Vaccines Blamed for Alarming Increase in Seizure Disorders
Many Allergies are Caused by "Vaccination"
W

heat Allergies

Peanut Allergies

Milk and Dairy Allergies
Soy Allergies
Fish Allergies
Egg Allergies
Latex Allergies

Gelatin

Allergies
Autism is MOSTLY Caused by "Vaccination"
"ALL vaccines are and have been causing ischemic (impaired blood flow thus low oxygen levels) damages - to all - creating a plethora of chronic illnesses, disease, and in some instances...death. The injury from vaccination is additive, each vaccination further injures." Doctor Andrew Moulden MD, PhD
"The vaccines did not cause autism or childhood developmental diseases but the damages were occurring after every vaccination finally Gardasil broke the camels back. You are all being harmed, it is additive, it is summative, it is cumulative." Doctor Andrew Moulden MD, PhD Note here Doctor Moulden shows us why the "HPV vaccines" are killing and seriously damaging so many young women. After a life time of damage from "vaccination" the girls were so "vaccination" damaged that they could literally could not take ONE MORE,
Why Doctor Moulden Devoted his ENTIRE life (He was eliminated at age 50) to SOLVING Autism
"Roughly 30-50% of the population has undiagnosed learning disabilities.[2] Almost 3 million children (ages 6 through 21) have some form of a learning disability and receive special education in school.[3] Since 1992, the percentage of students who spend 80% or more of their time in school in special education classes increased from 21% to 45%.[4] Specific learning disabilities have increased 22% over the past 25 years. In the past decade, the number of students ages 6-21 years identified with specific learning disabilities has increased by 38%.[5] In 2003, approximately 7.8% of U.S. children aged 4-17 years had ADHD diagnosed. Why?"

Note the 25 mcg of MERCURY and other garbage many kids are getting in their "flu shot" and other "vaccines" is IMO a good part of these problems
Doctor Andrew Moulden took degrees in three disciplines on his quest to understand autism and the ASDs. He has put the pieces together to prove vaccination is causing harm each and every time you vaccinate. Doctor Moulden discovered as we have learned with Cancer oxygen is a key to life, and the act of "vaccination" is preventing oxygen from being delivered to the children's brains and other body parts.
What Doctor Moulden has demonstrated with COPIOUS evidence; evidence which has convinced EVERY Vaccination Court that "vaccinations" are harming children. If you visit his protocol you can review this evidence in detail and decide if you want to participate is this "vaccination" harm.
Doctor Moulden presents the indisputable forensic medical evidence for how ALL vaccinations are inducing harmful brain and body damages EVERY time you "vaccinate". The damages are being caused by an electrostatic as well as an immune induced hypersensitivity response that derails microscopic blood flow and fluid dynamics. We are seeing the exact same problems from infants to geriatrics. All vaccination produces micro strokes to the brain and elsewhere in your body. Most do not produce immediately overt effects but ALL produce ischemia. Vaccinate enough and the harm can become overt as in misaligned eyes or facial grimaces, can greatly harm as in Autism or can kill as in SIDS.
<![if !vml]>
<![endif]>

"All financial ties of the country's [India] apex immunisation advisory body, National Technical Advisory Group on Immunization (NTAGI), with the Gates Foundation have been cut off." Note this after numerous lawsuits over Gates' "vaccines" that have killed and injured over 500,000 Indian children "vaccinated" with his poisons.

The Autism/ASD/Vaccine Damage epidemic is found in all countries that have allowed mass vaccinations. It is found nowhere else

"In New Delhi, India, prior to 2000, ASD/PDD (autism spectrum disorder/pervasive developmental disorder) symptoms were rare – typically only occurring in children who were vaccinated abroad. However, after the Indian pediatricians began recommending, in 2000, the addition of triple-dose Thimerosal-preserved Hib (Haemophilis influenza B) and Hep B (hepatitis B) vaccination programs to the existing Thimerosal-preserved triple dose DTP (diphtheria toxin, tetanus toxin and pertussis toxins) vaccination program recommended by the Government of India, the incidence of a childhood ASD/PDD diagnosis increased to 2 % to 4 % of vaccinated New Delhi children." Doctor Paul King PhD, Note folks here it is. Read and reread this PLEASE. Please observe all the mercury being dumped into these innocent Indian children. In the USA much of this neurotoxic mercury has been removed. IMO this is no accident. Depopulation is underway in India and China as well as the USA.

Alzheimer's and Dementia are Mostly Caused by "Vaccination"

"If immune complexes [antigen-antibody couples] deposit themselves in the tissues, the complement system will arrive and bring about an inflammatory response which in turn leads to tissue destruction. This is the beginning of autoimmune disease. ... Enzyme therapy can cause interruption of the self damaging complement cascade by breaking up pathologic immune complexes. This breaks the vicious circle which otherwise results in continual deteriorate of the involved tissue." Doctor Anthony Cichoke MA DC Note "vaccination" can cause an increase in these destructive immune complexes by THOUSANDS of times. IMO any "vaccination" damaged child needs

"Dementia and other neurological brain diseases are striking people younger and younger, according to a new study conducted by researchers from Bournemouth University in England and published in the journal Surgical Neurology International. These diseases have reached levels that are "almost epidemic," the researchers said, and they reached them so quickly that environmental factors must be largely to blame. "The rate of increase in such a short time suggests a silent or even a 'hidden' epidemic, in which environmental factors must play a major part, not just ageing," lead researcher Colin Pritchard said. "Modern living produces multi-interactional environmental pollution but the changes in human morbidity, including neurological disease is remarkable and points to environmental influences." Dementia striking younger and younger people

Note folks we had best admit it this is NOT dementia this is "Vaccination" DAMAGE. The UN Depopulation Agenda is encouraging this shortening of life spans

Now how can a simple "flu shot" cause Alzheimer's?

What Happened in the 1970s? Why the wonderful "Flu Shot" was being tested and given to Millions of Seniors.
Graph Source The Alzheimer's "Hockey Stick" and the History of Late Twentieth Century Biomedicine
Each "flu shot" contains 100 -200 Billion MERCURY atoms and many seniors receive two and three "flu shots" per year; got to make sure forgetful granddad gets his "flu shot". Here is what a couple of atoms of mercury can do.
This video shows in graphic detail how the ions of mercury bind to the nerve tublins and discompose the nerve sheath exposing the nerve; resulting in the death of the nerve. This destruction of the nerves by Mercury closely resembles the destruction observed in the brains of Alzheimer's patients. Is that because it is?
Granddad often does not have the capacity to eliminate the mercury from his "flu shot" and the mercury just keeps destroying nerves and granddad just keeps getting his "yearly flu shot" until granddad fades away into Alzheimer's.
With the God of FORCED "Vaccination" completely overtaking our children's lives you can EXPECT Alzheimer's to occur at younger and younger ages; in fact I am sure we will see teenagers with "Alzheimer's".
Some experts are now referring to Alzheimer's as Autism in the elderly. They do not know how close to the truth they are. Both Autism and Alzheimer's did not exist to any degree until "vaccination" and FORCED "Vaccination" showed its depopulation head.
Folks this is all fairly obvious; we just cannot see it because "vaccination" has been sold to us as a GOD. Tell granddad you will take away his Viagra if he gets any more "flu shots" and for the real God's sake don't let your children fade into Alzheimer's by the time they are 30.
The Coalition for Mercury-free Drugs (CoMeD) Soundly Refutes World Health Organization's Arguments for Using Thimerosal in Vaccines
AIDS can be Caused by "Vaccination"
Weaponized Mycoplasma the Bio Weapon at the Heart of MANY Diseases
Please don't forget both mycoplasma and Disease can be delivered in "vaccinations" and Vitamin D appears to be HIGHLY protective against mycoplasma and many other diseases.
The weaponized mycoplasma that causes AIDS can easily be included in a "vaccination". Is it? Do you want to take the chance? I do not and have not been "vaccinated" in forty years.
NEUROLOGICAL DISORDERS can be Caused by "Vaccination"
Good News for Children – Vaccination Opt-Outs on the Rise

"Dozens of published peer-reviewed studies demonstrate clinical and scientific links between vaccination/vaccine ingredients and autism spectrum disorders (ASDs) showing the mechanism by which the damage is done, including on a molecular level. These include cell culture studies, mixed cell cultures, organotypic tissue studies, in vivo animal studies, and human studies." Blaylock, R.L., The danger of excessive vaccination during brain development: the case for a link to Autism Spectrum Disorders (ASD), Medical Veritas, Vol. 5, 2008, pp. 1727-1731.

"Mice injected with the vaccine adjuvants aluminum hydroxide and squalene (adjusted for human body weight) by 20-24 weeks, exhibited significant loss in physical strength (50 percent) increases in anxiety (38 percent); memory deficits (41 times the errors as in the control group). One third of the neuron cells controlling bodily motor functions had destroyed themselves." Petrik, M.S., Shaw, C.S. et. al., Aluminum Adjuvant Linked to Gulf War Illness Induces Motor Neuron Death in Mice, NeuroMolecular Medicine, Vol. 9., 2007, pp. 83-99.

"Thimerosal (ethylmercury) found in vaccines, leaves double the amount of inorganic mercury in the brain as does exposure to methyl mercury, the kind of mercury found in fish." Burbacher, T.M., et. al., Environmental Health Perspectives, Comparison of Blood and Brain Mercury Levels in Infant Monkeys Exposed to Methylmercury or Vaccines Containing Thimerosal, Vol. 113, No. 8, August 2005, p. 1020. http://www.ehponline.org/members/2005/7712/7712.pdf
The above quotes are taken from a white paper that completely IMO demolishes ALL basis for "vaccination".
Note MOST "flu shots" contain 25 mcg - 50 mcg of mercury (100 - 200 Billion mercury atoms) in a SINGLE dose! ALL "flu shots" contain mercury.
"Circulating Immune Complexes are the antigen (bad guy) plus antibody (policeman) pairs that clog up the bloodstream, can plug the kidneys and even implant in tissue so that the body recognizes itself as being contaminated and attacks itself. That last one is the very definition of autoimmunity. They call it something different in medical texts to cover up the fact that they caused it with vaccines and don't want anyone to know about it."
If you have neurological disease or do not wish to have neurological disease Please don't consider the neurological disease producing practice of vaccination. There is little question that vaccination is a cause of many neurological diseases. Patrick Jordan explains how neurological diseases often follow the barbaric practice of "vaccination".
Vaccinated Children vs. UN-vaccinated Children
IMO if anything the above chart understates the harm "vaccination" is doing to our children, adults and seniors.
Vaccination is Inherently UNSAFE
"The truth is that this quote only scratches the surface of Gandhi's biting critique of the dangers, inefficacy, and malfeasance associated with the vaccination campaigns of his time. Gandhi, of course, is history's most celebrated anti-imperialist, having almost single-handedly set into motion India's independence from British colonial rule. He was extremely sensitive to Western forms of control and oppression, and was able to apply his intellect to the manner in which the Western medical establishment was coercing millions of Indians to succumb to the unhealthy practice of smallpox and plague vaccination " Gandhi's Anti-Vaccine Views Ring True A Century Later
"An interesting sequence of events occurred during World War II: The diphtheria rate throughout Europe was low by the late 1930s. But, after Germany began compulsory diphtheria vaccinations in 1939, 150,000 vaccinated cases of the disease developed within three years. France had refused it, but was forced to give compulsory diphtheria vaccinations after German occupation. By 1943, there were nearly 47,000 cases. But, in nearby Norway, which consistently refused to vaccinate for the disease, there were only 50 cases (E. McBean, Ph.D., Vaccinations Do Not Protect, 1991, p. 8). In Sweden, diphtheria virtually disappeared without any immunizations." The Vaccination Crisis
"If the public is not being provided with the information required to make an informed choice, and immunization policy is based upon cultivating faith in a higher authority and not the evidence itself, clearly, the time has come for people to take back control of their own health, beginning perhaps with exploring the primary literature on the topic themselves in greater depth." Study Reveals "Unavoidable" Danger of HPV Vaccines
With just a little study IMO you must come to the conclusion that the toxic practice of "vaccination" is inherently UNSAFE and should be eschewed by all parents.
How do YOU Protect YOUR Children, Your Family and Yourself?
IMO a good start is NO VACCINATION "Vaccination" is a deadly fraud. It has "protected" very few and has injected into "vaccination" victims MANY diseases to include Autism the ASD diseases, the diseases of "vaccination" and the diseases of Weaponized Mycoplasma.
"Pirquet found, by repeatedly vaccinating himself with Smallpox and studying infectious disease that the reaction of the body like the pustules of measles WAS NOT THE DISEASE, it was the body's RESPONSE TO THE DISEASE. (Misnomer: Cowpox was called Smallpox vaccine.) What he had to come to terms with, because it was a foreign and rejected concept of the time, was that circulating immune complexes of antibody/antigens (the garbage disposal crew of the immune system) caused all of the metabolic derangement that we associate with disease but is not the disease itself. "
"If immune complexes [antigen-antibody couples] deposit themselves in the tissues, the complement system will arrive and bring about an inflammatory response which in turn leads to tissue destruction. This is the beginning of autoimmune disease. ... Enzyme therapy can cause interruption of the self damaging complement cascade by breaking up pathologic immune complexes. This breaks the vicious circle which otherwise results in continual deteriorate of the involved tissue." Doctor Anthony Cichoke MA DC Note "vaccination" can cause an increase in these destructive immune complexes by THOUSANDS of times. IMO any "vaccination" damaged child needs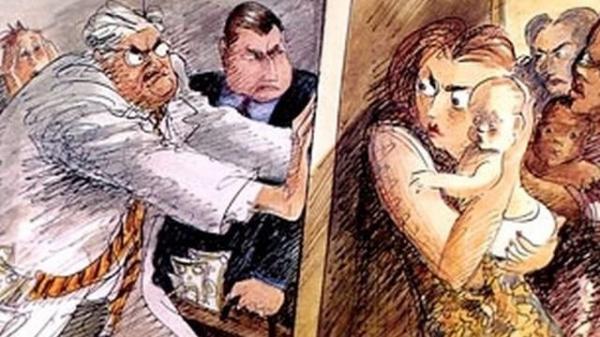 "This was a very hard video to post, my 12 yr old daughter was fine before her [HPV] vaccine, now this is her life. We live in New Zealand and I thought our healthcare system was ok, we have been left to deal with this ourselves. I'm showing this because I want people to know what damage this vaccine can and does cause." Note the medical system abandons you after vaccine damage. "There is nothing we can do." There is, do not poison our children you bastards. Parents can do a lot before "vaccination". DO NOT "VACCINATE."
"Scientists have discovered that vitamin D effectively blocks development of MS in animals. When the biologically active, hormone form of vitamin D was administered to animals in a laboratory, the disorder was prevented. Conversely, a deficiency of vitamin D tended to increase the animals' susceptibility to the induced disease. When animals were given vitamin D after developing the disease, progression of symptoms was blocked. When vitamin D supplementation was withdrawn, the disease resumed."  Cantorna et al 1996

"UVB exposure and infectious mononucleosis (IM) together can explain a substantial proportion of the variance of MS. The effect of UVB on generating vitamin D seems the most likely candidate for explaining its relationship with MS. There is a pressing need to investigate the role of vitamin D and EBV and how they might interact to influence MS risk to identify potential prevention strategies."

Treating MS Without Dangerous Drugs

Note this quote also sends a chill through me. Infectious Mono was a big step in the development of Weaponized Mycoplasma. You can investigate this nexus by reading Doctor Leonard Horowitz's seminal bio-weapons book "AIDS, Ebola and Emerging Viruses".

If you visit the

Weaponized Mycoplasma protocol you will learn of the MANY diseases that can be delivered by "vaccinations" which can contain Weaponized and non-weaponized mycoplasma. You will also learn how high levels of sunshine and vitamin D can protect you from this risk and can often help to reverse or completely reverse the damage.

Natural Immunity and Vaccination

"I would like to begin by proposing that we use the terms vaccinated and unvaccinated instead of immunized and unimmunized, since the basis of the vaccination controversy is the belief of many parents that the vaccines do not produce a true immunity', but rather act in some other fashion--or, in my view, that they act immunosuppressively." Doctor Richard Moskowitz, MD
So what conquered "disease" and WHEN was "disease" conquered? Note the Diphtheria, Pertussis and tetanus "vaccines" have been shown to be worse than worthless and had nothing positive to do with their disease etiologies. "An Africa study done in 2000, covering a six-year period and examining the health of 15,000 children, showed that the death rate from diphtheria, tetanus and whooping cough was twice as high in vaccinated children compared to unvaccinated children." More Vaccines or Better Nutrition Prevents Disease? Note if this study were held in the US the results may be the same. No worries "vaccination" is not tested in the good ole USA.
If you visit this protocol you will learn why "vaccination" is NEVER required and is only harming your Child's natural immune system. You will also learn why "vaccination" induced "herd immunity" is a pernicious MYTH.
"Vaccination" does NOT confer Herd Immunity. Herd immunity is conferred once many of the people develop "natural immunity" by contacting the disease NATURALLY. Incidentally "vaccination" does not confer individual immunity either.
Immunity both personal and herd is a NATURAL process and can only be achieved by contacting and defeating a NATURAL pathogen NATURALLY; most "vaccines" do not contain the NATURAL pathogen but contain a MAN MADE surrogate pathogen. IMO if you have sufficient anti-infective vitamins and a decent immune system the natural childhood infections will almost NEVER result in serious disease.
With a robust natural Immune System and LOTS of Vitamin D you can contract and DEFEAT most pathogens in seconds, minutes or hours.
Vaccination NOT NEEDED Protocol
Vaccine Resistance Movement Face book Page
"High titre vaccines, like natural measles, cause long term disruption of immune function, including an imbalance in the type of helper T cell response … The message is clear. Strategies involving vaccination in infants with maternal antibody, or new measles vaccines, must be tested in randomized trials in which the end point is mortality and not a surrogate effect such as measles antibody titre. [42]"
Adrianne Bendich, 1992 Note this powerful paper MUST be read. Vitamins A, C and D can completely obviate all "need" for "vaccination" IMO
"I never dreamed drug companies could actually be accelerating the pandemic timeline by contaminating vaccine materials with live avian flu viruses known to be highly infectious to humans. You can believe what you will. ... In either case, the world is not a very safe place when deadly viral strains are placed in the hands of the inept." Baxter: Vaccine Product contained live bird flu virus Note the inept, corrupt or Evil
"We can find no scientific or even rational reasons for the current [Vitamin C] RDA values. The published justifications show clear and unambiguous bias. This bias could arise from peer pressure, ignorance, or corruption. ... As far as we can see, the reluctance to engage in open discussion with independent nutritional scientists suggests that the [Vitamin C] RDA is not scientifically viable." Doctors Steve Hickey and Hilary Roberts
Vitamin D Levels REQUIRED for Good Health
Almost ALL Americans (> 95%) Do NOT have Optimal or better Levels.
(50 ng/ml is actually only sufficient)
Most of the childhood disease we currently "vaccinate" for can IMO much more efficaciously, safely and salubriously dealt with with the Anti-Infective Vitamins D, C and A and a few other anti-bacterial and antiviral agents and methods.
These diseases are either viral or bacterial and the anti-infective vitamins et al deal quite nicely with BOTH. So instead of letting some stranger inject toxins made by unethical people under the direction of Federal Agencies who have obfuscated the cause of Autism, into your babies you can learn how to assure you get the required amounts of these simple vitamins and adjuncts in your babies YOURSELF. The whole dangerous toxic practice of "vaccination" will then be removed from your and your children's lives. Currently tens of millions of families have successfully done and are doing this.
Some GREAT News: Japan Completely Rejects HPV vaccination
"HPV vaccine rates have fallen to 1% in Japan after widely publicized injuries from Gardasil. Merck and the CDC are still pushing the Gardasil HPV vaccine for girls and boys in the US. Americans need to wake up (like the Japanese have) and reject this harmful Gardasil vaccine that is being pushed like Vioxx by unscrupulous vaccine promoters who refuse to take responsibility for the adverse reactions that are listed on the package insert."

Japanese Gardasil Vaccination Rates Plummet To 1% After Multiple Injuries – Medscape
"Dr. Thomas also referenced a Norway study tracking folate intake and autism in 85,000 pregnancies over 6 years. Norway had a 1 in 1,000 rate of autism, compared with the U.S. rate of 1 in 100 at that time. (The autism rate in the U.S. is now a staggering 1 in 50). So, what's the difference between the two countries? For one, Norway does not administer the Hepatitis B vaccine to newborns as the U.S. does. Paul Thomas M.D. is currently seeing more than 1,000 kids in his practice who are at least 3 years old, and he has seen no new cases of autism; this as compared with his U.S. peers seeing 1 out of 50 on the [Autism] spectrum." Doctor Paul Thomas on Autism, the Deadly MMR and Hep B vaccinations
Conclusion: I have presented a LOT of evidence on the INHERENT and DELIBERATE harm of "vaccination". The political heads of the various government health agencies are very aware of the vast harm the "vaccinations" are doing to your children and your family and have COVERED UP the evidence of this harm.
I realize after a lifetime of pro-vaccination propaganda this is VERY HARD to accept. Please forgive me. BUT in the end you, your children and family will thank me.