Vaccinated Children vs. UN-vaccinated Children
There are many ways to lower the RISK of Autism. If your child is not injured by "VACCINATION" he will probably not GET Autism. Period.
Dr. Paul Thomas Targeted By Medical Board & Media After Landmark Vaccine Study — Interview
Note: Doctor Paul has some intelligent analysis of the extreme dangers of the mRNA "vaccines"
To See all the Diseases you are Opening Yourself up to by "Vaccinating" Please Go Here
To See The Main "Vaccination" Disease Mechanism Please Go Here
CDC Admits Thimerosal CAUSES AUTISM
"In 2016 over 100 Freedom of Records Act (FOIA) requests have finally forced the US Centers for Disease Control and Prevention (CDC) to admit a widely-used vaccine preservative is the equivalent of a neurological Armageddon. The deceitful agency finally had to reveal what they have known for years, that thimerosal, which was banned in 1999, but still used in over 60 vaccines, causes autism." Foolish to Trust the CDC on Vaccines
"Kids who received 100 micrograms of thimerosal were over ten times more likely to have autism than the kids who received no mercury-containing vaccines."

Doctor Mark Geier
Note there are 50 - 100 mcg of thimerosal in 85% of all "flu shots"

"The research demonstrates conclusively that unvaccinated children enjoy far superior health when compared to those vaccinated. Unvaccinated children experience almost no incidence of autism, autoimmune disorders, asthma, allergies, diabetes and other common childhood diseases which have reached epidemic proportions in recent years." How Does The Health of Vaccinated Children Compare to Unvaccinated Children?
Vaccine Resistance Movement Face book Page
SIDS is CAUSED by "Vaccination"
90% of deaths occurred within five days of vaccination Note if "vaccination" was not causing these deaths the SIDS distribution would be CONSTANT across time and not clustered AFTER the "vaccination". IMO many if not MOST "vaccinations" if honestly investigated will show a similar asymmetric DEATH cluster AFTER "vaccination". This data was found HIDDEN in drug testing files.
"A study undertaken in 1979 at the University of California, Los Angeles, under the sponsorship of the Food and Drug Administration, and which has been confirmed by other studies, indicates that in the U.S.A. approximately 1,000 infants die annually as a direct result of DPT vaccinations, and these are classified as SIDS (Sudden Infant Death Syndrome) deaths. These represent about 10 to 15% of the total number of SIDS deaths occurring annually in the U.S.A. (between 8,000 and 10,000 depending on which statistics are used)." Leon Chaitow, Vaccination and Immunization, CW Daniel Company Limited, Saffron Walden, Essex, England, 1987.
"After reviewing some of the CDC data received by Dr. Thompson, as well as data records acquired through freedom of information submissions, Prof. Hooker discovered that the CDC has known since 2001 that children exposed to thimerosal in utero were 800 percent more likely to regress into autism. This data was intentionally excluded from the CDC paper published in the journal Pediatrics in an effort to disprove a thimerosal-autism association. During the radio broadcast, Prof. Hooker unearthed evidence that the CDC has known for a decade that children receiving the MMR vaccines on schedule were nearly 300 percent more likely to regress into autism compared to children whose parents decided to withhold the vaccine until after the child was older." What if the Vaccine Paradigm itself is Deliberately Flawed?
Note Doctor Thompson's CDC team Showed one strongly probable DIRECT cause of Autism; the MMR "vaccination".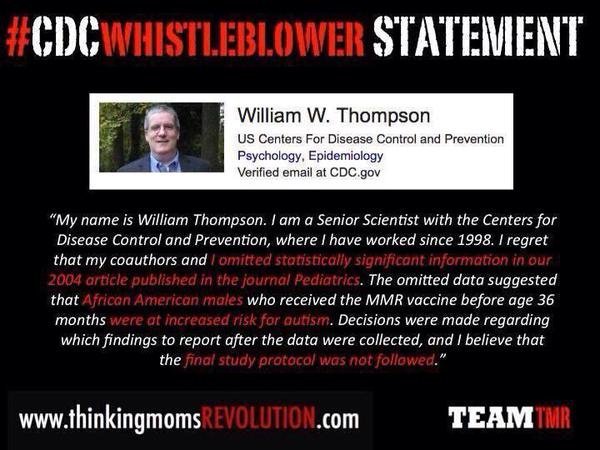 Help Prevent "Vaccination" Damage
"In a scientific study of SIDS, episodes of apnea (cessation of breathing) and hypopnea (abnormally shallow breathing) were measured before and after DPT vaccinations. "Cotwatch" (a precise breathing monitor) was used, and the computer printouts it generated (in integrals of the weighted apnea-hypopnea density — WAHD) were analyzed. The data clearly shows that vaccination caused an extraordinary increase in episodes where breathing either nearly ceased or stopped completely. These episodes continued for months following vaccinations." SIDS and Vaccination
Please do not "vaccinate" but if you do, Vitamin C in massive doses can help a lot.
How Much C? A

Lot. A Whole Lot.
"Our five-year-old, 37-pound (about 17 kg) daughter received saturation-level doses of 8,000 to 11,000 milligrams (mg) of vitamin C every day the week before her first MMR vaccination. The day of her shot, she happily and comfortably held 24,000 mg. For the next couple of days after the shot, her dose was reduced to 20,000 mg/day. Then, for the next four days, her vitamin C dose went down to 15,000 mg/day. The next four: 14,000 mg, 13,000 mg, 12,000 mg and 11,000 mg per day respectively. For the next several weeks leading all the way up to her second MMR shot, she was getting between 8,000 and 11,000 mg of vitamin C each day. On the day of her second MMR shot, just a little over a month from the first one, she once again received and comfortably held 24,000 mg of vitamin C. The day after: 19,000 mg. Once again, using bowel tolerance as an indicator, we gradually decreased this dose over the two weeks following this second immunization to an average of 9,000 mg/day. Eventually, we went back to her regular dose of 5,000 mg/day or 1,000 mg/day per year of age, following the recommendation of Frederick Robert Klenner, MD:" http://orthomolecular.org/library/jom/1998/articles/1998-v13n04-p198.shtml or http://www.doctoryourself.com/klennerpaper.html
Vitamin C Prevents Side Effects from the MMR Vaccine
There are a lot of reasons these large doses of Vitamin C are helping to clean up the DAMAGE this highly toxic MMR "vaccination" is causing, all "vaccinations" are toxic but the MMR has been shown to be especially bad, Your body uses vitamin C in any amounts you choose to give it to clean up tissue DAMAGE of any sort. Some of this DAMAGE is occurring in your child's brain and gut. The two prime Autism instigation sites.
So what conquered "disease" and WHEN was "disease" conquered? Note the Diphtheria, Pertussis and tetanus "vaccines" have been shown to be worse than worthless and had nothing positive to do with their disease etiologies. "An Africa study done in 2000, covering a six-year period and examining the health of 15,000 children, showed that the death rate from diphtheria, tetanus and whooping cough was twice as high in vaccinated children compared to unvaccinated children." More Vaccines or Better Nutrition Prevents Disease? Note if this study were held in the US the results may be the same. No worries "vaccination" is not tested in the good ole USA.
Vaccine-Induced Tissue Scurvy Globally Misdiagnosed as Child Abuse
<![if !vml]>
<![endif]>
<![if !vml]>"Some doctors are unaware of the pathophysiological processes of autoimmunity, haemostasis and osteogenesis and are misdiagnosing vaccine induced tissue scurvy, absence of vitamin C within the cell, as non-accidental injury."<![endif]>
The Autism/ASD/Vaccine Damage epidemic is found in all countries that have allowed mass vaccinations. It is found nowhere else.
"In New Delhi, India, prior to 2000, ASD/PDD (autism spectrum disorder/pervasive developmental disorder) symptoms were rare – typically only occurring in children who were vaccinated abroad. However, after the Indian pediatricians began recommending, in 2000, the addition of triple-dose Thimerosal-preserved Hib (Haemophilis influenza B) and Hep B (hepatitis B) vaccination programs to the existing Thimerosal-preserved triple dose DTP (diphtheria toxin, tetanus toxin and pertussis toxins) vaccination program recommended by the Government of India, the incidence of a childhood ASD/PDD diagnosis increased to 2 % to 4 % of vaccinated New Delhi children." Doctor Paul King PhD, Note folks here it is. Read and reread this PLEASE. The "flu shot" is of course a "vaccine" or rather three "vaccines". Please observe all the mercury being dumped into these innocent Indian children. In the USA much of this neurotoxic mercury has been removed. IMO this is no accident. Depopulation is underway in India and China as well as the USA.
To view the NON-Science behind "vaccine science" Please go here
"This was a very hard video to post, my 12 yr old daughter was fine before her [HPV] vaccine, now this is her life. We live in New Zealand and I thought our healthcare system was ok, we have been left to deal with this ourselves. I'm showing this because I want people to know what damage this vaccine can and does cause." Note the medical system abandons you after vaccine damage. "There is nothing we can do." There is, do not poison our children you bastards. Parents can do a lot before "vaccination". DO NOT "VACCINATE."
Some GREAT News: Japan Completely Rejects HPV vaccination
"HPV vaccine rates have fallen to 1% in Japan after widely publicized injuries from Gardasil. Merck and the CDC are still pushing the Gardasil HPV vaccine for girls and boys in the US. Americans need to wake up (like the Japanese have) and reject this harmful Gardasil vaccine that is being pushed like Vioxx by unscrupulous vaccine promoters who refuse to take responsibility for the adverse reactions that are listed on the package insert."

Japanese Gardasil Vaccination Rates Plummet To 1% After Multiple Injuries – Medscape
Some More GREAT News: France Mostly Rejects the ADHD/ADD Fraud
"In the United States, at least 9 percent of school-aged children have been diagnosed with ADHD, and are taking pharmaceutical medications. In France, the percentage of kids diagnosed and medicated for ADHD is less than .5 percent [one half of one percent]. How has the epidemic of ADHD—firmly established in the U.S.—almost completely passed over children in France? Is ADHD a biological-neurological disorder? Surprisingly, the answer to this question depends on whether you live in France or in the U.S. In the United States, child psychiatrists consider ADHD to be a biological disorder with biological causes. The preferred treatment is also biological—psycho stimulant medications such as Ritalin and
Adderall
. French child psychiatrists, on the other hand, view ADHD as a medical condition that has psycho-social and situational causes. Instead of treating children's focusing and behavioral problems with
drugs
, French doctors prefer to look for the underlying issue that is causing the child distress—not in the child's
brain
but in the child's social context."
Why French Kids Don't Have ADHD
Here it is folks. The French are not destroying their children with the pernicious deadly myth of ADHD
So what does this have to do with "
vaccination
"
? BOTH are Frauds.
Historic Perspectives on Immunity, Infectious Diseases, & Vaccination
"Since the passing of the [UK compulsory vaccination] Act of 1853 we have had no less than three distinct epidemics. In 1857 we had more than 14,000 deaths from smallpox; in the 1863 epidemic the deaths had increased to 20,000 and in 1871-2 …48,000" Doctor Walter R, Hadwen MD 1896
Please learn how men of integrity were able to save England and other "vaccination" plagued nations by demonstrating how worthless and exceedingly deadly the commercial and political "vaccines" were.
Historic Perspectives on Immunity, Infectious Diseases, & Vaccination
If you think these politically induced plagues are a thing of the past I can assure they are not. We face a Political Pandemic many orders of magnitude greater then the Smallpox political plagues that took millions of lives back then.
Our Political Pandemic will likely be viral. Fighting a virus is exceedingly easy and requires NO DRUGS or VACCINATION. IMO the seed of the pandemic will be in the "vaccination"; just as it was back in Hadwen's time.
Folks when someone says "vaccine x" is 60% effective just answer "Yeah right!"
"Avian H7N9 influenza in China has an unusual demographic – a high proportion of the victims are elderly men. Perhaps they have more exposure to poultry farms, but elderly men are also the most likely demographic to be vaccinated against previous influenzas. This is a clue that influenza may be like dengue fever – exposure to one strain may make you more susceptible to another strain." Exposure to one viral strain may make you more susceptible to another viral strain , Note here folks is why 150 million of us are getting the "H1N1 vaccine" in our "seasonal flu shot", our Great Pandemic is based almost entirely on "vaccination"
"If the public is not being provided with the information required to make an informed choice, and immunization policy is based upon cultivating faith in a higher authority and not the evidence itself, clearly, the time has come for people to take back control of their own health, beginning perhaps with exploring the primary literature on the topic themselves in greater depth." Study Reveals "Unavoidable" Danger of HPV Vaccines
"A study from the 1990s has come to light, proving that compared to unvaccinated children, vaccinated children were more likely to suffer from asthma, eczema, ear infections, hyperactivity and many other chronic conditions. Furthermore, the study identified that there was a ten-fold increase in the incidence of tonsillitis in the children who were vaccinated, and a total lack tonsillectomy operations among the children who were unvaccinated." Studies Prove Without Doubt That Unvaccinated Children Are Far Healthier Than Their Vaccinated Peers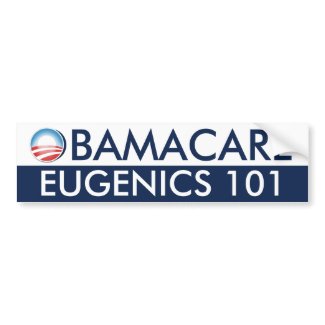 "Vaccines, are unavoidably unsafe." US Supreme Court Feb 201
1
.
Well not quite Guys, vaccines are quite safe for humans if they are NOT USED on humans. We avoid the horror of "vaccines" by NOT USING them.
"The American Academy of Pediatrics (AAP) has endorsed the World Health Organization's (WHO's) Strategic Advisory Committee (SAGE) recommendation that thimerosal, a preservative used to prevent contamination in multidose vaccine vials, be exempted from a pending international treaty aimed at reducing global health hazards by limiting exposure to mercury, according to a statement published online December 17 in Pediatrics." AAP condemns the world's Children to Autism and the ASDs , Note having perfected the manufacture of autism in the USA we are now exporting it to the WORLD!
Please no more vaccinations!
"Roughly 30-50% of the population has undiagnosed learning disabilities.[2] Almost 3 million children (ages 6 through 21) have some form of a learning disability and receive special education in school.[3] Since 1992, the percentage of students who spend 80% or more of their time in school in special education classes increased from 21% to 45%.[4] Specific learning disabilities have increased 22% over the past 25 years. In the past decade, the number of students ages 6-21 years identified with specific learning disabilities has increased by 38%.[5] In 2003, approximately 7.8% of U.S. children aged 4-17 years had ADHD diagnosed. Why?"

Note the 25 mcg of MERCURY and other garbage many kids are getting in their "flu shot" and other "vaccines" is IMO a good part of these problems
Good News for Children – Vaccination Opt-Outs on the Rise
"Pediatricians are the last people we should trust with our children. They play on parents' fears and on parental caring and love while they deliberately attack their young patients with known neurological poisons. Even though the 2004 Institute of Medicine report accepted that thimerosal, a mercury-based preservative in vaccines, can injure the nervous system, doctors continue to inject mercury into their young patients. In drinking water, mercury cannot exceed 2 parts per billion. A liquid with more than 200 parts per billion of mercury is considered hazardous waste. A mercury-containing flu shot vial has 25,000 parts per billion of mercury." The Terror of Pediatric Medicine.
The results of the KIGGS study combined with 8095 US unvaccinated participants show that unvaccinated children are far less, often an order of magnitude, affected by common diseases than their peers who suffer "vaccination".
To avoid both the "vaccines" and the "disease" please see The Secret of Wellness (Without Vaccines)
ASIA (autoimmune/inflammatory syndrome induced by adjuvants)
"A relatively new syndrome, ASIA (autoimmune/inflammatory syndrome induced by adjuvants) that was identified by scientists last year." "vaccination" is CAUSING autoimmune disease and inflammation
WOW is this a blockbuster or what?
The bedrock technique of "vaccination" is CAUSING autoimmune disease and inflammation.
Of course we have known this for decades. It sure is nice "vaccination" now has its own medically recognized NAMED PERNICIOUS syndrome! The name even directly identifies cause (vaccination) and (pernicious) effect. Bravo Medicine!
"ALL vaccines are and have been causing ischemic (impaired blood flow thus low oxygen levels) damages - to all - creating a plethora of chronic illnesses, disease, and in some instances...death. The injury from vaccination is additive, each vaccination further injures." Doctor Andrew Moulden MD, PhD Note the chief cause of the ischemia is "vaccination" induced inflammation products in the capillaries.
"Vaccination" is a FRAUD: measles vaccine introduced in US in 1963
"Fichte laid it down that education should aim at destroying free will, so that, after pupils have left school, they shall be incapable, throughout the rest of their lives, of thinking or acting otherwise than as their schoolmasters would have wished. But in this day this was an unattainable ideal: what he regarded as the best system in existence produced Karl Marx. In future such failures are not likely to occur where there is dictatorship. Diet, injections, and injunctions will combine, from a very early age, to produce the sort of character and the sort of beliefs that the authorities consider desirable, and any serious criticism of the powers that be will become psychologically impossible." Bertrand Russell, The Impact of Science on Society
Note so here you have it. Eat your industrial Processed "food"; get all your "vaccinations" and go to public propaganda "school" and become the ROBOT enslaved being your masters desire.
Today the USA has the highest infant vaccination rate in the world, yet the USA is number 41 on the infant mortality list. The USA has the highest infant mortality rate in The first World. Most "vaccinated" worst mortality in the First World. Time to start THINKING before INJECTING.
"What you'll soon see when you peek behind the curtain of the multi-billion dollar drug and vaccine cartels should scare the heck out of you. . .because your child is being put in harm's way more than you could ever know." Doctor Tim O'Shea
"The greatest threat of childhood diseases lies in the dangerous and ineffectual efforts made to prevent them through mass immunization. Much of what you have been led to believe about immunization simply isn't true. If I were to follow my deeper convictions, I would urge you to reject all inoculations for your child." Doctor Robert Mendelsohn
"Immunizations, including those practiced on babies, not only did not prevent any infectious diseases; they caused more suffering and more deaths than has any other human activity in the entire history of medical intervention." Doctor Viera Scheibner, PhD, Vaccination Researcher
"Researchers at the Mayo Clinic set out to determine whether the flu vaccine was effective in reducing the number of hospitalizations for all children and especially the ones with asthma. The study involved 263 children who were evaluated from six months to 18 years of age, each of whom had had laboratory-confirmed influenza between 1996 to 2006. The investigators determined which children had and had not received the flu vaccine, their asthma status, and who did and did not require hospitalization. Records were reviewed for each subject with influenza-related illness, for flu vaccination preceding the illness, and hospitalization during that illness. They found that children who had received the flu vaccine had three times he risk of hospitalization, as compared to children who had not received the vaccine. In asthmatic children, there was a significantly higher risk of hospitalization in subjects who received the The Influenza Vaccine, as compared to those who did not ."
"A study in the British Medical Journal found that

despite high vaccination rates for MMR, 60% of

children aged 1 to 2 years old did not have antibodies

to protect against measles, while 80% failed to

develop antibodies against rubella and mumps.

In other words: The

The unproven purported protective effect of these

vaccines didn't even last a year following

inoculation.

And then the so-called experts claim the solution

is to re-vaccinate the children again in their early

childhood years. Unbelievably, they are pushing to

add even more inoculations to an already crowded

vaccine schedule.

But a very recent study from the journal Vaccine

repeated previous findings: It found that booster

shots provided only 68.4% protection for measles

and mumps, and a meager 8.6% for rubella.

All this causes arguments for "herd immunity" to

fall flat."

Autism: The Silent Enemy Doctor Russell Blaylock MD . Note this is an EXCELLENT treatise on many "vaccine" issues. You NEED to read it!
1992 survey of 495 New Zealand children, 226 vaccinated, 269 unvaccinated.
The German KiGGS study was designed as a comprehensive, nation-wide, representative interview and examination survey for the age group 0-17 years. Between May 2003 and May 2006, a total of 17,641 participants from 167 communities were enrolled. The data obtained from each study subject include objective measures of physical and mental health as well as parent- or self-reported information regarding the subjective health status, health behavior, health care utilization, social and migrant status, living conditions, and environmental determinants of health.
According to the KIGGS study more than 40% of children between the ages of 3 and 17 years were sensitized against at least one allergen tested (20 common allergens were tested) and 22.9% had an allergic disease. Although we did not perform a blood test, around 10% stated that their children had an allergy.
The above chart shows the results of the best informal study of vaccinated vs. unvaccinated kids we may have to date. The KIGGS study (Blue bar) is a survey of German 17,641 vaccinated kids. The Red bar is a 8,095 response (so far) survey of unvaccinated American kids. Both bars are given as a percentage of respondents.
Admittedly this is not great science but USSA vaccine "authorities" have rigorously refused to give us an easily performed US study. Why? The above chart is your answer. They KNOW "vaccination" is damaging MILLIONS of our kids and adults who take the toxic worthless and DANGEROUS "vaccinations"
Some Common Diseases
asthma and Chronic Bronchitis 18% Vaccinated vs. 2.4% Non Vaccinated ,Note this is terribly important as our political pandemic will most likely attack our lungs. IMO these children are likely being softened for the kill.
| | | |
| --- | --- | --- |
| Health Condition | Prevalence in Vaccinated Children | Prevalence in Unvaccinated Children |
| Allergies | 40% report at least one allergy | Less than 10% |
| Asthma | 6% | 2.5% |
| Hayfever | 10.7% of German children | 2.5% |
| Neurodermatitis (an autoimmune disorder) | 13% of German children | 7% |
| ADHD | 8% of German children, and another nearly 6% with borderline cases | 1-2% |
| Middle ear infections | 11% of German children | Less than 0.5% |
| Sinusitis | Over 32% of German children | Less than 1% |
| Autism | Approximately 1 in 100 | Only 4 cases out of 7,800+ surveys (one child tested very high for metals, and another's mother tested very high for mercury) |
http://childhealthsafety.wordpress.com/2009/06/03/japvaxautism/
SIDS and IBD as a RESULT of "Vaccination"
There should be little doubt that "vaccination" causes SIDS. IBD is demonstrated to be STRONGLY associated with autism and the MMR. "Vaccination" confers no or little real benefits and LOTS of risks. So tell me once again WHY are we "vaccinating"?
NO Comparison of Vaccinated vs. Unvaccinated Kids by HHS et al
"No study of health outcomes of vaccinated people versus unvaccinated has ever been conducted in the U.S. by CDC or any other agency in the 50 years or more of an accelerating schedule of vaccinations." Vaccinated Kids 2-5 More Diseases Than Unvaccinated, Note CDC and HHS KNOWS what the result of an honest study will be; it will be the END of the genocidal practice of "vaccination"
Folks if you wanted PROOF of the criminality of HHS here it is.
The rates of MANY childhood diseases including AUTISM is exploding, MANY professionals have questioned the practice of "vaccination" Why not test vaccinated kids against unvaccinated kids? This testing is critical. Why is it not being done?
It is not being done because HHS knows what the results will be and that would end one of their MOST IMPORTANT depopulation means, vaccination.
Vaccinated Children Have 2 to 5 Times More Diseases and Disorders Than Unvaccinated Children
The Marvelous Health of Unvaccinated Children
"My 3 vaccinated children were sick often during their first 2 years, suffered from ear infections repeatedly for which the doctor was constantly prescribing antibiotics, which would never work on the 1st round. They'd go through 3 separate rounds of antibiotics before the infection would be gone, meanwhile they'd develop diarrhea and candida diaper rash. They got every "bug" that was going around and strep and tonsilitis on several occasions. They all have skin conditions which the doctor has diagnosed as keratosis pylaris. My unvaccinated child has never been sick beyond a slight, short-lived cold. Never had an ear infection and has no skin issues either."

Quotes from parents about the state of health of their children
As we included open questions in our survey we evaluated the prevalence (of the first 10070 participants) of some other disorders and illnesses. Unvaccinated children show very low prevalences of the following disorders:
| | |
| --- | --- |
| Dyslexia | 0,21% |
| Speech delay/articulation problems | 0,38% |
| Sensory Processing disorder | 0,28% |
| Anxiety | 0,25% |
| Depression | 0,12% |
| Bedwetting | 0,12% |
| Celiac disease | 0,12% |
| Gluten sensitivity | 0,41% |
| GERD (Gastroesophageal reflux disease) | 0,06% |
We asked the parents whether they are happy with their decision to have vaccinated their child and whether they are going to continue vaccinations.
<![if !vml]>
<![endif]>
<![if !vml]>
<![endif]>
<![if !vml]>
<![endif]>
Most of the participants only received 1-3 vaccinations followed by 4-6 vaccinations. Reason is that most parents stopped vaccinating after side effects occurred (see chart above). This is explosive and so counter to the HHS propaganda. Parents are wising up!
Vaccines Continue To Damage Children

"This is the second independent study to back up Dr Wakefield. In 2001 John O'Leary, Professor of Pathology at St James's Hospital and Trinity College, Dublin, replicated his findings. This new study confirms what we found in British children and again with Professor O'Leary. The only exposure these children have had to measles is through the MMR vaccine. 'They were developing normally until they regressed. They now suffer autism and bowel disease." The Great MMR Deadly Scam

Vaccination Theory Looks to be Terribly Flawed

There are serious frailties in vaccination theory and practice.

"The Pasteur Institute found that "98% of the immune responses triggered at the early stages of infection are non specific. These non specific responses had been observed following different infections by viruses, bacteria, parasites and fungi." This means that natural immune system affords 98% of the early response to an infectious disease agent, while the adaptive or memory-based protective response that vaccination seeks to stimulate represents only 2% of early response." Pasteur Institute Press Release – Towards new vaccination strategies based on 'non specific immunity'; August 1, 2000.

"Children with agammaglobulinaemia have no capacity to produce antibodies after contracting zymotic diseases, but still recover from measles with long-lasting immunity." Burnet M.; Auto Immunity and Auto Immune Disease, M.T.P., London, England, 1973, Chapter

"A mid 20th century study on the relationship of diphtheria incidence to the presence of antibodies found no observable correlation between antibody count and onset of the disease. "The researchers found people who were highly resistant with extremely low antibody count, and people who developed the disease who had high antibody counts." Report No. 272, British Medical Council, London, England, May, 1950.

"A group of military recruits were immunized for Rubella, and uniformly demonstrated antibodies, however 80 percent of the recruits contracted the disease when later exposed to it. Similar results were demonstrated in a subsequent study conducted at an institution for the mentally disabled." Allan B.; Australian Journal of Medical Technology; Vol. 4, Nov. 1973, pp. 26 and 27

"Because in the immunization procedure foreign pathogenic proteins and toxic adjuvants are placed directly into the body tissues and circulatory system, without censoring by the liver, this gives them accessibility to the body's vital organs and systems as well as the brain. "Studies have linked neurodegeneration and a worsening of neurodegenerative diseases to systemic immune activation." Science now understands the inks between systemic immune activation with vaccines, brain microglial activation, and major depressive disorder and a worsening of neurodegenerative diseases. "A number of studies have shown that live viruses used in vaccines can enter the brain and reside there for a lifetime... These viruses can trigger brain inflammation and degeneration - that is, there exist a chronic degeneration of the brain over years or decades. Because the resulting condition is so far separated from the time of administration of the original vaccine, physicians attribute the degeneration to old age or heredity." Blaylock, R.L., Vaccines, depression, and neurodegeneration after age 50 years: another reason to avoid the recommended vaccines, Medical Veritas No. 5, 2008, pp. 1742–1747..

Disease is obviously a broad bio-ecological question which goes beyond whether one is vaccinated, or whether one's body is producing desired antibodies. Scientists have concluded that: "It is important to stress that immunity (or its absence) cannot be determined reliably on the basis of history of the disease, history of immunization, or even history of prior serologic determination." Polk B.F., et al.; An Outbreak of Rubella (German Measles) among Hospital Personnel, The New England Journal of Medicine, Vol. 303, No. 10, September 4, 1980, pp. 541-545.

"The researchers found that while B-cells were essential for surviving a systemic VSV infection through the modulation of innate immunity, specifically macrophage behavior, the antibodies they produce as part of the adaptive immune response were "neither needed nor sufficient for protection." These findings, according to the study authors, "…contradict the current view that B cell-derived neutralizing antibodies are absolutely required to survive a primary cytopathic viral infection, such as that caused by VSV." Study Disproves CDC's Primary Justification for Vaccination

There are serious frailties in vaccination theory and practice.

Folks the anti-body theory of immune response IMO is OBVIOUSLY INCORRECT. Since "vaccination" is based on an incorrect theory and has NO clinical verification "vaccination" is an OBVIOUS fraud.

Want to find the healthiest children in America? Find families who follow these rules:

#1) They live on small farms and their children play in the dirt (they have contact with nature).
#2) Their children are all home schooled.
#3) None of their children are vaccinated.
#4) They drink raw milk and eat farm fresh foods.

As you will readily find, these are the healthiest, smartest kids in America! They don't have problems with autism, allergies, cancer or ADHD. They are bright, healthy, and easily capable of surviving an infection of chicken pox.

The least healthy children in America are vaccinated children who eat public school food (GMOs) and never spend time in nature. These are the asthmatics, the diabetics, the ADHD cases, the suicidal psych drug takers. They're vaccine damaged and nutritionally depleted, and they catch every cold every winter, it seems, you know what I mean?

Regular Flu Vaccine Actually INCREASES Risk of Swine Flu

" … Estimates from all four studies (which included about 1,200 laboratory-confirmed pH1N1 cases and 1,500 controls) showed that prior recipients of the 2008–09 TIV [seasonal flu shot] had approximately 1.4–2.5 times increased chances of developing pH1N1 illness that needed medical attention during the spring–summer of 2009 compared to people who had not received the TIV." Health Canada PLoS Medicine:

"Theoretically, antibodies created by the immune system after exposure to bacteria or a virus can facilitate the entry of another strain of the virus or disease. The effect has been seen for other viral vaccinations but never for influenza." Doctor Donald Low, chief microbiologist at Mount Sinai Hospital Toronto."

The World Health Organization has gone ahead and recommended that H1N1 be included in upcoming seasonal flu vaccinations."

"Avian H7N9 influenza in China has an unusual demographic – a high proportion of the victims are elderly men. Perhaps they have more exposure to poultry farms, but elderly men are also the most likely demographic to be vaccinated against previous influenzas. This is a clue that influenza may be like dengue fever – exposure to one strain may make you more susceptible to another strain." Exposure to one viral strain may make you more susceptible to another viral strain , Note here folks is why 150 million of us are getting the "H1N1 vaccine" in our "seasonal flu shot", our Great Pandemic to come is based almost entirely on "vaccination"

Folks I do not know how much plainer it can be. We are being softened up for the kill. Please get the word out NO NEEDLES at least until we have achieved a half way honest government.

One Important Way "Vaccination" Severely Harms Our Society and Our Children

"Side effects of vaccination are usually allergic or autoimmune inflammatory reactions caused by the shift of the immune systemic reactivity from the Th1 side to the Th2 side. Modern medicine is just beginning to recognize this." How vaccines work,

Note Th1 = Innate immune system, Th2 = Acquired immune system

"Babies are born with immature immune systems in which Th2 dominates. As their immune systems mature, dominance switches permanently to Th1. Usually, infectious agents enter the body through the nose and mouth, triggering Th1 which normally combats them effectively. Usually, infectious agents enter the body through the nose and mouth, triggering Th1 which normally combats them effectively. But vaccines injected into the body bypass Th1 and over-stimulate Th2." Vaccination: The Basics Note the reason the newborns are born with a Th2 dominant immune system is so their MOTHERS can supply the majority of the infant's immune system because the infant basically has NO IMMUNE SYSTEM for the first few years of its life. When the mother is "vaccinated" against a disease attacking her infant she often has NO antibodies to pass to her infant because the "vaccination" did not provide the mother true antibody producing immunity. The classic example of this is Pertussis.

Our kids are being turned into children with very weak Immune Systems. As long as their mass "vaccination" continues this may be able to be covered up. Once we face a breakdown of society at some level AS WE MUST people will be dying like files from the simplest of "diseases". This cannot be a "mistake" IMO.

Over 85% of those Getting Pertussis have Been "Vaccinated" for Pertussis MANY TIMES. As more children are "vaccinated" for Pertussis, more times, more Pertussis is being reported. Come on folks this one is fairly easy.

Docs get paid nice bonuses for meeting vaccination quotas
Innate immunity Vs Adaptive immunity with Brief Video Review
NON SPECIFIC IMMUNE RESPONSE FLOW CHART

1) Your Innate Immune System: Your innate immune system is based in your skin, upper respiratory tract, gastrointestinal tract, and all openings of your body. The job of your innate immune system is to KILL all invaders without requiring any invader specific identification other than non-self. Thus your innate immune system will kill or eliminate all viruses, bacteria, protozoa and all foreign bodies. It operates on IMMEDIATE contact with foreign bodies, does not require much mobilization and is intended to eliminate MOST foreign bodies BEFORE they can venture DEEP into your body. Your innate immune system requires good levels of vitamin D, vitamin C and others to function well.

2) Your Adaptive Immune System:

Your adaptive immune system is based internal to your body in your blood, lymph system and other internal components. It is intended to mount a strong, fight to the death, attack on any invaders that have breeched the defenses put up by your innate immune system. It does this in part by remembering, with its anti-body mechanism, specific pathogens and calling up the attacks most likely to eliminate them.

Your Immune Design

Your body is designed to eliminate MOST non-self problems using you innate immune system alone. MOST of the time an invader will not get past a robust innate immune system. If your innate immune system is weak and your adaptive immune system is often called upon you are in trouble. This is because your adaptive immune system often creates a LOT of damage fighting to the death an entrenched invader. Make sure you have done all possible to strengthen your innate immune system; your adaptive immune system WITHOUT "vaccination" will in most cases take care of itself.

One of the chief problems with "vaccination" is that this barbaric practice tends to weaken your innate immune system as it attempts to strengthen your adaptive immune system for a specific invader.

One "Vaccination" Problem

Babies are born with immature immune systems in which the acquired immune system dominates. This is because the mother's immune system is designed to provide most of the infant's immune protection. The mother will have the acquired immunity to all of the threats her infant is exposed to. The mother passes her antibodies to her infant in her mother's milk. Thus the infant receives the same acquired protection as her mother and depends on the passive operation of her acquired immune system to handle threats.

As the infant matures and her immune systems mature, dominance switches permanently to her innate immune system. However in a "vaccinated" infant antibodies are passed not only from her mother but from overstimulation of the infants own immature acquired immune system by the "vaccination". The infants acquired immune system is not yet ready to produce these antibodies.

Vaccines injected into the body bypass the innate immune system and over-stimulate the acquired immune system. This confuses the normal maturation and skews the functioning of the immune system;

Now the "vaccinated" infant with an underdeveloped innate immune system cannot optimally handle threats IMMEDIATELY. While waiting for her acquired immune system to handle the threat much damage can be done and pathogens can gain a foot hold. When the infant's acquired immune system does kick in a much larger and damaging battle will be required to defeat the threat than if her innate immune system had destroyed the threat effortlessly IMMEDIATELY.

Our bodies are designed such that our innate immune system handles MOST, the vast majority, of threats IMMEDIATELY and with very little immune system activation. The poor "vaccinated" baby is thus unable to respond to threats in the normal healthy manner.

"Dozens of published peer-reviewed studies demonstrate clinical and scientific links between vaccination/vaccine ingredients and autism spectrum disorders (ASDs) showing the mechanism by which the damage is done, including on a molecular level. These include cell culture studies, mixed cell cultures, organotypic tissue studies, in vivo animal studies, and human studies." Blaylock, R.L., The danger of excessive vaccination during brain development: the case for a link to Autism Spectrum Disorders (ASD), Medical Veritas, Vol. 5, 2008, pp. 1727-1731.

"Mice injected with the vaccine adjuvants aluminum hydroxide and squalene (adjusted for human body weight) by 20-24 weeks, exhibited significant loss in physical strength (50 percent) increases in anxiety (38 percent); memory deficits (41 times the errors as in the control group). One third of the neuron cells controlling bodily motor functions had destroyed themselves." Petrik, M.S., Shaw, C.S. et. al., Aluminum Adjuvant Linked to Gulf War Illness Induces Motor Neuron Death in Mice, NeuroMolecular Medicine, Vol. 9., 2007, pp. 83-99.

"Thimerosal (ethylmercury) found in vaccines, leaves double the amount of inorganic mercury in the brain as does exposure to methyl mercury, the kind of mercury found in fish." Burbacher, T.M., et. al., Environmental Health Perspectives, Comparison of Blood and Brain Mercury Levels in Infant Monkeys Exposed to Methylmercury or Vaccines Containing Thimerosal, Vol. 113, No. 8, August 2005, p. 1020. http://www.ehponline.org/members/2005/7712/7712.pdf

The above quotes are taken from a white paper that completely IMO demolishes ALL basis for "vaccination".

The Complete Synopsis of Vaccination Issues Paper

4 July 2010 Critical Update

"Several epidemiologic investigations were conducted over the summer of 2009, and the results are now in. Seasonal flu shot DID increase the risk of catching swine flu Shockingly the US Public Health Service has COMPLETLEY ignored these findings and the flu shot that will be given in the US this fall will be combined with H1N1, which based on the findings above, will actually INCREASE the risk of flu and its complications." Doctor Joseph Mercola MD ,Note well folks that sure makes the decision on getting the "Flu Vaccine" easy

IMO the "H1N1 Vaccine" will make getting the next bio-weapon out of the bio-lab chute more likely. IMO this is the "purpose" of the H1N1 "vaccine".

Doctor King Shows Decisively Thimerosal (Mercury) a Strong Factor in Autism and the Diseases of Vaccination

"In New Delhi, India, prior to 2000, ASD/PDD (autism spectrum disorder/pervasive developmental disorder) symptoms were rare – typically only occurring in children who were vaccinated abroad. However, after the Indian pediatricians began recommending, in 2000, the addition of triple-dose Thimerosal-preserved Hib (Haemophilis influenza B) and Hep B (hepatitis B) vaccination programs to the existing Thimerosal-preserved triple dose DTP (diphtheria toxin, tetanus toxin and pertussis toxins) vaccination program recommended by the Government of India, the incidence of a childhood ASD/PDD diagnosis increased to 2 % to 4 % of vaccinated New Delhi children." Doctor Paul King PhD Note please observe all the mercury being dumped into these innocent Indian children. In the USA much of this neurotoxic mercury has been removed. IMO this is no accident. Depopulation is underway in India and China as well as the USA.

"To all but those who worship the god "vaccine" and knowingly sacrifice others children on this god's altar, these 9 Thimerosal-preserved vaccine doses are the cause of the chronic disease epidemic. After reading this declaration, this reporter challenges any one to say the cause is not the Thimerosal-preserved vaccines and/or that the epidemic of chronically ill children that has been engulfing us since the late 1980s and India since the early 2000s has no cause." Doctor Paul King PhD

Folks the epidemiological vaccination evidence coming out of India is TOTALLY damning. Please take a little time to read this extensive paper if you have any doubt about the evils of vaccination. IMO India is being introduced to the needle in a big way to prepare them to accept the MASSIVE vaccinations that will be MANDATED during our World Wide Political Pandemic. In India as shown above the virus will not kill most; the NEEDLE will.

How our Kids Immune Systems are being destroyed by "Vaccination"

"All vaccines given over a short period of time to an immature immune system deplete the thymus gland (the primary gland involved in immune reactions) of irreplaceable immature immune cells. Each of these cells could have multiplied and developed into an army of valuable cells to combat infection and growth of abnormal cells. When these immune cells have been used up, permanent immunity may not appear. The Arthur Research Foundation in Tucson, Arizona estimates that up to 60 % of our immune system may be exhausted[19] by multiple mass vaccines (36 are now required for children). Only 10 % of immune cells are permanently lost when a child is permitted to develop natural immunity from disease. There needs to be grave concern about these immune system injuring vaccinations! Could the persons who approve these mass vaccinations know that they are impairing the health of these children, many of whom are being doomed to requiring much medical care in the future?"

"When young girls catch measles naturally, they in turn are able to pass this immune protection on to their babies when they are older, both by antibody transfer through the placenta and by way of breast milk after giving birth. Vaccination with MMR prevents girls from getting the measles, and it also keeps their immunity from being transferred to their future children, who are then born utterly unprotected." Doctor Russell Blaylock MD Note this lack of protection at birth where they are most at risk of death would be unconscionable in an honest country

"When a person is vaccinated, the brain's microglia become partially activated, a condition called priming. It's similar to your car being in neutral with the engine running very fast. A subsequent vaccination will cause the microglia to suddenly react intensely and release very high concentrations of elements that are destructive to the brain — including inflammatory

cytokines, free radicals, lipid peroxidation products and two powerful excitotoxins, glutamate and quinolinic acid."

Doctor Russell Blaylock MD

Here is one method of action for the destruction of our children's immune systems by "vaccination". If you look hard you can see many others such as the prevalence of gut, lung and brain problems in "vaccine" infected kids.
Vaccinated Children Have 2 to 5 Times More Diseases and Disorders Than Unvaccinated Children
Survey Results: Are Unvaccinated Children Healthier?
<![if !supportLineBreakNewLine]><![endif]>