Preventive Medicine Protocol continuation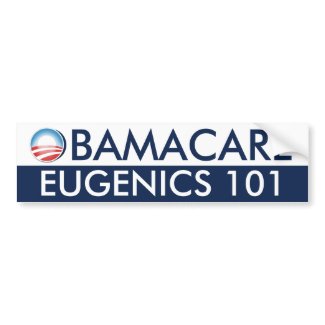 "Doctor Price's research proved conclusively that dental decay is caused primarily by nutritional deficiencies and that those conditions that promote decay also promote disease.  Healthy native diets were diverse. Some were based on sea food, some on domestic animals some on wild game some on dairy products. Some contained almost no plant food while others contained a variety of fruits, vegetables, grains and legumes. In some mostly cooked foods were eaten in others many foods were eaten raw including animal foods. None contained any refined or devitalized foods such as white sugar and flour, canned foods, pasteurized of skimmed milk and refined and hydrogenated vegetable oils. All the diets contained animal products and all included some salt. Preservation methods included drying, salting and fermenting. Doctor Price found these diets contained almost ten times the fat soluble vitamins as our current diet. These include vitamins A, D, K and the CLA found in dairy products from milk cows fed on spring green grass. The foods which supplied these fat soluble nutrients included butterfat, marine oils, organ meats, fish and shellfish, eggs and animal tallows. Foods considered sacred included liver and other organ meats, fish liver oils, fresh eggs and CLA rich butter. The implications of Doctor Price's research are profound. If civilized man is to survive he must somehow incorporate the fundamentals of primitive nutritional wisdom into his modern lifestyle. He must turn his back on the allure of civilized foodstuffs that line his supermarket shelves and return to the whole, nutrient-dense foods of his ancestors." Health and Healing Wisdom
"Nutrition and Physical degeneration remains, I believe, the single most important treatise on human nutrition and dietary health ever written. It is the only book which clearly shows the basics of what a healthy diet truly encompasses. This information remains both correct and unchanging; it is mostly unknown by the general public and the medical profession. I am continually asked, as my patient's health improves and their lives turn back to how they felt before their problems occurred, why so few people understand this information. The only answer I can give is that money and politics not facts and unbiased research, such as Doctor Price's, determine what the public and medical professions are taught." David J. Getoff, Naturopath
"A critical examination of these groups revealed a high immunity to many of our serious affections as long as they were sufficiently isolated from our modern civilization. When individuals of the same racial stock who had lost this isolation and who had adopted the foods and food habits of our modern civilization were examined there was an early loss of the high immunity characteristics of the isolated group."  Doctor Weston Price DDS, Note since the natives losing immunity often lived in the same physical environment as the immune natives IMO we can blame much of the problems on food alone.
"The healthiest people in human history were groups who were geographically isolated from "civilization." These people had no specialists, no HMOs, no prescription drugs, and no immense hospitals. They were never subverted with the idea that the responsibility for their own health lay outside themselves. Except in the cases of traumatic injury, for most of their lives they looked to the body's inner wisdom, and trusted only that. And it worked - they had beautiful teeth, strong bones, and very little degenerative disease." The Doctor Within
"Bacteria and parasites cannot cause disease processes unless they find their own peculiar morbid soil in which to grow and multiply." Doctor Henry Lindlahr MD, Founder of Lindlahr Sanitarium
"This constant monitoring of your cells is going on every second, 24 hours a day, all through the body. In the healthy immune system, the identification of something foreign triggers an attack. The attack usually takes the form of inflammation, swelling, or heat. If the attack turns into a battle, it may become an infection. These are normal physical responses and will be effective if left alone, in the vast majority of cases. They do not usually require drugs, surgery, or any freaking out. If the body's own defenses are allowed to do their job and to win, not only will the patient recover with no side effects, but more important, he will have built stronger resistance for the future. What helps the immune system? Only two things: protecting it, building it." The Doctor Within
"Fevers are generally good. The brain raises the temperature of the body for a reason - something has triggered an inflammation and the body is trying to make an inhospitable environment for the irritant and throw it off. Basic detox. Tylenol, ice baths, and drugs may interfere with the body's most instinctive first line of defense. Think how arrogant that is. Who knows better than your body when to turn up the thermostat? Now in that rare one in 5 million event where there's a danger of meningitis or the patient is delirious and remains in a very high fever for days on end - that may be the time to consider drugs. Like I said life-threatening situations. But how often does that happen? When do we take antibiotics? Usually the first sign of a cold or fever. When we're young, they work. But most people use up all their ammunition early. Remember - average is 17 runs of antibiotics by the age of nine. Then when something serious happens, drugs fail. Not only are the bacteria now resistant; the body has never been given the opportunity to develop its own defenses, its own immune system. The result is just what the market growth drug industry wanted: a nation of people who are always sick, get colds a few times a year, have frequent headaches and digestive disorders and every few years get a "major" illness. Oh yes, and two thirds of whom will die either of heart disease or cancer." The Doctor Within
"In view of the overall failure of the one-drug-one-disease approach, it's obvious there must be a bigger picture. So here it is: the body is poisoned year by year, leading to general toxemia (blood-poisoning.) The reasons are noted above: chemicalization of commercially available food, chemicalization of all medical drugs, and stressful toxic lifestyle. The body tries to detoxify itself by its normal processes of digestion and immune response. But it's too big of a job; there are too many weird chemicals. Digestion is blocked. The blood stagnates. The white cells and antibodies can't circulate. The colon backs up. And things breed. Favorable environments are created for the proliferation of normally harmless organisms. Result: disease." The Doctor Within
"Normal persons are deadly to all germs and parasites peculiar to the human habitat." Doctor J.H. Tilden, MD Toxemia Explained
"Taken as a whole complete self-regulating being, the body is simple and just needs a few things to maintain itself without disease, premature aging, or chronic poisoning." The Doctor Within
"Please remember that the vast majority of physicians are absolutely clueless about how to stay healthy." Doctor Joseph Mercola
Physician
"While Americans are overfed in terms of calories, they are malnourished in terms of nutrients. No wonder they ranked 17th in terms of life expectancy, despite having the best doctors and most modern medical technology in the world. In an overfed but malnourished nation, this problem is an epidemic because 80% of the adults are afflicted, whether they are aware of it or not. Furthermore, it is silent because the symptoms of deficiency-induced illness take 10-20 years to surface. During this silent period, we are all lead to believe that we are in a state of "normal" health, supported by "normal" laboratory test results. The reality is that we are in a sub-clinical phase of illness with abnormalities where current laboratory test is not sensitive enough to pick up." Doctor Michael Lam MD
"Managed care and bureaucratic overregulation have relegated physicians to the practice of "assembly line" medicine. Sadly in the most advanced medical system in the world we have seen a move away from scientific medicine toward fast-food medicine." Life Extension
"I believe that learning about the risks and benefits of aggressive high-dose IV vitamin C treatment may save lots of lives, since such treatment combines at least two vital functions at once. It can lower heavy metal levels while also lowering the total body burden of pathogens and tumor cells." Doctor Gary Gordon MD
"Cardiovascular care in America is spiraling out of control. We are now spending more than one hundred billion dollars a year for treatment and management of cardiovascular catastrophes (heart attack, stroke and diseases of the vascular system).
This extraordinary amount of money is spent on victims of a disease that is largely preventable. In the Great American Heart Hoax I have outlined the problems of cardiovascular care in America that is draining our healthcare dollars and contributing to our financial collapse. In addition, I point out key areas of wasteful spending on expensive and risky diagnostic studies as well as procedures that are of no benefit to the millions of Americans who fall prey to the cardiovascular intervention industry. What may surprise you is what is considered to be the ultimate of cardiac care in this country is often unnecessary and dangerous."
Doctor Michael Ozner MD
"There is a medical revolution happening all around us. If we're right, it could impact on consumer education, food service, public health, and even insurance agencies. About a dozen drugs are already in use to deprive tumors of blood supplies in a treatment tactic called "anti-angiogenesis. The foundation pitted some foods against approved drugs and found that soy, parsley, red grapes, berries and other comestibles were either as effective or more potent in battling cancer cells. Eaten together, the foods were even more effective in fighting cancer. We discovered that Mother Nature laced a large number of foods and herbs with anti-angiogenesis features, For many people around the world, dietary cancer treatment may be the only solution because not everyone can afford cancer drugs." Angiogenesis Foundation head William Li at a prestigious TED Conference
"Since breakfast cereals are popular with children, it is especially important for parents to be aware of the differences between "natural" products, with conventional ingredients, and certified organic ones. Children are especially vulnerable to the harmful effects of synthetic pesticides and other inputs that are commonly used in "natural" products but prohibited in organics." Cornucopia report
"A hundred years ago it was also a few powerful men who hijacked the world of medicine. These despicable souls were able to corrupt medical schools to the point of creating an army of criminals wearing white coats and calling themselves doctors. The worst of them call themselves pediatricians as they attack newborns and children with vaccines laced with poisons. They have been conditioned in medical school like Pavlov's dog and remain permanently blind to any of the evidence that points to their wrongness of action and being. That is why I wrote and have been giving away, as a free e-book," The Terror of Pediatric Medicine
By the time you reach the final page of "The Terror of Pediatric Medicine" you will understand its title and the fact that pediatric medicine is one of the worst things that ever happened to the world of babies and young children. What is happening in the world of pediatric medicine should send a deep chill through the heart of every parent. Our medical revolution begins with how we treat babies and will not end until medical reason banishes medical insanity and pharmaceutical terrorism from the world.
The simple primal act of getting LOTS of the high noon sun on your bare "unprotected" skin in large amounts just may be the most important single thing you can do for your health. High levels of vitamin D prevent MANY problems. If the sun casts a shadow longer than you are tall you cannot make adequate vitamin D from the sun. You MUST take vitamin D3 at the daily rate of about 1000 IU/20 pounds of body weight.

"An article published online on April 28, 2009 in The journal Public Library of Science Medicine (PLoS Medicine) estimates 1,977,000 deaths each year in the United States are due to preventable risk factors. Smoking, hypertension and being overweight top the list, with 1,078,000 yearly deaths attributed to these preventable causes. Deaths were categorized as preventable if the subjects would not have died at the time they did if they did not have a particular modifiable risk factor. In addition to smoking, high blood pressure and overweight/obesity, the team listed the following risk factors as among the top preventable causes of death: inadequate physical activity, elevated glucose, high low density lipoprotein (LDL) cholesterol, insufficient omega-3 fatty acid intake, high trans fatty acid intake, alcohol abuse, low vegetable and fruit intake, and low dietary polyunsaturated fatty acids. While alcohol use is protective against mortality from cardiovascular disease and diabetes, alcohol-related deaths from traffic and other accidents, violence, cancer and other diseases outweighed its benefits, leading to an estimated 64,000 yearly deaths."

"Cancer cells don't require a lot of oxygen to live. In fact, it is this low oxygen level that allows them to thrive. Or to put it in a way that even a physician can understand: Cancer cells become cancerous not because they are the disease but because they are normal cells reacting to the causative factors of disease. That is, cancer cells become cancer cells because they are normal cells that cannot live in any other way. They are following the First Commandment of Life: "Thou must live". And in order for them to live, they must give up their specific functions in the body and devolve to a lower level of Life that is not so demanding of them. They become cancer cells in order to survive, not because they want to be cancer cells. From this perspective you can say that cancer is normal. It is not a disease but rather it is the reaction of certain cells in the body to stress factors that cause these cells to choose de-evolution to a cancerous state as a means of cellular survival. They give up being highly advanced cells – brain, heart, liver, kidney, skin, etc. – and take a step downward to a lower function. They become cancerous as a survival strategy because nature only gives them this choice – or they must die. Cancer is the reaction of cells to various factors that will cause their death if they do not devolve to a lower, cancerous state." Curing Cancer with Baking Soda:

"By focusing on preventive treatment my patients don't experience unexpected or surprise deaths. At age 40 many people are in declining health, even if you feel fine you probably have as many as 10 chronic illnesses beginning that can be treated with supplements, hormones and lifestyle changes." Doctor Eric Braverman MD, Note this is true if you have NOT obviated them

"Biophoton research also explains the underlying principles of why it's so vital to eat a diet of mostly RAW food." Light and Your Body

Even if you have a family history of a specific condition you can turn off that gene and turn on the genes that promote health and longevity. In other words, what you inherited from your family is not set in stone. The story of your life and how it plays out is open ended. You can pull the strings and levers inside your own DNA and decide for yourself what happens to you. This is one of the most exciting breakthroughs in our time. You get to write your own life story. No more worry or anxiety about "acts of fate" you can't control." Doctor Al Sears MD

"Being a doctor, it always surprises people when I tell them one of the best ways to improve health care and lower costs in this country would be to simply not visit the doctor. Some people think I'm crazy for suggesting it. But the facts prove it. Take, for instance, all the people who die because of prescription drugs, hospital infections, and unnecessary surgery. Had most of them stayed away from their doctor, they would still be alive. Well, the evidence against doctors and hospitals continues to grow." Doctor Robert Rowen MD

"If you have heart disease, please march to your nearest integrative physician who can help you reverse the problem. Yes, with therapies like basic lifestyle changes, supplements, chelation therapy, and oxidation therapy, you can reverse heart disease!" Doctor Robert Rowen MD

"Nutrition plays a critical role in determining blood pressure. In traditional societies, the inclusion of abundant plant-sourced foods and wild game, along with exclusion of processed foods and food additives like high-fructose corn syrup, confer extraordinary lifelong protection from hypertension. Over the past 50 years, the American food industry has created a destructive and extraordinarily far-reaching array of industrial foods. The average American diet of processed carbohydrates like breakfast cereals and breads (all low-fat!), trans/hydrogenated fatty acids, high-fructose corn syrup, and overly-sugared foods is a guaranteed path towards high blood pressure, not to mention cholesterol distortions, increased inflammatory responses, and obesity.16,17" Reduce Blood Pressure—Naturally

Preventing Pain, Sorrow and Death

"I have been astounded, as this field has grown, to see how many more diseases have been drawn into the net until it seems that vitamin D is an important risk factor not only in many common chronic diseases but perhaps even in most."

"In ancient China, natural healers were paid a monthly stipend to watch over a family. Their task was to keep all the family members well. These early physicians were regularly consulted on all matters pertaining to health, prescribed herbal preventives, scolded when ill-advised action threatened their health and generally practiced a very effective form of preventive medicine. If an individual fell ill the monthly fee was not paid until ALL family members were in GOOD health." William Fischer

"A patient with

a fasting blood sugar of 95 mg/dl may spend most of the day significantly above as their aging body is unable to neutralize the impact of the excess calories they chronically ingest."

Life Extension, Note just cut out the excess calories

Think about a man of 50 or so being diagnosed with serious prostate problems. His world is turned upside down. If he is smart he will invest untold hours researching the man made scourge of prostate (See Prostate Protection Protocol) problems. Then there is the pain, misery, discomfort, perhaps very painful surgery and expense for years and years. Why not invest a small fraction of this time and money when you are say 30? "A stitch in time saves nine."

Think about a woman of 50 or so being diagnosed with breast cancer. Her world is turned upside down. If she is smart she will invest untold hours researching the man made scourge of breast cancer (See Breast Cancer Prevention Protocol). Then there is the pain, misery, discomfort, perhaps massive surgery and expense for years and years. Why not invest a small fraction of this time and money when you are say 30? "A stitch in time saves nine."

Think about a child of two or so being diagnosed with autism. His world is turned upside down. If his parents are smart they will invest untold hours researching the man made scourge of autism (See Autism Protection Protocol). Then there is the pain, misery, discomfort, heart wrenching grief and expense for years and years. Why not invest a small fraction of this time and money before you become pregnant? "A stitch in time saves nine."

Think about a child of ten or so being diagnosed with type 2 diabetes. Her world is turned upside down. If her parents are smart they will invest untold hours researching the man made scourge of diabetes (See Diabetes Protection Protocol). Then there is the pain, misery, discomfort, grief and expense and almost certainly a shortened life. Why not invest a small fraction of this time and money before you become pregnant? "A stitch in time saves nine."

"Health Care" as an Engine of Dyshealth

"Whatever you do don't get sick in America. The most cost effective health care plan is to take charge of our own lives. Better not to get sick." Doctor Anthony Cichoke, Note this has always been true but today a 15 minute out patient "operation" can cost three thousand dollars and a 75 thousand dollar in patient "operation" can cost you your life. You pay either way. If you have the nerve to die you get to pay twice

In 1950 we as a nation spent about 4% of our GNP on health services; today it's about 18% and growing each year. Many of the markers of our health were decidedly better in 1950 than today. For instance in 1950 one child in 10,000 was autistic; today it's one child in 78 who is autistic. What is going on here? IMO our health care system has been transformed into an engine of dyshealth driving us into government controlled socialized health care. This will be the complete end of health and freedom in the then USSA. Powerful political forces are behind this dark and death dealing scam. Only a knowledgeable We the People can understand this deception and put an end to it. Please note our tribute to the millions of honest people in the Health Care System (See A Tribute to those who Honestly practice Medicine). The political beast controlling our country is soul dead.

"According to The New York Times, "New evidence keeps emerging that the medical profession has sold its soul in exchange for what can only be described as bribes from the manufacturers of drugs and medical devices." A soulless medicine's first crime is its failure to seriously embrace preventive medicine and avoid disease in the first place. None of the pharmaceutical companies are interested in preventive medicine for they make all their money off the sick and dying. Preventive medicine is as important as any other type of medicine. In ancient China the oriental medical doctors were paid for keeping people well thus patients stopped paying when they fell sick. Allopathic medicine, through its major misunderstanding, denial and neglect of preventive medicine, is directly contributing to modern man becoming the most diseased population in the history of the world. Doctors and health officials really have no idea that the vast majority of diseases can be prevented and even cured without drugs or surgery. Their idea of preventive medicine starts and ends with vaccines, which contain toxic chemicals like mercury that may be contributing greatly to the swift rise in chronic diseases." Magnesium for Life Mark Sircus Ac., OMD

Continuation of Preventive Medicine Protocol (See Preventive Medicine Protocol Continuation)